Whether you are the consummate outdoorsman, a nomad who never tires of travel, or just a simple nature enthusiast who is so into nature, you know that a pair of good hiking boots is an essential item on your list. Made for the rugged outdoors, hiking boots nowadays are laced with shoe innovation and are now made with breathable and waterproof upper materials, durable outsoles that can take a beating, and fused with flexibility that enables wearers to enjoy maximum comfort without compromising performance and quality.
You probably want the best hiking footwear in the world and that is totally understandable. However, if your definition of "best" is based on the price tag, then you will need to shell out more than $300 to nab a pair of the Salomon Men's Cosmic 4D 2 GTX Hiking Boot. With its steep price, this pair of hiking boots will remain a dream for a lot of professional hikers, campers, and outdoors buffs.
Fortunately, the best need not be pricey and some of the highly regarded hiking boots are priced below $200. Check out the list below and perhaps you might find yourself a suitable pair for your next adventure.
#1 Salomon X Ultra Mid GTX ($160)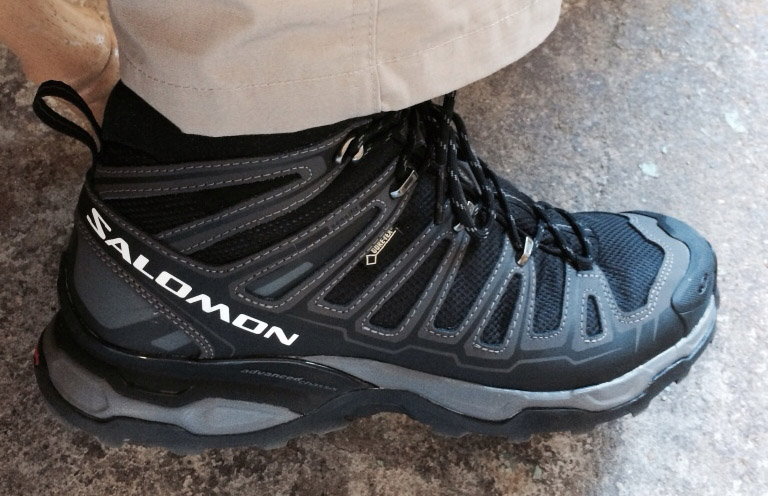 Flaunting a high-cut silhouette and fitted with GoreTex lining, and Contragrip rubber, the Salomon X Ultra Mid GTX  is a fusion of hiking boots and trail shoes. Durable and designed for the rugged outdoors, this pair's tough exterior belies its flexibility and comfort you normally find in trail footwear. Perfect for any outdoor conditions and on any unforgiving surfaces, the Salomon X Ultra MId GTX's internal construction is bolstered with urethane inserts to protect the feet from outdoor hazards such as rocks and roots. Plus, the unique lacing system which tightens the shoes by pulling the sides up improves the shoes' stability.
#2 Oboz Firebrand II ($140)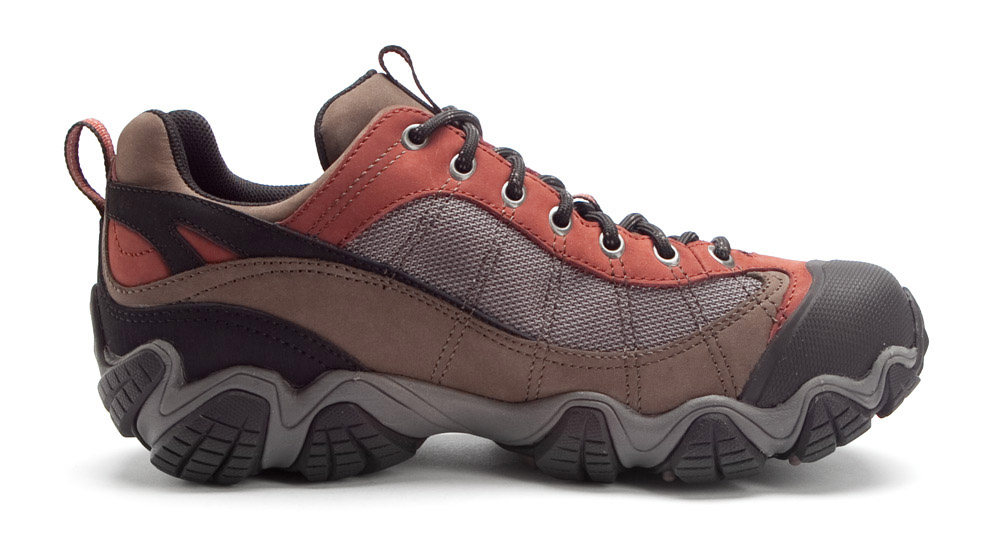 Taking cue from its predecessor, the highly successful Firebrand I, the Oboz Firebrand II enjoys similar appreciation from lots of professional hikers, mountaineers, and trekkers. This pair parades a rugged outer courtesy of high grade leather and nylon mesh. The Oboz Firebrand  II is capable of handling all types of terrain and performs well even in harsh outdoor environments. Yet it is very much comfortable in the inside, thanks to an anatomically correct footbed. Also included in the internal constructions are waterproof panels which keep the inside of the boots and your feet dry. Built like a tank, the only downside is its heavier than your average hiking boots.
#3 Vasque Scree 2.0 Low ($135)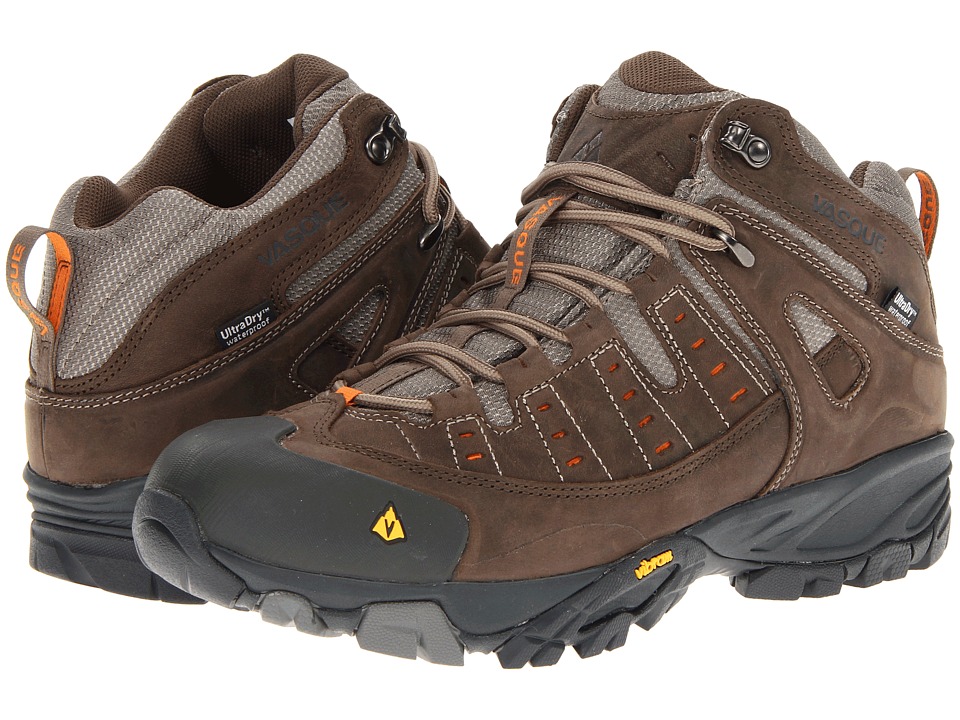 Just like it's namesake, the Vasque Scree 2.0 Low built to take on tough terrains, rocky paths, and steep mountain climbs. Constructed with nubuck leather and nylon mesh, the Scree 2.0 Low manages to maintain its toughness while keeping a lightweight profile. This shoe is integrated with aggressive yet flexible Vibram rubber, so you won't have any problems with any surfaces. Stability is not an issue either. The Scree 2.0 Low has proven to be a strong platform that allows you to make quick movements without  losing your balance, thanks to thermoplastic urethane shanks. The midsole also acts as a shock absorber, giving your foot optimum impact protection every time you land and take a step.
#4 Merrell Moab Waterproof ($110)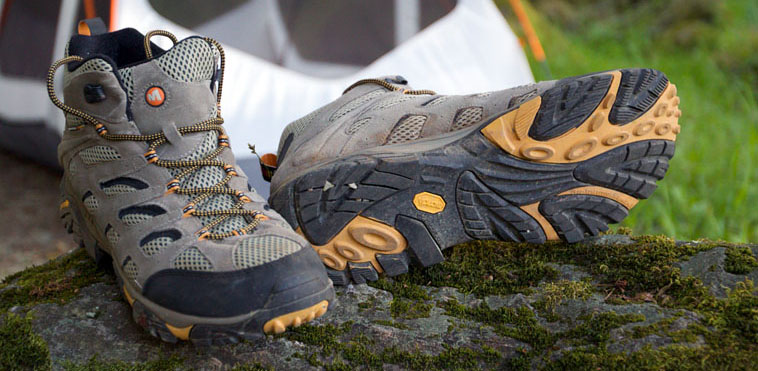 When people talk about hiking boots and gear, it is almost impossible not to include Merrell in the discussion. And in this list, the Merrell Moab Waterproof shoes earn their place with its history. The Moab is Merrell's flagship series and has been a favorite among hikers for a long time. Waterproof panels, dura leather, and Vibram rubber outsole compose the Moab Waterproof shoes. Lightweight and comfortable, the only complaints these shoes get stems from its laces, which many hikers find too short, and its small toebox, which can cause quite a pinch for its wearers.
#5 Merrell Proterra Mid Sport ($120)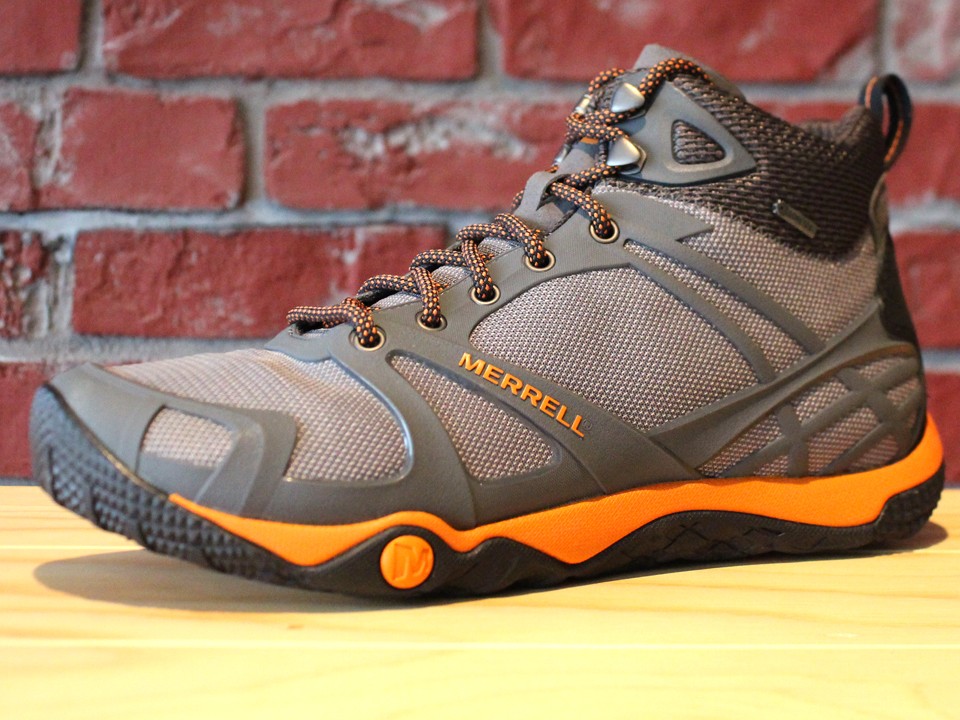 For those who gor for a minimalist exterior yet demand high level performance from their hiking boots, the Merrell Proterra Mid Sport is a pair worth checking out. Built like a hiking boot yet performs like a trail runner, this offering from Merrell uses GoreTex fabric and Stratafuse in the upper, which molds to the shape of your feet. This setup provides greater stability and comfort every single time you lace them up. Able to take on rough and tough terrains, the Merrell Proterra Mid is also waterproof, keeping your feet dry even if you have to conquer creeks and streams and muddy trails. The 4mm midsole gives you that low-to-the-ground feel, making your shoes responsive and reactive with each movement.