The increased fame of Android, iPhones, and iPads has resulted in a new interest—high-capacity power banks. This is not surprising however. As smartphones and other gadgets become more advanced and consume more power, they have this unfortunate tendency to have a battery life that is low. How many times have you used your smartphone or gadget to take photos or video clips, share them in Facebook, Instagram, or Twitter, or when you check your email or play games, when suddenly, your phone or gadget dies out?
To keep your gadget or phone on for a little bit longer time, power banks are mainly created to help you have fun using your gadgets without worrying over the life of their batteries.
But how do you select which one is the best for your smartphone or gadget? Although there are many brands of power banks in the market nowadays, choosing the best one is not a walk in the park.
Buying a power bank will ultimately has to depend on your usage needs. For example, if you do not have too many devices when you go out or travel, then a small power bank that has a low capacity may be enough to charge your phone. However, if you have several gadgets and you use them all the time, you may need a high-capacity power bank.
Check the capacity (which is measured in milli Ampere Hour or mAH) of a power bank before you buy. It is almost impossible to calculate how many times a power bank product can charge your gadget, but basically, the rule of thumb is that the more mAH rating a power bank has, the more capacity it has. So for example, if your gadget has a 1500 mAH battery, ideally, a power bank with a capacity of 1500 mAH can fully charge it once. Of course, a power bank that has a larger capacity and output voltage than your gadget, then ideally you may get several charges.
Also, make sure that the power bank can charge your gadget's battery (meaning the power bank's output voltage matches with the gadget you own). Otherwise, it would not work.
Some power banks offer higher mAH (such as 8400 or 11200) for those who have big charging needs. Some charges can charge various devices from different companies, including laptops, tablets, iPad, and mobile phones from Samsung, Apple, HTC, among others.
When selecting power banks, make sure you buy one that it is not used. Used power banks will be a huge waste of money because their life span is not that much. The life span of a power bank can be reduced drastically if the product is kept for long periods of time in adverse environmental conditions. Do not also buy a power bank that is using refurbished batteries.
You may also want to look for a power bank that has a built-in USB charging capacity. Older power bank models do not have this feature.
So, which power banks in the market should you consider? Here are 10 front runners in the market right now, which support several popular handsets such as iPhones, iPad, Note 3, Galaxy S4, Galaxy S3, HTC One, Moto X, Droid DNA, Nexus 4, Nexus 7 and Nexus 10.
Anker Astro 3E
Price: $39.99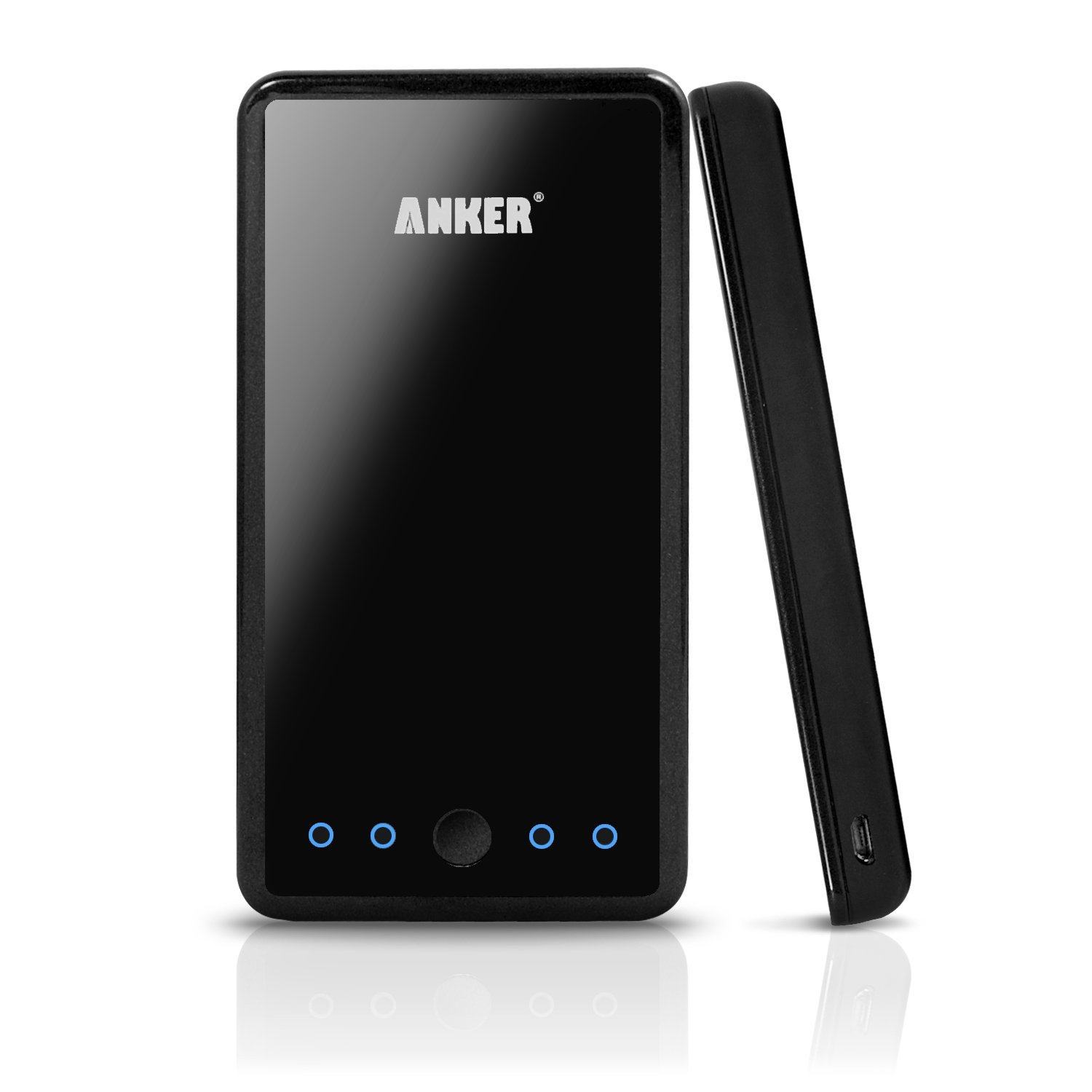 Anker Astro 3E has a capacity of 10,000 mAh and can charge all iPad once, Galaxy S3 up to three times, iPhone up to five times at once. Within its life, this power bank can have up to 500 battery cycles.
Lumsing 5X
Price: $34.99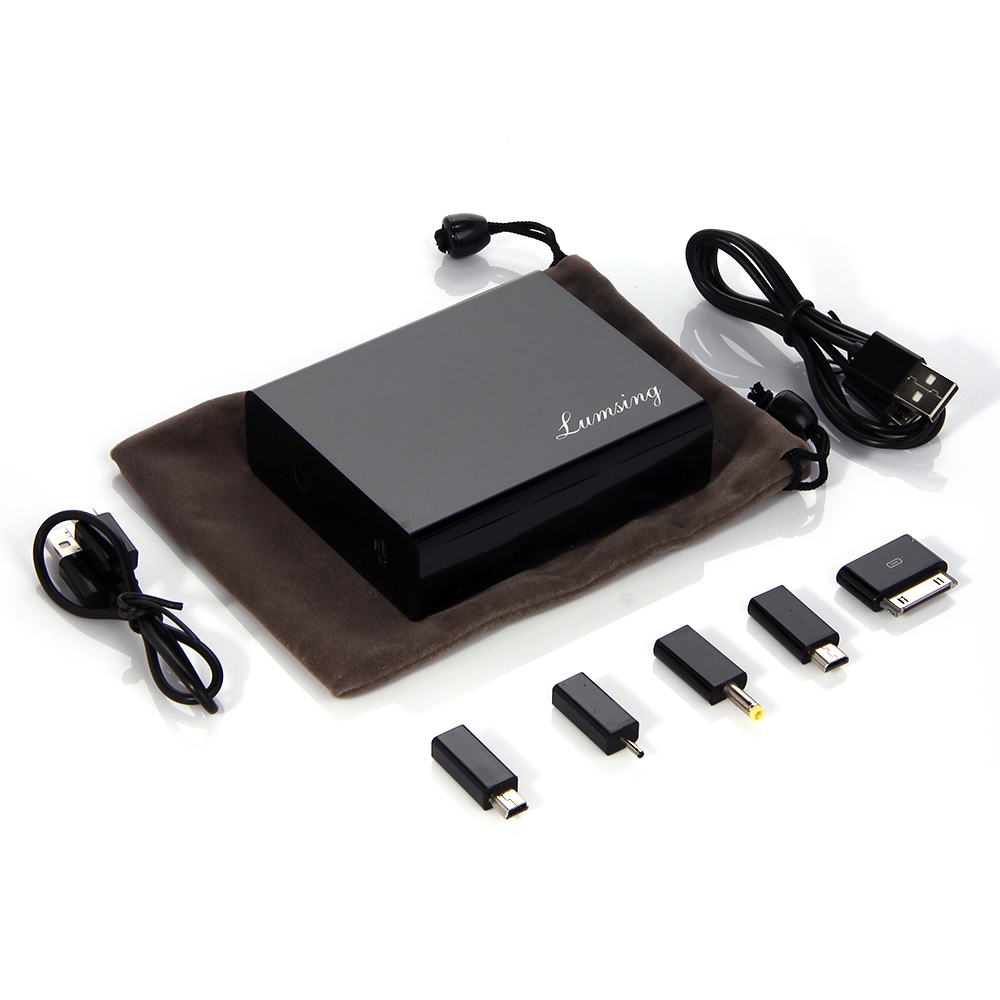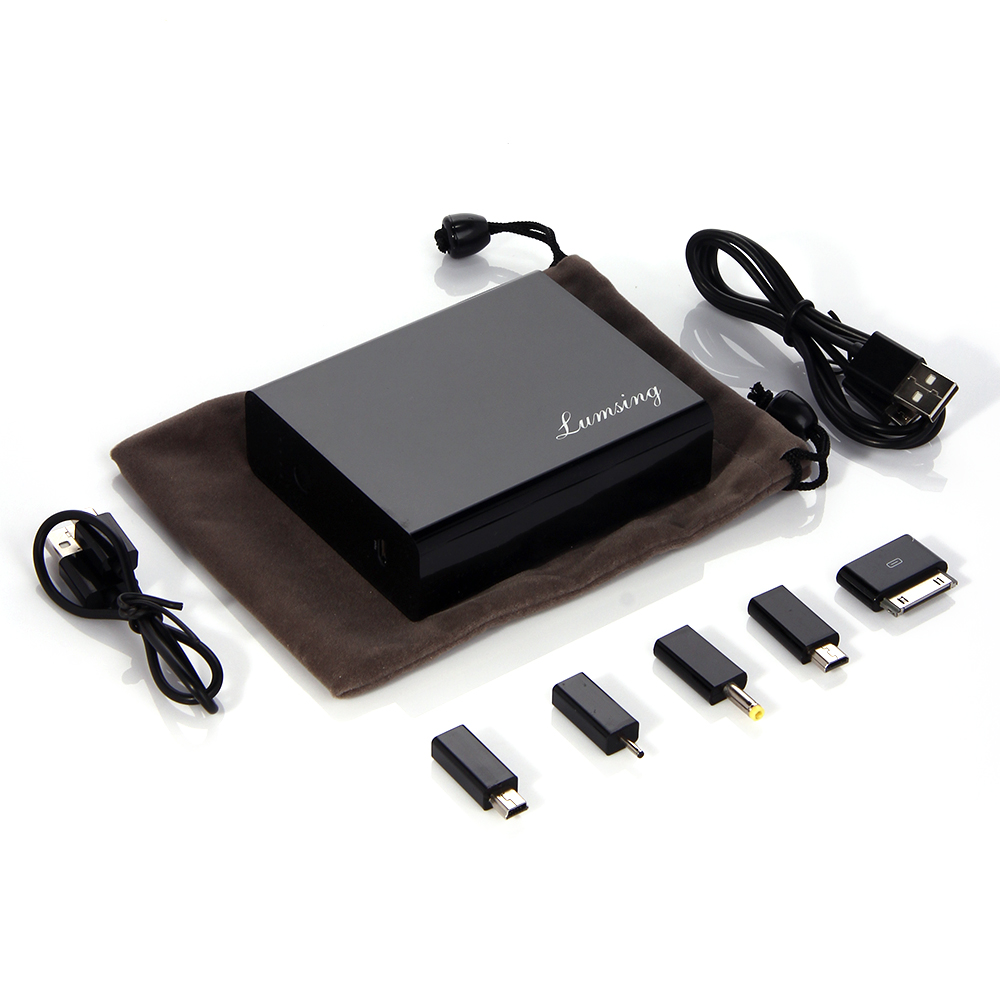 Featuring 11,000 mAh battery capacity, Lumsing 5X which can supply iPhone 4 up to 700 percent, Nexus 7 up to 250 percent, and Galaxy S3 up to 500 percent. It can have more than 500 battery cycles.
New Trent PowerPak Xtreme NT120R
Price: $54.95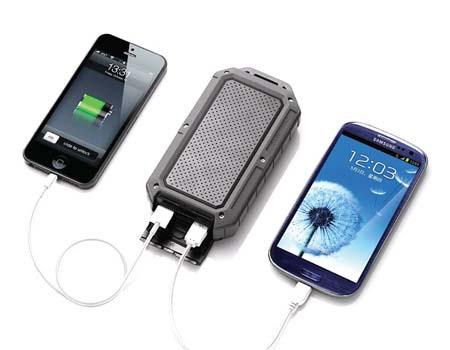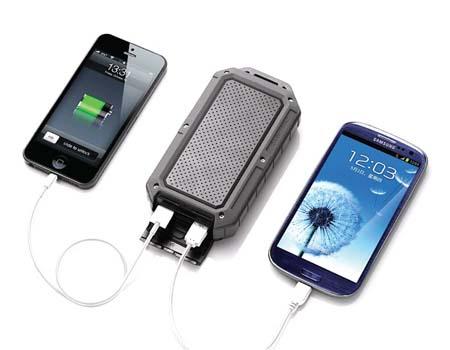 New Trent PowerPak Xtreme features a monstrous 12,000 mAh capacity and has dirt-proof, waterproof, and shock-proof capabilities. This power bank also supports Nokia Lumia series, Blackberry Z10, and Sony Xperia smartphones.
Anker Astro E4
Price: $43.99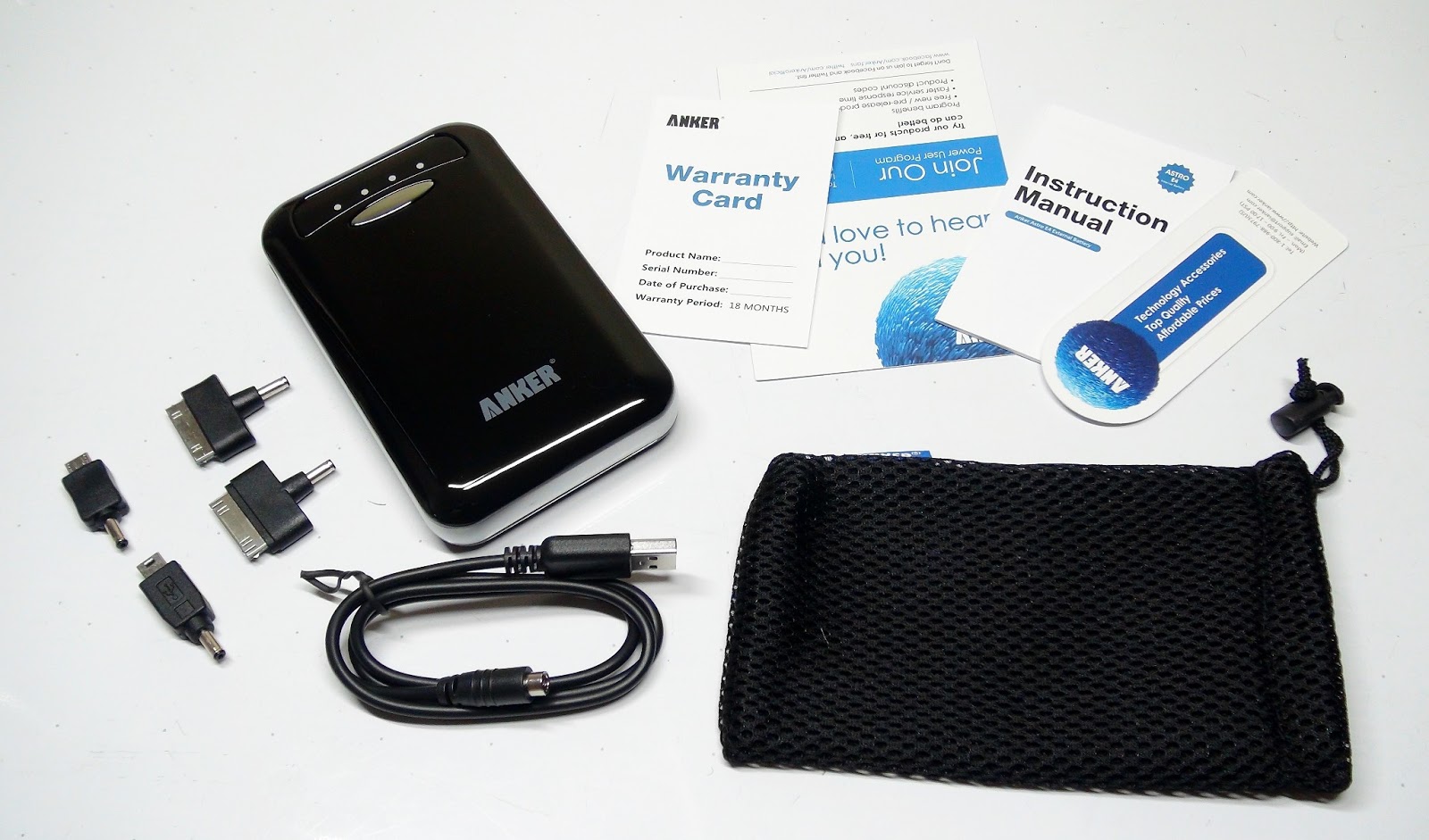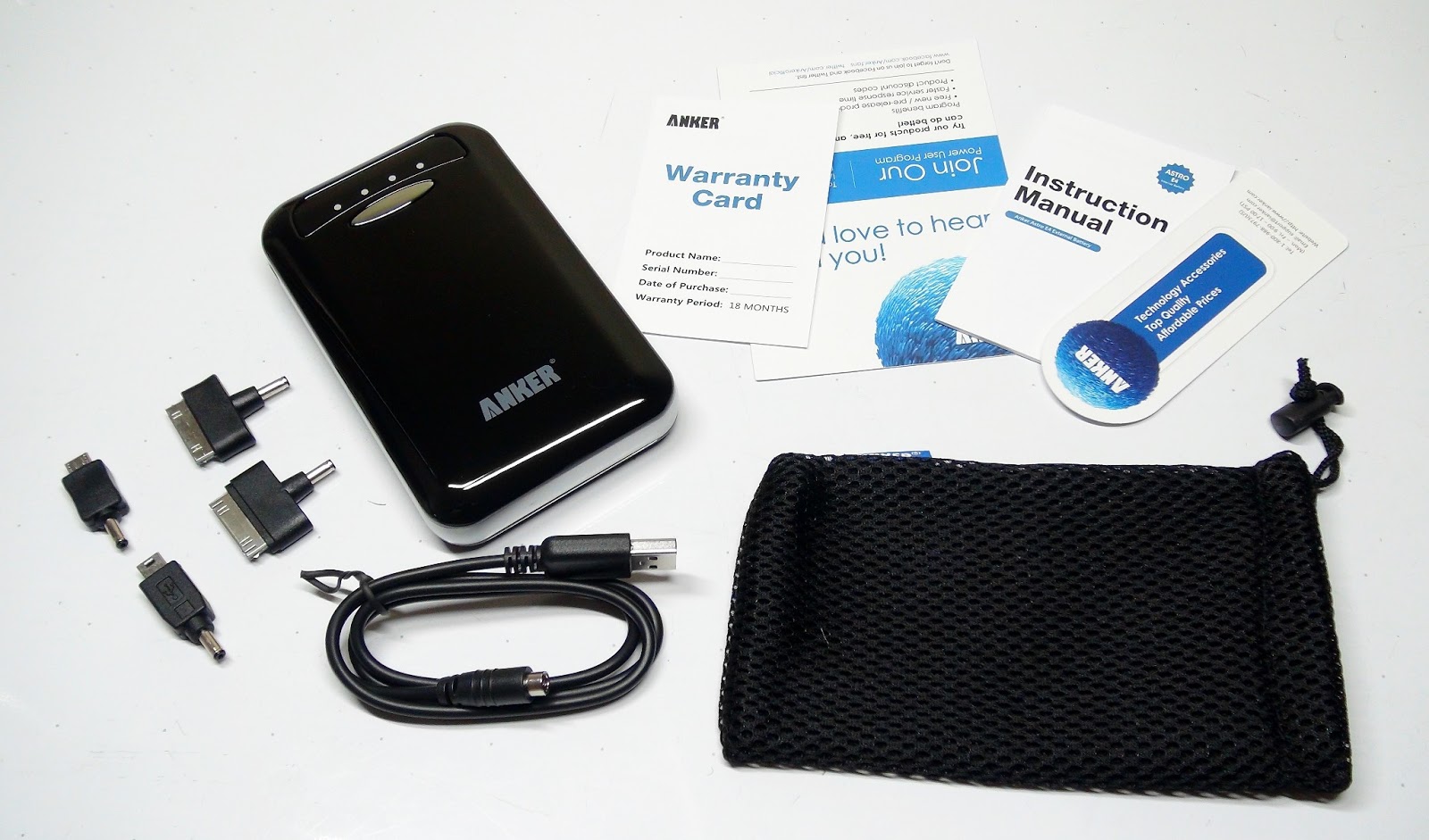 Features 13,000 mAh battery capacity, Anker Astro E4 can deliver charges six times to most of the smartphones available and an 80 percent-charge to an iPad 4 or iPad 3. Aside from charging devices, this power bank product has a built-in flashlight which you can use for dark or even low-light environments.
Anker Astro Pro Multi-Voltage
Price: $59.99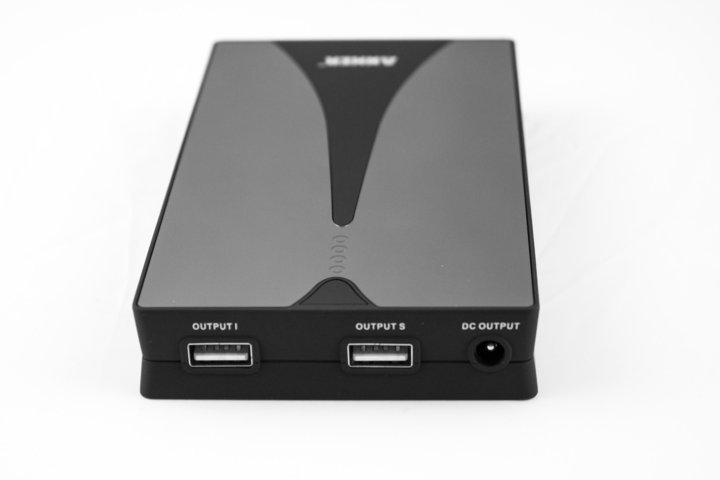 Anker Astro Pro Multi-Voltage features a 14,400 mAh capacity that can charge a netbook or up to seven charges of most smartphones of today. Anker Astro Pro Multi-Voltage also supports Android tablets and Samsung Galaxy Tab.
Anker Astro E5 Ultra-High Density
Price: $49.99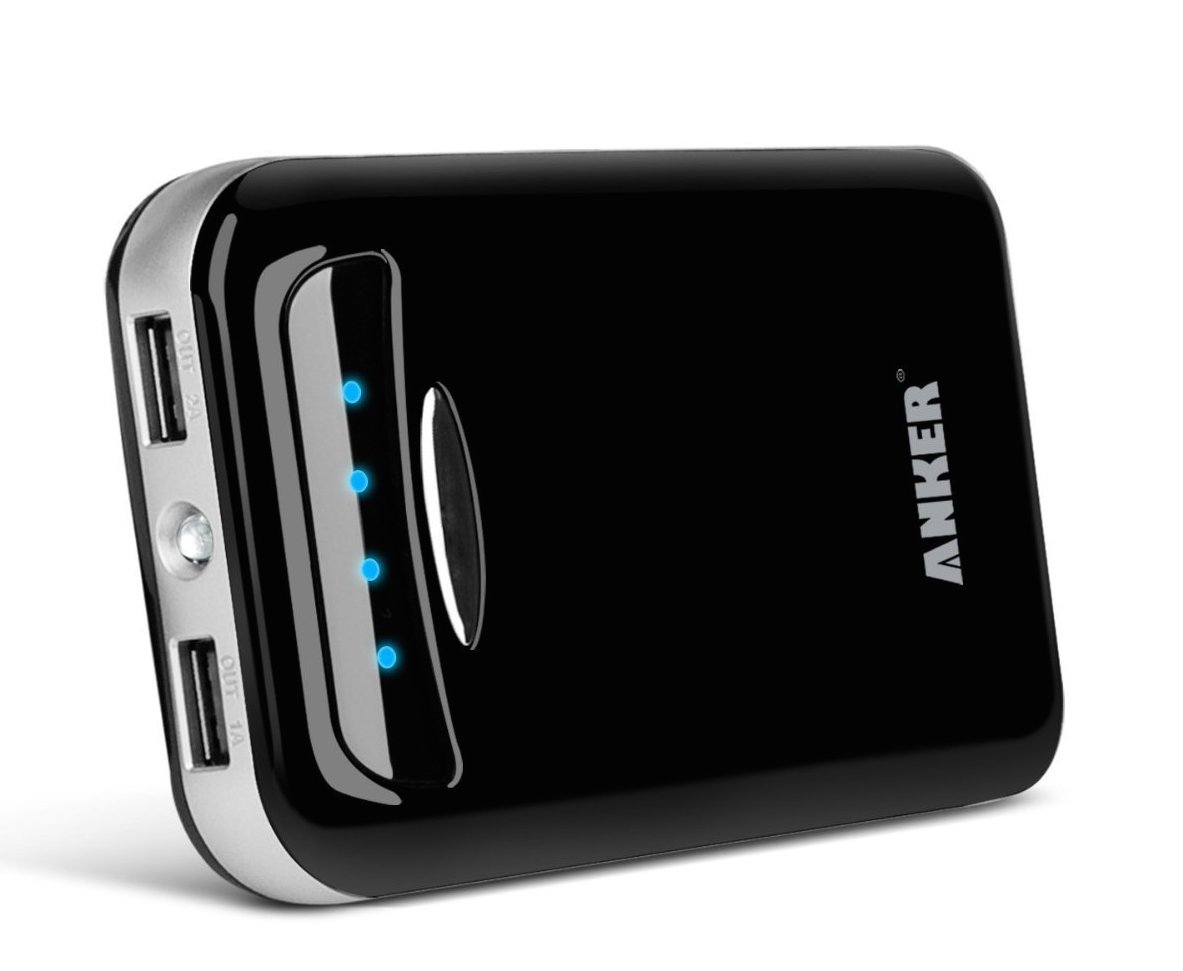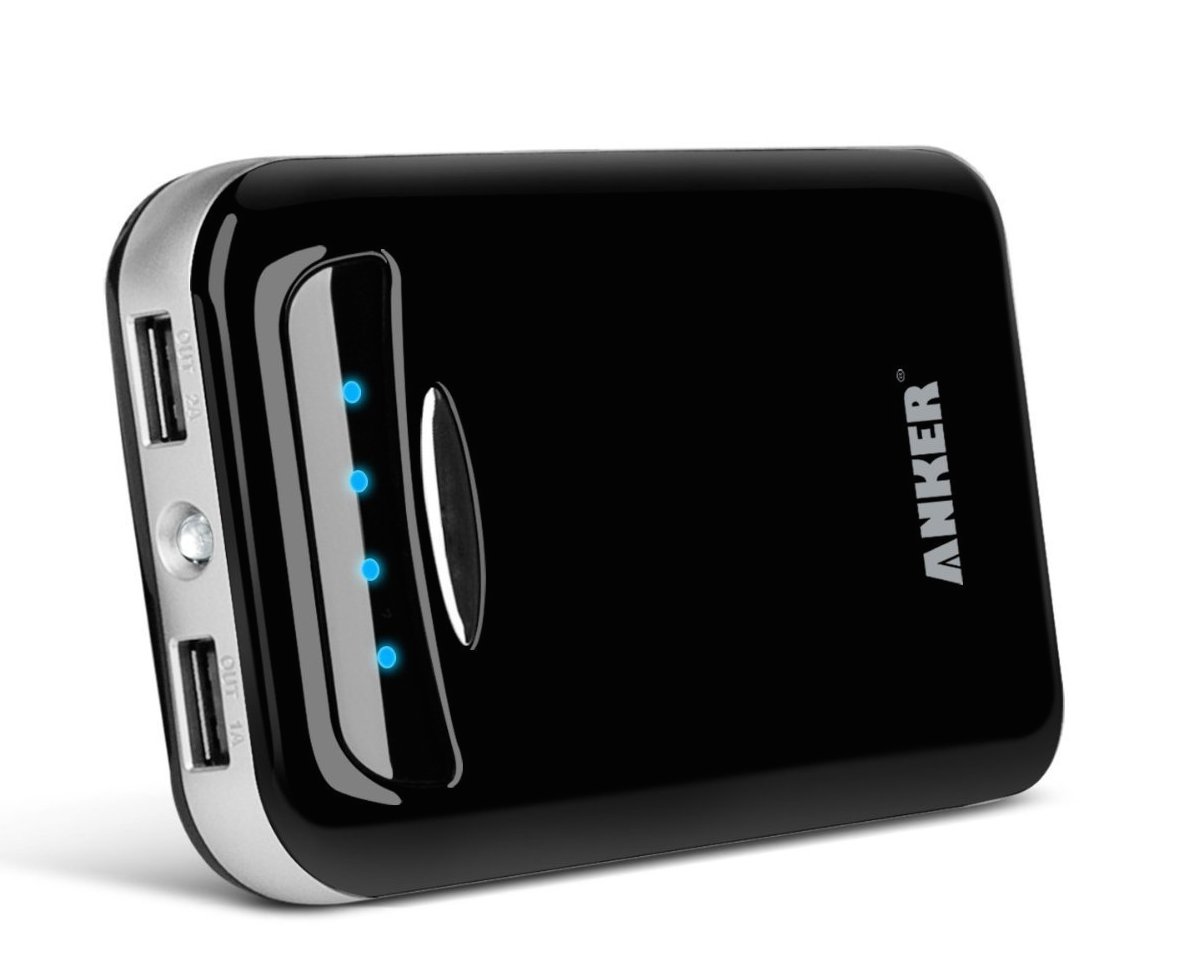 With a huge capacity of 15,000 mAh, Anker Astro E5 Ultra-High Density can charge up to eight times of even the most popular smartphones today. It has an ultra-high density battery cell with the quickest charging time from 9 to 10 hours.
Limeade Blast L156X
Price: $49.99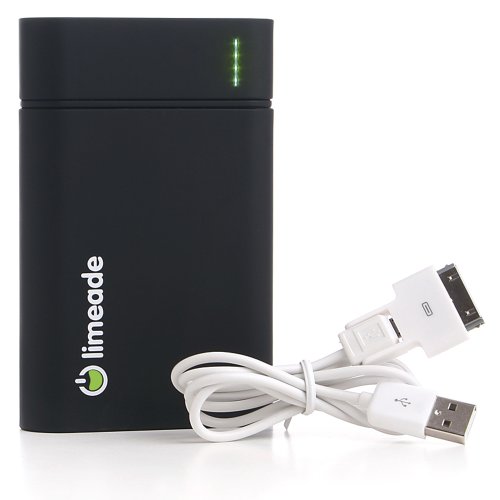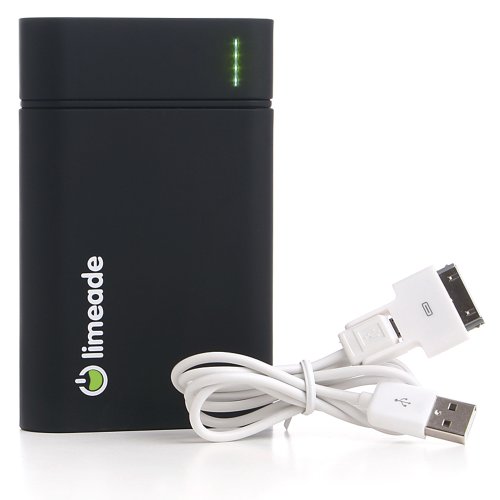 Limeade Blast L156X boasts of a 15,600 ultra-high capacity that features an exclusive technology to reduce charging time on various devices. It also features built-in safety flashlight and smudge-resistant rubber finish.
Limeade Blast L180X
Price: $99.99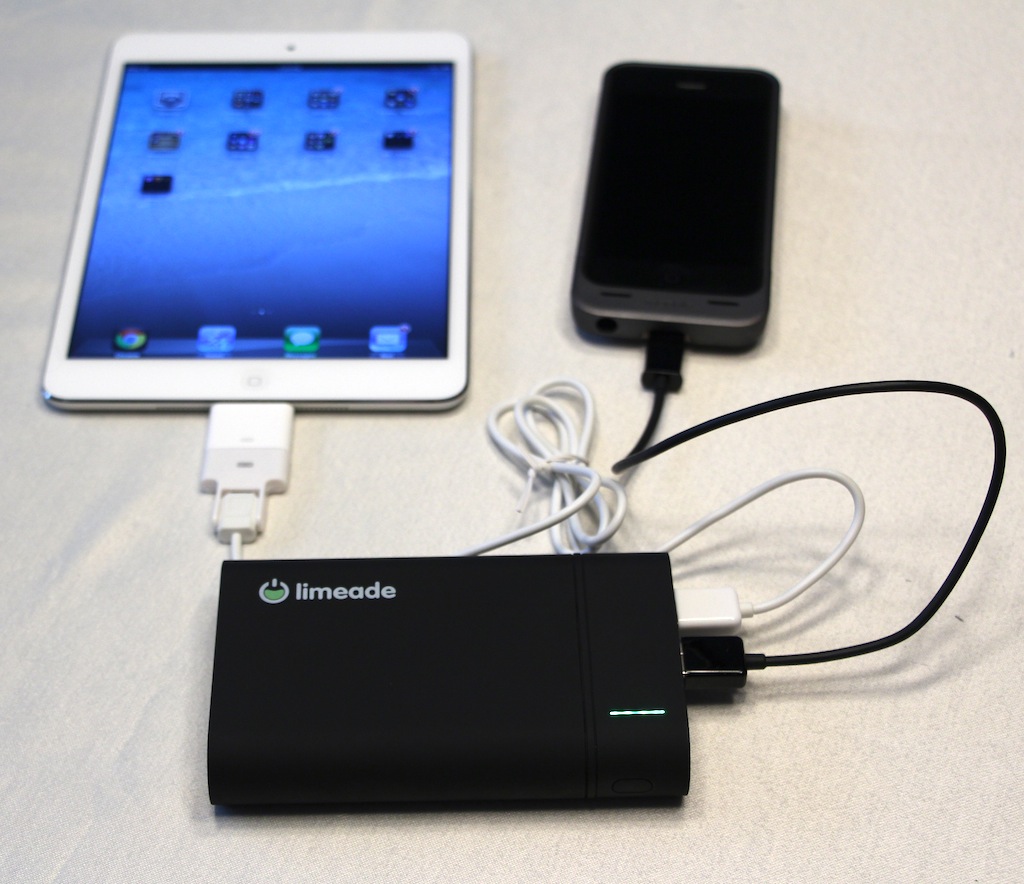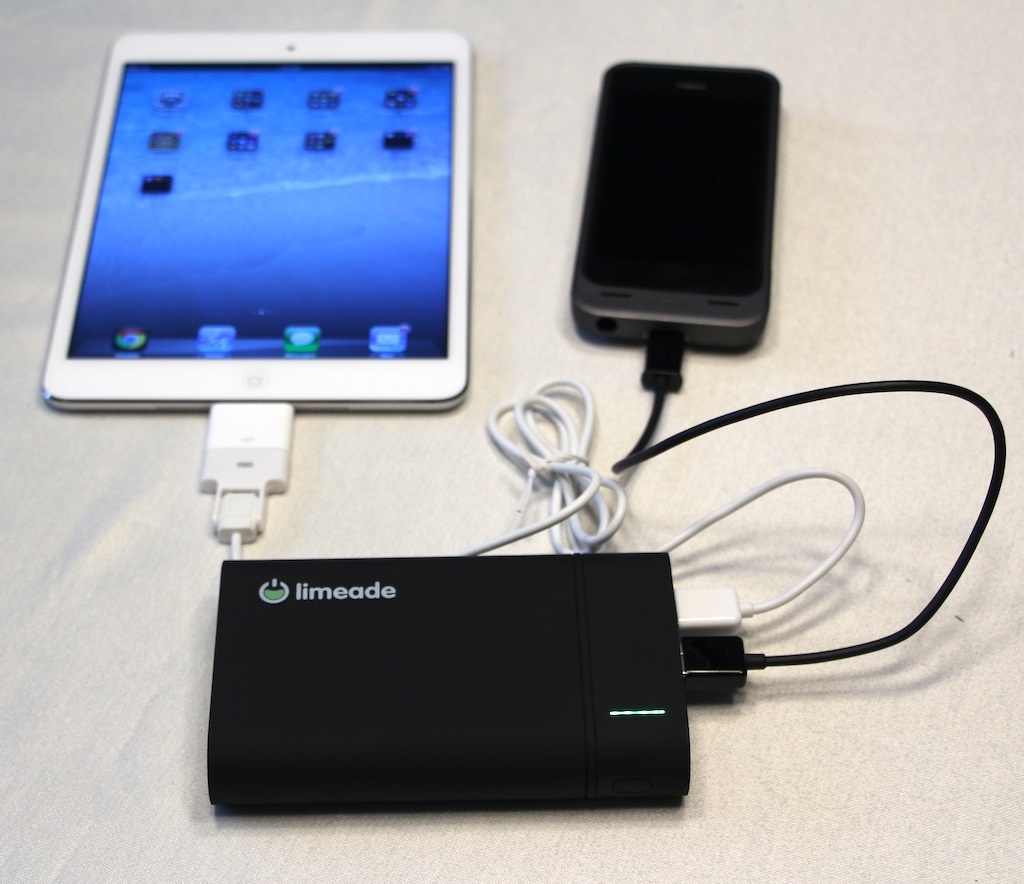 It contains similar features with its sister product Limeade Blast L156X, but Limeade Blast L180X boasts of a larger battery capacity of 18,000 mAh that can also shorten the charging time of connected gadgets or devices. Apart from its ultra-high density as well as stylish design, two gadgets or devices can be charged on this wonderful power bank simultaneously.
Anker Astro Pro 2 Multi-Voltage
Price: $99.99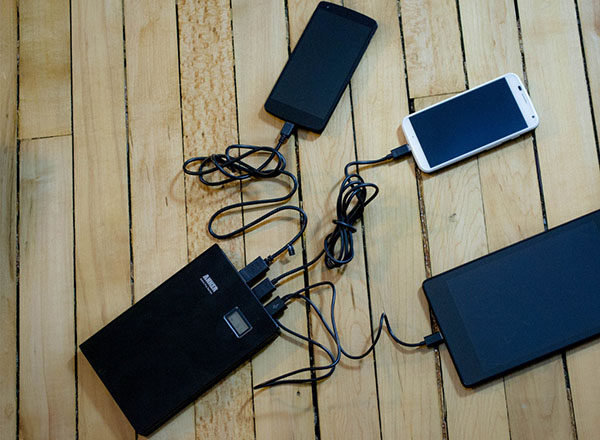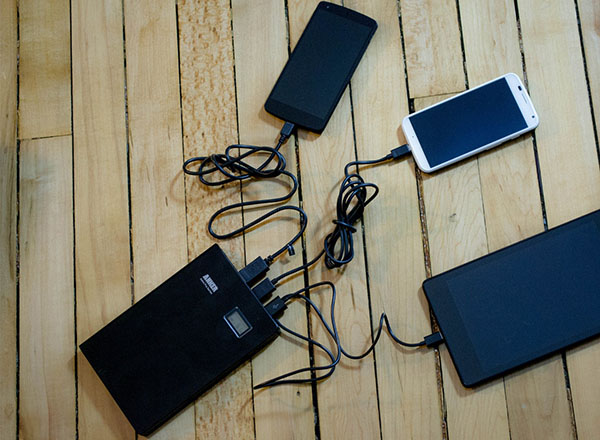 If you are looking for a power bank that not only charges smartphones and tablets but also laptops, then this power bank is for you. It has a 20,000 mAh battery capacity that can fully charge laptop computers once. This power bank can also sustain up at 500 recharging cycles on its lifetime. It has a slim and stylish design, plus two outputs for greater versatility.
Intocircuit Power Castle
Price: $102.99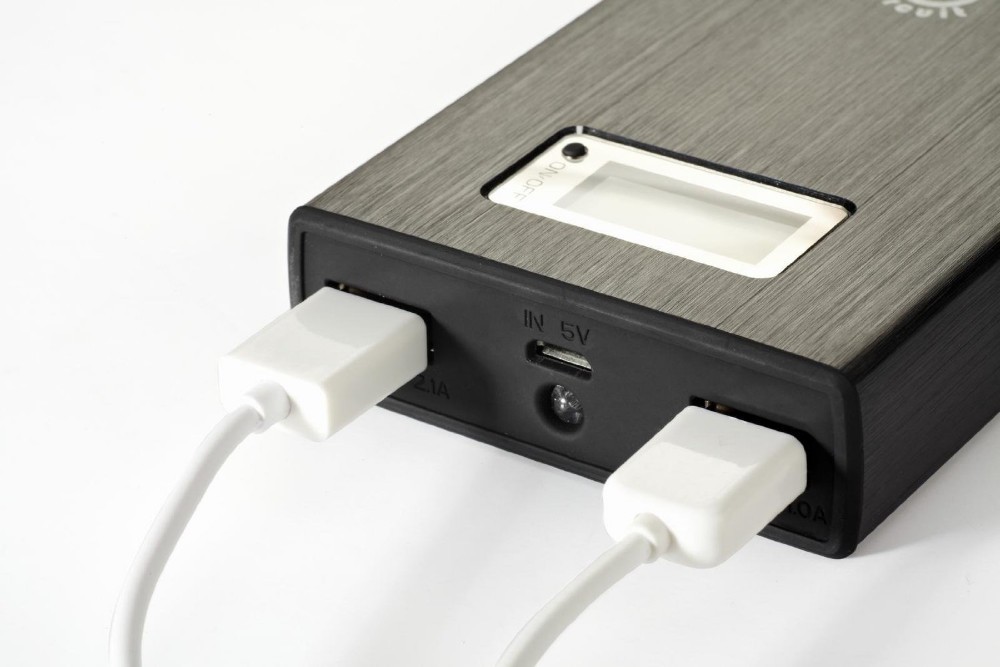 It has a 26,000 battery capacity that can power up not just tablets and smartphones, but also notebooks. Intocircuit Power Castle can support multiple output voltages, has 10 laptop connectors as well as 10 connectors for other mobile devices. It also has more than 1000 recharging cycles within its product life. In addition, it has a built-in safety protection mechanism against overload, overcharge, and short circuit.