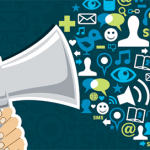 We've talked about methods to make your CRM company grow, this time I will share some useful advice on places where you should promote CRM software. I will also reveal a few really efficient ways to promote your software in each of these places. Some of them require no more than some payment to get your content posted and can be taken care of in a day or two, while some places will need a longer time to nurture a relationship first. In both cases thouh, you will be able to get results that will lead to better brand awareness and higher sales of your B2B product. My suggestion is you take both roads to reap both short- and long-term results. Likewise, by this time, you should have a clear picture of your niche, USP, and the Ideal Customer that we've talked about in earlier articles to get the best bang out of promoting in these places.
6 Great Places To Promote Your CRM software:
1. Use B2B software review sites
B2B review platforms such as FinancesOnline operate in the same way as user review sites in the consumer market, for example TripAdvisor and Yelp! The B2B review sites are independent of software companies; they work on an affiliate marketing model, that is, for every lead or sale they give to a software company, the latter gives them a commission.
You'd think that B2B review sites will hard sell their readers on your behalf to earn more, but it doesn't work that way. These sites will stay objective to attract more readers, who depend on their reviews before choosing the right software. So why do you need to pay attention to review sites? Because for many prospects, these sites are the first base to knowing about your software. A 2013 State of Demand Generation by Pardot (Salesforce) showed that B2B buyers start their product discovery with a Google search, where user review sites rank high. Similarly, the Local Consumer Review Survey by BrightLocal in 2014 revealed that buyers would read up to ten user-generated reviews before making the purchase. By the time your sales agent knocks on a prospect's door, the latter has already formed his or her opinion about your software, often based on these reviews sites. You should really think about adding your product to listings in all top B2B/SaaS review sites to maximize your online presence. Getting listed on a review site is usually pretty straightforward and quick. For example, you can request a review of your product here.
There are 3 ways to promote your CRM software in review sites:
Make your product information easily accessible to the site's expert reviewers. That means providing all the important data in your product website or even sending product specifications to the reviewers to make sure they're reviewing the important details of your software. You should even grant a reviewer access to your software during the review period. Although these steps won't guarantee a positive review, you can be sure your software is being assessed along the right angles.

Ask your customers to review your product.
Outline the aspects that they should review, such as: ease-of-use, features, cost-benefit, and integration. You can give them token incentives to encourage a review, but, more importantly, tell them that their reviews will help you to improve a feature or help other buyers to decide if your software fits their needs. Don't just ask them to post their reviews on the reviews site; make it convenient for them by: sending the outline, drafting a sample review to pattern their own post, and sending the link of the review page. For example, here's a
user review section on FinancesOnline
.
Consider a paid listing.
Reviews sites usually offer a paid section where they highlight sponsors in the list. It's not an endorsement, but an ad mechanism similar to the highlighted sections of the Yellow Pages. A paid listing gives you an edge over a competitor that relies only on user reviews. For instance, FinancesOnline offers a wide range of marketing options for your product. If you'd like to improve lead generation for your product you can
ask for promotion of your product
.
2. Offer guest posts to top sites that write about your niche
First, you need to look for websites that are relevant to CRM and SaaS products in general. These can be business, marketing, technology, or finance websites, or interest and professional groups in LinkedIn and other social media. Big sites like Time.com, HuffingtonPost, TechCrunch, Wired, and The New York Times offer guest posting for industry contributors. You should also explore small, niche sites like state or city news or trade news. Likewise, the sites need not be exactly about your niche, but their content should be relevant to your business. For instance, e-commerce sites such as eBay and Shopify have blogs that are a perfect platform to talk about CRM. You can also focus on one awesome feature of your software and find an interest group that may need that feature. Say, you have a time tracker app. A LinkedIn group of lawyers, accountants, or freelance service providers can be a good match.
To make sense out of prospective sites and groups that you're targeting, create a spreadsheet and sort them with these key metrics:
influence level based on pagerank, comments, brand, shares, sites linking to it: high or low
contact persons with details on his or her LinkedIn, Twitter handle
platform type: blog, website, group
industry: marketing, business, finance, technology, professional group
Feel free to add or remove a metric based on your prospect discoveries.
Second, don't just ask for a B2B guest post on these sites or groups. Many of them maintain an objective, editorialized, non-branded content, so a brand marketer like you won't be welcome with open arms. It's easy to deal with this dilemma though. In addition to reading this great article about guest posting from Kissmetrics consider using the following advice:
Here are a few tips:
Instead of drawing attention to your software, draw attention to your professional credentials. A CEO or marketing director of a CRM company can speak with authority about CRM in general.
Understand the website's readership profile, writing tone, and content direction and write your post along these lines
Offer an objective advice as well as topical and relevant content. Don't talk about your software, but CRM in general.
Build a relationship with the blog's editor or content chief. Guest blogging requires time to make editors or site owners to trust you. To build relationship, offer opinions or views as comments to the site's articles. You can also share opinions with the editor via Twitter (a more effective medium than any other social media), but again be discreet. Never hark about your brand, but just your personal views on matters about politics, business, current events, or topics being discussed in your target site.
3. Write useful content on your blog
One good way to build reputation as an industry thought maker is to run your own blog, where you publish your thoughts. I've seen many CRM vendors that think blog marketing is talking about their software updates or company events, which is sad because those posts should go into a news and events section of their website. To be an effective marketing medium your blog should talk about specific topics. In your case, issues, tips, news, trends, events, etc. connected to CRM or SaaS business in general. Write topical, not promotional articles, and you can reap these rewards:
Additional SEO because search engines love topical content
Bonus exposure to other channels when media, peers, researchers, or students use one of your blog posts as an online reference
Project thought leadership as readers take your word as a professional or business person, not a marketer
Promoting your blog is long-term commitment; in fact, you should allot an annual budget for it as part of your digital push.
Here are some ways to promote your content:
Focus on CRM as a topic and not as your business. Write about trends, issues, success cases, "trade secrets," etc.
Create content that is shareable. Don't just focus on topical articles. Infographics, animated videos, and cartoons are neat ways to get shares and likes.
Invite guests to write for your blog. These people can be peers, customers, or industry thought leaders. Give them a backlink to their sites and expand your blog's reach.
Use your blog content as press release material and email it to your media contacts
4. Use alliance marketing with parallel companies
Here's an under tapped channel in SaaS: alliance marketing. This strategy has been employed in consumer and B2B brick-and-mortar business. It's the classic case of a flower shop promoting its line in a wedding cake shop and vice-versa. We've seen a lot of success in large enterprises using this strategy, too. Starbucks has partnered with Barnes and Nobles for in-house coffee corners and with Pepsico to distribute and sell a coffee-based Frappacino drink. Apple worked with Clearwell's E-Discovery platform for the iPad. Why not explore this channel with a software company parallel to CRM, such as accounting, project management, or learning management? In many of my software reviews, I've sensed this potential every time I identified the CRM software's integration features. That's one foot in the door of alliance marketing.
Here are some ways to promote your software with alliance marketing:
Post topical content in each other's blog and social networks
Display ads in each other's websites
Mention other software as incidental in each other's content
Invite your audience to a webinar featuring an expert from the allied partner and ask for the same benefit in return
Get listed as a preferred partner or integrated app in your category
Be sure to consider the following points before you entered into shared marketing:
Does the partner support your business goals?
Does its core features not compete with yours?
Is the partner strategic enough (volume of users, brand reputation) to merit an alliance?
My favorite reason for a strategic alliance is to curtail a future competitor and earn a partner instead.
5. Consider using paid channels to advertise your product
Ads are effective to tell the word that you actually exist. It doesn't drive as much engagement as organic media, but the goal here is to simply tell or remind your market that you're around. You can choose four popular channels for paid ads:
Ad networks
Social media feeds
Paid content
Press release
Ad networks, of which Google Ads is the most popular, give you a typical choice between cost-per-thousand impressions (CPM) or cost-per-click (CPC).  In CPM, you're charged by every thousand views of your ad, while in CPC you're charged for every click to the ad. CPM is best to create brand awareness, while CPC to drive sales or traffic. In both instances, you set a budget on how much sets of 1,000 views or clicks you want for a given period, usually in a month. Some ad networks also charge a fixed fee for display banners. Here's a comprehensive list of the top ad networks that include affiliates.
You should A/B test not just your ads, but the networks you're using, whether it's an ad network, social media, or a paid post. Popular servicse like Google Ads and Amazon Associates may have volumes of publishers, but their requirements and costs can be stiffer. Post ads also on small but competitive networks and compare results with the big ones to see which networks are delivering the best ROI.
Moreover, if you're tapping a social media channel, it's best to frame your ad as a topic of interest rather than a product pitch. You can promote a free white paper or webinar that leads to your website. The same is true when you opt for paid content, which is a special section in high-traffic sites like Forbes, WSJ, and Yahoo!Tech. You can contact their sales to learn more about the requirements and cost details. Keep in mind that paid content, although bought, should carry a story or topic to keep the post aligned with the publishers' editorial policy.
If you opt for a direct product pitch, it's best to post it on a press release wire service like PRWeb, PRNewswire, or EIN.
6. Get in touch with B2B marketers and use their mailing lists
Here's another potential lead channel for your CRM software: independent B2B marketers. These people are already selling marketing ideas to a large pool of business people and professionals who seek to expand their online business. Many of them have achieved celebrity status in their niches, like: Perry Marshall (Google and Facebook ads), Daniel Levis (direct response), John Jonas (outsourcing); and Yaro Starak (blog marketing). All B2B marketers have grown their mailing lists of small business owners and marketers, a gold mine of people who may need your CRM software.
Here are two things to consider when approaching B2B marketers:
First, many of them work on an affiliate marketing model, that is, for each sale you make off their list, they get a commission. Depending on the B2B marketer's popularity, commissions can run between 5% to 30%, with celebrity B2B marketers even asking for an upfront professional fee. If you're tapping a high-level B2B marketer, look at it from a marketing perspective. The costs are high, but the exposure it will generate to your brand may be worth it. A lesser known B2B marketer with a great following can be viewed from a sales perspective: how many click-throughs can it generate to your e-commerce site?

Second, don't just talk about a topic or general ideas about CRM. You need to show a winnable, successful strategy, tactic, or secret that their audience would love to hear and these B2B marketers would like to share. Invite a client that has successfully implemented a CRM campaign using your software and give that client an incentive to share ideas. Incentives can take different forms, such as: an outright payment; ex-deals like free subscription for a period; or shared cost to gain exposure to the B2B marketer's juicy mailing list.

CONCLUSION
If you're paying close attention, you'll realize that paid advertisement is just one promotional channel for your CRM software and that content, not product, should be at the center of your promotions. The challenge is not to tell prospects about your great product, but extract great stories out of using your product. The next challenge is where to tell your great stories. Consider the six channels above and you're bound to get better results for your product.
P.S. I'll be glad to hear from you which of these channels work best for you.