Whether you're a rookie or pro, mountain biking just gets more exciting with new models from top bike manufacturers. Is D-W link better than hardtail? Carbon over aluminum? Is 26 better than 29? Let's help you decide which bike to buy when it comes to top-of-the-line brands. Some of these are ideal for newbies, some for professionals, and some for leisure mountain biking. Choose your bet.
10. Borealis Yampa XX1 – $5,500
Face-off: Ideal for traversing soft ground from six-inch winter fluff to sandy creek.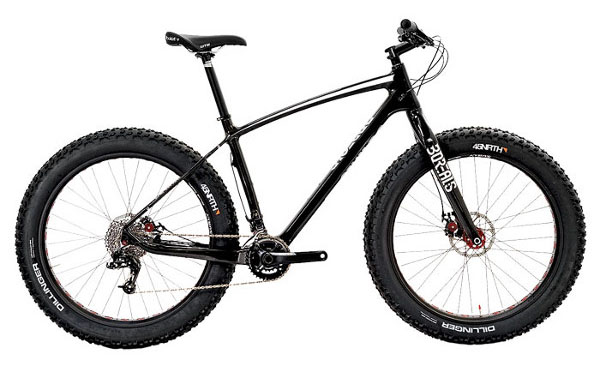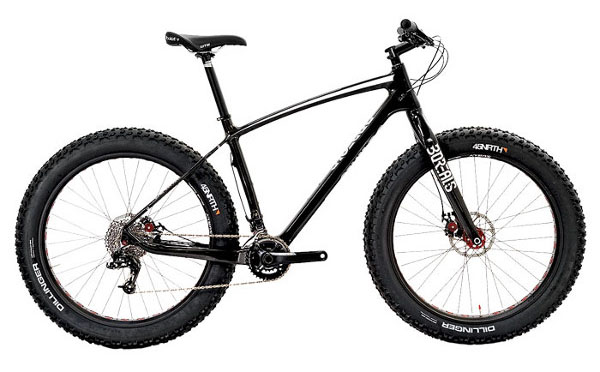 It's light and fat, which makes it perfect to move around soft terrain. Combining a carbon frame with a 1×11 SRAM XO1 drivetrain with 4.8-inch Bud and Lou tires seems a good idea when you cross sandy arroyos. It's got a decent climb and descend power, but it's no match to faster and leaner enduro bikes.
9. Norco Charger 7.1 – $1,375
Face-off: The cheaper Norco option for beginners; great for downhill and rugged terrain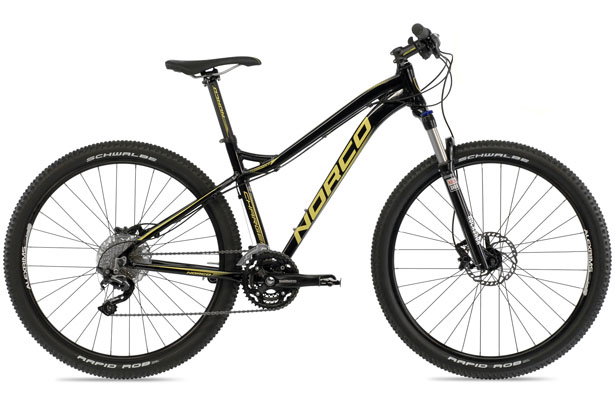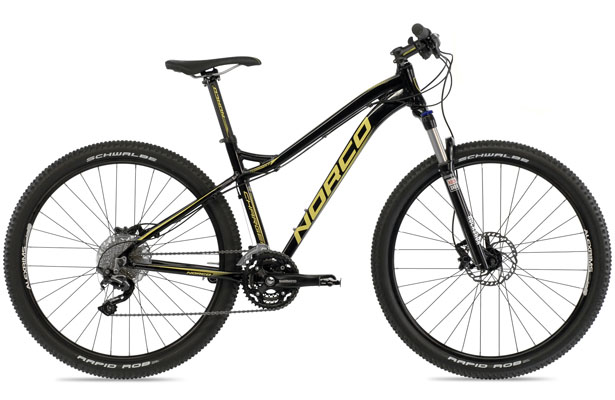 This aluminum, hardtail bike provides an excellent training for descend and rocky tracks. You can produce strong torque even in the face of abrupt slamming from bigger rocks. This Norco is designed for rookie bikers, the bar curves back toward the saddle to calm the steering. Likewise, a low-hanging top tube makes mounting and dismounting easy.
8. Specialized Enduro Comp 29 – $3,500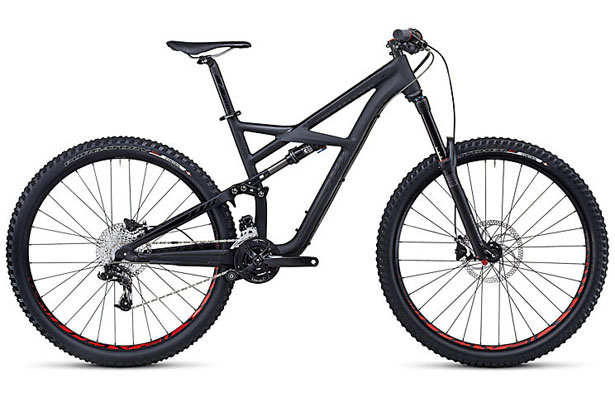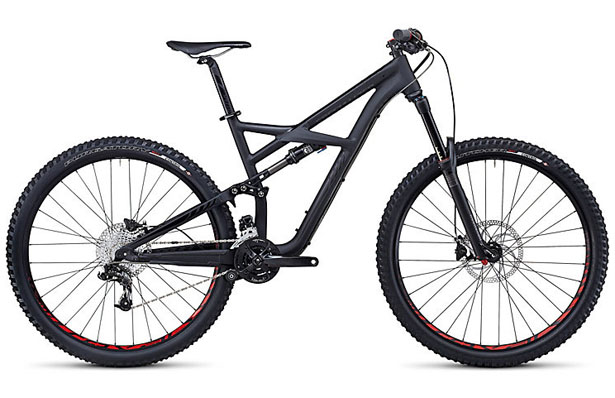 Face-off: The cheaper Specialized alternative for enduro racing, great starter kit for beginners
It's at the lower range of Specialized's series of professional-grade bikes for enduro racing. It's got a well balanced frame and plush suspension that lets you attack steep tracks with ease and accelerate fast even on jump intervals by applying the shock's ProPedal platform damping.
7. Jamis Nemesis 650 Pro – $2,900
Face-off: Perfect for buff singletracks and hot laps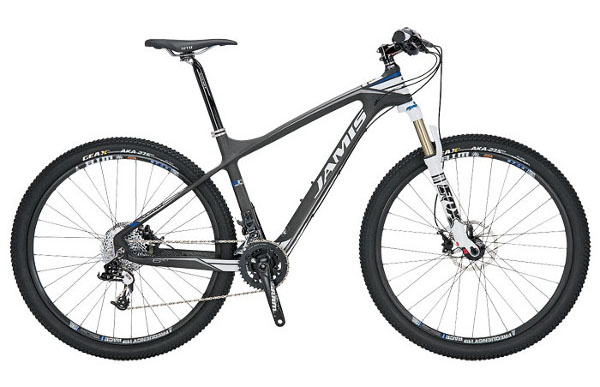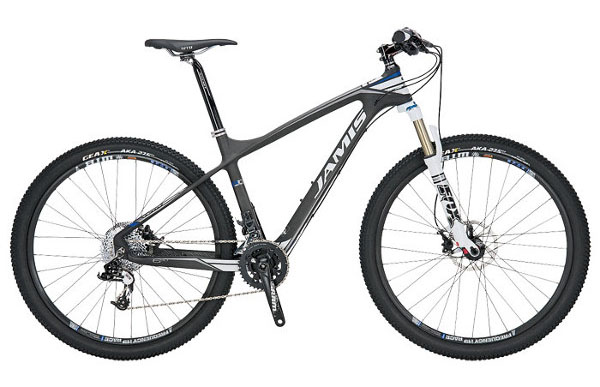 Some believe its hardtail is better in an two-niner, but this bike proves otherwise. Its 650B wheels make the bike ideal for fast turns and hard runs. The jarring cause by hardtail is compensated by finely shaped carbon frame, plus, the mixed SRAM X7/X9 drivetrain and Fox Float fork are just some of the bike's the premium and durable parts.
6. Intense Carbine 29 – $6,600
Face-off: The perfect combo for light weight and long travel, got a great kick downhill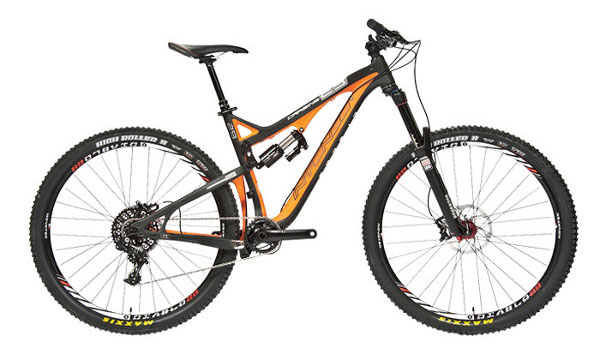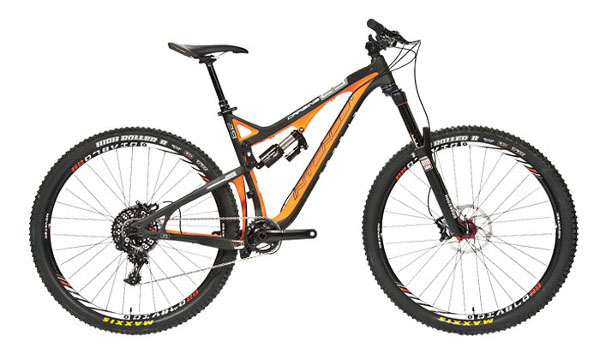 It's got an excellent suspension 26er upgrade featuring 5.5 inches of squish out back and 6.3 inches at the front, while keeping the whole assembly light at 27 lbs. Combined with a 67-degree headtube angle, RockShox Pike, and a Reverb dropper post, it slides smoothly on downhill. It also gives superb traction on corners, making it easy to traverse dirt.
5. Specialized S-Works Epic 29 – $10,500
Face-off: One of the fastest and expensive bikes for enduro racing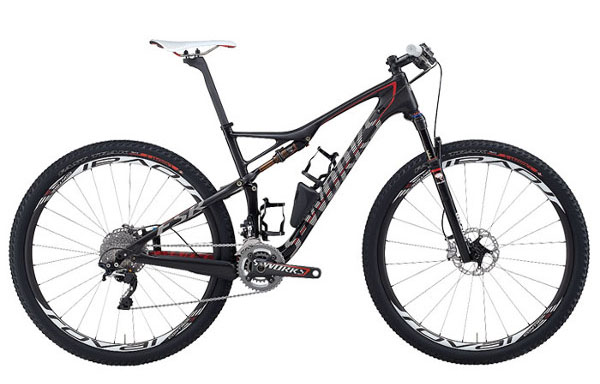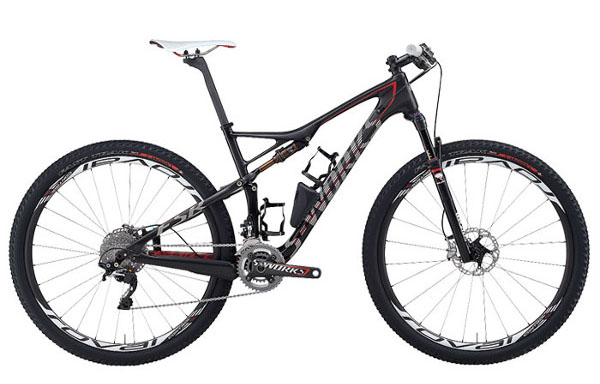 It's the top-of-the-class for Specialized's XC series. The shocks are shrunk and the entire assembly is propped up to make room for two water bottles in the frame's triangle. A SWAT box houses a tube inflator and tire lever and small tools for emergencies. Moreover, its light carbon wheels spin smoothly as road hoops , making this bike one of the fastest on or off trail.
4. Ibis Ripley 29 – $5,965
Face-off: balanced ratio of power and fast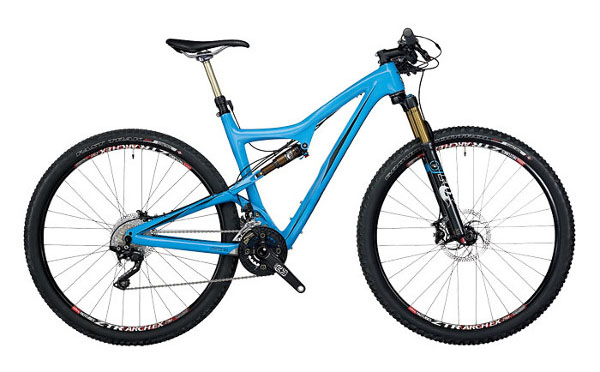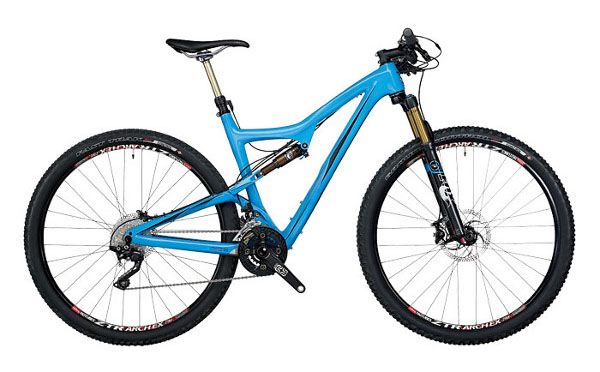 Its DW-Link features two firm pivots that stiffens the rear end and helps you accelerate faster. It's noted for strong traction on rocky terrain, while its 4.7-inch rear travel and Stan's ZTR Arch 29 wheels allow for a light and quick descend. It's also noted for its durable and smooth dropper seatpost.
3. Giant Trance Advanced 27.5 1 – $5,350
Face-off: light to medium difficult enduro races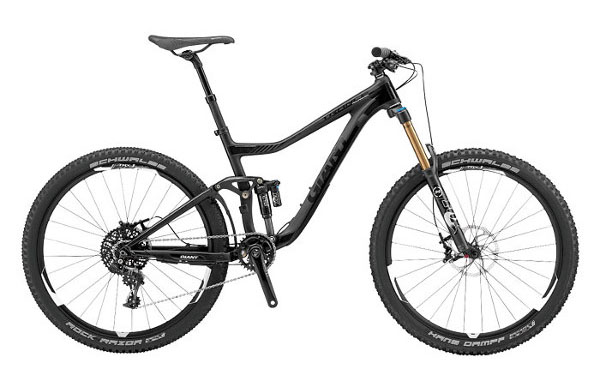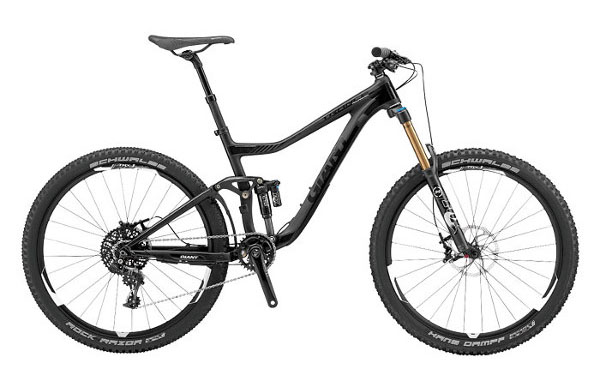 It's fast, light for mid-level enduro runs. Its 5.5-inch Maestro suspension can handle blocky trail descents with the Fox Float shock in climbing mode. But the suspension has difficulty traversing the roughest terrain. It features the Talas fork and Shimano XT, and a proprietary dropper post more than compensate for this sleek bike.
2. Santa Cruz Bronson C XX1 AM CTD – $8,284
Face-off: It's got a powerful climb and smooth descend, one of the best for enduro race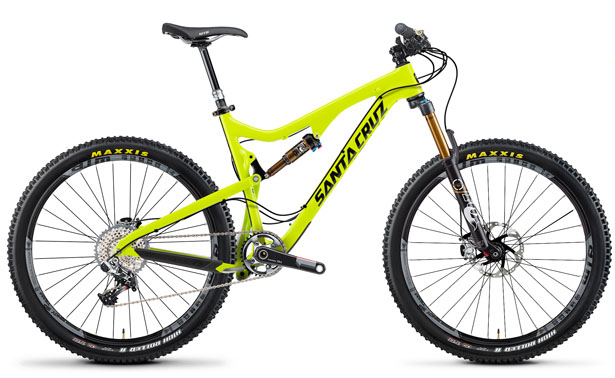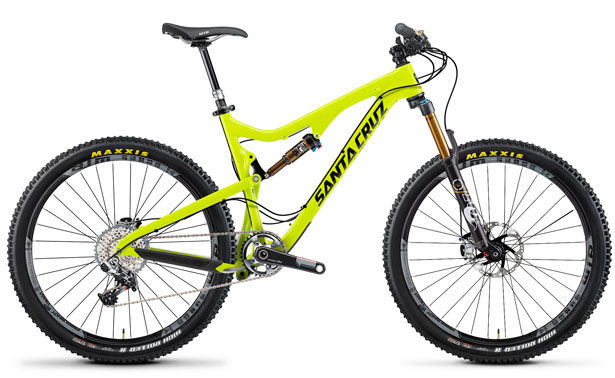 Its VPP suspension provides a solid grip on pedals during climb, even without increasing the shock's compression damping. Downhill, this bike's rear wheel clambered over rocks and bumps with little suspension movement, creating a sharp momentum while keeping an excellent traction in corners.
1. Norco Sight Carbon 7.1 – $5,252
Face-off: Best fit for major enduro runs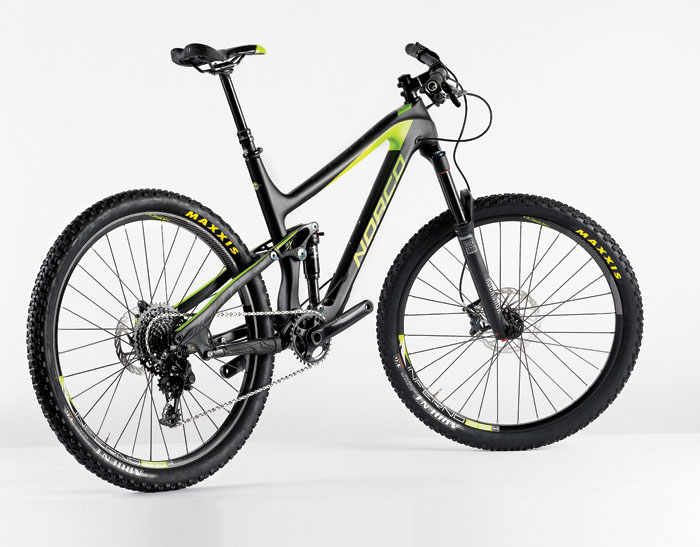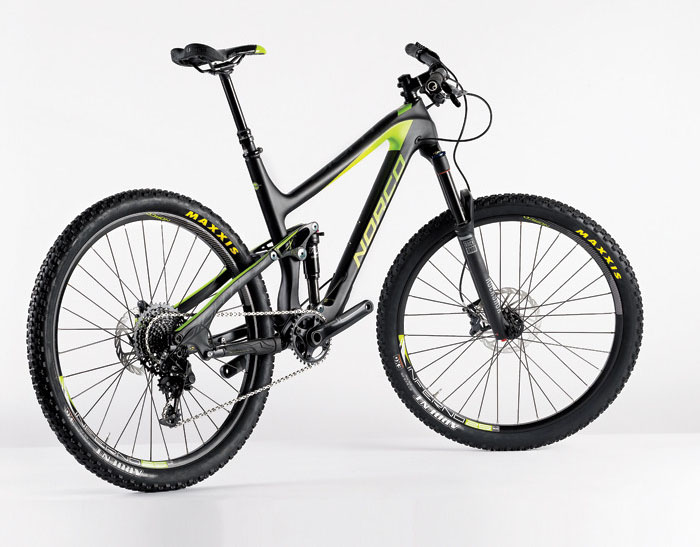 It's got, arguably, the best gears for all-terrain climbing and descending. Its 27.5-inch wheels and compact frame easily clamber over rocks and bumps, giving you deft control in tough spots. Weighing 26 lbs, it features a stock dropper seatpost and Maxxis Ardent tires perfect for major enduro runs.
CONCLUSION
Unless you're a pro where a fraction of a second matters, in most cases, buying the best bike is more of a question of comfort and ease-of-use and the cash to burn. Winning comes just as well with practice and skills.