Dating sites are not all scams or the territory of horny people as when they started out in the late nineties. Today, these sites are becoming more useful and practical for serious people on the prowl for long-lasting relationships. It's a billion-dollar industry now, and according to a study at the Proceedings of the National Academy of Sciences, about one-third of marriages between 2005 to 2012 started out in online dating. Admittedly, the scammers and horny people are still around, but with a little care and selective reasoning, plus a few tips below, you can get a good shot at serious relationship in these ten dating sites.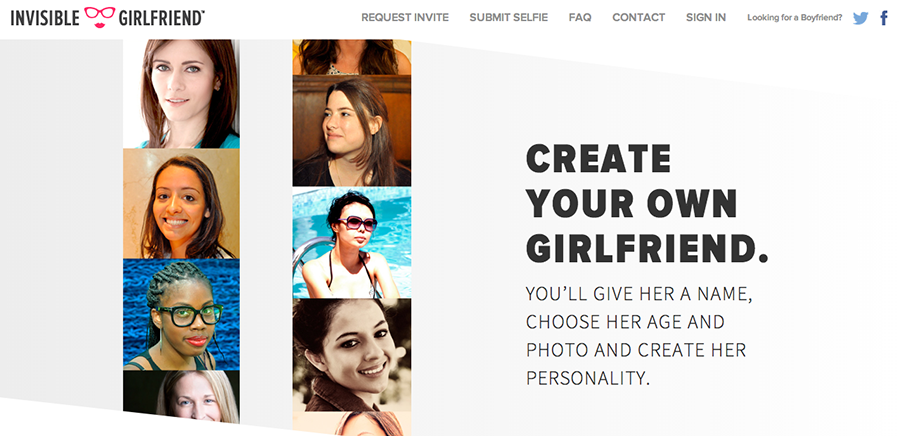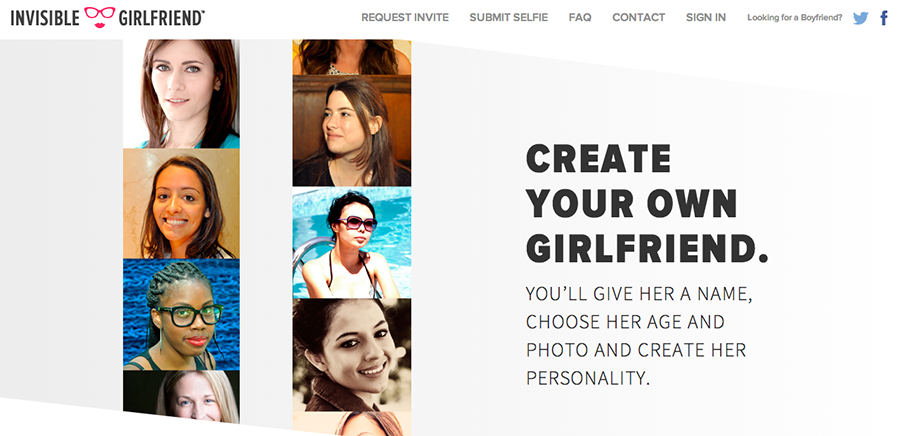 How it works
Technically, it's not a dating site, but it gets you in the motion of having a girlfriend while you search for her. You send an invite request in the site by filling up basic personal data like your name, email address, place of birth, and sex, then choose from a plethora of photos of girls as your virtual girlfriend and create her profile. The app sends you text messages, shared photos in your social channels, and even a planned recorded voicemail to make your relationship believable to the eyes of your family and friends. The site is still in beta stage and will soon roll out invisible boyfriend and apps targeted to the LGBT community.
What they say
It's bordering pathetic, but it's a handy tool to pretend you have a girlfriend so grandma won't bug you anymore or you don't appear out of sync with your contemporaries. All the while you use the other dating sites below to find an oxygen-breathing, warm-blooded girlfriend.
Carrot Datings – $1 to unlock each communication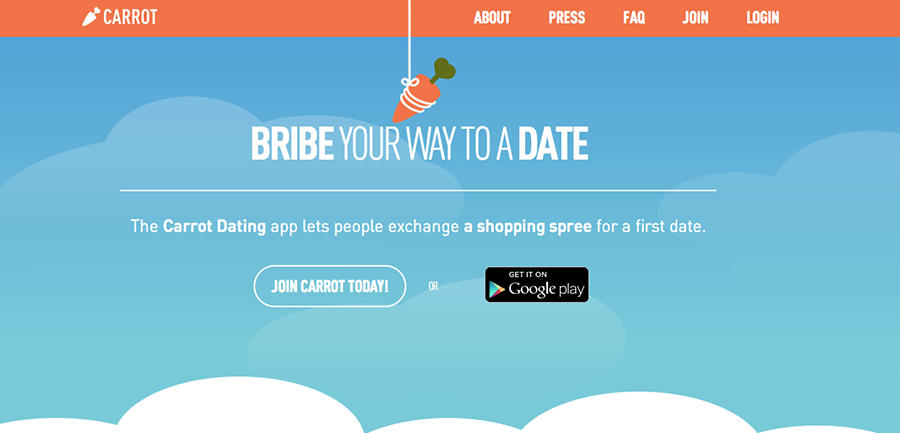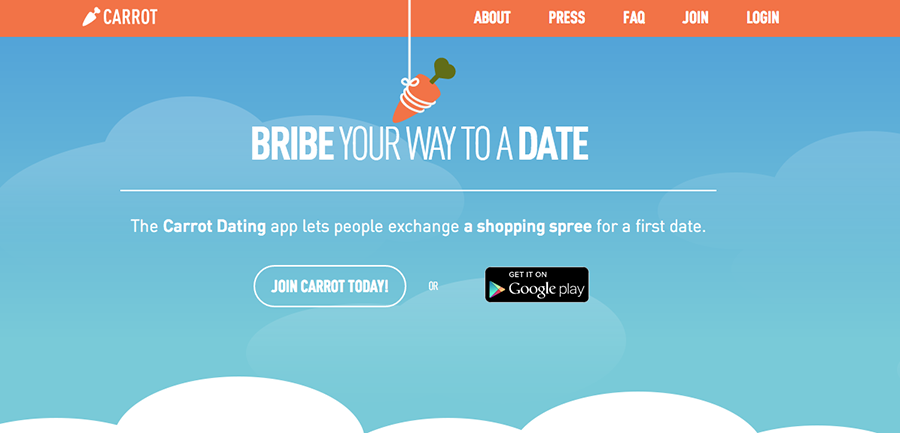 How it works
It's a mobile app for iOS and Android devices that lets you send bribes to dating prospects instead of just messages. When you sign up, your profile will be reviewed for approval, which can take 24 hours or longer. Once approved, you can send a prospect with a bribe, under any of these five categories: dining, entertainment, gifts, activities, and popular. If the prospect agrees, you and your partner will be directed to a conversation window to talk about the details of the bribe.
What they say
It's the first online dating site that uses bribery to get a date. It cuts through the chase, saving you the time and effort waiting for the small chance that someone will say yes to your message. Then again, it can picture you as someone desperate for a date, and we mean that as lower than the average online dating desperation level. Some conservative sectors even compare it to a prostitution ring.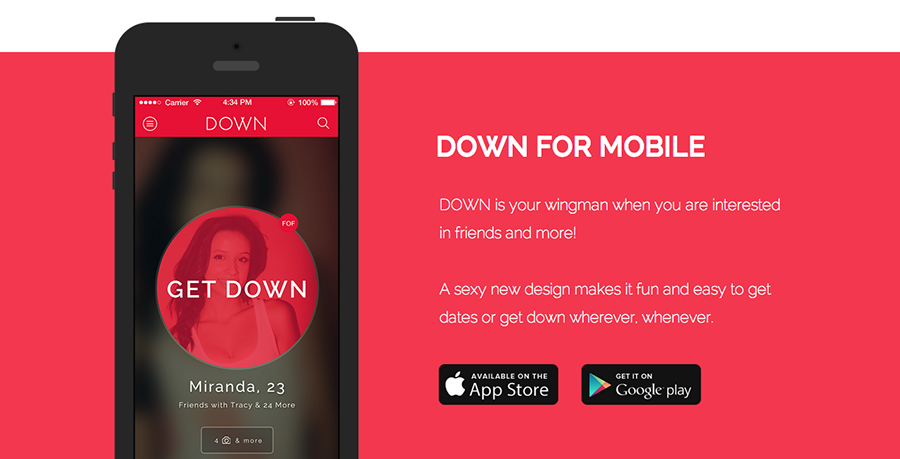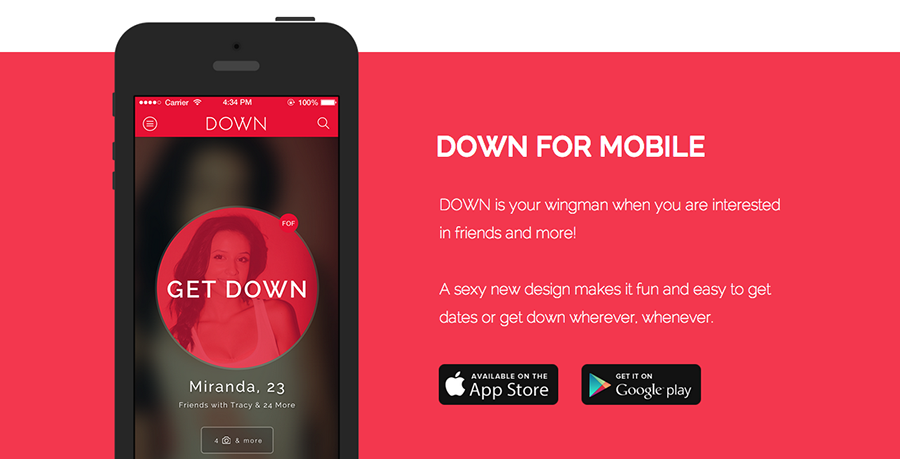 How it works
You download the app in your smartphone and sign in with your Facebook account. Then you select your Facebook friends you want to get intimate. Your friends won't know it until they select you, too, creating the match. Downapp notifies you when there's a match.
What they say
It's the perfect way to reach out to friends "with benefits." Moreover, you won't risk embarrassment if you're not selected (theoretically you're turned down); thus, saving the friendship. Still, imagine the awkward moment being discovered by your friends who are using the app just to check who's a little horny.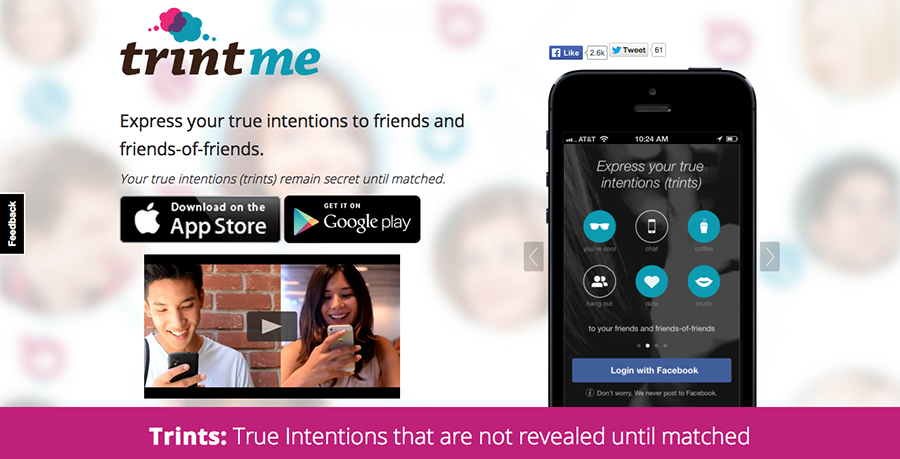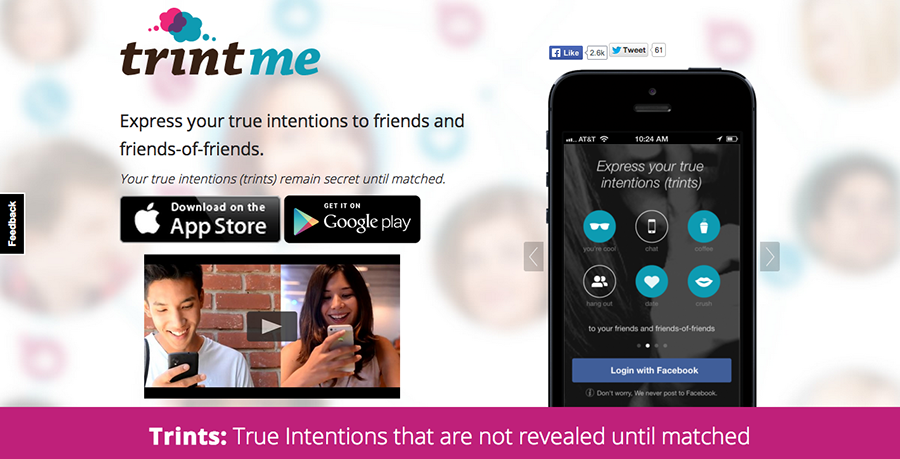 How it works
Similar to Downapp, but TrintMe extends the "benefits" to friends of friends. You download the app to your phone or install it in your Facebook account. Then send intentions (trints) to your friends or friends of friends using compliments, such as: "you're cool;" "let's hangout;" or even "hookup." Your trints are not revealed unless they find a match from your friends.
What they say
TechCrunch calls it a "classier bang with friends" because you have other intentions aside from hooking up. It's ideal for friends who want to take it slow or who want to play it cool that they're interested in you other than the s word.
Grouper – $20 per person per meetup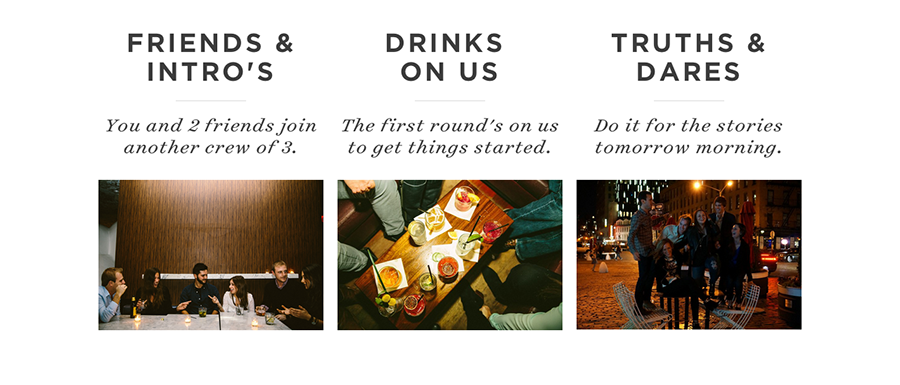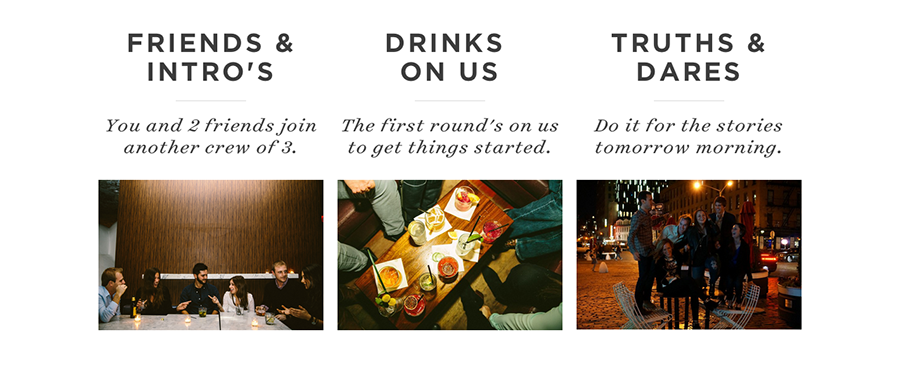 How it works
You sign up and wait when your membership is approved. Once you're in, you'll be asked to complete your Grouper profile by adding two more friends in your group. Then Grouper scours its database to match you with another group. It sets the invite to a preselected bar and the drinks are likewise prepaid. The site uses Facebook profiles to match dates.
What they say
It's perfect to look for potential future dates under the pretense of group meetups (we all started like that, didn't we?). Grouper is the next-generation dating apps targeted at a more mobile and urban young market looking to complement their online social life with a real social club. The danger, as always, is putting too much private social data in public.
Chemistry – from $26.65 per month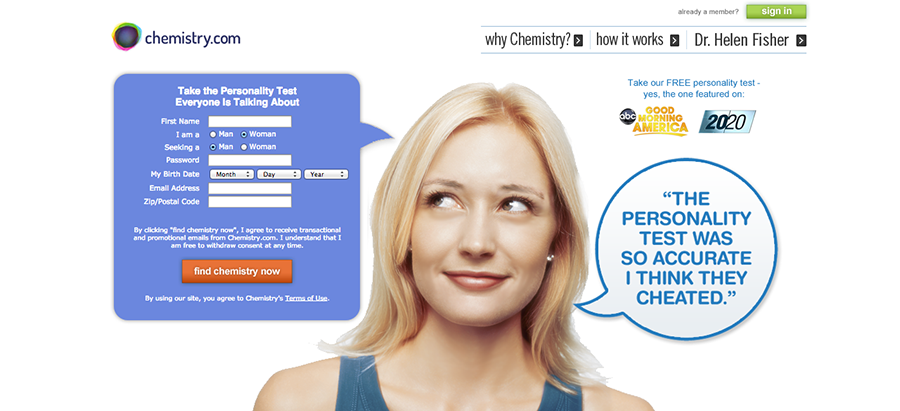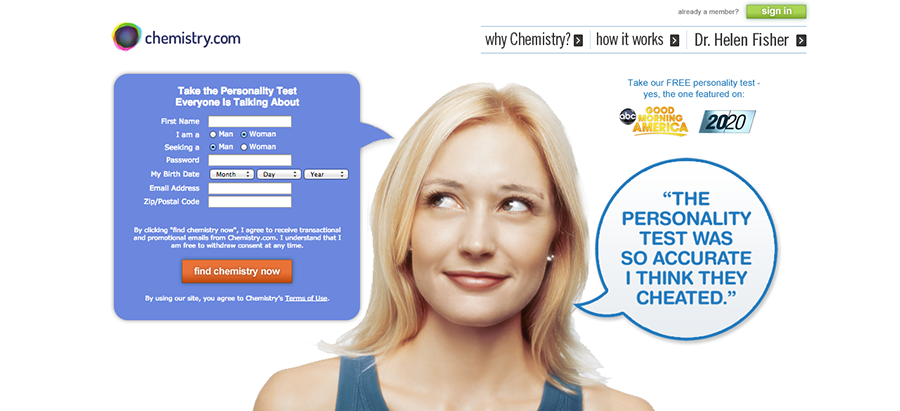 How it works
After signing up you can take the personality test developed by a Dr. Helen Fisher. Your personality profile is then matched with other profiles to introduce you to potential partners. The site also assesses your on-site activities and gives suggestions or tips on how to drive communication and get the date.
What they say
Reviewers have complained about the site's crowded text and layout, which is difficult to read or browse. Likewise, the response to user queries is a tad slow. On the bright note, they noted its interesting mix of ladies and a more balanced male-female ratio.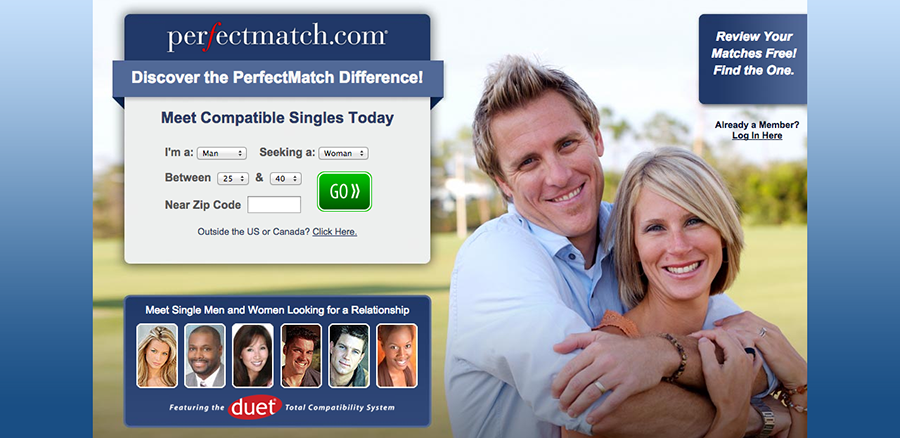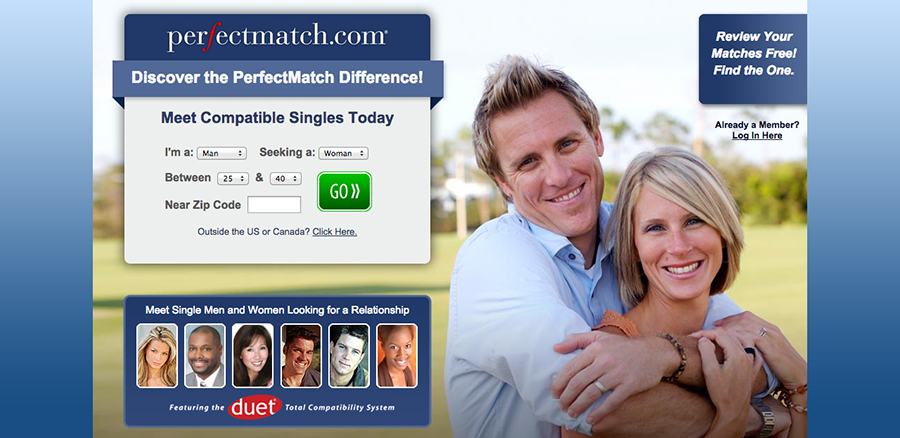 How it works
After setting up your profile for free you can upgrade to Duet, which matches you with other profiles based on your settings. PerfectMatch claims to have leading "relationship experts" that create long-lasting matches using your personality, lifestyle, value, and other preferences. It also provides tons of dating advice targeted at different age levels.
What they say
PerfectMatch claims to have better matching and search tools that let you find highly compatible dates. It's aimed more at older singles, from late twenties up to sixties.
Xpress – from $24.99 per month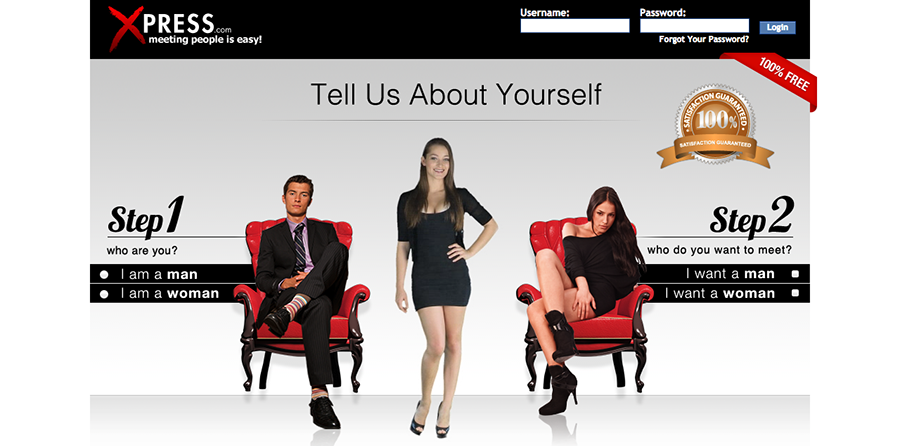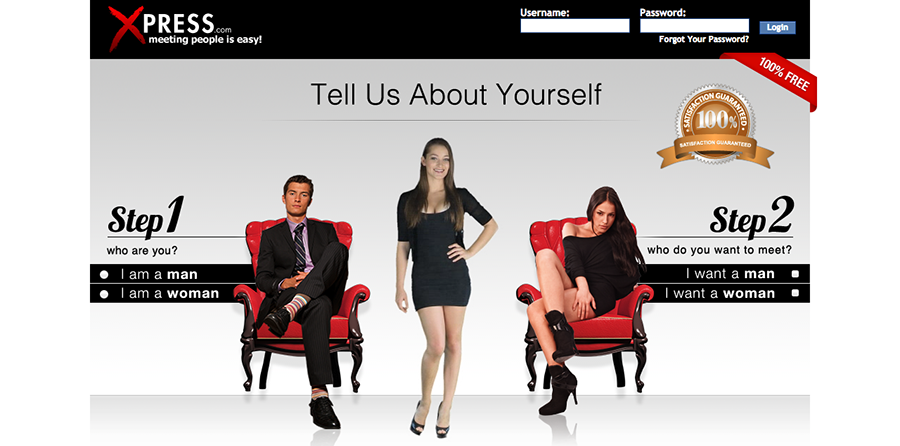 How it works
Unlike most site, you need to upload a profile photo first to activate your account. This ensures that, when you browse other people's profiles, you can see their faces, not avatars or blank frames. Then you can send and receive messages even for free. The premium subscription highlights your profile to get more dating invites.
What they say
It has a reputation to have fun-loving women open for casual dating before finding a serious match. Although it has a smaller subscriber base than the top datings sites, some people find it a come-on, which means it's less crowded but still has enough critical dating mass than the major sites. Many men also attest the women are less snobby in this site.
eHarmony – from $18 per month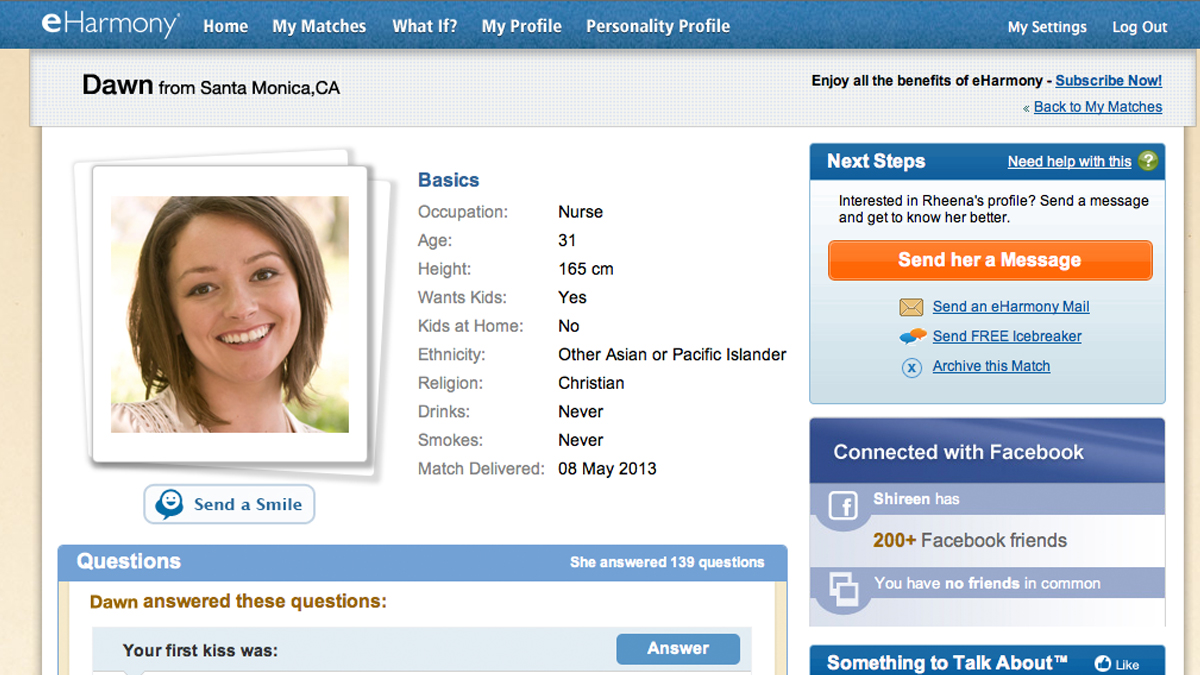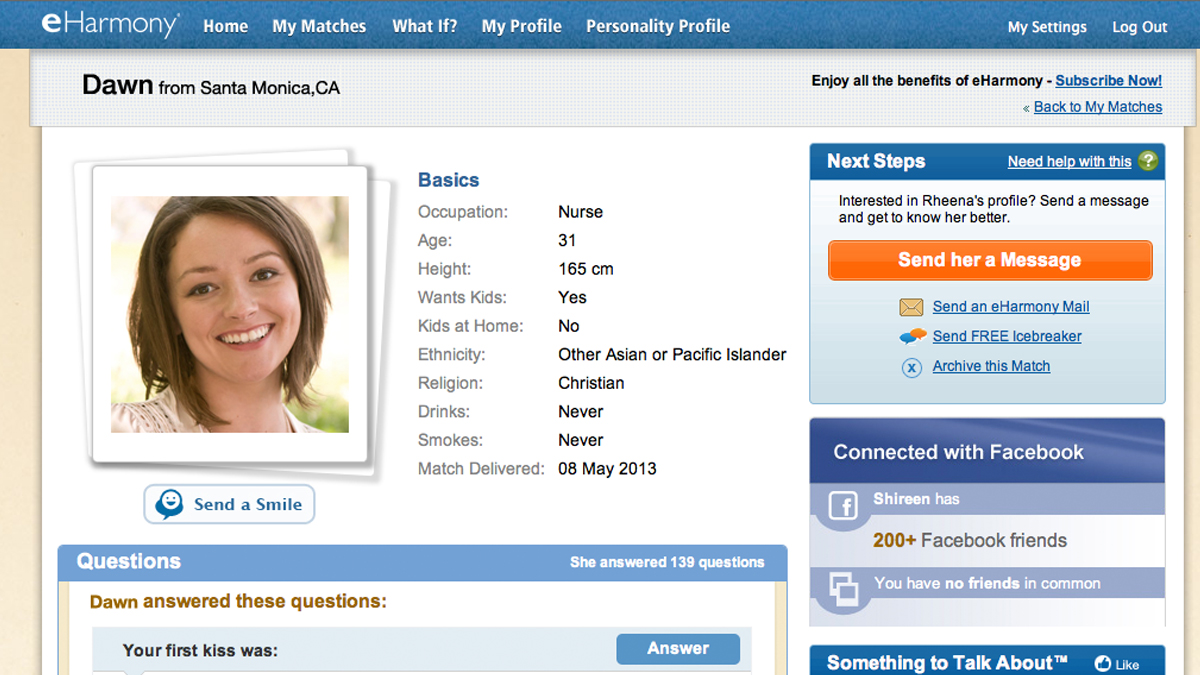 How it works
Instead of going over other people's profiles to find an interesting match, eHarmony matches you with other profiles based on your preferences and settings. When you get a match, you can ask the other person with guide questions provided by the site, or go straight to open email communication. If you delete a match, eHarmony remembers it and won't bug you with the same profile.
What they say
You many not like the idea that eHarmony is deciding for you, who you get matched to based on your profile. However, the site is dominated by older women (late twenties), giving the impression that it's a serious reference for dates.
Match – from $35.99 per month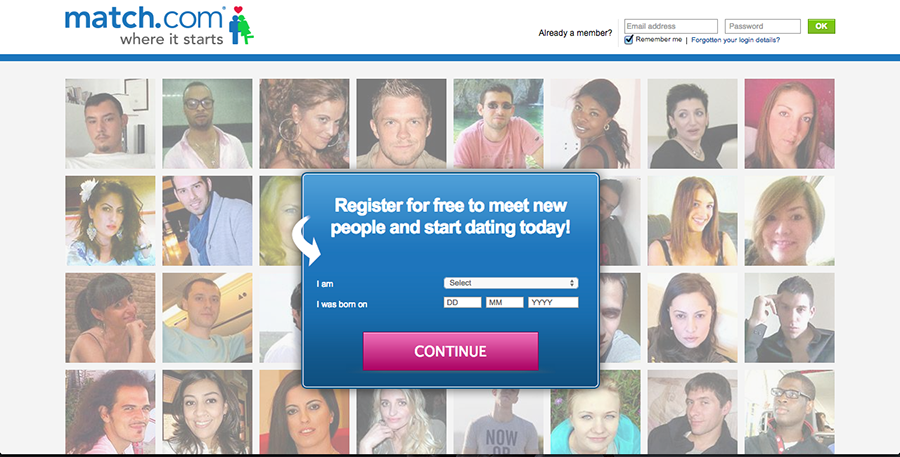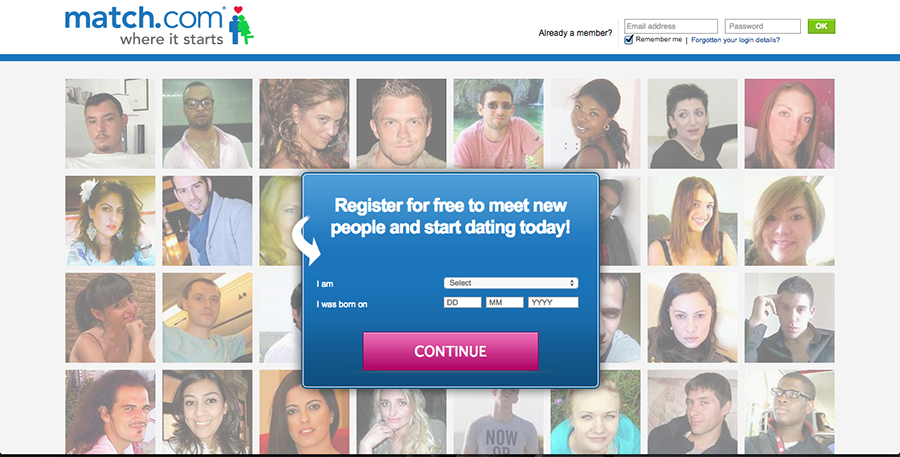 How it works
Like a typical dating site, you set your profile, upload your photos, browse through other people's profiles to find your prospect, shoot them a message, then arrange the date. You need to pay before you can send and receive messages. Another option is to attend Match's singles events. You can get some add-ons to increase your prospect-hunting with tools like: Email Read Notification (to find out who have read your emails); First Impressions, which banner your profiles throughout the site; and Highlighted Profile, which marks your profile in search results.
What they say
It's the largest online dating sites, nearly 1.8 million users. The wider the base the higher your chance of getting that perfect match. You can also visit its microsites that cater to specific dating groups, such as, gay and lesbian dating, Christian dating, or location-specific dating. Besides, if you don't find one, Match offers a money-back guarantee.
CONCLUSION
Dating sites are no longer looked down as a last ditch effort to find a partner. In today's busy world, each of us chasing after a career, who has time to look for a date the old school way? Thank goodness for dating sites.