Cybercriminals now have more ways to acquire data and tools for their malicious works. Identity theft statistics show that their fraudulent schemes are getting more complex and sophisticated as well that more and more people are becoming their victims. While security companies and the likes are also going to great lengths to negate these attacks, their efforts alone are no longer sufficient. The population at large, including consumers and businesses, must also do their part to combat or prevent breaches.
In this collection of identity theft statistics, we will discuss not only how this crime affects businesses and individuals but also the most common ways this crime is carried out. This way, you can have all the information you need to protect your data and your business.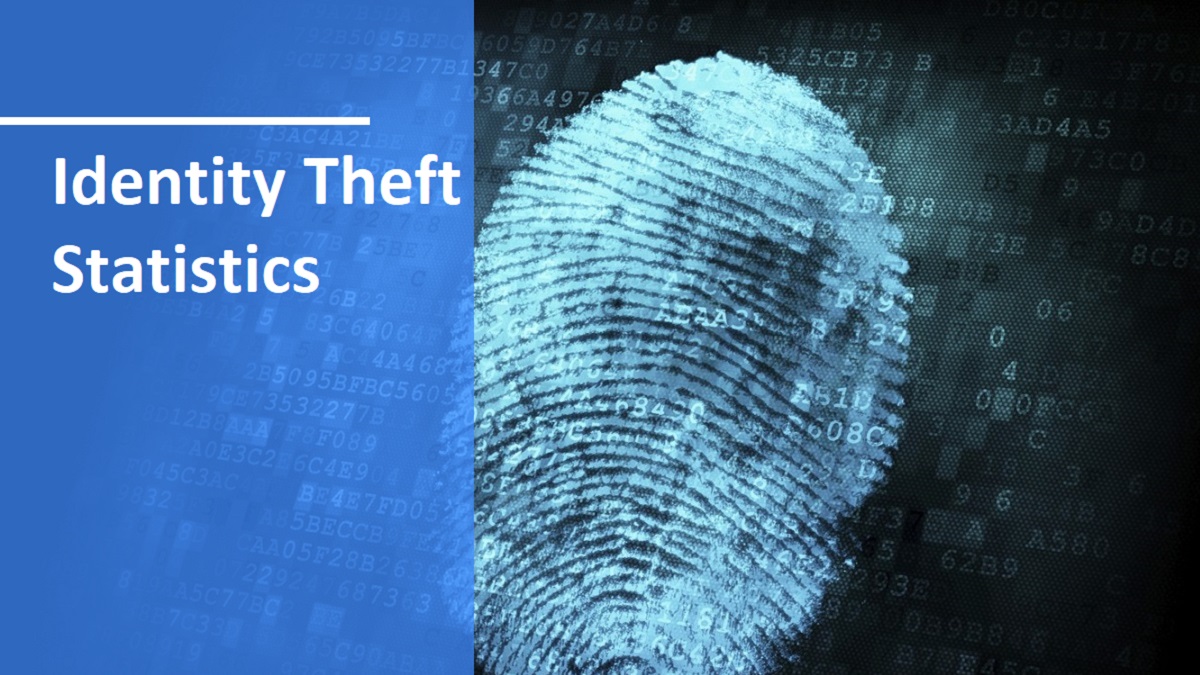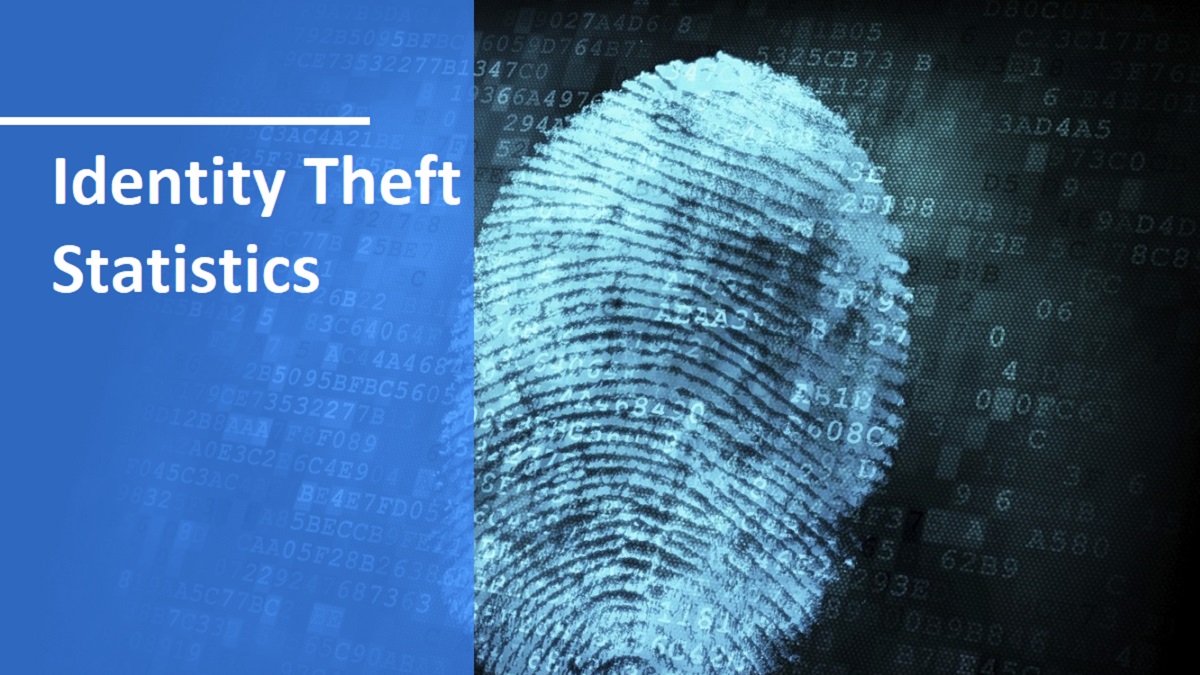 Identity Theft Statistics Table of Contents
Victims of Identity Theft Statistics
Some people or businesses are more prone to identity theft than others. That's because cybercriminals go for the more vulnerable sectors where they have a higher chance of success and a lower chance of getting caught. The data below shows the most common victims of this type of crime.
Younger people lose money to fraud more often compared to older people since 43% of identity theft instances happened to people aged 20-29 while only 15% of them are aged 70-79.
In 2017, 6.64% of consumers, which roughly translates to 1 in every 15 people, have fallen victim to identity fraud.
Overall, 33% of adult residents in the US have experienced identity theft. This is twice the global average.
California, Florida, and Georgia are the top states with the most number of identity theft victims. In 2018, there are 73,668, 37,797, and 23,871 complaints filed in those states, respectively.
Active social media users have 30% more chance to become the victim of identity theft.
Child identity theft affects 3 million kids each year.
19% of residents in the US experience at least one identity theft incident.
In 2018, 10,590 military consumer credit card frauds were reported.
Repeat victims are pretty common in this field since 21% of those who have fallen victim to identity fraud have experienced it more than once.
5 million deceased identities are stolen annually.
About 7% to 10% of the US population experience identity fraud every year.
1% of US consumers have experienced fraud incidents.
Elderly people aged 80+ have an average loss of over $1,000 in 2018.
On average, identity theft finds a new victim every two seconds.
21% of identity theft victims experience this kind of fraud more than once.
The US metropolitan area that's affected most by the identity theft crisis is Atlanta-Sandy Springs-Roswell, which reported 16,902 cases in 2019.
Source: Consumer Sentinel Network, 2018
Damages Caused by Identity Theft Statistics
If identity theft is a business sector, its net worth can easily reach billions of dollars. It's a hefty crime that affects a big cut of the population. The statistics below show how damaging identity theft can be to a person and the economy as a whole.
$1.48 billion is taken from people in 2018 due to identity theft.
The losses from account takeovers have reached $5.1 billion.
In 2018, identity theft victims decreased to 14.4 million compared to the previous year's 16.7 million.
In 2018, the instances of mobile phone account takeovers rose to 679,000, which is almost double of last year's 380,000.
On average, victims pay about $290 and spend 15 hours to resolve identity fraud.
15% of people lose money every year on average because of identity theft.
A total of $16.9 billion has been lost due to fraud in 2019 alone.
There were 157,688 credit card fraud reports in the US in 2018.
3% of identity theft victims have reported signs of emotional distress.
New account fraud caused $3.4 billion in losses in the US in 2018.
There is a total of 164.7 million sensitive records that are exposed in 2019.
Almost 10,000 social media-related identity fraud cases were reported in 2018.
In 2018, there was a total of 444,602 identity theft reports.
On average, adults aged 50 to 59 lose over $500 because of identity theft.
Source: Javelin Strategy & Research, 2020
Data on the Impact of Identity Theft
Losing your hard-earned money to identity theft is a painful experience. Aside from the actual monetary loss, victims have also been struggling with emotional and social issues. The following statistics detail some of the worst impacts of identity theft on victims.
4% of identity theft victims felt a sense of helplessness and powerlessness after the experience.
1% of identity fraud victims claimed that it affected their sleeping habits.
8% of those who experienced identity theft reported physical consequences like stomach issues, cramps, headaches, etc.
9% of identity theft victims sought the services of mental health professionals. Out of those who did not, however, 44.4% think that it wouldn't help them with their predicament.
In 2018, 23% of identity fraud victims had unreimbursed personal expenses.
50% of victims said that they lost interest in a bunch of activities and hobbies that they once enjoyed.
In order to address their daily needs, 38.89% of the victims had to use their savings.
8% of identity theft victims ended up getting indebted to someone and 40.5% can't afford their bills anymore.
Alarmingly, 8% of the victims of identity theft reported being suicidal.
Emotional Impact of Identity Theft
Common feelings of victims after an identity theft incident
Emotional Impact of Identity Theft
Angry and frustrated: 85.71%
Angry and frustrated
85.71%
Emotional Impact of Identity Theft
Violated: 83.7%
Violated
83.7%
Emotional Impact of Identity Theft
Developed trust issues: 69.4%
Developed trust issues
69.4%
Emotional Impact of Identity Theft
Helpless: 67.3%
Helpless
67.3%
Emotional Impact of Identity Theft
Depressed: 59.2%
Depressed
59.2%
Emotional Impact of Identity Theft
Betrayed: 55.1%
Betrayed
55.1%
Source: ITRC, 2018
Created by CompareCamp.com
Statistics on Identity Theft Trends
Identity thieves will adapt to the technology at hand. This means that as the methods for managing financial accounts increase, more types of attacks will also surface. We can also expect changes in how identity fraud is carried out. Here are some of the trends on the subject:
Card-not-present fraud is 81% more prevalent compared to point-of-sale fraud.
New account fraud caused a loss of $3.4 billion in 2018. It's higher than 2017's $3 billion.
Supply chain attacks by up to 78%.
In 2020, credit card fraud is the most prevalent type of identity theft case with over 167,000 people having reported credit card account opening with their information.
Account takeover incidents increased by 79% from 2017 to 2018.
In 2018, identity theft (15%) is the third most common type of fraud in the US. The first and second are imposter scams (18%) and debt collection (16%), respectively.
The instances of malicious PowerShell scripts attacks went up by 1,000% in 2019.
78% of identity theft victims in the ecommerce industry detected the fraud within a week.
New account fraud is up by 13% in 2018.
Credit card fraud is the number one identity theft case in 2018 with 157,688 reports.
In 2018, the number of data breaches skyrocketed, which resulted in the cases of identity theft increasing to 126%.
On average, identity thieves attack IoT 5,233 IoT devices per month.
Total fraud occurrences happened to 5.66% of consumers.
In 2018, the main targets of identity thieves are connected cameras and routers, which accounted for 90% of the activity.
Because more people are using the cloud, the instances of ransomware activities decreased by 20%.
5% of identity theft occurrences fall under the category of credit card fraud.
Source: Consumer Sentinel Network, 2018
Recommendations for Combatting Identity Theft
As you can see from the data above, identity theft is damaging, costly, and is a common occurrence. It targets more vulnerable sectors, such as children and seniors. However, perpetrators of an identity theft attack anyone, especially SMBs and enterprises. So here are some tips on how to fight fraudulent attacks.
Consider adopting more advanced security services such as 3DS protocols and a robust data-sharing framework.
Bolster your authentication processes.
Banks must prepare for the rising instances of familiar fraud.
Plan a security freeze if you're not planning on opening an account anytime soon.
Try to avoid SMS OTPs (one-time passwords) as they do little to prevent fraud attacks.
Employ multi-channel alerts to help prevent account takeovers.
Check credit reports at least three times a year.
Enable account alerts to notify you of unusual activities.
Be responsible on social media and keep personal information private.
To conclude, we hope that this compilation of statistics was able to give you a better idea of the whys, hows, whats, and whens of identity theft. As such, you'll be able to take the necessary precautions to keep your important information away from prying eyes.
---
References:
Consumer Sentinel Network Data Book 2018

Identity Theft Statistics

Center for Victim Research: Identity Theft and Fraud

Internet Security Threat Report

There's a new victim of identity theft every two seconds: Here's the best way to protect yourself online

The Non-Economic Impacts of Identity Theft

Exposed Records Up 126% in 2018 Breaches

2019 Data Breaches

2016 Identity Theft Resource Center survey of identity theft victims