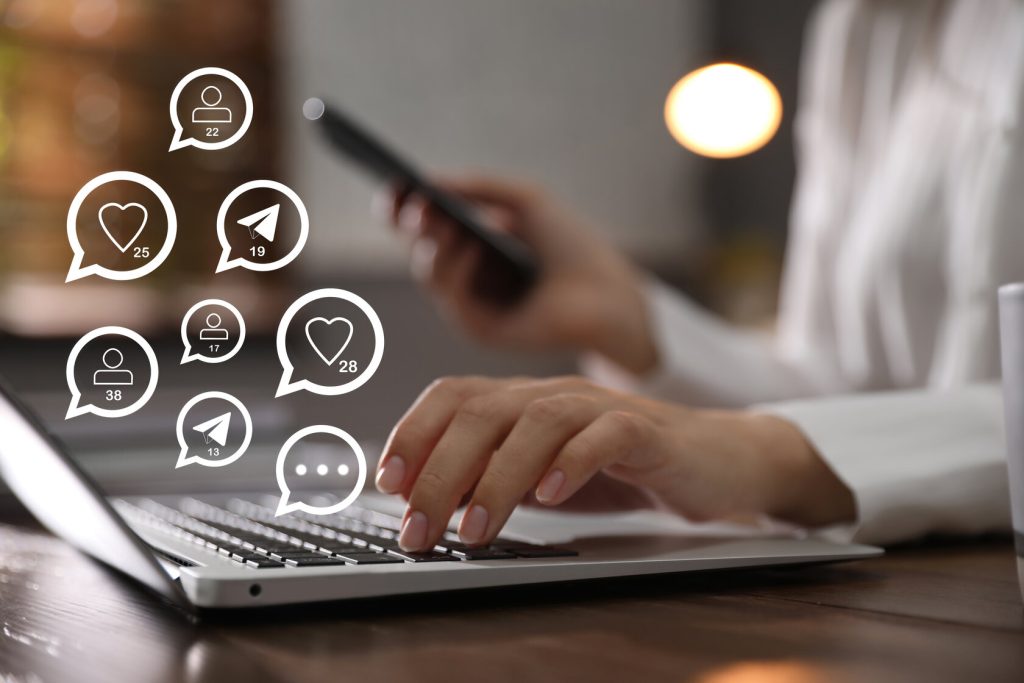 Social media has become a very powerful marketing tool for businesses in the past few years. And marketers across industries are leveraging it to achieve their goals and boost their conversions. 
Whether you want to reach out to new leads, increase your followers or boost your sales, it makes everything possible for you. However, in order to get the best results out of your social media campaign, you have to have a powerful social media strategy. 
In the world of digital marketing, almost every business has an online presence. This has raised the competition and made it increasingly difficult for businesses without a strategy to be at the top of the game. 
But we don't want that to happen to you. If you want to use social media to achieve your goals, you have to think strategically so that you can engage your audience and convince them to do what you want them to do. 
One way of doing that is to post more interactive content for your audience. By creating such content, you can easily grab their attention and engage them for longer. This, in turn, can help in generating qualified leads and ultimately increase your conversions as well. 
So what exactly is interactive content on social media? Let's find out more about it and then move on to find some examples of such content. 
What is Interactive Content on Social Media?
Interactive content on social media is any type of content you share with your audience that prompts them to react or respond instantly. Most often, you can do it while educating them or entertaining them on a certain topic. 
You must have come across such content on your social media feed several times. Let me share an example with you. 
Such content can be fun, entertaining, easy to react and super engaging for your audience. The best part about using such content is that since it gets more engagement, your visibility on social media automatically increases. 
This helps in creating brand awareness which is very important for gaining trust amongst your audience. It's to be noted that if you want your audience to buy from you you first have to gain their trust. Posting interactive content helps you do that.
So let's look at 4 different types of interactive content that you can create to engage with your social media audience. 
1. Contests
Running a contest is a very effective way of engaging your audience on social media. And it can help you create a strong community of followers as well. 
Social media contests work because it works on emotions. Most of the contestants can envision themselves experiencing or using the prize you've announced. So they truly want to win, which encourages them to participate in the contest. 
Many of them might even suggest their friends join in. And as your list of contestants grows, your comments, shares, retweets, likes, etc., start growing too. This works very powerfully in boosting your visibility. 
As a result, you start appearing more frequently on people's feeds. This helps increase brand recognition. When people start recognizing you, they start trusting you more. This again prompts them to buy from you without any fear or hesitation. 
2. Quizzes
The next interactive content that you can create for your audience are quizzes. Quizzes are not just fun and engaging but informative and educational as well. 
People love engaging with such content and like to complete them. So unless they are super long, your audience will definitely try to reach the end of your questions and answer them all.
By creating some fun and informative quizzes for your audience, you can create a massive lead-generation strategy for your business. When people participate in such competitions, they also like to know how accurate their answers are. 
So send them the results in their inboxes. Ask them to submit their email addresses where you can send out the results. Your participants will be more than happy to do it.
3. Giveaways
Giveaways can be a very successful type of content you can create for your social media audience. They encourage people to visit your website and browse through your catalog. Some of these visitors can even convert into a customer.
People love freebies and gifts. So when you run a giveaway and let your audience know about it, they will be more than excited to participate in it. 
The trick in making this strategy work is to announce a great prize for the winner. This type of content works best if you're looking for ways to increase your email list or boost your social media followers. 
Just let your audience know that they need to enter their email addresses or follow your social media profile to participate in the giveaway. Most people will readily do it with the hope of winning the prize. So your email list automatically increases and your followers will also rise. 
At the end of the giveaway, choose a winner and announce the name publicly on all your social channels.
4. Live Videos
The next amazing way of engaging your audience on social media is to go live on Instagram or Facebook. But for this one to work well, you first need to grow a strong following. When you have a good fan base, it becomes easier to get good results from your live videos. 
But sometimes, even with a strong fan base, you just don't know what to show your audience when you go live. There's actually a lot you can do in your live videos. For example, you can encourage your audience to ask any question and then just go ahead and start answering them one by one. 
Other ways of engaging them through live videos are by giving them a sneak peek of your office, introducing them to the team, announcing a product launch or a sale, showing them an event that you have organized, etc. 
Basically, it can be anything that you think can engage them. Just remember that whatever you show your audience helps them learn something or simply entertains them. 
Live streams are so successful in boosting engagement because they are extremely distraction-free. This also increases their likelihood of converting your viewers.
Over to You
Social media has increasingly helped businesses achieve their goals and boost their conversions. But as mentioned before, this is possible only when you have a proper strategy for your social media campaigns. 
And posting interactive content on your social profiles is one of the most effective strategies you should definitely try out. People no longer like static content. They want something that's more interesting and fun to engage with. 
Rather than reading a long blog post, they would prefer looking at an infographic or a short 35-second video. So use it as an opportunity to grab your audience's attention and convert them to loyal customers. 
When you create content that your audience loves, you increase your chances of having a more engaged and loyal user base. 
Also, users love sharing their information with companies that create informative and engaging content for their users. So by creating high-quality interactive content, you can easily generate qualified leads for your business.