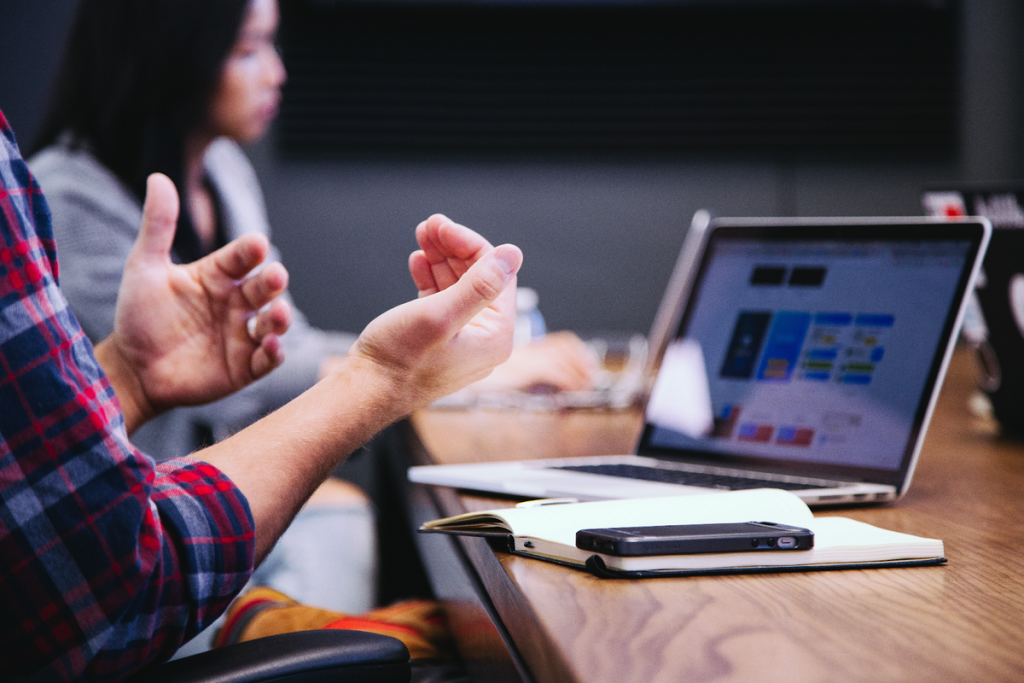 As a business owner, marketer, or manager, your time means everything to you. 
From running a team to planning growth goals to tracking sales metrics, you have your work cut out for you. 
That's why it's essential to have a system in place to manage the most important relationships you're responsible for as a leader at your company: Your clients. 
Enter: Customer Relationship Management (or CRM) software.
CRM software is no longer an advanced tool reserved for tech gurus and software nerds alike — it's a must for any brand serious about making the most of their customer relationships.
Are you ready to discover how CRM software can help your team thrive? 
In today's article, we're revealing five of the top benefits of using CRM Software. 
Let's begin.
Design efficient workflows and processes 
Our favorite benefit about using CRM software is the ability to integrate it with workflow software to create efficient processes.
CRM software helps businesses manage and analyze customer interactions and data to improve relationships and drive growth. 
One key benefit is the ability to streamline and automate processes with this data through workflow software. This software allows you to define and execute specific task sequences. Doing so can help you save time and effort on otherwise redundant tasks, improve efficiency and productivity, and standardize processes. 
Here are some examples of workflows you can create using CRM software and its integrations:
Deal management workflows 

Lead and contact generation workflows

Sales process automation workflows

Customer support ticket assignment automation workflows

Customer support and feedback workflows

Lead qualification and scoring workflows (check out

HubSpot lead scoring software

!)

Customer lifecycle management and

CRM marketing

workflows

Sales and meeting follow-up workflows
Get granular with industry-specific CRMs 
Nothing makes your day simpler than having a customer relationship management tool designed to help you run your business.
That's why we can't say enough about industry-specific CRMs. 
CRMs built for specific use-cases are created with care — oftentimes the tool creator started as a frustrated business owner or marketer just like you. After trial-and-error and lots of experience in the industry, these tool creators came up with niche software designed to make your life (and admittedly theirs) easier.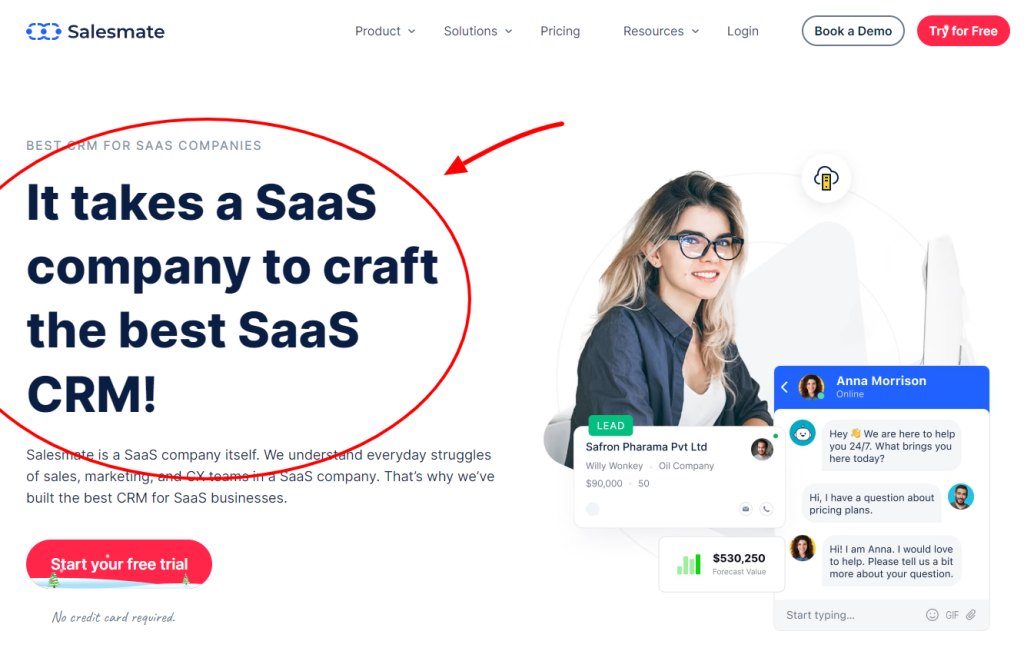 So, if you're in the real estate industry, get your hands on a Real Estate CRM. If you're in the healthcare industry, locate a winning Healthcare CRM. 
(And if you're looking for CRM tool reviews before officially investing in one, we've got you covered at CompareCamp!)
Whatever niche you're in, look to others who've gone before you and paved the way — you won't regret it!
Launch campaigns informed by customer insights 
If you're looking to improve data collection and management for your website and site visitors, a CRM platform and a CMS platform (go headless!) can also work together. 
Then, you can use your CRM software in conjunction with your headless CMS platform to launch marketing campaigns informed by these customer insights. Combining these tools is one of the most efficient and effective ways to create highly targeted marketing campaigns. 
For instance, if the customer insights in your CRM platform reveal that Google is your strongest lead generation channel, then you'll know you'll need to heavily optimize your marketing for search. 
In this case, you can use your headless CMS to create landing pages for Google ads, optimize your on-page SEO, and post consistent, optimized blog content.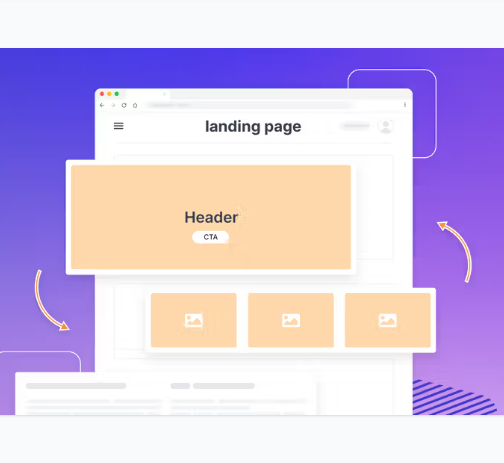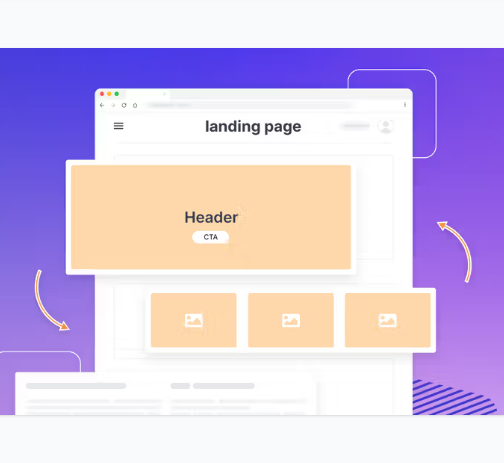 Give your outreach strategy a leg up
Whether it's cold calling, sending an email follow-up to a warm lead, or using SMS marketing to remind prospects about an upcoming promo, CRM software pairs perfectly with your company's outreach strategy.
Having a CRM software database with basic information about your prospects is important to building and maintaining a relationship with them. If you collect phone numbers and email addresses, you can integrate your CRM data with your outreach strategy to streamline your efforts and track progress. 
Some CRM tools will let you make phone calls, send texts, and automate email campaigns directly from the software, too. If this interests you, be sure to look into sales CRM software. 
Automate sales reporting 
And speaking of sales CRM software … 
If you manage a team of sales reps and/or have extensive sales goals and corresponding activities, you'll love the automated reports you can set up to receive from your sales CRM software. 
Here's a list of some of the reports you can automate using a sales CRM tool:
Goal progress reports

Profitability reports

Sales activity reports

Sales conversion reports

Lead source analysis reports

Campaign performance reports

Pipeline analysis reports
At the end of the day, sales CRM tools help you manage your customer interactions and first-party data throughout the customer lifecycle. It can help your sales teams keep track of customer interactions, manage customer information, and improve customer relationships, which can ultimately lead to increased sales and customer satisfaction.
Wrap up 
When time is your greatest asset, you need the best tools available on the market to help you make the most of it.
And that's why CRM software is crucial. 
Whether you're a business owner, marketer, or manager, you can use a CRM tool to:
Design efficient workflows and processes

Get granular with industry-specific CRMs 

Launch campaigns informed by customer insights

Give your outreach strategy a leg up

Automate sales reporting 
From automating cold calling to creating highly targeted campaigns to streamlining customer relationship processes, CRM software comes with a full-host of benefits.
Are you ready to use CRM software to help your business soar?
We hope today's article has inspired you to rethink the way you manage prospecting and sales generation. 
That's it for today, friends. 
To your success!
PS: Don't forget to look through our CRM tool reviews to help you choose the best software for your business!