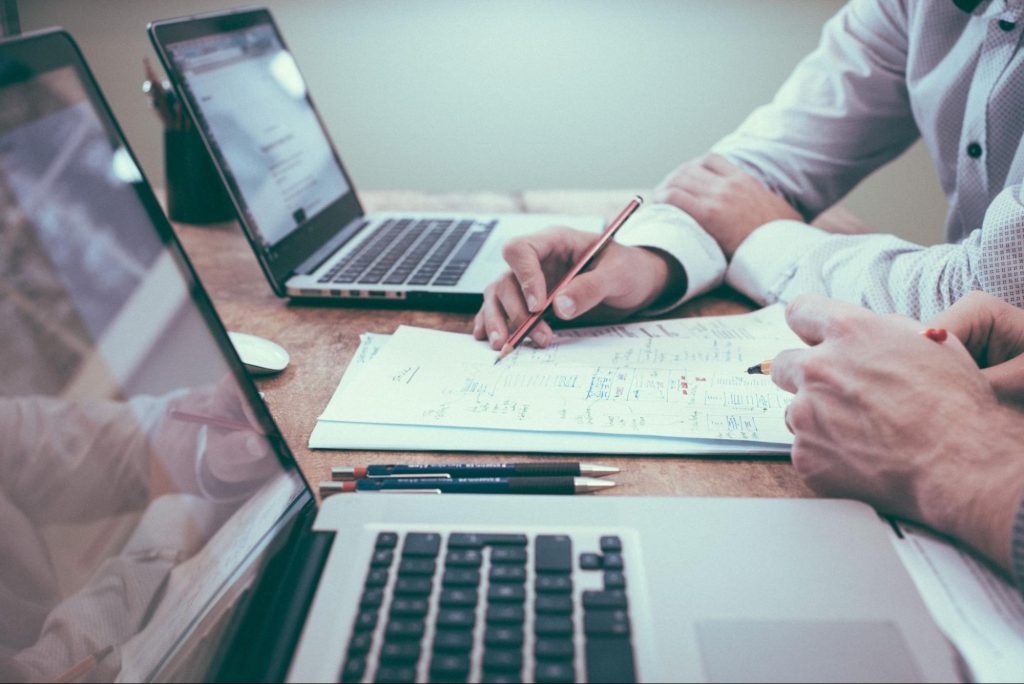 Customer relationship management software (CRM) is getting better every day.
As an integral component in sales, marketing, and operations, CRM won't only become an organizational norm, but it'll also shave off needless hours of mundane, repetitive work. 
With an eye on efficiency and collaboration and a passion for omitting information silos, CRM developers will continue refining this crucial software with the latest cutting-edge technology. 
By remaining aware of how CRM will improve, you can ensure your organization will make the most of its advancements so you can streamline your processes and get closer to your growth goals.
Let's take a closer look at how the future of CRM will unfold and what you can expect in 2023 and beyond.
CRM will become a must-have tool for small and mid-sized businesses, too 
CRM software helps business owners monitor all communications and develop relationships with leads and clients. While large enterprises have been commonly known to use CRMs, both small and mid-sized businesses will begin adopting the software, too. 
Whether you're starting a business, transitioning into a different market, or you've recently hit a new growth level, a CRM is essential to preventing crucial customer data from living across scattered spreadsheets, apps, and databases. 
For instance, let's say you're a Norfolk florist and you're looking to get a better understanding of your customers' buying patterns. 
You have two choices. You can either manually analyze previous purchase orders and customer inquiries. Or, you could use a CRM to track ongoing purchasing behavior, review shopping history, and highlight product favorites for you. 
Not only would a CRM help you provide personalized product recommendations at times your customers are more likely to buy, but it'd also do so quickly and efficiently so you can focus on more important tasks a bot can't do.
And speaking of personalization …
An increase in hyper-personalization 
Rich data will also play an integral role in the future of CRM. 
As the software advances, it'll begin to analyze, extract, and store more robust, and insightful customer data. This is a powerful advantage for companies that are serious about personalizing the customer experience. 
From suggesting the right pickup parts for a customer's 2018 Chevy Silverado 2500 to matching patients with online doctors that'll give them the most aligned care, expect to see data features that can help you hyper-personalize the entire buyer's journey.
Brands will have the insights they need to craft compelling messages that align with their ideal audiences, make personalized recommendations, and suggest enticing offers, predicts Clate Mask, Co-Founder and CEO of Keap (formerly Infusionsoft), a sales and marketing automation software for small businesses. 
Clate also believes this advancement will become a pivotal tool organizations will use to remain competitive. 
"CRM technology may have been one of the first types of sales and marketing technologies on the market, but it's progressed rapidly and richly to meet the needs of customers with high expectations. As the years progress, I expect that companies who most effectively harness and use that data in their CRMs will gain even stronger competitive advantage."
A focus on niche CRM tools 
CRMs will also cater to more niche industries in 2023 and beyond. 
While there'll still be plenty of mainstream software options that'll apply to virtually any industry, there'll be a stronger push for more specialized CRM tools as companies become more eager to refine their processes to become more productive.
That means real estate agents can opt for a real estate CRM solution, project managers can get their hands on a project management CRM, and even pet-friendly property management firms can secure digital pet management CRM software.
The benefits of specialized CRMs include:
Pre-built workflows created with your unique industry in mind

Features and frameworks hyper-personalized to your industry 

A more intuitive interface

Fewer features taking up space and affecting productivity 

Personalized onboarding and support

Access to industry-specific resources, guides, and training
Unified operations 
Information silos have plagued businesses from the start and continue to threaten internal communications and productivity across all industries. 
CRM developers in 2023 and beyond are on a mission to help teams remove information silos and build more unified teams. 
Their strategy? Create a tool accessible to all team members that can act as a single source of truth. 
Given the number of tools and apps organizations these days use to manage their businesses, it's only natural that managers and decision-makers are ready to pare down to the essentials.
Modern teams will be able to reduce their tech stacks and get more out of fewer tools. 
For instance, a single Work OS can manage all customer data, sales activities, and marketing campaigns. There'll be fewer integrations and less of a need to use other apps as CRMs will continue to evolve into a one-stop-shop software solution. 
These tools will also be used across all departments, not just customer success teams. 
AI functionality 
Artificial intelligence (AI) will become even more embedded within CRM software to enhance the sales and marketing process. 
These features will aid, not replace human professionals. 
Customer service and sales representatives will use these features to:
Capture and understand the entire customer lifecycle 

Remove unnecessary manual data entry 

Communicate with customers across multiple channels 

Pull and analyze important customer insights for daily transactions 

Score, organize, and segment leads with predictive lead scoring features
Many CRM solutions will also be integrating with AI chatbot providers to further bridge the communication gap between customers and team members.
AI will also offer reprieve to teams who pour a significant time investment in keeping systems precise and up-to-date.  
With AI, the human workforce will no longer be heavily burdened with refining software solutions. Instead, AI will refine itself with auto-corrections and self-updates. It'll also be able to detect anomalies, irregularities, and duplicates that could compromise CRM data.
Emphasis on Self-Service Options
Today's shoppers want a variety of options to solve their problems outside of having to speak with a customer support rep.
In fact, according to TrustRadius, nearly 100% of buyers like self-service options for part or all of their buyer journey. 
That may mean getting quick access to a product demo video instead of asking a sales rep how a product works or having the option to schedule an online appointment without having to discuss appointment scheduling availability. 
More reliance on automation 
Automation has been a buzzword for several years now, but many CRM tools still only offer basic automation recipe options, such as automated reminders and scheduling.
As more organizations demand varied and wider automation functionality, automation will take on a more sophisticated role, saving teams even more time and resources than ever before. 
Some advanced automation features we can expect to see include:
Personalized response triggers 

In-depth nurture sequences

Highly-personalized segmentation features 

Abandoned cart sequences

Automated retargeting sequences

Automated ad sequences 

Special sales sequences 
Workflows will also become more sophisticated as teams search for better tools that can help them streamline daily, weekly, monthly, and quarterly operations. \
As automation advances, teams will have more freedom to steer away from mundane, repetitive tasks to focus on more important work, such as customer journey mapping, data analysis, and conversion strategies. 
Sales, marketing, and operations alignment 
Aligning sales, marketing, and operations around common goals can finally happen with advanced CRM solutions. 
Not only are modern CRMs more robust and omit the need for countless tools, but they also support team collaboration by encouraging sales, marketing, and operations departments to work in sync strategically and seamlessly.
This cohesive approach can help teams meet their KPIs, support each other to succeed, and pave the way to a more aligned organization.
Wrap up 
The future of CRM is bright.
Not only will modern CRM solutions help organizations become more efficient and productive, but they'll also help teams eliminate information silos and better personalize the customer experience. 
Ready to embrace the future of CRM?
Here's a quick recap of the predictions we covered today:
CRM will become a must-have tool for small and mid-sized businesses, too 

An increase in hyper-personalization

A focus on niche CRM tools

Unified operations 

AI functionality 

Emphasis on Self-Service Options

More reliance on automation 

Sales, marketing, and operations alignment