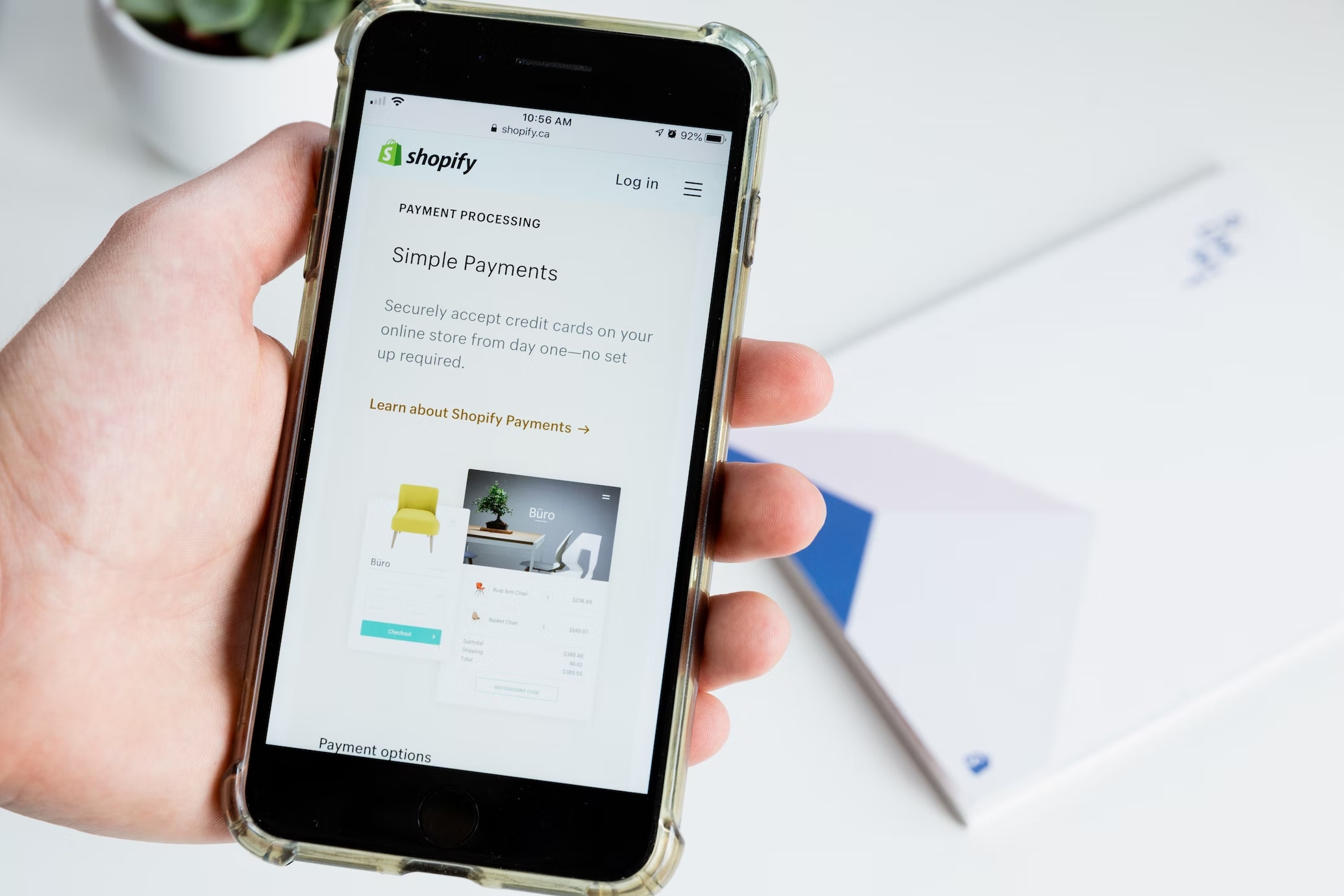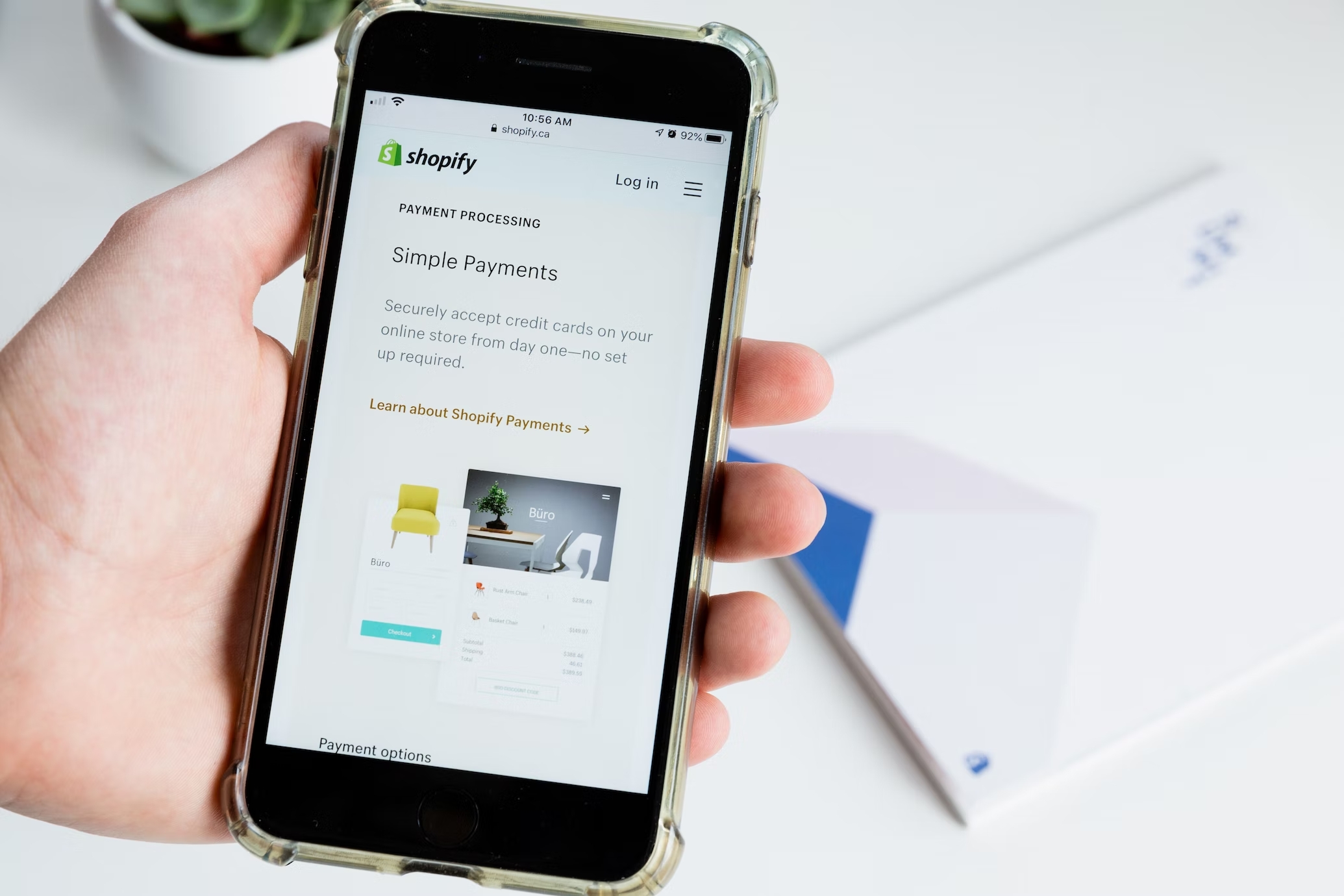 Starting an online business can be overwhelming, especially if you're new to ecommerce. However, it can also be a rewarding experience to becoming your own boss. 
Successful online businesses can also bring in good revenue should you decide to sell the business. 
But before you get started, there are so many different aspects to consider: You need a website, but you also need marketing and maybe even help with accounting and bookkeeping. 
While plenty of products out there claim to make your life easier (and some do), these five tools will save you time and effort as you grow your brand.
Let's dive in. 
1. Set up your website with Shopify
When setting up your store, you can't go wrong with Shopify.
Shopify is the most popular ecommerce technology in the United States. And for a good reason. The easy-to-use platform makes it simple to set up your online store in minutes.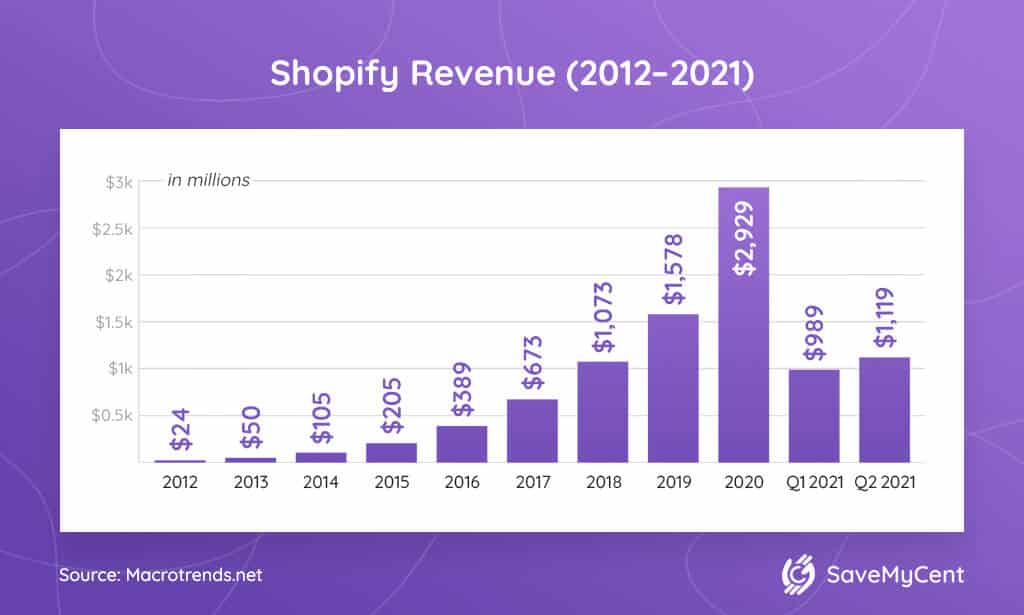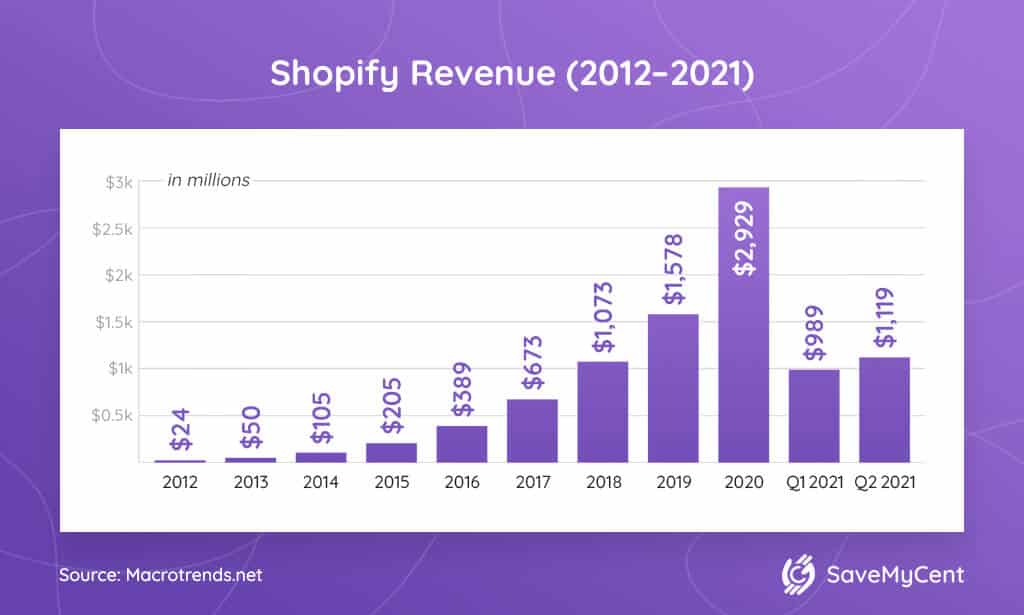 The interface is clean and easy to navigate, making it perfect for beginners just starting an online business.
You can use Shopify's built-in templates or create a custom design from scratch. Having both options is a nice touch.
The custom design feature lets you use any photo editor or online background remover to create images that match your website design and improve customer engagement rates.
On the other hand, if you have no coding experience or graphic design skills but still want to create a beautiful website that reflects your products' brand, then you can use the pre-built themes offered by Shopify.
Shopify also offers built-in features to help you protect your online store from security threats. These features include:
Custom SSL certificates

Two-factor authentication (2FA)

IP address restrictions

Fraud detection and prevention tools
Pro tip: When starting an ecommerce store, you might need to invest in trusted shipping services and warehouse security solutions to avoid unwanted stress in the future. Protect your inventory at all costs.
2. Organize your marketing efforts with Hootsuite
With Hootsuite, you can manage multiple social media accounts from one dashboard and schedule posts at your convenience. The app also notifies you when someone mentions your brand or tags it in a post.
The best part about Hootsuite is its analytics feature: it tracks impressions, clicks, retweets, and more across all of your social channels — so you can see what's working in your modern marketing strategy and what isn't as quickly as possible.
When choosing your go-to-market strategy, leverage Hootsuite analytics to focus on engaging with the proper channels to successfully promote your product or service. Of course, the appropriate channel depends on your industry.
For instance, video and streaming platforms are your bread and butter if you are in the gaming industry. Youtube, TikTok, Discord, and Twitch are very popular amongst gamers and can help you showcase new releases, share offers on trending games like Elden Ring, or provide access to evergreen downloadable content such as the Fortnite Batman glider, just to name a few examples.
Hootsuite will help keep you on track with the appropriate social channels and how to optimize content for the best results.
3. Build your email list with MailChimp
Building an email list can be an asset for you in the future. Once you have an email list, you can send email campaigns, like targeted emails to newsletters, which helps build relationships with your customers and spread the word about upcoming sales or new products.
MailChimp is an excellent tool for getting people on your mailing list and keeping them there. Here's how it works:
Sign up for MailChimp (it takes just seconds and is free)

Create email campaigns that go out at different intervals throughout the month or year (welcome email, sales email, new product newsletter, Black Friday, and holiday sales)

Send out emails based on whatever schedule makes sense for your business

Set up custom templates for sending emails

Track which emails are opened to learn what kind of content interests people most

Use MailChimp's A/B testing feature to send two different versions of the same email campaign and see which one gets more clicks
Email marketing is a great way to stay in touch with customers, send out updates and promotions, and build relationships with people who may become long-term customers.
4. Get paid faster with Stripe
When you are selling products or services online, you need a way for customers to pay you. And you don't want them to have to go through a long process just to make a purchase. A long or complicated online checkout process is one of the top reasons shoppers abandon their shopping carts.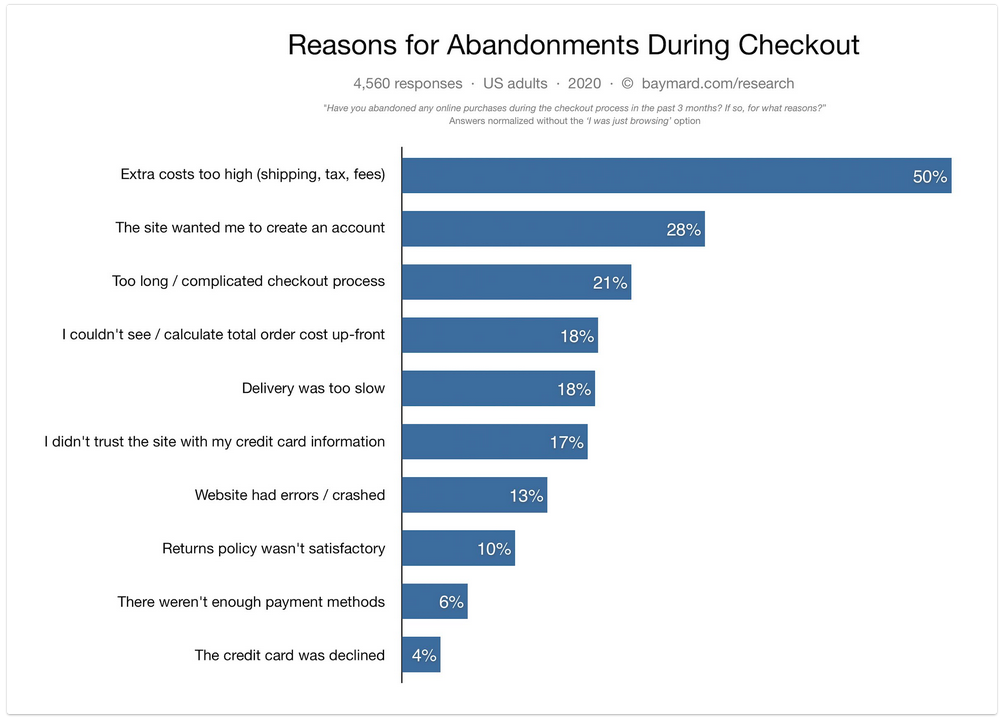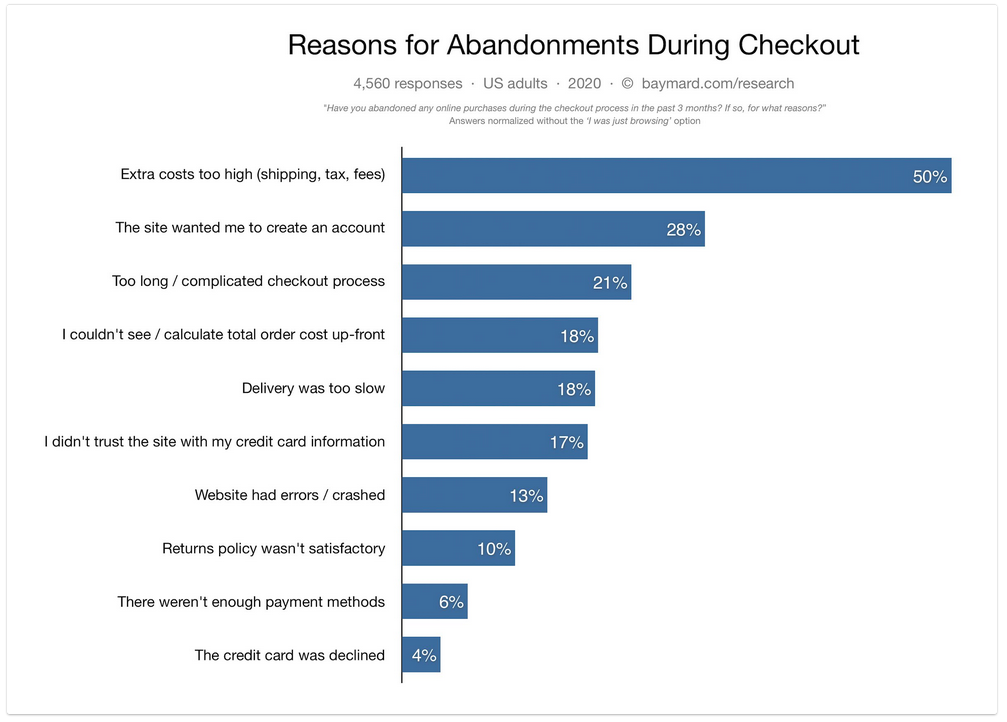 Stripe makes it easy for you to accept all kinds of payments, including credit cards, debit cards, digital wallets, and buy now, pay later options. There's no additional fee on either side and no extra steps for your customers. Plus, Stripe automatically processes every transaction. There's no need for manual input or handling fees.
Accepting popular payment options helps you reach a wider audience and makes it easier for customers to pay on their terms. With this tool, you can efficiently process payments from your Shopify store.
Stripe is a more affordable payment processing service than most merchant accounts — and it's straightforward to set up and use. Once you have an account with Stripe, you simply enter basic information about your business into their dashboard and create an online payment button for your Shopify store. Then all of the information from customers who make purchases from that button goes to Stripe for approval and processing.
Stripe automatically detects international addresses, so you don't have to worry about getting charged higher fees than average just because someone lives overseas. And if they do live outside of the United States? No problem. Stripe has you covered with support for more than 200 currencies worldwide.
And if that wasn't enough: Stripe also has an API that lets you integrate all kinds of nifty features into your site without having any coding experience.
5. Track sales with QuickBooks Online
As a small business owner, there's a good chance you're juggling many different things. You might be trying to manage your inventory, keep track of your sales and expenses, and make sure that all of your taxes are filed on time. It can be hard to focus on everything at once, especially if you don't have the right tools.
That's where QuickBooks Online comes into play. It's one of the best accounting software for your business because it helps you manage all of these things in one place (and even includes a visually appealing dashboard).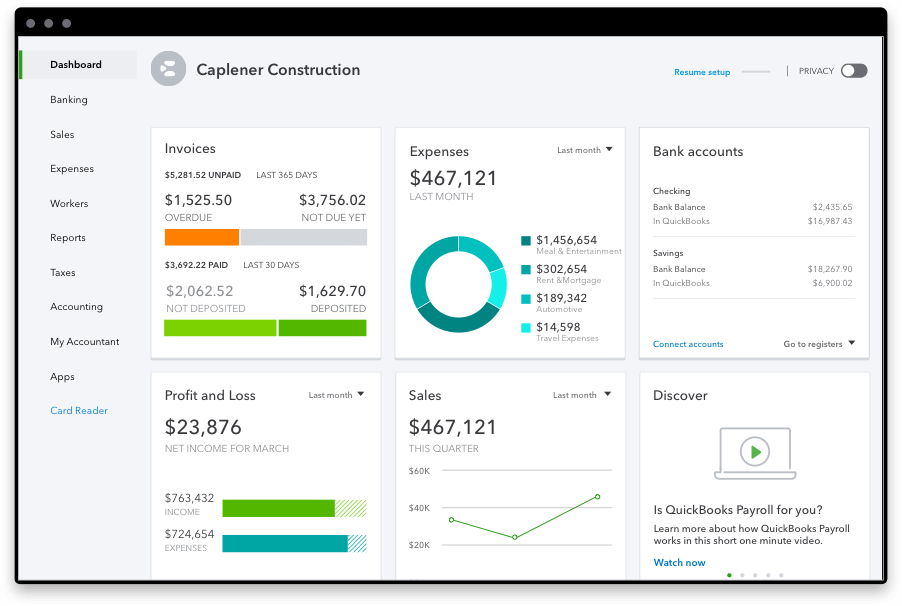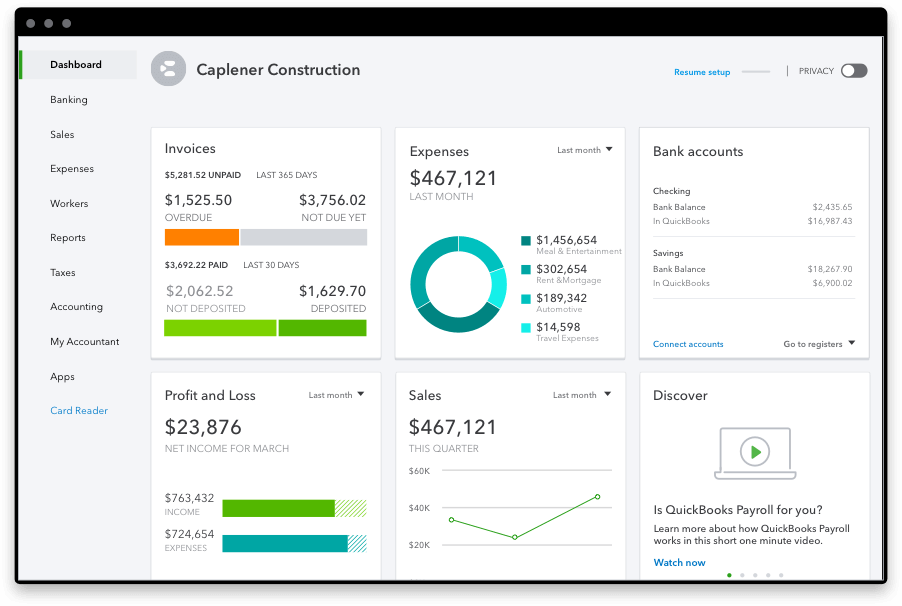 The best part is that the QuickBooks Online Essentials plan is only $22/mo for up to three users. If you have more than three people working for your company, there are additional fees based on the number of employees (but it's still very reasonably priced).
You can use QuickBooks Online for:
Tracking sales and sales tax

Tracking income and expenses

Sending invoices and accepting payments

Sending estimates

Managing bills and payments

Reviewing detailed profit and loss reporting
QuickBooks Online is an affordable and intuitive way to help you manage your finances, get paid, and even maximize your tax deductions. You'll see all of your money and where it's going.
This cloud-based accounting software is the perfect way to track all your financial data in one place. You can set up invoices and track payments through the app without going back and forth between different programs.
Also, QuickBooks Online has small business features that other accounting software doesn't have, like multi-user access. This means everyone on your team can have access when they need it.
Wrapping up
These five tools make it easy to start an online business. They're all affordable, and they save you time. Talk about a win-win.
And if you don't have any budget for these tools right now, don't worry. You can always start with free alternatives such as WordPress for your CMS and Google Sheets for tracking sales.
Just remember that there'll be some trade-offs regarding cost or convenience when using free tools over paid ones — but ultimately, it depends on what works best for your business needs.
The best thing about starting an online business is that you only need a few essential tools to get started.
For ecommerce, Shopify has an intuitive interface and is easy to set up.

To manage social media on a large scale, Hootsuite is the way to go.

MailChimp is a no-brainer for building your email lists and sending monthly newsletters.

Stripe makes payment processing a cinch.

Watch your sales grow with QuickBooks Online.
Time is of the essence. Start building your online business today.