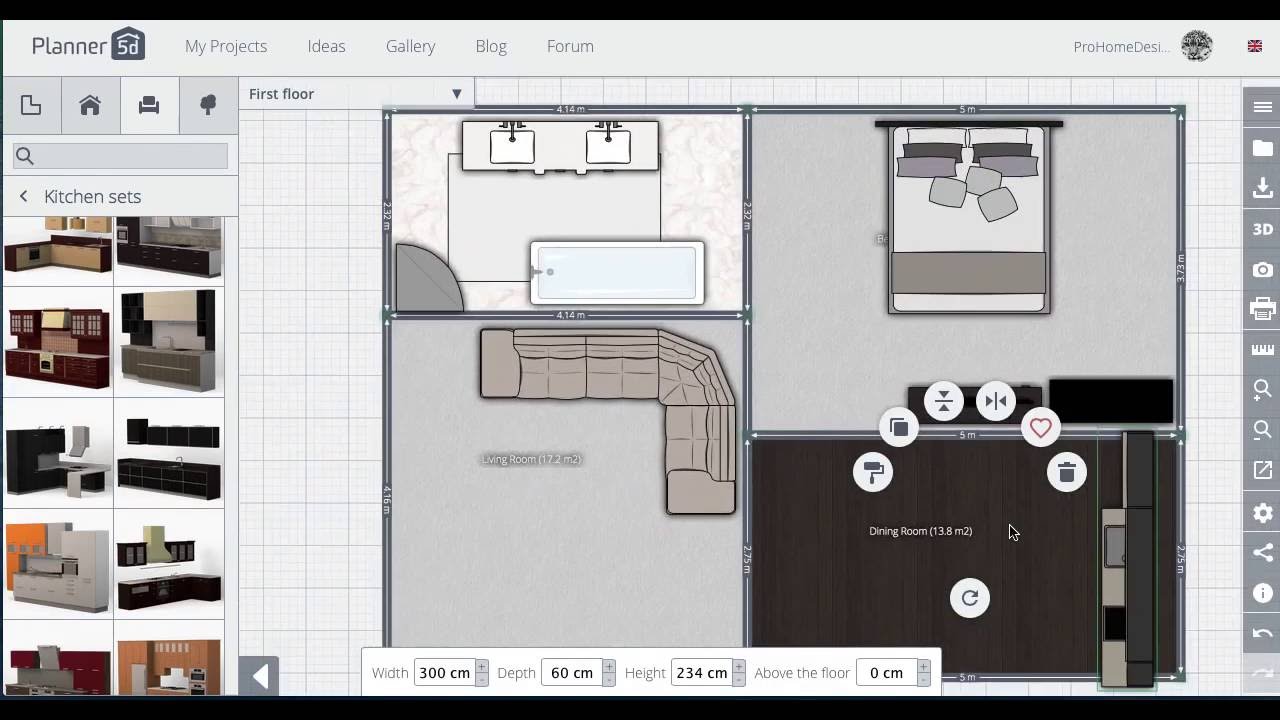 The main benefits of Planner 5D are its general usability, stable functionalities, and mobile support.  Here are the details:
Designers, whether novices or professionals, can benefit a lot from Planner 5D. One of its main benefits is that there is no steep learning curve to using this architectural software. The design process is effortless and intuitive, with Planner 5D maximizing the potential of virtual reality technology. Designers can also use the software wherever and whenever, as it can run on iOS, OS X, and Android devices.
Photorealistic projects are easy to do with Planner 5D, as it only takes a single click to create them. Professional 3D visualizations can be created even with special 3D modeling skills, and these snapshots are also rendered directly on the Planner 5D server. Thus, users won't need to download any additional software.
Amateur designers will also have a wellspring of interior design ideas at their fingertips when they start using Planner 5D. The software has over 20 categories of design masterpieces and one-off creations gathered in one place. Designers will also enjoy using Planner 5D's Augmented Reality (AR) Ruler tool, which uses the iPhone or iPad camera to turn the floor a user is standing on into an interactive floor plan. It establishes horizontal planes such as tables and floors in the room by analyzing the scenes captured by the camera.