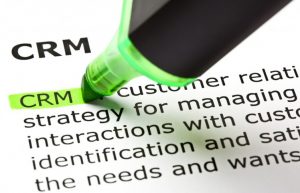 Donald is the sales director of a retail chain that sells computers and accessories. He is thinking about using a top rate CRM software application to boost his firm's sales and marketing activities. Donald is looking for information about the good qualities of a CRM software program and the benefits of using it, so that he can recommend to his board to purchase one for the company.
To help Donald, and others who are looking for details about CRM software, we provide an overview of the good qualities you should for look while considering a suitable CRM tool for your business needs. This can help you learn about the strengths of various CRM programs and identify the best ones.
Top Qualities of a Good CRM Software System
The software should be able to collect and analyze customer data. This will help you design your marketing campaigns according to customers' preferences and spending habits. Learning about your customers' choices and lifestyles will enable you to give them exactly what they need.
Contact management should collect information about interactions with a customer including presentations, emails, and calls. Multiple users should be able to access the data. The contact management feature should be able to import your contact list and mesh with your other applications like Gmail, Microsoft Outlook, etc.
The vendor should be able to offer top notch customer support 24/7 with a phone helpline and live chat. They must respond promptly to your support tickets and solve your queries in no time.
The software should be easy to understand and use for your company employees. This will help them learn and use the new technology quickly and easily. Ask potential vendors to give your employees a demo so that you can judge its merits and select a user-friendly system.
Your employees should be able to access the data on the go from their mobile devices. This is an important feature of any good CRM software. Your employees can work from home if required which would boost the company's productivity.
A top CRM software tool is capable of creating and running marketing campaigns from conceptualization to analysis. It offers in-depth analytics features to help you measure performance. You should also be able to integrate the social media data of customers to target leads and learn about their preferences.