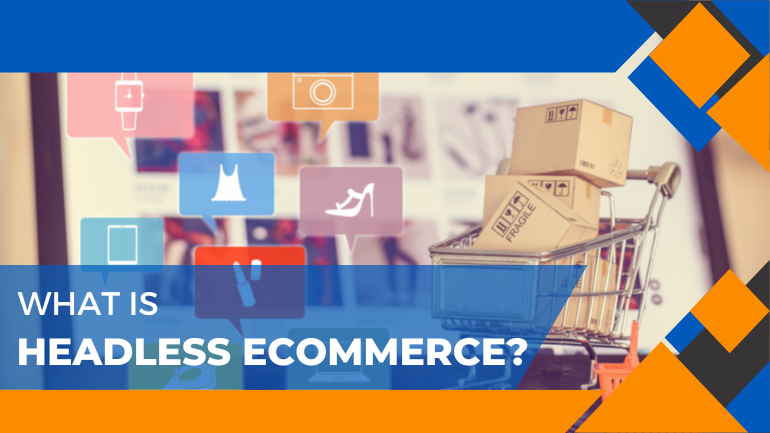 As more and more people move to shop online, the need for efficient eCommerce platforms becomes increasingly important. Many merchants are starting to adopt headless eCommerce architectures in order to provide a better experience for their customers. 
But what is a headless eCommerce platform, and is it really the future of eCommerce? In this blog post, we'll take a closer look at headless eCommerce and explore its advantages and disadvantages. So read on to learn more!
What is headless eCommerce?
The infrastructure known as "headless commerce" is one in which the frontend layers are separated from the eCommerce backend functions. Simply put, to make the eCommerce platform "headless," the headless commerce approach will split the storefront layer from the platform itself.
The headless technique provides you an incomparable level of flexibility to design a distinctive and personalized consumer experience on the front end by allowing two separate layers to operate independently and communicate through APIs. All of the eCommerce backend functionality is still present and functional in the meantime.
Why choose a headless eCommerce platform
Following are some main headless eCommerce benefits that will persuade you to adopt a headless eCommerce platform.
Customizability
You have limitless customization options to construct your online store because a headless eCommerce platform separates the frontend and backend into two distinct layers. You can choose an eCommerce platform that efficiently handles all business-related functions while integrating your preferred frontend solution, such as a CMS, CRM, or customized solution.
It is simple for you to fully design your business site thanks to the ability to mix the best frontend and backend layer solutions, which is difficult to do with a conventional eCommerce platform.
Scalability
Every owner of an online store fantasizes about becoming successful. By choosing a headless eCommerce platform, you may modify your frontend without having to replatform the backend when your current commerce function hits its limits. This will protect your brand in the future.
There is no need to start from scratch when using platforms powered by APIs. As your site expands, it is entirely possible to swap out the outdated features and add new ones.
Personalized commerce experience
In the tough eCommerce competition, gaining clients' hearts requires personalized commerce.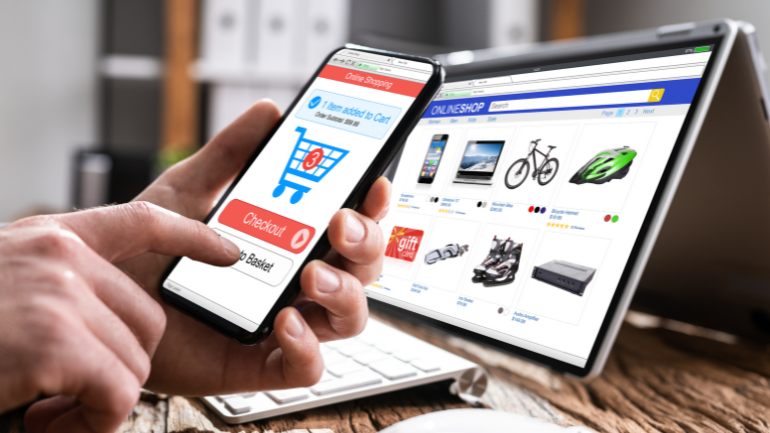 The headless strategy enables you to give your visitors a seamless, dynamic, and tailored purchasing experience. Due to the flexibility of the frontend, you have complete control over storefront design and content management while still getting the quick loading times and flawless performance from the selected commerce backend.
Go truly omnichannel
The headless method enables you to provide a smooth buying experience regardless of how clients contact your organization, which makes omnichannel and headless commerce the ideal combination.
Any device connected via the Internet of Things (IoT), such as a smart watch or voice-activated buying, can have its content optimized by a headless CMS. Customers may enjoy your business on their preferred shopping channels with no disturbance to their experience.
Seamless integrations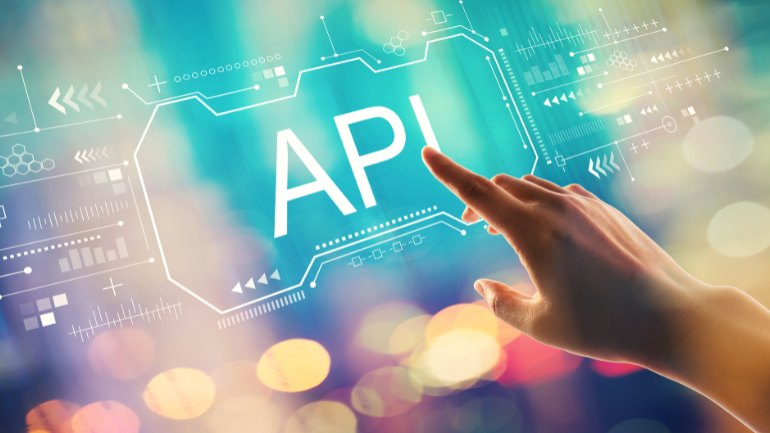 Do you want to upgrade the functionalities in your current eCommerce store? API-focused eCommerce platforms offer countless chances for integration so you may provide a completely new buying experience.
Best headless eCommerce platforms
Here are some suggestions for the best headless eCommerce software that you must consider.
Adobe Commerce (formerly Magento Commerce)
Adobe Commerce is a great headless eCommerce platform that enables you to deliver seamless customer experiences across all channels and devices in addition to offering comprehensive commerce functionality for B2B-level businesses thanks to its potent APIs.
Pros:
Total freedom to use any technology to create any unique front-end experience.

For a smooth customer experience, the same APIs and services are used across all touchpoints, independent of technology.

Without being confined or updating the backend, innovate or upgrade new touchpoints.

Separation between front-end and back-end development: Front-end code changes are deployed separately from back-end changes.

Unlimited potential for integration with different third-party

CMS

or frontend platforms
Shopify Plus
Shopify Plus is a complete, affordable package for medium-sized and big businesses that includes advanced commerce features, limitless functionality, and integrated eCommerce automation tools.
The headless solution from Shopify promises to provide you unlimited creative power so you can create new selling opportunities anywhere and manage it all from one place.
Pros:
High-speed performance, omnichannel selling, automated business operations, scalability, etc. are all features of the Shopify Plus-powered backend.

For designing quick, interesting storefronts for the web, mobile, and gaming industries, there is GraphQL Storefront API.

Any screen can be converted into a digital storefront, including wearables, smartphone apps, smart mirrors, and web pages.
BigCommerce Enterprise
BigCommerce headless promises to assist you in developing unrivaled consumer experiences that are supported by the most cutting-edge headless integration and the BigCommerce back-end. 
This software enables you to launch more quickly and customize more easily without the hassle of drawn-out development thanks to its extensive selection of headless solutions that are ready to use, including front-end frameworks, content management systems, and digital experience platforms.
Pros:
Advanced API architecture to provide customized services for challenging front-end needs.

Create and manage several storefronts for headless storefronts from a single dashboard.

Incredibly quick web performance.

Numerous headless integration options, including frontend frameworks, CMS, DXP, ORM, and others.
CommerceTools
One of the top eCommerce platforms in the world with a focus on headless commerce is commercetools. Commercetools assists you in designing and modifying the commerce solution to adapt experiences to the precise demands of your business and consumers. This support is based on the new MACH philosophy (Microservice-based, API-first, Cloud-native, and Headless).
Pros:
Strong eCommerce capabilities and functionality, including machine learning, order management, unified cart management, and catalog management.

Ready-made building blocks for commerce that you can use to design your own backend system.

A user-friendly corporate interface to manage all sales channels.

All features and functions are accessible through open APIs under an API-first strategy.
Elastic Path
Elastic Path is one of the greatest open-source software suites for enterprise-sized businesses. With a complete, ready-to-launch solution, this headless eCommerce platform seeks to eliminate all the complexities associated with turning headless. This best-of-both-worlds platform for your shop combines the robust capabilities of a traditional eCommerce platform with the agility of a headless architecture.
Pros:
Suited to omnichannel interactions.

PWA, AR experiences, Facebook chatbots, and Alexa skill references were among the front-end technologies used.

High degree of customizability.

Integrate easily with the current frontend systems, including POS, CRM, and ERP.
Salesforce Commerce Cloud
Salesforce has created a headless technique that places your customers at the heart of your whole business activity with the goal of eliminating the complicated infrastructure and high hosting costs. The API-focused strategy enables you to create amazing frontend user interfaces while maintaining flexibility with all the Salesforce-powered backend features.
Pros:
PWA package available for building mobile-first storefronts.

Storefronts are simple to adapt using toolkits and templates for commerce developers.

Web application firewall, security monitoring, and headless content delivery network are all included.

Manage tens of thousands of stores and millions of SKUs from a single backend.
What Should You Think About Before Making the Switch to Headless Commerce?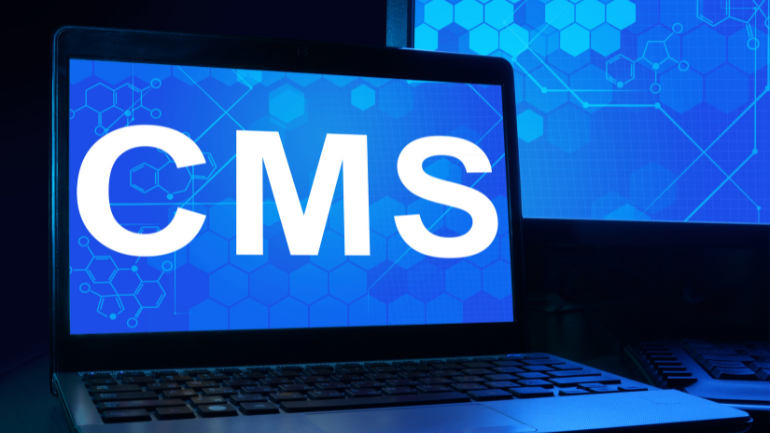 You should take into account the following factors while switching to a headless content management system (CMS).
Evaluate Whether You're Keeping Your Commerce Platform
You can change out extra components if you switch to a headless system. When utilized in conjunction with your current headless front-end choice, ensure that your current commerce platform provides the services you require at a reasonable price.
Make certain that the eCommerce platform of your choosing utilizes an open API to maintain all of the capabilities that you require.
Make an action plan for changes following the switch
When you switch to a headless structure, you should upgrade it as soon as you can to start receiving a large return on your investment.
Meet with your team to create any additions or adjustments you want to make before transitioning. You can perform any testing procedures swiftly and efficiently if you stay ahead of changes.
Take into account outsourcing your migration
You'll probably require a programmer, developer, and UX expert that offers a professional shopping cart migration tool to translate your overall site goals and vision into a practical solution when you switch to a headless commerce system.
These experts are well worth the initial expense and may aid in the expansion of your company based on its visual appeal and usability, both of which are essential elements for organic ranking in Google's SEO techniques.
Additionally, you'll obtain a sleeker final product, which will immediately boost your authority and presence in the field you work in.
To conclude
While it is still unclear whether or not headless eCommerce will be the future of eCommerce, there are a few platforms that seem to be leading the charge. If you are looking for a platform that offers the flexibility and scalability of headless eCommerce, take a look at these options; and as always, if you have any questions, feel free to reach out to us for help. Thank you for reading!