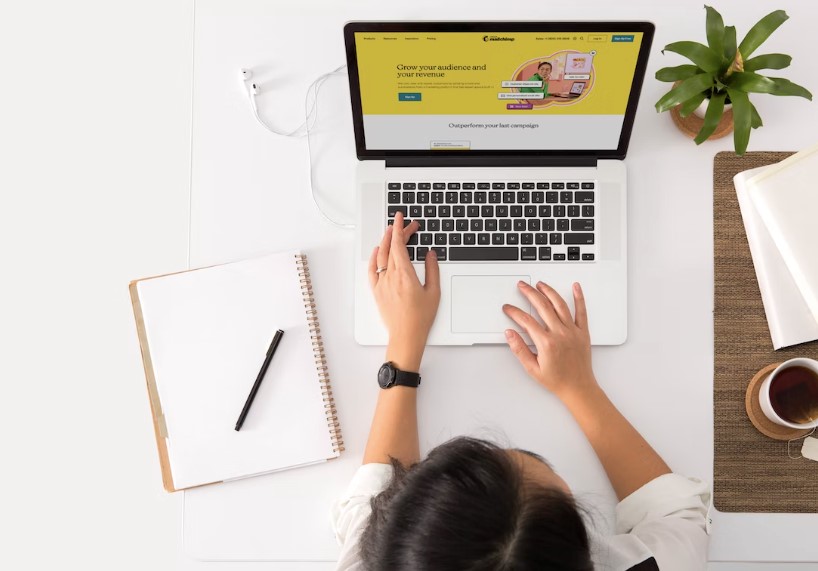 Businesses use email marketing to reach and connect with their target audience, but what about SEO?
Numbers show that email marketing and SEO are two of the most effective marketing channels. According to a study by Get Response and Search Insights, 18% of marketers rated email marketing effectiveness as 'excellent'; 11% of them gave the same score to SEO.
These stats put these two channels ahead of social PPC, display advertising and content marketing in terms of efficiency. Combining emails with SEO strategies can improve your site's ranking and get your business to the first page of Google.
Keep reading and learn how to integrate search engine and email marketing to boost organic traffic and grow your company in 2022 and beyond.
Does SEO work in emails?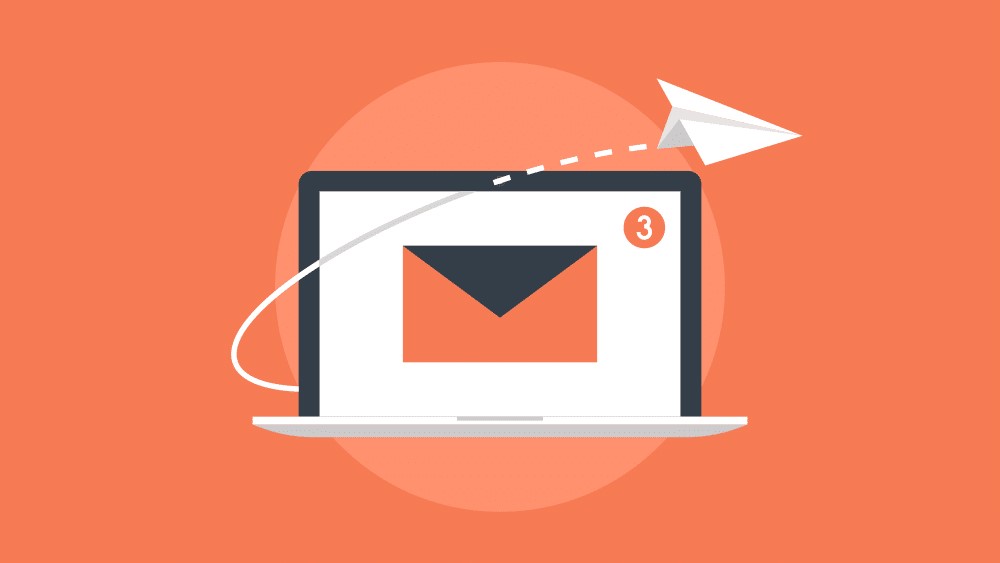 Absolutely. SEO and email marketing are more interconnected than most marketers and business owners think.
If you want to drive more traffic to your site, you can build a White Label SEO strategy; if you want to increase conversions, you may launch an email marketing campaign. Why not combine both processes to maximize your results?
These are some of the ways email marketing can help you with SEO and vice versa:
Gain relevant website traffic:

a well-written email will lead more customers to your website. Find your clients' interests and send them attractive content that will guide them to your site.

Improve your site stats:

if you improve your click-through and bounce rate, your site will have a better SEO score. Create an eye-catching email to drive readers to your site and hold their attention.

Build a better social media presence:

remember to add social media links in your emails to your Facebook or Instagram account. People will be tempted to share your content on their profiles and

promote your brand online

.

Transform your emails into web content:

translate an email into a blog post. You can hook your readers with a short message in their inboxes and then expand the content in your corporate blog. Blogs are proven to be valuable tools to increase search engine visibility.
Pro tip: use Google scraping services for tracking keywords positions and analyzing other information from search engines. Benefit from this data to write better emails and engage your audience.
How is SEO used in email marketing?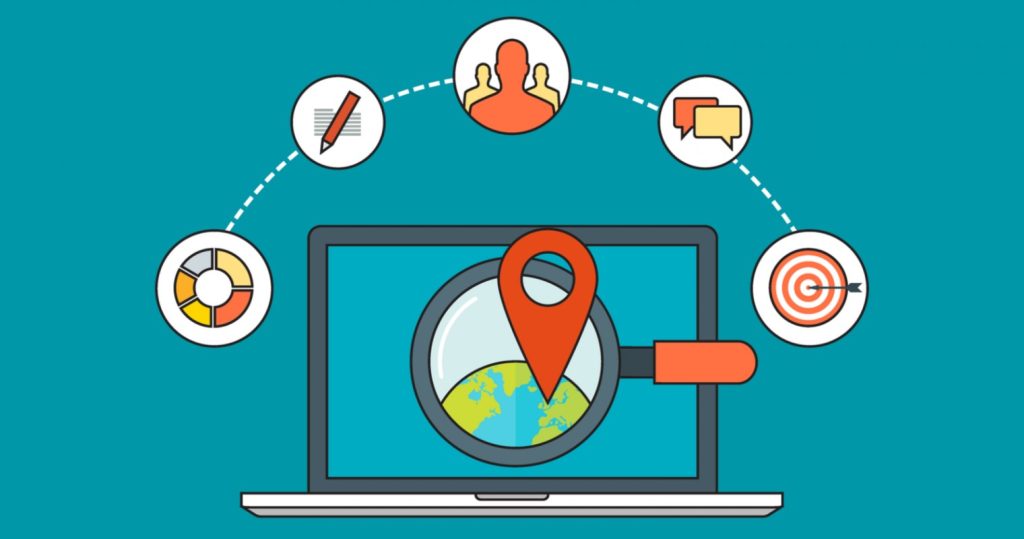 To integrate search engine and email marketing into your business you must visualize them as one big traffic generator tool.
With the power of SEO, your site can get the recognition it deserves. It all comes to targeting the right keywords, creating valuable content and improving user experience. 

Thanks to email marketing, your customers will know firsthand about updates around the business, new product offerings and discounts. An effective email can also turn prospects into buyers.
There are different methods you can use to merge SEO and email marketing, but these are the 4 key points you should focus on:
Personalization:

make your customers feel valued. Loyal clients will stick to your brand if you care for them and if you make an effort to interact with them. Build emails tailored to your subscriber needs and see how your click-through rate will improve with time. Ultimately, your brand will become more popular and your ranking in search engines will increase.

Keywords:

use your best-performing SEO keywords in your emails. This practice is helpful in testing what concepts or phrases resonate with your audience. Write these keywords in the subject line, the introduction and other sections in your mail. If the strategy works, people will think about your brand first when purchasing a product or service online. They'll immediately associate your company with the term they're typing on the search engine bar.

PPC:

pay-per-click (PPC) marketing is an advertising model businesses use to generate leads and increase online sales. Email marketing and PPC are the perfect duo. Together, they can improve your return on investment (ROI) from your marketing efforts. Use PPC to increase email click-through rate (CTR) and to build your email list.

Email digests:

send a summary of your business's most recent updates in a condensed email instead of sending them one at a time. Your subscribers will appreciate it. They'll receive fewer notifications in their inboxes and they'll have more time to read and focus on important news about your products and services.
SEO & email marketing in numbers
To understand better the relevance of SEO & email marketing in 2022 it's crucial to check out some stats:
These numbers show the impact a well-executed SEO and email marketing strategy can have on your online business. Although some voices say otherwise, SEO and email marketing are not dead. They are more alive than ever!
4 ways to integrate search engine and email marketing
Personalize your content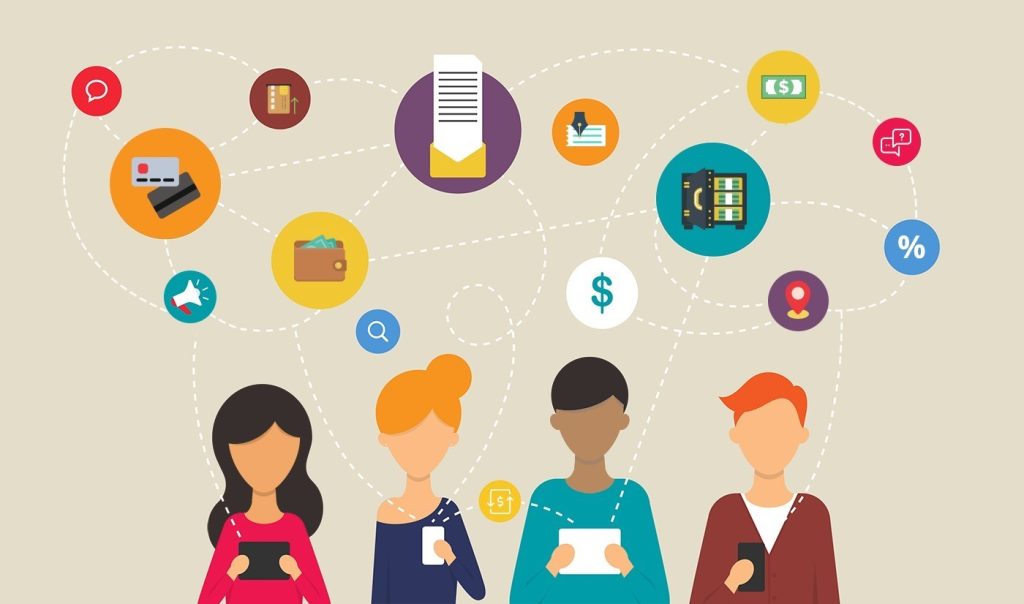 Personalization is a must. Customers like to feel special and want you to love them as much as they love your brand.
Some companies have perfectioned the art of showing appreciation to clients. Spotify is an excellent example of it.
Spotify users get an email at the end of the year where they can review their listening habits. Spotify Wrapped has gone viral and it's one of the most popular marketing campaigns the music streaming service has ever launched.
This type of communication is not only personal but also shareable. People tend to share their song stats on social media, pushing other friends to do the same: everyone wants to know what others are listening to discover new artists and trends.
The results? In 2020, the campaign helped Spotify to increase the mobile app downloads by 21% only during the first week of December. The brand reached millions of prospective customers organically and eventually converted them into clients.
It's not easy to emulate Spotify's formula, but you can make customers happy and create an effective SEO and email marketing strategy with these tips:
Make it memorable:

be original. Get your readers' attention from the subject line down to the email signature. Write short paragraphs and don't hesitate to add multimedia elements. Images and videos can help to empower your sales email and convince people to go to your site and do a purchase.

Use segmentation:

customers will unsubscribe from your mailing list if you're not sending them relevant content. To avoid this situation, create a segment of contacts by choosing specific criteria. Rank and divide your clients by buying patterns, eCommerce activity or contact details.

Add a powerful CTA:

an outstanding CTA tells the reader what to do next. To take customers to your site you need to persuade them with just two or three words. Use command verbs, be specific and make sure the CTA copy is aligned with the landing page objective.
To make email marketing profitable for your business, choose the best online tools for marketers that are running the campaigns. Tools will help marketers focus on strategy and automate any manual or tiresome tasks. Various tools might be used at different stages of marketing. 
Use keywords to build your email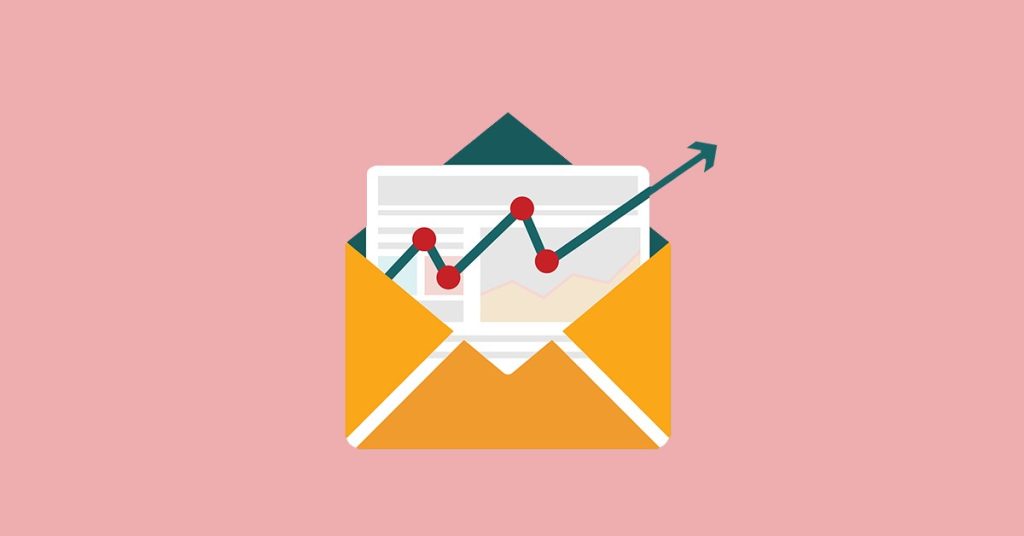 Keywords aren't only used to rank higher in search engines or to create successful PPC campaigns. They also play an important role in email marketing strategies.
These keywords can be split into two large groups:
Persuasive keywords:

phrases and expressions like 'cheap', 'offer', 'last chance' or 'best value' invites the reader to open the email. These words trigger emotion and create a sense of urgency.

SEO-focused keywords:

these can be the same keywords you're currently using to position your website in Google Search. If you own a basketball store and your best-performing search terms are 'basketball equipment' and 'new basketball shoes', incorporate these keywords into your emails.
When and where to use persuasive and SEO-focused keywords? It all depends on the email purpose and the type of audience you want to target.
As a rule, you should add persuasive keywords in the subject line. This is the first thing the recipient reads, so it's essential to establish the tone of your message and summarize the content of your message in this field.
SEO-focused keywords are mostly used in the email body. Fill the introduction and the central part of the email with keywords that relate to your business and your audience. Conduct A/B testing to see how certain expressions perform better than others and track your results. Discover new keywords when building email campaigns and add them to your on-page SEO strategy.
To get better suggestions, find keyphrases with the same keyword research tools you use for SEO and PPC.
Plan a PPC campaign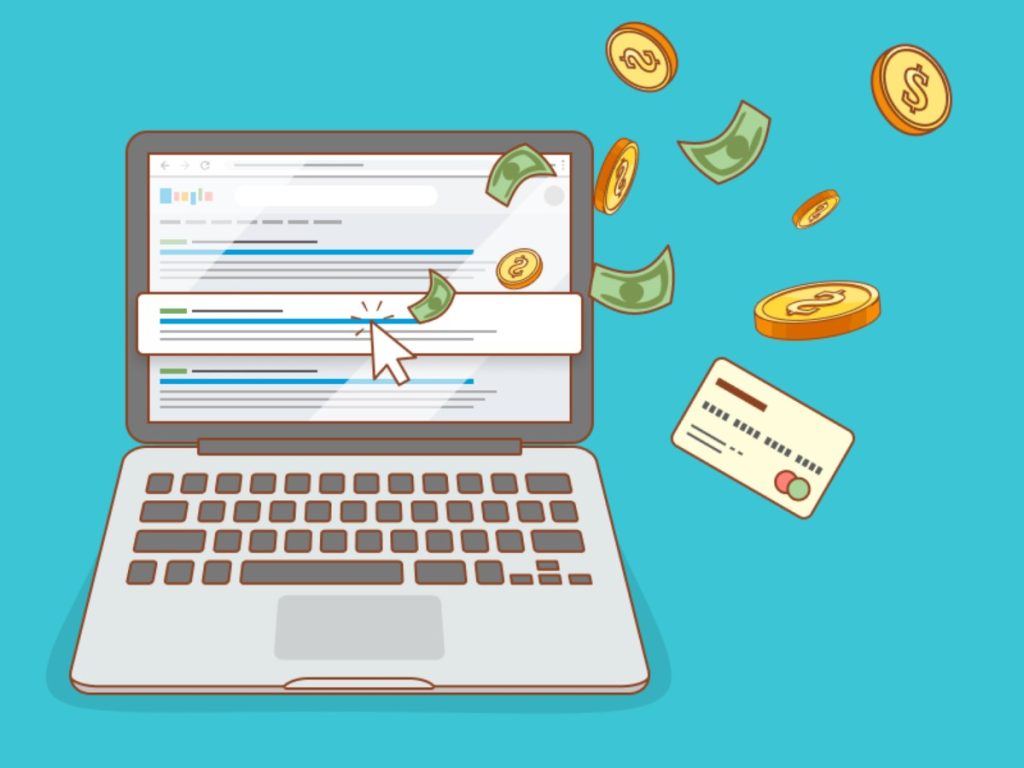 There are multiple benefits you can get from combining email marketing and PPC. These two channels work so well together that most marketers don't hesitate when declaring they're a perfect match.
How can you leverage email marketing with PPC? Consider following these recommendations:
Build and grow your email list:

thanks to PPC you can create a high-quality contact list. Do you own an eCommerce store? Add a contact form as part of the purchase process and retarget customers in the future. You can also offer a special discount on your PPC ads landing page and ask users to sign up with their email accounts.

Run PPC remarketing campaigns:

a remarketing campaign turns one-time shoppers into repeat customers. Once a web visitor clicks on your site and buys a product, a cookie will track their online journey. This way, you'll be able to target them for your future PPC remarketing campaigns with display ad banners or social media ads. It's an alternative to sending dozens of emails to your subscriber's inboxes.
These cross-channel strategies can bring outstanding results to your business. Marketers recommend using them with caution, as they may become overwhelming to your audience and the outcome of your action plan can turn negative.
Create email digests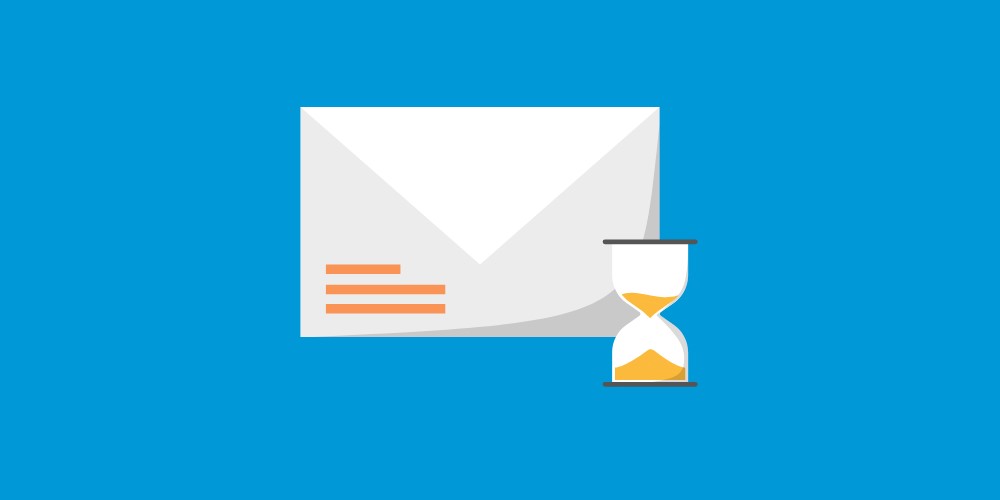 Tired of getting daily email updates from your favorite online stores? You're not alone.
Your customers are also tired of receiving the same promotional email over and over again. It's time to turn things around with email digests.
An email digest is an email that summarizes all your brand activity during a set period. If you're planning to release three new products in the following weeks, inform your users with a single email.
This email should highlight product releases, updates and other relevant content like guides or blog posts.
Grow, the educational platform from the fintech company Acorns, has refined this practice to perfection.
The company sends an email periodically to its subscribers with their latest blog entries. Users can have an overall look at the newest and most popular content to keep learning about investing.
The final result? Significant growth in website traffic via email marketing and happy customers receiving less intrusive business communications.
Final thoughts
SEO and email marketing are the main channels to drive quality traffic to your site and connect with prospective customers. Together, they can turn your website into a converting machine.
To leverage search engine and email marketing, make sure to follow these steps:
Create personalized emails and unique experiences for your customers

Use keywords and SEO techniques to write better emails

Build a PPC campaign and couple it with your email marketing strategy

Send email digests to bring quality traffic to your site
Feel free to implement these strategies on your business site and start acquiring new customers today!