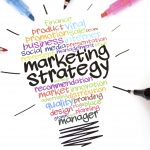 According to a report from Gartner, the SaaS market will breach the $33-billion mark this year. Considering that the market was worth $20 billion a couple of years back, it is clear that the SaaS industry is experiencing a huge boom. In fact, a Compass study revealed that the SaaS market is growing thrice as fast as the software industry. If you are a B2B vendor, then you most likely already know you have a potential to grab a huge slice of the SaaS pie. That being said, it also means that competition will be getting stiffer. The good news is that you don't need to reinvent new strategies from scratch; all you need to do is make sure you implement the best practices of B2B marketing to ensure that your software enjoys success in both near and immediate future.
1. Engage top B2B review sites
According to a report by Google, 70% of American consumers read product reviews before buying a product. It is clear that third-party review websites greatly influence a buyer's decision. The reason for this is the fact that most consumers don't want to waste time visiting each and every of vendors' websites to compare and contrast products. Most of them will choose to go to one of the popular B2B review sites where they can easily and quickly compare competing products side by side.
If you don't want to fall behind your competitors you should definitely add your product to all popular B2B review directories. This can have a significant impact on your lead generation capabilities. If you're not present in a directory there's a high chance a potential customer won't even realize your product exists. For example, at FinancesOnline, one of the most popular B2B review sites, users usually compare the produts they're interested in side by side, pick the one that offers the best features, pricing and customer support and they click a free trial button to try out the service. If you're not included in that comparison, users won't bother to look for more info on other sites and will simply choose your competitor.
What is more, sites like FinanceOnline will usually offer some form of marketing for SaaS vendors. For example, FinancesOnline can offer you premium placement on their site ensuring your product is the first thing a user notices on the page. They can also highlight your product as a suggested alternative on pages of your competitors and prepare a more detailed review of your product. The possibilities of outsmarting your rivals in that race are really wide. If you want to learn more about the marketing offer of FinancesOnline you can ask them a question here.
2. Great customer service is crucial
There is a good reason why Kissmetrics markets its product as the "only one SaaS sales strategy you really need." That's because they offer great customer service to their clients. While other software vendors parade their products' premium features, many customers would rather go for the software with the unparalleled, high quality customer service. A survey by Zendesk revealed that 62% of B2B customers invested in software and systems that provided them with good customer service.
The trick to providing excellent customer support is quite easy: place your customers' welfare above everything else. Thus, it should be essential that you invests in training your employees on how to deliver top class support to your customers.
Here are some ideas on you you can improve your customer support:

Provide immediate response to customer problems
Be polite and avoid confrontations when discussing problems
Show empathy for your customers' situation
Pay close attention to what customers say
Know your product well so you can quickly offer useful advice
3. Address key needs of your customers
Before you start selling your product, it should be obvious that your service should offer something your customers would want, need, or prefereably both. For example, SalesForce (a cloud-based CRM) and QuickBooks (cloud-based accounting app) blazed the way in their respective niches partly because they offered features their target market really needed to improve their operations. However, even those who came in late managed to offer unique features that provide more value to users. One of these is Trello, a company that came in late to the project management landscape, but once they did, they burst into the picture with a more extensive set of tools and functionalities, highlighted by movable boards – a novel innovation  at the time of the software's launch – to help users organize stuff. With a unique approach to organization, Trello nabs many customers who are unsatisfied and unhappy working with folders of previous project management systems.
4. Provide free, accessible, and visible content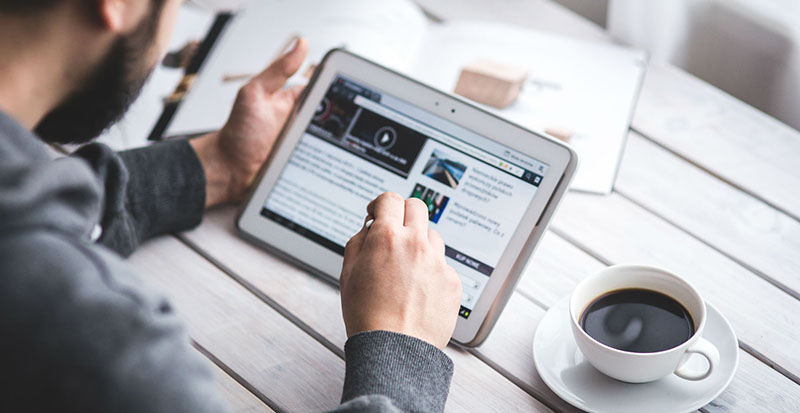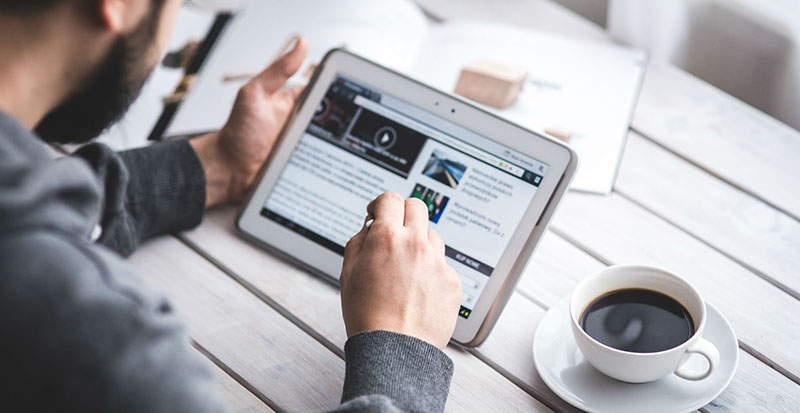 Content marketing remained a popular and effective digital marketing trend last year, as was revealed by a by Smart Insights report. Analysts have observed that huge numbers of B2B buyers base their choice of software on educational, informative, and reliable content. This means you need to create and effectively disseminate content about your product and that the content you create must be useful and replete with information, advice and tips. Content also leads to customer engagement, whether through your official website, social media, and other viable channels.
An article by CrazyEgg suggests that distributing high quality content about your product or service improves conversion rates significantly. Don't limit yourself to publishing only on your blog or official webiste. Potential buyers of your product will most likely perceive such content as biased. Instead, consider guest posting for independent websites that are known to attract people who might already be interested in your product. The best candidate here are popular B2B review platforms like FinancesOnline, so you may want to prepare some quality content about your industry and ask them to publish your post. Don't just write about your product, but rather about the general problems people face and mention how your service can solve these. The content itself can take form of articles, ebooks, webinars, podcasts… try experimenting with a variety of formats. Below you can find a list of suggestions for topics that your customers will most likely look for in a product-related content:
Significant concerns about your product category (e.g. help desk software)

News and events related to the profession of your clients

Teasers to promote feature launch

Related events to your customers' industry or your product category

Recent government policies

Recent developments
5. Upsell and cross-sell
Can you honestly say that enough clients have purchased the entire business suite you are offering? Chances are only a fraction of them did. According to B2B marketing company Vendemore, less than 10% of B2B clients opt to invest in a whole software package. In fact, a whole lot of them never made the move after taking the free trial option.
If that is the case, then you need to get in touch with them and do some upsell and cross-sell. Sometimes, it is not viable to revisit your customers and peddle your software packages. What you can do, however, is to offer your products via direct email marketing campaign with the intention of attracting clients to the highest priced bundle that addresses their business needs. But remember to keep this process gradual.
6. Strengthen the user trust level on your website
Most people tend to consider a website's credibility before making a purchase. Same thing is true for SaaS websites. Thus, it is essential that you improve your website's trust level in order to generate new leads. This is crucial especially for growing companies and vendors who are not quite popular in their niche market yet. Your website should be trustworthy once customers check in. In fact, your website must meet four standards of trustworthiness in order to build on user trust:
Legitimacy of your enterprise
Meeting stringent professional standards
Engaging design and content
Empathy with customers
In their recent study Econsultancy reported that trust marks from authorities are one of the most effective ways of building credibility. For broad-based enterprises, trust seals such as Norton and BBB are quite useful. However, SaaS vendors can actually benefit for trust marks specific to their industry.


It's always a good idea to mention the awards won by your software or include a verified quality seal next to your free trial button (research shows it can boost your conversion by even 14%). You may also consider displaying some recent industry awards on your site (and on other review sites as well) to boost the trust level even further. Nothing builds confidence in a product like an award showing that you've been distinguished for excellent features of high-quality customer support. If you want to get some extra awards for your product you can try to apply for a detailed review at one of the B2B review sites. They frequently prepare detailed analysis of popular products, and can distinguish you with an award for great performance. For example, if you'd like to suggest your software for an award at FinancesOnline you can request an evaluation here.
7. Know who or what your ideal customer is
According to Seth Godin, organizations lamenting how small their niche market is might not be seeing the whole picture. Instead of complaining, these companies should be offering more value to maximize their niche's potential. But many companies fail to do this. Why? Because they don't have a clear picture of who their ideal customer is. Not being able to identify their target consumers means companies don't know what their target clients need. Lincoln Murphy from SixteenVentures suggests that to determine who your ideal customer is, you should sort them out and identify the people who see value in your product. You can narrow them down by asking the following questions:
What is his or her profession?

What is his or her position in the company?

What are the problems that he or she faces to accomplish his or her work?

What does he or she is likely to often talk about at work?
That being said, it is also beneficial if you create a more realistic picture of your customers by going through raw data. Determine characteristics and consumer behavior by analyzing information from your CRM data, feedback, social mentions, user reviews, queries, and survey results.
8. Maximize paid advertising
Try not to limit paid advertising to promotional campaigns for your product. Instead, use it to launch content campaigns to generate new leads. People today are looking for engagement and hard sells easily turn them away. With content as your main advertising tool, the probability of attracting new leads is much higher. For example, consider clients who have not yet purchased your software, but are interested in the contents of your ebook about project management.
SEM (search engine marketing) remains to be the most effective type of paid advertising, according to a report by the Content Marketing Institute. In SEM, you have to bid for keywords so that your ads are displayed in search results. Keywords with high value tend to be pricier. In B2B marketing, focusing on long-tail keywords produce the best results. They may be longer, but they are more specific phrases that B2B prospects are more likely to type in once they begin their search.
So instead of bidding for a broad keyword like "CRM", go for "CRM for growing business". This practice narrows down the target and leaves you with a very specific audience. The good news is that there are many free keyword search tools you can use like Google Keyword Planner, Competitor Source Code, and Ubersuggest.
You should also consider launching lead generation campaigns on the most popular B2B review directories. You will get much higher conversion rates from such sites, because they already attract an ideal user profile – people who are already looking for information about your software. If you make sure your product is visible on such sites and looks better than your competitors you can get a really efficient conversion rate. If you want more information on lead genaration possibilities available for your product you can request a demo here.
9. Create and project authority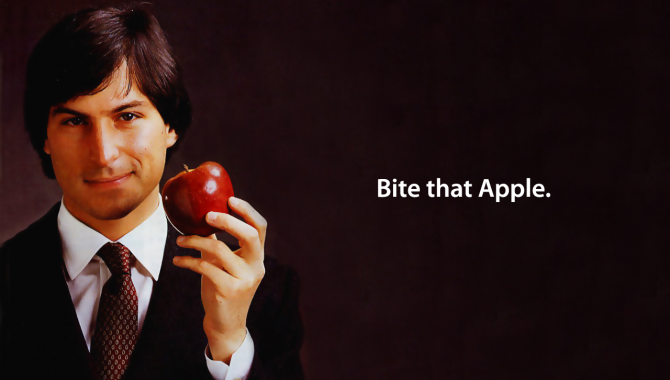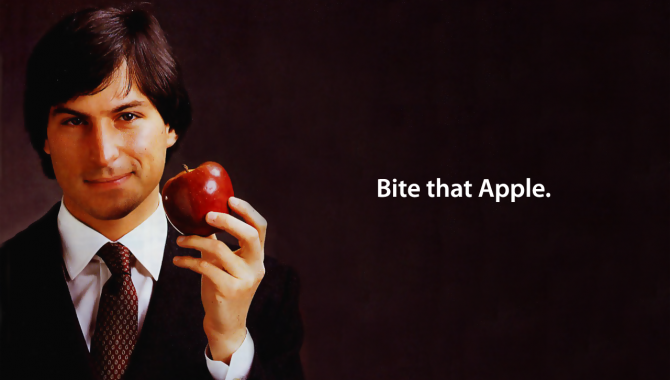 A recent Forbes article stated that marketers are now prioritizing thought leadership and have included influencers as part of their marketing strategy. Your product sales can soar through the charts riding on original content, research, and opinion from people that are seen as experts and reliable figures. Here are some ideas on how you can improve your thought leadership position:
Readers will be basing their purchase decisions on your opinion as an expert

It will improve the user trust levels of your products

It will help you stand out from your competitors

You'll enjoy exposure and mileage as your opinion gets published, talked about, and liked across social media channels
10. Invest in a global team
The Gartner report mentioned at the beginning of this article covers the whole world. Thus, it is only logical that you need to form an international team so you can tap into this huge, high value market. While the US and Western Europe tops the shareholders with market values of $9.1 billion and $3.2 billion in 2012, respectively, the Asia-Pacific region is surging through the ranks, registering a $934.1 million growth in the same year. Countries like China, India, Indonesia, the Philippines, and Thailand are becoming hot beds of growth-intensive emerging markets.
While setting up local offices to closely monitor overseas markets may be ideal, overhead expenses are going to be huge. For example, Zendesk addressed this issue by hiring marketers who know the language, familiar with the cultural complexities, and can follow the local news and placed them in their San Francisco headquarters. It turned out to be a rewarding model for Zendesk and it can be implemented in your business as well.