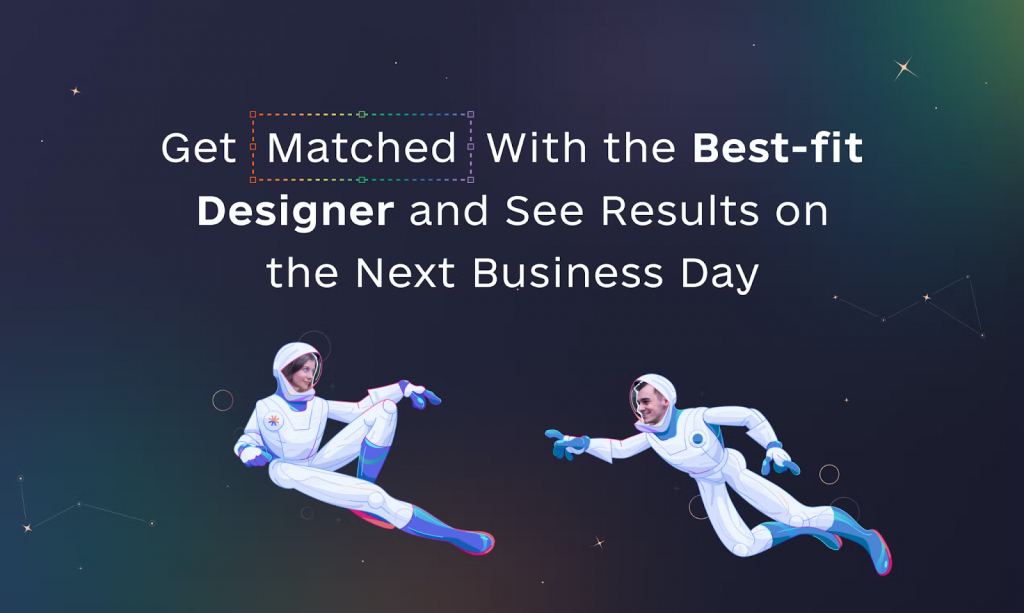 Even if a company is using recruiting trends, hiring a designer isn't just about reviewing resumes and interviewing. It's also a long search, portfolio reviews, and test assignments. But on the market, there is a platform that allows you to quickly and easily find designers who 100% match your desires. In this article, let`s discuss the process of hiring a designer and how to ease it.
What does modern hiring a designer looks like?
Modern companies do not give candidates a test assignment because applicants have designs in their portfolios. If something is missing (for example, they didn't see retouching in their portfolio), they can ask to send them an example. Modern companies understand that the test assignment takes time. If a graphic designer is looking for work and visits 5-7 employers, he gets 5-7 test tasks requiring 5-6 hours of work. It is easier to discuss everything in the first steps of the interview, and if something is needed for the complete picture, ask to send a test task. 
When modern companies are screening candidates at the stage of reviewing resumes, they try to give everybody feedback. They write answers with reasons for rejection and advise applicants on how to develop in the profession. Even if the designer has no leadership skills, they recommend how to gain them.
If a candidate does not have enough designs in the portfolio, they tell him so. According to the designs of some specialists, it is clear that their strengths are not related to graphic design. Modern companies advise them to develop further in the field that interests them. If you're looking for someone to help bring your website goals to life, consider hiring a webflow designer. A good webflow designers will be able to take your ideas and turn them into a beautiful reality.
How to ease the process of hiring the right designer?
3 simple rules allow making hiring a designer process not overwhelming. Let`s discuss them.
Attractively tell about the company
Competently and interestingly describe the job. There are a lot of dull and formal job descriptions that are not interesting for creative people. The graphic designer wants to be involved in something meaningful, so tell him that you are engaged in something important and necessary.
For example, designer Alex was considering various jobs (in fintech, e-com, sports betting, NFTs, and startups). But finally, he decided that sports betting might be proper for him, although initially, the field caused him distrust. Alex was not too definite and decided he could find exciting tasks in any product: the company's flexibility, trust, and a minimum of hierarchy interested him. The result was successful testing, a personal meeting, an offer, and complete satisfaction with the work and the team.
The moral is that an exciting job description can attract professional and creative designers. A non-clichéd job description and the company can help you avoid a clichéd perception of the company (fintech – boring, banks – conservative, sports betting – cloudy, NFT – difficult) and hire a strong graphic designer.
Take Stack's NFT as an example, it's a clear project tied to the startup's unique browser. They tell their story in a way that makes it easy to relate to. This in turn allows them to create excitement around their NFT project.
Don't insist on working in the office
Many companies are used to attract employees with exciting tasks, an atmosphere, good office. People often want to work with those companies themselves. But it doesn't work that way with designers, unfortunately. A fantastic office for a project manager, an analyst, or a developer won't always impress a designer. The graphic designer sees many things: the wrong chairs, tables, light, color, etc. And the company's recent advantage becomes a disadvantage.
Of course, there are companies with a design culture where designers create space for designers, but such examples are not common.
So when hiring a designer on staff, think about how they see your office. Even something as simple as space has a significant impact on the hiring funnel of graphic designers. It's better to hire a remote designer but have him work in a comfortable environment.
Moreover, the option of remote working can be your main advantage in the eyes of the graphic designer.
Offer a project work model
Remote work is one of the employment trends. As practice shows, many top graphic designers refuse to go to the office (even the fanciest one) and only appear on demand.
If you want to hire an incredible designer, it is better to arrange a project work with him. To attract a successful graphic designer with a 9 to 18 format and cookies will be not easy. IT companies support remote work because the modern technologies and specificity of their work allow them to be accessible and do the job from any place globally.
But employers, who crave control, are still very wary of the idea of remote work. So the willingness to work remotely will be a powerful argument for choosing in your favor. After all, you need the result, not contemplation of the back of the graphic designer.
Thus obtaining a strong designer, you get the base. But for support, feel free to hire a middle or even a confident junior designer. If you feel safer, put him in the office and give him less vital work.
It is essential to understand that a junior designer can not be the first member of a design team. Otherwise, you automatically get a person who does not want to grow and develop since he knows there will be no opportunity to learn from older colleagues.
But in general, you should think seriously about the remote team. The trend is inevitable, and the future has already arrived, so ambitious projects need to conform to the spirit of the times rather than adopting the formalism of large offices.
Where to find a graphic designer?
We will not discuss obvious ways to find designers like freelance platforms, LinkedIn, and recruiting agencies. We will discuss more specific and more effective ways to find great designers.
By acquaintance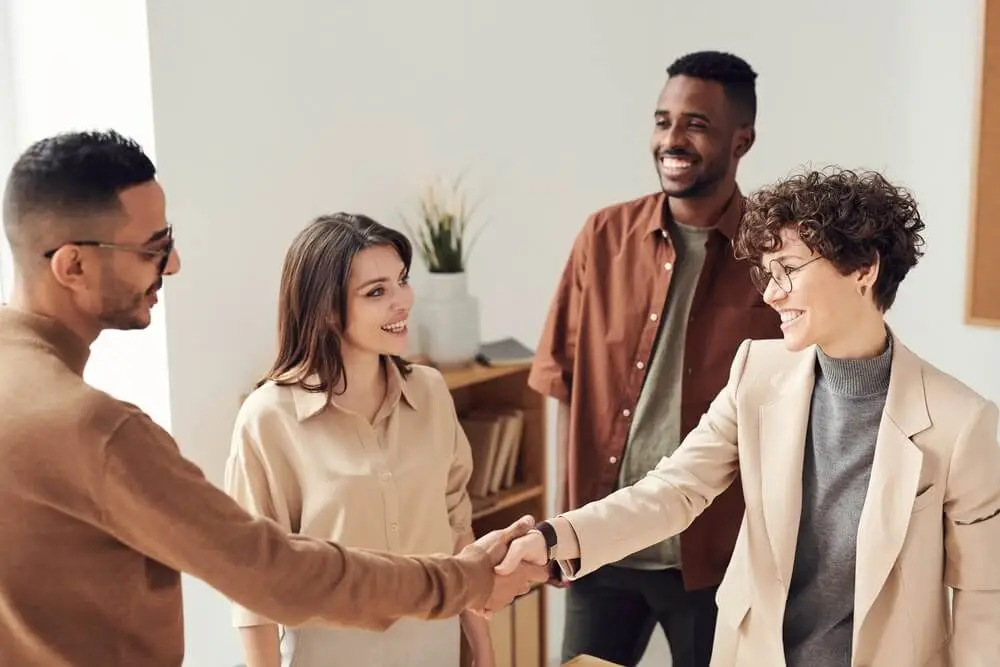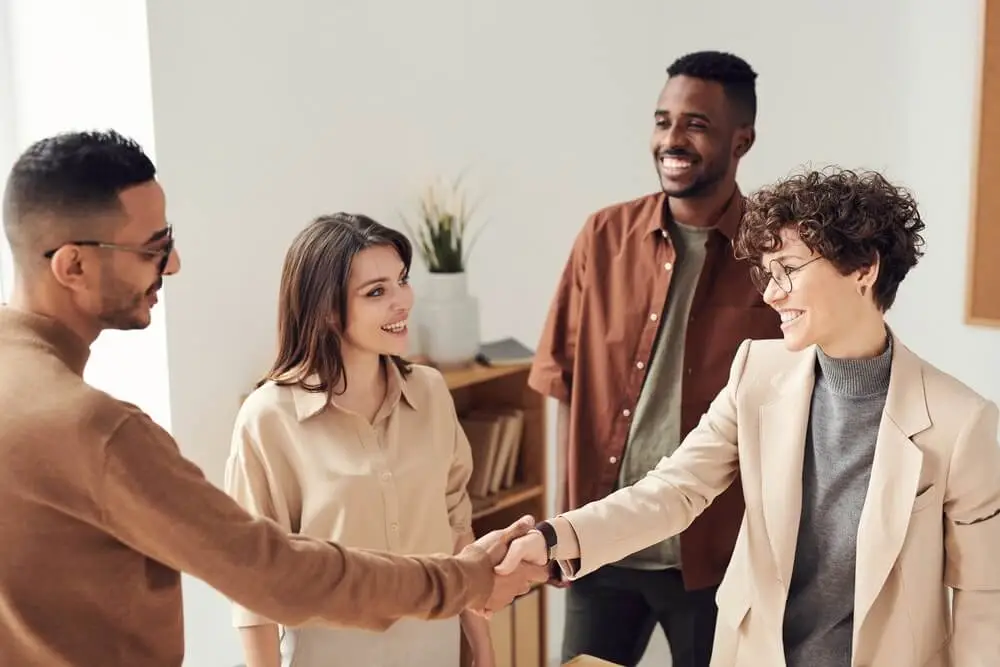 If a person works in the industry, sooner or later, he begins to develop contacts. Usually, a person you find through acquaintances is better than a dozen people on the Internet. There are a lot of good graphic designers who don't have a public portfolio, but they work for big companies and close complex visual design problems. Professional designers are not looking for work, so they are little public.
Platforms for design portfolios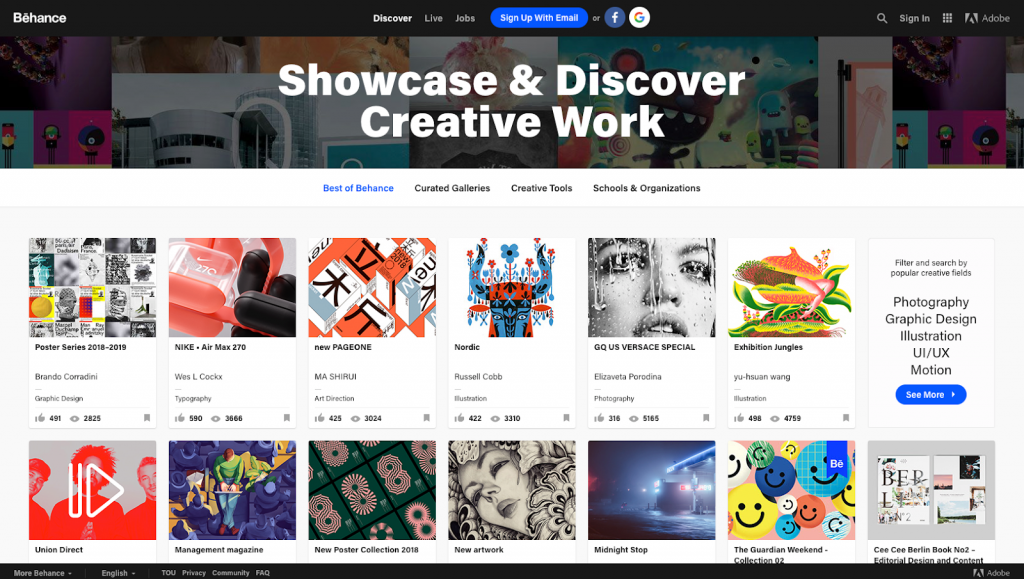 You can look at Behance and Dribbble, but the downside of these platforms is that it's hard to assess a person's thinking through them. It is good when there is a description of the task in addition to beautiful pictures. It helps not only to understand the level of graphic design but also the approach to solving the problem. The designs on these websites are the primary filter, after which you need to talk to a person and understand his thinking.
Awesomic.io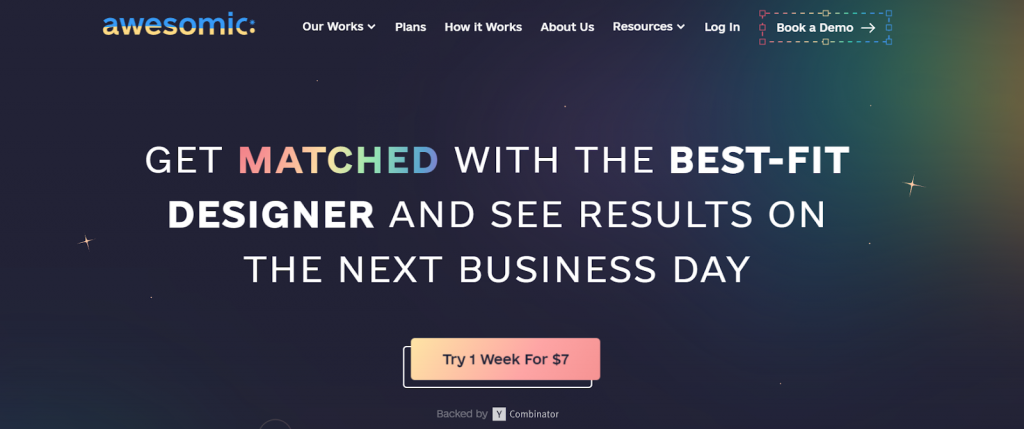 Awesomic.io is a platform through which you can find a designer and close a task in a short time. You just need to register on the platform, set a design task, and get the result in 24 hours. 
We can compare this project to the Uber service, but for designers. The customer first enters the Awesomic app, subscribes, and creates a job. Then a designer is selected and connected to his specific needs. The designer sends the results of the work done daily. If he fails, the client finds another designer.
Awesomic works with startups at different stages and digital agencies. More than half of their clients are in the US, and the rest are in Europe, Canada, and other regions. More than 800 companies have already worked with Awesomic. About 100 of them are startups from Y Combinator. Clients include Reface, Ciklum, Reply.io, MemoryOS. Awesomic's designers have also created art illustrations and merchandise collections for such celebrities as Jean-Claude Van Damme, Arnold Schwarzenegger, and Chuck Norris. 
Awesomic aims to open access to Ukrainian talents to the whole world and offer an alternative to freelancing for designers who appreciate the advantages of working in a team and professional challenges from global companies.
3 tools that use professional designers
There are specific tools that not all designers know about. Experienced designers that are highly valued on the market mostly use these apps.
Vectornator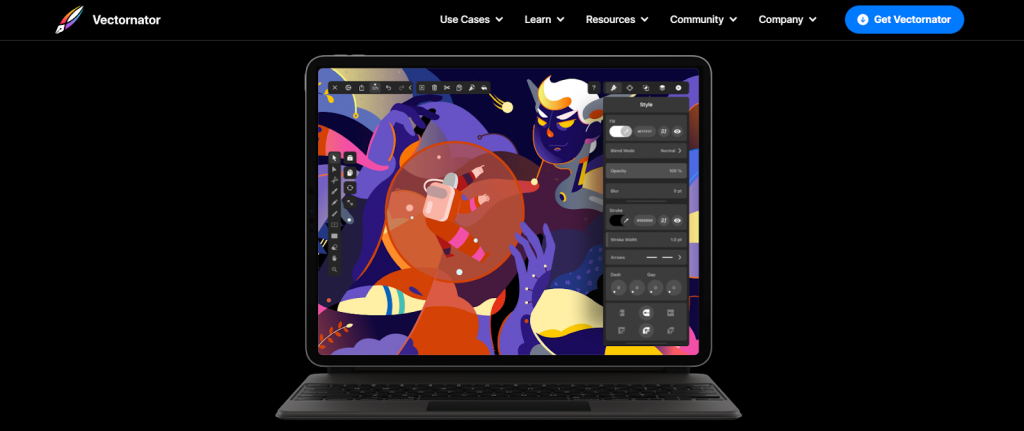 Vectornator is an app that you can use on your phone, iPad, or Mac and instantly access your projects from either device.
With Vectornator, you're not limited to just graphics. The app is suitable for lettering, creating booklets, and even UI design of websites and mobile apps. It will be easy for beginners to master it, and it won't take much time. There are also enough advanced features to create expert-level projects.
Procreate

There are many reasons to love Procreate. First, you don't have to pay a subscription fee – once you pay, you get the app forever. Second, there are over 130 preset brushes, the ability to export video in 4K resolution, lots of masks and blending modes, and easy import into Photoshop. If you're a graphic designer looking for a program where you can do everything, you need Procreate app.
Inkscape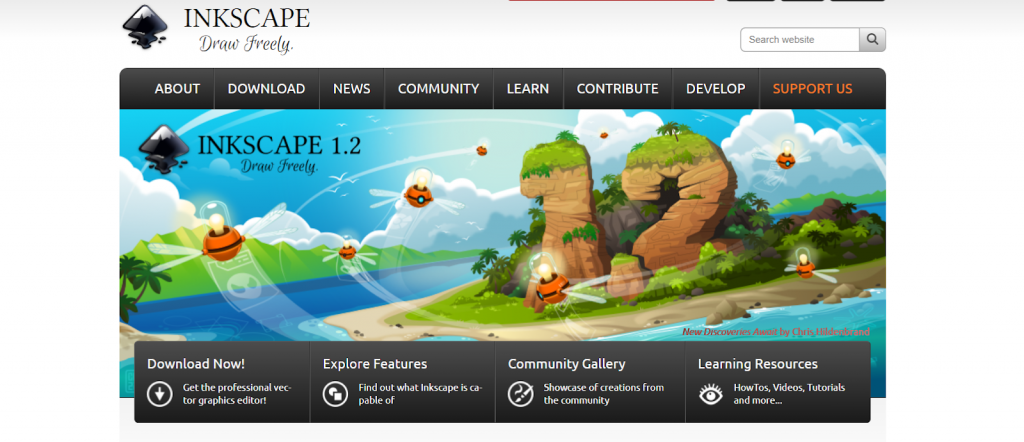 Inkscape is a popular vector illustration program that many consider a worthy alternative to Adobe Illustrator. Like Adobe Illustrator, it's a good choice for professional designers. Not only because it's a handy and advanced tool but because it can be too complicated for a beginner.
Conclusion
Now you know what hiring a designer process looks like and how to make it not overwhelming. You also know 3 tools that primarily use experienced designers.