The disruptions caused due to the pandemic have offered organizations an opportunity to deliver better value to their customers. One way they can approach such a paramount step is by investing in Customer Relationship Management Tools.
Gartner's report predicts that CRMs will be one of the fastest-growing and largest areas of the enterprise software category for revenue spent. Yet, even though CRM adoption is at an all-time high, organizations are still not ripping all benefits of this customer-centric tool. They may need to hire CRM consultants to figure out the best way to approach the same.
Meanwhile, here we present the 7 best and most innovative CRM strategies to pay attention to and adopt in 2022.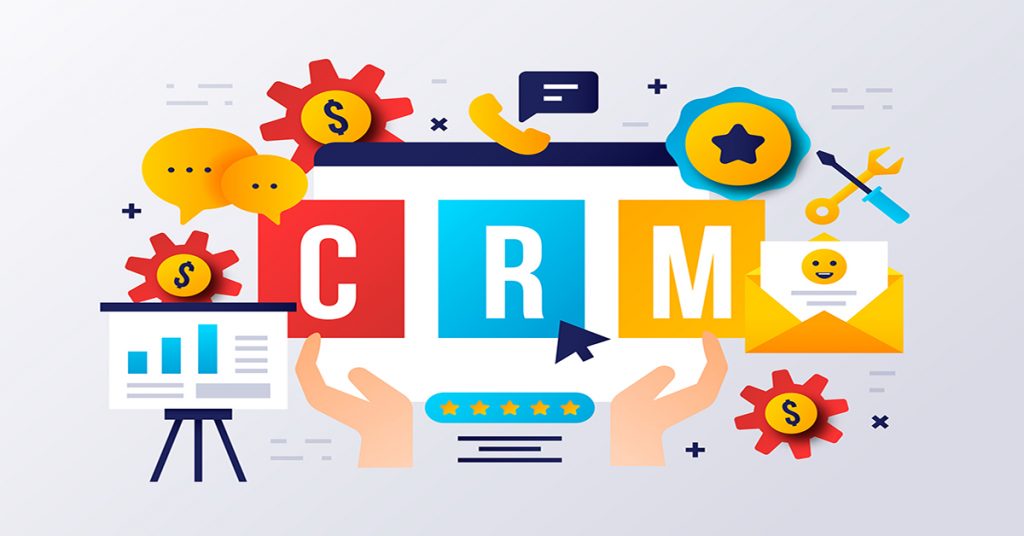 7 Innovative Customer Relationship Management Strategies to Pay Attention to In 2022
We have compiled a list of the best CRM strategies of 2022 to help accelerate change and improve customer satisfaction levels for your industry. So, without any delay, let's begin:
1. Leveraging AI for Your CRM
Artificial Intelligence or AI is one of the most revolutionary technologies currently on Earth. The Salesforce State of Marketing report found that around 64% of marketers believe AI has greatly or substantially increased their marketing efficiency.
Further, the report also mentions that AI will have a transformational impact on campaign analytics, business insights, hyper-personalization, delivering the right message at the right time on the right channel, and many other areas.
Several CRM providers have leveraged the capabilities of AI to incorporate broader functionalities into their CRM tools. Thanks to the predictive analytical capability of AI, we can expect more innovation in areas such as marketing, sales, and support. Moreover, 2022 will be the year where we can expect more organizations to adopt the AI-enabled future of CRMs.
2. Digitization of Customer Experience
The digital era of our current society has increased customer expectations to get a more personalized experience. However, with the increased digitization of customers, managing such a large volume of data has become challenging for many.
Here's where AI-powered CRM tools can come in handy. They can help sort vast customer data to provide as much personalization as possible through digital mediums. Experience has always been the paramount thing for customers, as 71% of them expect to get personalized interaction from companies.
Seeing the need for digitalized personalization, 82% of retail organizations have prioritized improving customer experience. Thus, digitizing customer experience will help organizations better connect with their audience and strengthen their brand identity.
3. Business Process Automation
Business process automation strategy helps tech-savvy brands stay relevant and offer users more advanced automation features using CRM. Automation will rely on the machine learning arm of the AI, without which customer and project management handling are quite impossible. Thanks to business automation tools, small businesses will continue to benefit from the effective outcome of the process.
Many CRM consultants recommend this CRM strategy as industry biggies like HubSpot, Salesforce, & ActiveCampaign have already envisioned this could happen and have invested heavily in automation. This puts product and business automation tools in the front and center for CRM.
In 2022 and beyond, CRM can become synonymous with automation. For instance, chatbots and automated emails can help the sales team to nurture your prospects, resolve their queries in real-time, and bring them down in the funnel.
4. Social Integration in the CRM
Another CRM strategy that can really work for your enterprise is integrating social with your CRM software. This harmonious integration will enable organizations to track what users post, talk about, and follow on social channels.
Moreover, companies can better comprehend the brand sentiment users on social networks have about them. But the question is how can organizations use CRM to build stronger relationships?
The answer is leveraging CRM capabilities to respond to user comments quickly and thoughtfully and integrate those user responses to better their experience. With a 360 view, CRM and social can prove to be a boon for your business expansion. Also, getting a 3rd-party opinion or CRM consulting can also help straighten your approach.
5. Customer Self-Service
Belonging to the Millennial and Gen Z generations, I can tell that they are the most self-reliant people who would rather use self-service options to solve simple tasks instead of asking for help. They would do their own research and find answers to the problems as they have low trust in traditional marketing messages.
Since CRM and automation will get interlinked, self-service tools will become smarter, more efficient, and mainstream at completing customer relationship management tasks. Such tools can guide prospects through marketing and sales while collecting enough data, asking relevant questions, and delivering answers by creating personalized content.
Providing a hassle-free self-support portal that can be accessed 24/7 will help you win customers with less effort. Moreover, it's something most customers want, making it a win-win situation for both.
6. Tailored Content Creation
As mentioned above, a tailored content creation policy can prove to be the most groundbreaking CRM strategy. Since we know that most users would choose to research and find answers on their own, tailored content created specifically for that will attract new eyes.
Content will be at the core of everything, whether you write blogs, create product videos, or implement an innovative social media strategy. The best thing is the flexibility to tie content with CRM tools.
With the help of CRM tools, you can create, curate, and publish authentic and SEO-optimized content. Moreover, it can simplify customer management by monitoring keyword trends, reviewing past performance records, and assessing engagement data.
Since we learned social integration with CRM, content creation strategy will fuel the growth of CRM-enabled organizations.
7. Customer Behavior and Interaction Tracking
Knowing your customers is the foundational need for an effective CRM strategy. Adopting CRM tools takes the guesswork culture out of the equation so that you only make informed decisions. You can do so by tracking customer behavior and interaction at every touchpoint. Further, you can even store all those data so that they can come in handy whenever needed.
This is where CRM tools can truly shine. They pave the way for you to know your customers better and offer them personalized recommendations. Ethical datasets like past product purchases, amount spent on orders, and average purchase value can help you tailor the customer experience.
Conclusion
As we look beyond the pandemic-free world, CRM adoption for enterprises has become a necessity more than just a luxury. In the midst of the digital paradigm shift, customer relationship management strategies come across as an evolution for nurturing customer relationships.
From tracking user behaviors to digitizing their experience by offering tailored content, self-service tools, and business automation, your CRM strategies can flourish. So, leverage the above-mentioned CRM strategies 2022 to take your organization a notch higher. That said, see you till the next!