Cost savings in business can be as important as growing revenues. This is because both enhance a company's net profit. But reducing operational costs is never easy, especially when you operate in a very complex business environment.
If your business has hundreds or even thousands of physical assets, the challenge of knowing their location and current conditions become more difficult. And you may be losing both money and time if your company isn't investing in asset tracking.
From large industrial machines to the smallest office tools, effectively knowing, tracking, and controlling your assets is essential to your bottom line. In case you're still not using asset tracking software or are looking for more information about it, this post is perfect for you.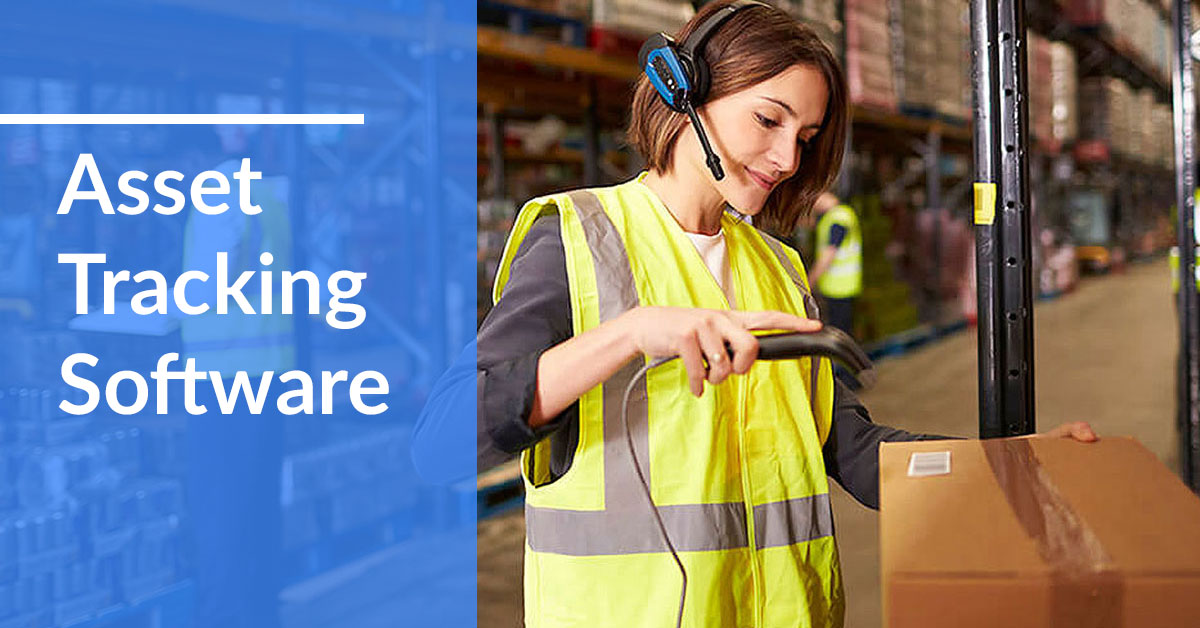 Asset Tracking Software Table of Contents
What is Asset Tracking Software?
Whether you're a small business or an enterprise, having effective asset tracking solutions to monitor and track business assets can be very advantageous. Conversely, not keeping tabs on the movement and status of your assets will not only result in unnecessary costs but could even bring down your productivity and profitability.
Asset tracking software is a technology solution designed to help businesses to build and maintain a real-time directory of all its assets in a single location. Whether you're a small start-up or a large enterprise, having a reliable system for tracking and managing the location and working conditions of all company assets is key to productivity and success.
Together with this technology tool, companies must also strictly implement the corresponding asset tracking practices. This is the best way to achieve real efficiency in asset tracking and fixed capital management.
List of Best Asset Tracking Software
Key Features of Asset Tracking Software
These are the common main features of an asset tracking platform:
Equipment and inventory tracking. This is a core feature of any asset tracking software. It's a centralized database that displays essential information on all business assets that a company monitors. It can also be integrated with key office solutions like accounting systems and ERP software for seamless workflows.
Performance monitoring. Shows the status of business machines and equipment as well as other important information, such as their uptimes and downtimes. This functionality helps in implementing timely preventive maintenance and quick provision of repairs.
Cost and ROI. The total cost involved in implementing an asset tracking system can pay for itself due to the proven cost savings and quick return of investment it provides.
License management. With a reliable asset tracking tool, there's no need to manually handle software licenses as it offers automated and proactive license management. Users can integrate this with contract management software, which facilitates the management of multiple contracts with various software vendors.
Asset discovery. Enabling users to quickly discover and locate any physical asset of a company saves time and effort, including facilitating high staff productivity.
Asset security. These platforms are designed to allow users with the proper access credentials into the system. They also offer granular access control, thus ensuring users cannot access restricted levels of the system.
Support ticketing. Its capability to systematically handle user queries and requests for repair/replacement makes this solution very reliable in providing quick resolution to an otherwise typically lengthy process.
Types of Asset Tracking Software
Asset tracking solutions use various tools and features to enable efficient monitoring and management of business resources. These three are the most used type of asset tracking approaches:
Barcode asset tracking. At the core of this type of asset tracking system primarily is a barcode scanner. You only need to enter the required data of a business asset, e.g., purchase date, maintenance history, etc., and the barcode tracking software will create a unique barcode for that asset.
RFID asset tracking. A radio frequency identification (RFID) tracking system functions by transmitting a radio signal to an asset's tag. The asset tracking system then reads the reverting signal, which is stored and processed. Unlike a barcode, an RFID tag doesn't need a line of sight for it to work as it can be activated even from a distance. It can also read multiple tags simultaneously.
GPS asset tracking. An asset tracking platform that uses a Global Positioning System or GPS can track any business asset in real-time. It works across a group of connected satellite system networks to identify the location of assets anywhere in the world.
Benefits of Asset Tracking Software
Numerous business users worldwide use asset tracking systems to take advantage of the vast benefits these technology solutions bring. If used properly and integrated with various key business tools, asset tracking software helps companies to:
achieve substantial cost savings
improve fixed capital management
make more informed decisions on when to best repair/replace items
monitor and prevent theft
cut administrative costs
streamline business services
enhance customer service
lessen equipment downtime through better planning
maximize equipment and staff efficiency
help meet compliance requirements
improve the security of business assets
allow easy scaling of business operations.
Target Businesses
Due to the vast benefits it brings in ensuring successful operations, asset tracking technology is widely utilized in the following industries:
Information Technology
Hospitality
Education
Construction
Retail
Product distribution
Healthcare
Asset Tracking Software Trends
Here are some of the notable asset tracking software trends:
AI and machine learning. Developers are integrating artificial intelligence and machine learning into their systems to achieve seamless regular maintenance of assets as this significantly extends their lives and efficiency. AI can automatically determine when a machine or office tool needs repair or replacement. When paired with active GPS tags, it can help businesses locate faulty units.
Indoor position technology. Vendors are integrating indoor positioning technology via wireless networks (e.g., WiFi) because of its enhanced accuracy and reliability in location sensing of company assets. Initially faulty and inaccurate, local asset sensing tools have vastly improved due to the recent integration of accurate algorithms and building blueprints.
Real-time data and analytics. Access to real-time data offers quick, complete snapshots of how business assets are doing and provides actionable insights based on fresh data. This is why real-time asset tracking greatly enhances the capabilities of any asset tracking platform. This feature also results in enhanced asset visibility.