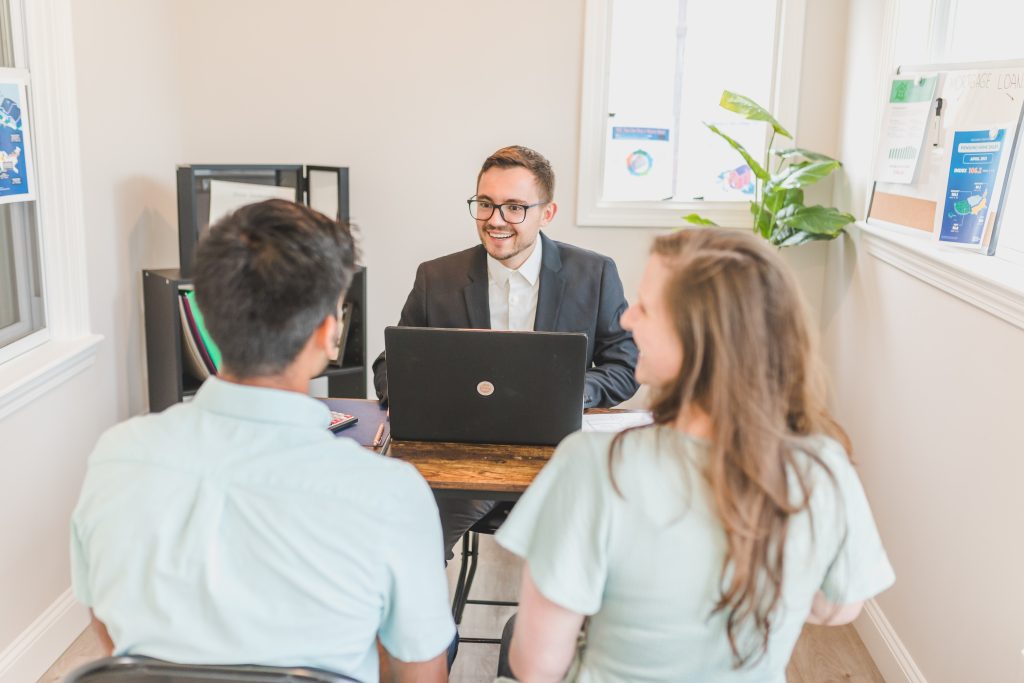 The real estate industry is built on human relationships and trust. After all, the money we tend to spend on properties can never be considered a drop in the bucket. But this doesn't mean that there isn't any room at all for change and modernization. Of course, shelter remains a basic human need. Indeed, people these days have access to digital solutions that can make it more efficient for them to find spaces where they can build homes or set up business operations. 
In the same way, real estate companies are now able to utilize digital technologies. They can harness data to improve the efficiency of their operations. This then helps ensure that they are living up to the expectations of their tech-savvy clients. If done well, they may even end up serving more people and businesses as a bonus. Such capabilities will give an agency the means to keep up or even break away from the competition. 
In particular, augmenting everyday tasks through the use of software and digital systems is a quick and simple way of improving the efficiency of a real estate agency. To this end, here are activities in which the use of digital technology will greatly benefit real estate companies: 
Real Estate Agent Recruitment 
Many real estate agencies find it a considerable challenge to recruit seasoned and well-connected real estate professionals. While it's true that the industry attracts plenty of young prospective agents who want to make it big in the industry, there's also a significant learning curve that these newcomers need to overcome in order to establish themselves. 
For some, it might even be true that it takes a longer time for new agents before they can start to find their groove—compared to most other professions, that is. Therefore, it's a must for real estate companies to recruit both experienced and up-and-coming agents year-round. This gives any agency a steady stream of new candidates to help ensure that they get access to the talent they need to succeed. 
A real estate agent recruiting software streamlines this important activity by making it easy for the recruitment team to find exceptional candidates. The program can be tasked to organize recruitment leads according to various metrics, automate profile lookups, and send each agent a personalized recruitment message. It can even maintain communication with a prospective hire using a single platform. To learn more about how such a program can help fill its ranks, an agency should conduct thorough research on the specific capabilities of the recruitment software that it is planning to acquire. 
Prospecting and Lead Generation
Connecting with people is a fundamental part of working in the real estate industry. Thus, brokerages must take an active role in finding buyers and sellers through prospecting and lead generation. This is done through traditional means such as cold calling and sending direct mail. Other viable methods include spreading the news through word of mouth, hosting open houses, and posting advertising materials on various mediums.
There are also more modern ways of connecting with prospective clients, such as by posting on social platforms and using real estate lead generation services. Using a program to integrate and manage all these networking and outbound communication efforts can certainly help real estate agents maintain a sense of continuity and avoid redundancy. These factors are especially important when engaging with potential customers over an extended period of time. 
Customer Relationship Management
Fostering genuine relationships with people who are looking to buy or sell their real estate properties is key to succeeding in the industry. While real estate professionals interact with hundreds or even thousands of people, they're still expected to offer personalized services and interactions. By doing so, real estate agents can set themselves up as a primary option in case someone wants to buy, sell, or rent a residential or commercial property in the near future. 
A customer relationship management program presents businesses from all industries with a means to provide their customers with personalized services. This type of software is designed to record all information about a company's interactions with a particular customer, such as their preferred types of property and payment options. Every time that client interacts with an agency, the responding personnel can simply pull up the said client's file and see the details of their previous interactions. This makes it easier to offer the services and products that the customer prefers—and in the end, make sure that they're making the most out of any opportunity. 
Listing Management System
Every real estate agent keeps a list of properties that they want to show to potential clients. It's important to present these properties in a professional manner so that they can pique the interest of customers who are house-hunting online. This interest can eventually drive clients to want to see the property in person, so that they can get a better feel of the space and make informed purchasing decisions. 
At its core, a listing management system is a tool that enables real estate agents to showcase the properties that they are selling online. This digital solution can help customers search for properties on sale or for rent using different criteria, such as only those in a particular area or within a specific price range. They can then do a virtual tour of the properties that meet their criteria. 
Aside from helping customers look for options that suit their particular needs, a listing management system makes it much easier for a real estate agent to keep track of the properties they manage. Many property listing solutions also collect information about website visitors, thus helping agencies determine the trends that factor into the demands for certain types of properties throughout the year. 
Workflow Management Software
Prospective property owners prefer to use real estate agencies when buying or selling residential, commercial, and industrial spaces for efficiency and convenience. This is doubly true when it's businesses who are looking to buy real estate, as they can't help but focus more on their day-to-day operations despite being in the middle of expanding. Thus, the burden of streamlining and ensuring the accuracy of these processes falls entirely on the real estate agency. This is now where software can greatly help with making things running more smoothly.
In particular, a piece of workflow management software plays a fundamental role in optimizing the internal and external processes of a real estate agency. Such a solution can be used to start, track, and complete the numerous activities and transactions that a real estate agency is involved in at any given time. This is central to safeguarding the agency's profitability, the productivity of its employees, and the satisfaction of its clients. 
Digital technologies offer real estate companies and agents the means to make it easier for people to find their future homes, offices, commercial spaces, or the sites of their industrial facilities. Overall, these are undoubtedly amazing developments that can allow the industry to grow at an even faster pace in the future. 
Adopting the abovementioned programs ensures the speed and accuracy of the processes carried out by the agency, helping the business create a good impression on its prospective and current customers.