Have you noticed that SEO has changed a lot over the past three years? Where before you simply targeted keywords around your product category to rank in SERPs, today, this strategy may no longer work because of the following trends:
Search prefers user-focused sites like review aggregators over product sites

Search returns content rather than product pages

Product category keywords are dominated by big brands or established websites
Google has tweaked its algorithm to align SERPs based on its recent findings that buyers are making generic searches and ditching product-specific keywords at the start of the purchase journey. That means if you want your helpdesk software to catch buyers at the early stage of product purchase research, you need to go beyond SEO for organic leads.
In this article we'll share five effective ways to promote your helpdesk software and ensure your online marketing is keeping up with the trends that will let you get more organic leads.
1. Use B2B review platforms
B2B review sites are similar to consumer review platforms like Yelp! or TripAdvisor. In B2B, review sites are popular channels that potential clients use to discover business solutions, mostly SaaS products, which have proliferated over the past few years due to their affordability, scalability, and ease of setup. Because there are literally hundreds of solutions to choose from, buyers find B2B review platforms to be a convenient way to examine their top choices in a single place, instead of checking each of the vendor sites, which is simply impractical and time-consuming. This dynamics makes B2B review sites act like a second-tiered SERP, that is, when a buyer searches for, say,  "helpdesk software for small business" he's pointed to various review sites. It's only on these sites that he gets to see various products to compare. The million-dollar question is–will they see your helpdesk app at once on these review sites or will it be outshined by your competitors?
Your software may already be listed on the top B2B review sites, but so are products of your competitors. If you're not present in their listing you can easily request a product review here. Usually, review sites give vendors like you a free listing and a standard review. The trick, however, is to get the upper hand in your category by tapping the review sites' marketing offers. 
Beyond the free review, you can  get extra exposuredistinguish yourself from your competitors through paid services offered by review sites. Such marketing offers are not designed to give your product a sweet coating, but they will highlight your key features and draw attention to your software in a crowded category. Let's take a look at FinancesOnline, one of the most popular B2B review sites, and see how these services work.
For example, where other helpdesk products get standard reviewson FinancesOnline, your app can get a detailed review that includes an interview with your CEO or company representative. A detailed review like the one they prepared for Freshdesk demonstrates to potential  buyers how your product works in much more detail and highlights its main benefits. Prospects who are expecting comprehensive information about their heldesk options will find such detailed reviews much more useful than standard reviews of your competitors.
The site can also promote your product directly with their lead generation campaigns. These include product buttons that direct visitors from a review page to your landing page as well as comparison highlights that draw buyers attention to your software even if a user is comparing other products from the same category. Your software can also be listed on a primary position in its category or distinguished with awards that highlight the unique aspects of your product which can be a deciding factor for a user to choose your product and not your competitor's. All these marketing offers can be very effective and increase your conversion rate by as much as 14%. If you want to experience the same improvement in lead generation you can ask for a promotion of your product here.
2. Write for high-traffic sites in your niche
Another way to get organic leads beyond just SEO techniques is to write value content for relevant sites. These can be general business sites and tech sites or niche websites about customer service and professional groups in different industries. Many of these sites are open to guest posts, you just need to meet their editorial requirements. And yes, you'll be writing about topics, not your product. For instance, you can talk about customer service issues or the disadvantages of outsourcing call center services. Likewise, it's better to draw attention to you as a CEO or marketing director of your software than to your product. This way you establish an authoritative peg and not a commercial hook to your story. As a helpdesk developer, you can be taken as credible source of knowledge about customer service issues. The topics may not be about your product, but they relate to and favor your software. In most cases, you'll be granted a byline with credentials (this is where you can pitch your company or software, and get a backlink to your site).
Writing for other sites requires an outreach marketing discipline to generate the most rewarding outcomes. To help you organize the sites where you can write, create a spreadsheet and sort the prospective sites with these key information:
Influence level of the site whether it's high or low based on pagerank, brand, shares, likes, and shares

URL of contact page where you can get in touch with the website

Platform type, whether it's a media site, blog or professional group

Industry where the site belongs
3. Write topical content on your blog
Don't just write for other sites, you should be writing for your own blog as well. There are numerous benefits to these, all along the idea of generating organic leads. First, it builds your reputation as an industry expert. By talking about topics that matter to helpdesk buyers, you're seen as a credible source of helpful information, not just someone who sells software. This expert label rubs off onto your software and may even be a factor in a buyer's decision-making process.
Second, a blog with frequent content gives you additional SEO mileage because, as we've mentioned earlier, SERPs are now dominated by content, not product. While your product website pitches about your software, the blog talks about content that buyers are searching for during the initial product purchase journey.
Third, having an online repository of your thoughts and opinions gives media, peers, researchers, and the academe a place to pick up your expert views. It's a plus if you're linked to for your opinion about, say, servicing the customer service sector. It's also easier to point other thought leaders or industry players to a place where they can dig for more of your views that they might want to use in their talks or seminars (with permission, of course). The worse thing than not having any professional opinion about your category is having one that no one can find.
Here are a few effctive ways to promote your blog:
Write about helpdesk or customer services not as a product, but as a topic that concerns businesses

Make your content easy to share, such as, transforming articles into infographics or tweets or quick quotes

Invite other experts to write on your blog

Pitch your blog content to media as press material
4. Create an alliance with complementary software
Two different but compatible business solutions can tap each other's market by co-promoting their products. We're not talking about sharing advertising costs, but opening your network to a non-competing product and vice-versa. You may already be doing this via product integration; your helpdesk app integrates with a CRM software, for instance. But don't just look at integration from a technical standpoint; leverage its marketing potential by talking to the other vendor. Here are some tips on how to elevate integration to alliance marketing:
Display ads on each other's site

Prioritize each other's app in the integration list

Organize a webinar that includes the allied vendor as guest speaker and vice-versa

Invite the allied vendor to write for you as guest blogger and vice-versa

Mention each other's app in social media posts
Make sure, however, that you're allying with a vendor that is reputable and with a strong brand. Likewise, check the vendor's other products that may be competing with your software or other products. Lastly, the allied vendor should share your business goals and aspirations; for example, cater to a global market.
5. Talk to B2B consultants with long mailing lists
Did you know that there are B2B consultants whose business is based on sharing their long mailing lists of subscribers that may be open to your software, too? Marketers such as Perry Marshall and Daniel Levis are typical niche consultants who sell marketing ideas to a large set of business and professional audience, many of whom are likely your ideal customers, too. They can charge you for a revenue share off the campaign or a fixed fee for every email campaign with you. However, don't expect them to sell your software. No, these people want topics to talk about with their audience to sustain their mailing lists. That means if you want to tap this channel, be ready with a topic that is useful to the consultant's audience.
It doesn't sound that scary, really. As a helpdesk vendor, surely, you or your team has plenty of issues that you've solved or covered to develop your software. Likewise, you can also talk about growing an online business, since many of the SaaS dynamics applies to other e-commerce framework, too. Develop any of these original ideas into a webinar topic and you'll have a better chance of getting organic leads off these B2B consultants.
6. Use paid advertising to promote value
An organic lead means the customer finds you, while in a paid ad you go looking for the customer. Sounds like it's contradictory to use paid advertising to get organic leads, right? Not if you promote content instead of product. As we've pointed out earlier, buyers are searching for content, not product, so if you want to capture prospects at the start of their product purchase research journey, promoting content puts you right at the front seat.
You can use ad networks to pitch a webinar, ebook, or whitepaper, or opt to use a content distribution network (CDN), sometimes referred to as content syndication or content discovery platform. The more popular platforms like Taboola and Outbrain post your content ads on other content websites like news sites or blogs. This is often the section headlined with "Across the Web" or similar headers and appearing at the bottom part of the site's main content. CDN also uses pay-per-click or cost-per-mile models, depending on the network.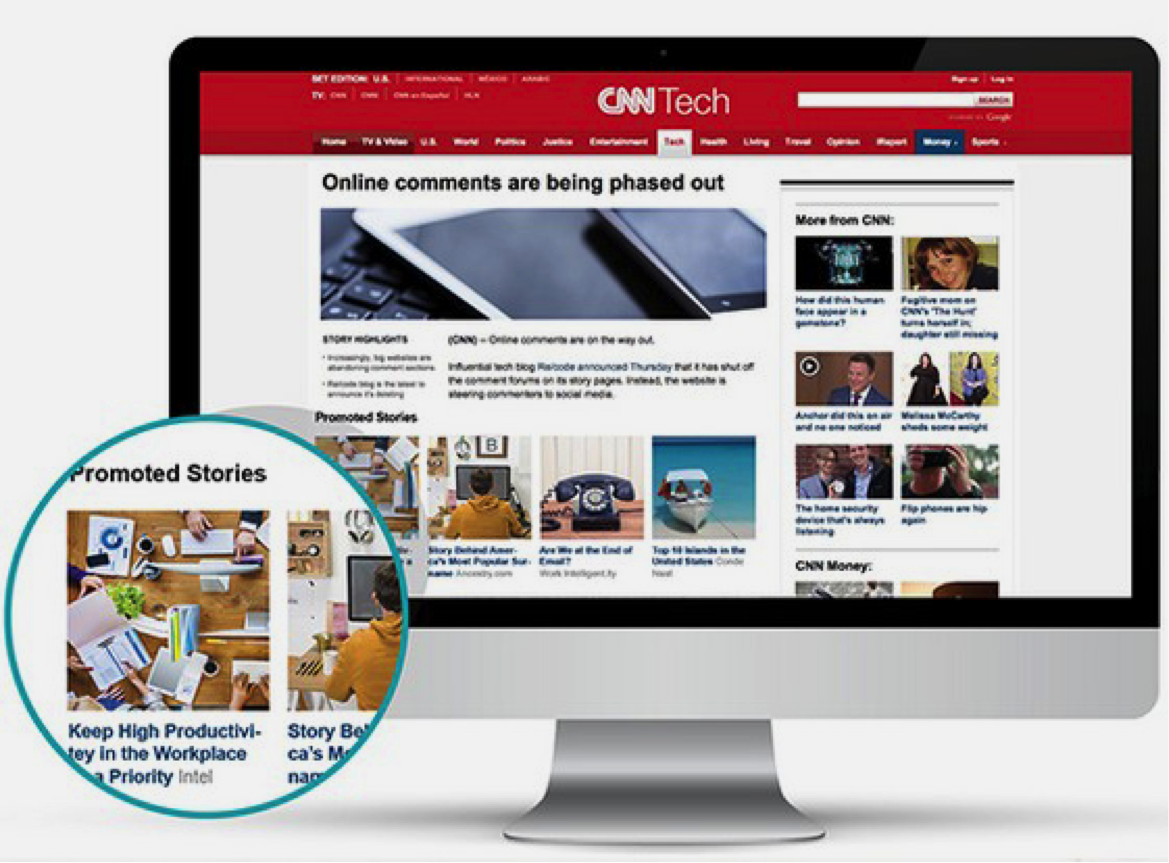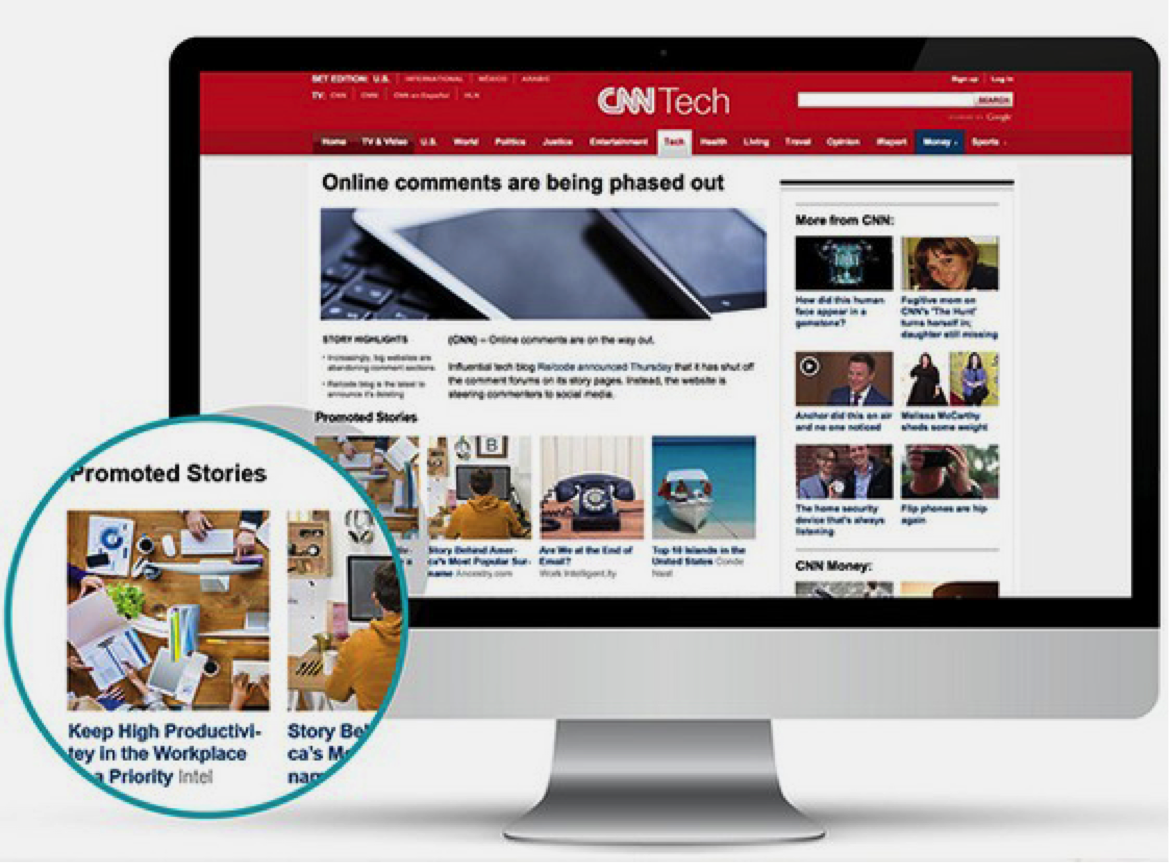 CONCLUSION

Organic leads have a high conversion rate because it's the customer that finds you, meaning, the interest is already established. But where before organic leads come mostly from SERP, today, they are derived from channels as varied as a B2B review site and content distribution network. The key to getting more organic leads is to tap into all these channels and watch your conversion rate increase.