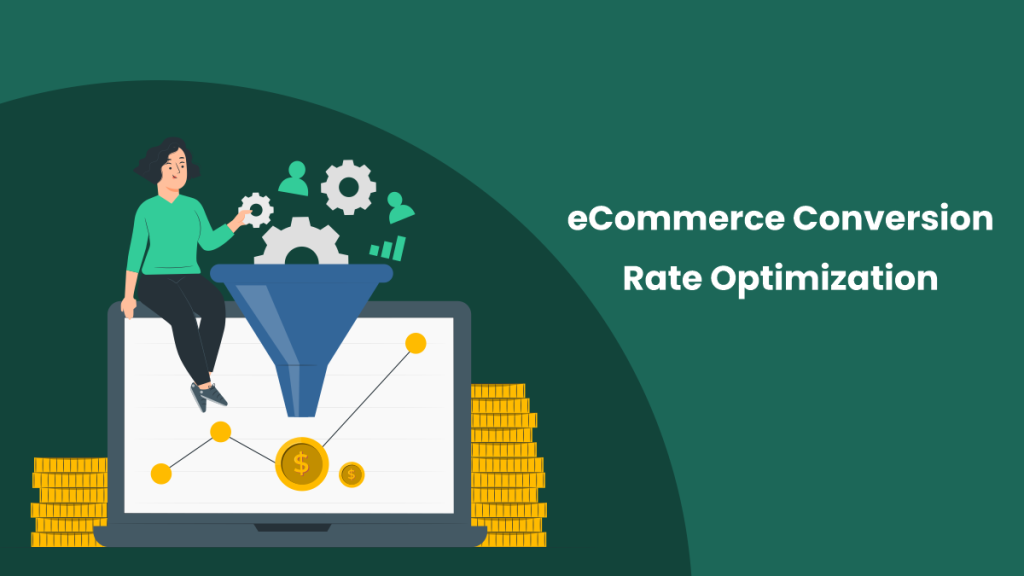 The first step to optimizing the ecommerce conversion rate is understanding what these numbers mean. Conversion means how many visitors become customers after clicking on a link like a product page. A high conversion rate indicates that visitors not only click on the link, but convert it into actual sales. Conversion rate optimization is focused on increasing conversions through various techniques.
What is CRO?
CRO refers to the process of optimizing a website or page to encourage and guide a user towards the desired action, in turn increasing the percentage of users who complete that action.
To calculate the conversion rate, divide the no. of conversions by the number of visitors and then multiply that number by 100.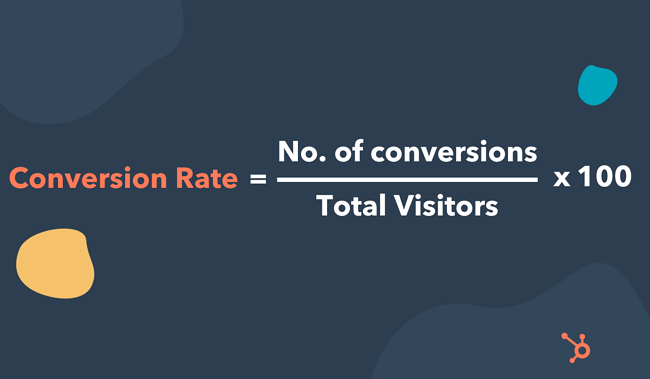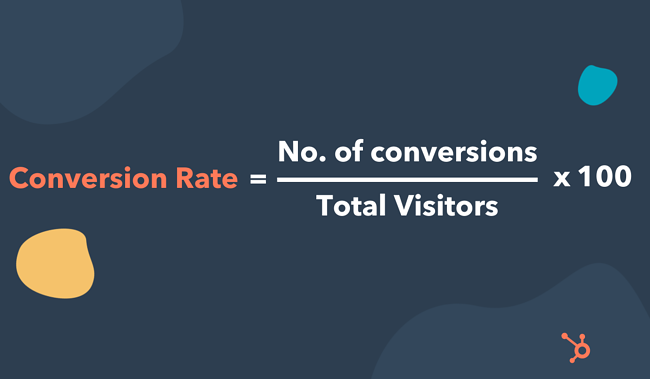 How Important Is CRO (conversion rate optimization) For eCommerce Websites?
The answer is simple – without good performance, no amount of marketing dollars will get you a sale. Conversion rate is the measure of the number of visitors who convert into customers. Ecommerce companies spend hours building great sites, and then they wonder why their sales aren't increasing.
Conversion rate optimization is a critical factor for eCommerce businesses because it helps them increase revenue and decrease costs. It is also a key component of SEO strategies also.
Benefits of CRO
CRO is important because it allows you to focus your efforts on reaching the right people, rather than trying to reach people who may not even be interested. This in turn 
Improves ROI

Reduces overall costs 

I

ncrease user engagement

Enhanced customer trust 

Expands the customer base 

Opportunities for growth

Valuable user insights

Offer scalability
8 Ways To Optimize Your Ecommerce Conversion Rates
Provide Discount and Offers 
Don't forget the importance of choosing the right offers and deals for your customers. And also make sure to highlight these discounts and offers clearly on the homepage, product page, and other web pages. This has one of the biggest impacts on the conversion rate of your eCommerce store, as your offer must be attractive and appealing to your market. 
Cycle through different discounts and offers that click with your audience. There are a thousand ways you can use offers, sales, discounts, and deals to drive customer acquisition, loyalty, and conversions. Leverage customer habits to increase brand loyalty and drive more revenue with personalized discounts.
You can provide monthly discounts, prelaunch offers, seasonal offers, referral coupons, first-time purchase offers, etc.
Make Sure Checkout Is Properly Working
The last step of online shopping i.e. ecommerce checkout process is the most important one. Allowing users to successfully complete their transaction is what makes or breaks your online store. 
Try testing different gateways at various price points to find out what works best for you. Also, ensure that your payment page offers enough information about how to use your service, as well as any refund policies. 
Besides, make your checkout process simple because if the customer doesn't know exactly what they're getting, how much it costs, and what's included, they'll likely just leave without ever making a purchase. 
Did you know that the average online shopping cart abandonment rate is 69.99%? The simple and efficient checkout process is one of the features that help to increase sales, reduce the cart abandonment rate, and increase conversion rates too. 
Provide Detailed Product Information along with High-quality Images
Another thing people look at when they decide to buy something is the product description. You want to make sure that you have a clear description of what the product does and how it works. If you don't provide enough details about your products, then customers won't know if they need them or not. Make sure to describe the product's features and benefits clearly.
We all know the fact that visuals and images speak louder than words. People use pictures to help them understand things faster. When someone sees a product image, they will immediately think about how it looks and what it's going to do for them. So, make sure to take a high-resolution image of your products and upload them to your website.
85% of customers are more likely to buy products having product videos. Merchants win over customers who put effort to provide high-quality product images on their website and product pages. It will help in engaging more customers, boost sales, and showcase the brand's personality.
Advanced Search
Include a search bar. Users expect to be able to find things on your site. If they can't, it's frustrating. Make sure that there is a search bar somewhere on your homepage. You can also make sure that you have some keywords in your tags to help Google rank your site.
Powerful search feature is one of the must-have features along with predictive search functionality so that customers can navigate your website easily when they actually find difficulty in searching the products and items they are looking for. 
The advanced search feature lets you perform searches based on specific criteria and filter results. You may choose between many different options including; type, city, date range, price range, category, gender, etc.
Make Your Website Mobile Friendly
Responsive and Mobile Friendly website design can help you convert. Nowadays, people prefer doing online shopping through mobile devices. 61% of consumers that they prefer to buy and contact merchants from mobile-optimized sites. So your website needs to be responsive and mobile-friendly to make sure it works perfectly on every device. All the processes like mobile payments, mobile-friendly shopping carts, and order placement processes will work perfectly on mobile devices too. 
Designing websites to work well across different screen sizes isn't just good practice – it will help improve how visitors experience your site. Google recommends responsive designs, as they perform better than fixed-width ones.
Make sure the Landing Page is Search Engine Optimized
Let's not forget the SEO. If we talk about SEO, then speed is one of the most important factors. Google never ranks a low-speed website. Nobody would like to waste time on a slow website. 
Also, to make sure that people find your site, search engines like Google use certain keywords and ranking algorithms. These are things they look at to help them decide how well each page is doing in their system.
One way to rank high is to have a lot of different pages linking back to your website. Another way to improve SEO is to have quality content on your website.
The best SEO practices:
Adding unique and relevant text to a page is a great way to improve link popularity.

Using meta description tags should be done for every page.

Keyword research should be performed before writing new content.

Don't overdo keyword stuffing.

Optimize Page Titles, Product Description, Meta Descriptions, Titles, and Images

Internal links are super important.

A sitemap helps Google index your site faster.

Mobile friendliness is getting increasingly more important than ever for SEO purposes.
Increase Conversion With Intuitive Website Design 
Your website needs to be easy to navigate. Use clear menus, avoid too many menu links, and use clear calls to action. Think about what a user wants from your website, are you openly presenting all the information they'd need/want to know? Think things like price, delivery & returns info.
A user-friendly website design is a key to your success. This means that your website should be simple enough that anyone can navigate it without difficulty, but at the same time it should also look great and be visually appealing. 
Users should be able to easily locate the products they want. Design your website to provide a seamless user experience.
Keep the user experience (UX) in mind while designing your website. Remember, no matter how well-designed your website is, if users don't find it useful, you've lost them before you even get started. 
There are many ways to keep the UX consistent throughout your entire website, including using color-coded font styles, keeping navigation bars at the top of the screen, and making sure links lead the reader to where they should be going rather than distracting them with unnecessary text or graphics.
Focus on clean visuals. When we mean visual, we don't just mean images. Images can make your website beautiful, but if you're focusing too much attention on graphic design, you risk confusing your visitors. 
Instead, stick to simple fonts and layouts that allow the message to shine through without being obstructed by fancy design elements. Use photos sparingly, and avoid large banner ads.
Track Your Conversions Using Analytics Tools and Monitoring Reports: 
Use conversion tracking tools to keep tabs on your efforts. There are many different options available today, including Google Analytics. To demonstrate real-time search ranking and website data, you need to integrate your eCommerce website with Google Analytics. 
Make sure that you track the number of clicks you receive daily. Then, once per week, take a snapshot of the top 10-20 keywords that performed the best. Compare those numbers with the ones from previous weeks to figure out where you need improvement.
Do not assume that just because something worked last time, it will work again. Track your results over time and compare them to past data to determine whether improvements are being made.
Track conversions. Once you've implemented these changes, you'll want to track your conversions. Using tools like Google Analytics will tell you more about how effective your changes were, and you'll get a report showing you which parts of your site performed best.
Wrapping Up 
Optimizing the conversion rate for websites is a never-ending game. The simplest tip to optimize the conversion is trying to understand and solving the problems customers face while shopping online. Hopefully, implementing the above-listed conversion rate optimization tips helps you in increasing sales or leads. 
You'll notice most tips listed above on conversion rate are focused on enhancing the customer journey and improving the user experience. That's because these two have the most significant impact. However, it's not mandatory to implement all of these conversion rate optimization tips immediately. Think about which will have the most significant impact on your store conversions or sales, and test those first.
Tell us in the comment section which of the CRO tips above will be helpful and has the most impact on your conversion rate.