Whether you're just graduating college or you've been out of the workforce for several years, it can be difficult to know where to start your job search. So, if you're looking to kick-start your resume writing, you should definitely consider using a resume builder or template. 
Resume builders and templates can help you get started on the right foot with your job hunt—after all, everyone knows that first impressions are important! Check out these reasons to use resume builders and templates when building your next resume.
But first, what is a resume builder?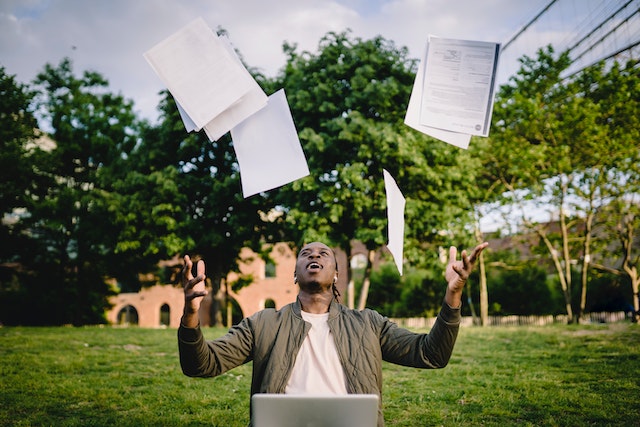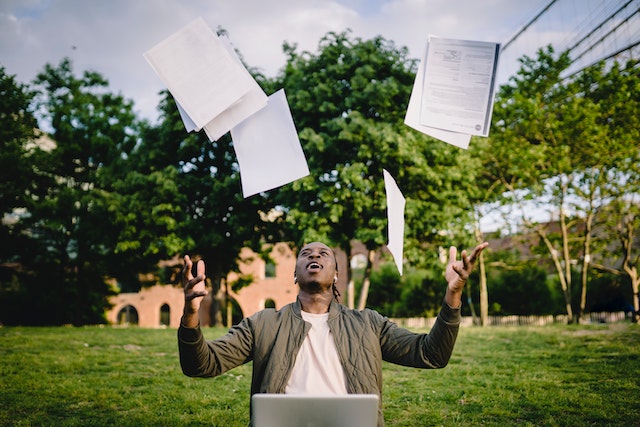 Resume Builder: An Overview
A resume builder or resume template is a website where you input your personal information, job experience, education background, etc. fill in pre-made templates for an application for employment. It allows you to quickly apply online without having to spend hours formatting your own resume manually. This can save lots of time because it will look good no matter what font size or type of software program you are using. 
There are also many benefits to using a resume builder. For one, they make your document more eye-catching by presenting the data in more engaging ways. Another benefit is that they offer guidance on how to organize everything, and most importantly, they provide instructions on how to write about yourself so that employers want to hire you. 
The downside to using these resume builders is that they do not usually offer that many customization options unless you pay a certain amount, which means there may be sections that you may have to write manually. 
For example, if you are applying for a position at a fast-food chain, then the education part would not need to be filled out because the company does not require any formal schooling before hiring someone. However, there is usually a space for continuing education in case someone wants to list any seminars or classes attended.
Now that you know what a resume builder is, do you really need to use one? In the following section, we will give you several reasons to use a professional resume builder.
More Reasons to Use an Online Resume Builder
Many services are now offering resume builders and templates for little or no cost, so it makes sense to check them out and see if they're worth your time (and money). But if you are still not convinced, here are some reasons why using a resume builder or template can be beneficial:
1. You Have One Place to Update Multiple Applications
Are you applying for multiple jobs with your resume? Instead of building a new resume for each application, use an online builder. Just copy and paste the details from your current resume. It is the fastest way to complete a job application, plus you will never lose track of where you uploaded it or apply on both platforms by mistake. 
What this means is that you don't have to create separate Word documents for every resume you made. Everything is just in one place! If you have to update your contact information, you don't have to open all documents. You can perform the update in a matter of seconds! 
And if you do not want to store personal information such as your Social Security Number and address on your computer's hard drive (think hacking), use these platforms. All of them have an option that lets you create a private account where only you can view the information. 
The only downside is that it does take some time for these sites to build resumes for people because there are so many options for creating them!
2. You Can Leverage Professional Writing Skills
Templates are extremely beneficial when you need to create a resume or cover letter but lack the skills, knowledge, or creativity to do so. You will also be able to generate a professional document with very little effort. The templates save you time while they ensure that your resume looks polished and is up-to-date with today's standards of business communication. 
There are many different templates available on the market for different types of jobs, so it should be easy enough for you to find one that fits your occupation. One template for resumes can provide job seekers with an outline for what their documents should include, such as information about previous work experience, education background, skills sections, and interests sections. So, there's no guesswork involved on where to put what.
3. You Only Include Experience Relevant Education
A resume builder will help make your experience relevant to your education by helping you pinpoint which words are most relevant to a particular job. This is especially helpful for people who have trouble picking out important keywords to use in their resumes. 
A typical resume builder might ask you questions such as, What skills have you used in your previous job? and, What do you wish the person reading your resume knew about you? 
Others can also offer advice on what not to include in the letter, like irrelevant dates and times or personally identifying information such as one's phone number or email address.
The major benefit of using a builder is that it gives you the ability to customize your resume for specific positions with different qualifications and needs. With this type of customization, you can highlight your accomplishments while making sure they avoid over-selling themselves. 
4. You Can Get a New Job Faster
Resume builders help you stand out by allowing you to upload and share work examples, relevant job skills, and career accomplishments right on your resume. You'll spend less time working on a resume, which means you'll be able to get a new job faster. 
One big pro for online resume builders is that they're customizable – you can make changes as often as you want. That way, when you find an online job posting that interests you, all you have to do is go in and change your information in order to apply for the position. 
In addition, those who may lack writing skills will find resume builders easier to work with than trying to write a full document from scratch. They'll be able to focus more on content and less on formatting. 
Lastly, these types of programs offer much more guidance than a blank document does; thus helping people feel confident about submitting their finished product and landing their dream jobs.
5. You Can Stand Out From Competition
Some resume builders make it easy for you to stand out from the competition. One way you can do this is by creating a Diversity Statement, which highlights your cultural background or life experience that provides a competitive advantage. 
Plus, some resume builders can provide professional advice on resumes for free and their editorial team reviews every single resume! A lot of these services also offer features, such as Free editing and coaching services, ready-made formats, live interview coaching tutorials and more! The only problem is deciding which one to use. However, it won't be a problem because you can always check them all out. 
6. You Can Save Time
There are a lot of people out there with full-time jobs and families to take care of. Sometimes, it can be hard for them to carve out time from their schedules in order to put together a resume. 
With an online resume builder, you don't have to stress about having time for that. You'll save time by getting professional design features with little effort on your part – the tools do all the work! 
Moreover, you can store your resumes on these sites, so they're accessible anytime. If you need to make any changes down the line, then go ahead and update the document on your site. It's easier than sending it back and forth via email or copying and pasting text over into Word documents. 
You also won't have to worry about someone else modifying your information or not receiving feedback if something needs to be changed. Online resume builders let you feel confident that everything is as up-to-date as possible at all times, which saves you time in the long run!
Here are other ways that a resume maker can help you save time:
You will be able to skip the mundane tasks of formatting and layout that take time away from working on your content.

Free professional templates let you build a fantastic resume in no time at all. You can add your own personal details once the template is complete. 

It makes it easier for recruiters to access information and find out about your skills, experience, education, etc. 

Hiring managers may find resumes on sites like this appealing because they are easy to skim through, which means less work for them, too! 

If you don't have much writing experience or English isn't your first language, using a resume builder or template will allow you to create an impressive document quickly. 
7. You Can Save Paper
When applying for jobs online, paper copies aren't necessary, as most companies provide electronic versions of their job listings. 
You also won't be wasting resources and paper trying to write a draft of your resume. You can edit everything online!
And did we even mention that you can help save trees? Yes! With a ready-made template, you won't have to print several copies to be sent out to employers.
8. You Can Keep Information Up-to-Date
For older careers and those that have been held for many years, keeping up with trends in technology might not be possible. But if you're looking for employment opportunities, today's world has lots of new gadgets and advancements. Keep up with these techs by making sure your CV is up to date with modern technologies, such as blogging and social media profiles (which some companies use as part of their screening process). 
If you've been unemployed for a while, finding work can seem daunting. But there are plenty of great resources available on the internet where you can research job descriptions and get tips from people who have already found success in similar positions. 
And finally, many government websites now offer free career tools that make it even easier to search for suitable jobs, so put them to good use. Save yourself hours of frustrating labor by using these helpful online tools instead!
9. You Can Focus on the Positive
The best way to go about building a resume is to get started! And the best way to do that is with a resume builder or template. 
And another great thing about these tools is that they give you the opportunity to highlight all of your positive qualities while leaving out any negative information that might be holding you back. In other words, a template or builder will help build you up, not tear you down. 
It will also allow you to think about what skills might interest employers as well as things like salary range. You can tweak it until it's perfect for you and for the job you want. 
With this type of freedom, there's no need to be stressed out when looking for work because your resume will make it easy for people to see just how qualified you are! 
10. You Can Be Picky About Formatting
When you decide to make a resume on your own, you have the opportunity of formatting it in any way you want. However, if you are someone who doesn't know a lot about formatting or has never made a resume before, using an online resume builder or template can be a really helpful tool. Even better is that many of these templates have predesigned layouts so that your skills and job experience are organized neatly with minimal effort.
In addition, these online tools help get rid of the worries of mistakes like spacing, which some individuals find hard to troubleshoot on their own. Most importantly, though, these tools make for more professional-looking resumes overall, saving you time with editing errors afterward! 
It's important to remember that when writing a resume, content is just as important as format; however, it's important not to get too caught up in making your perfect font size or margin widths. As long as you're sticking to the basics of good formatting principles, the rest will fall into place! 
However, to guide you and ensure you don't forget some important pieces of information, take note of the following:
Start by filling out sections such as Name and Contact Information first. This information should go at the top of your document, usually centered at around one inch from both margins. 

Also, create headings for each position you've held by centering them two inches from both margins (except Education). 

Underneath each heading, list dates worked at each company in chronological order.

Leave ample space between headings, so there's no confusion over what company is being discussed.
11. You Can Measure Results
Online resume builders help you measure results, which saves you time and money. Even if you decide not to use one of the resumes they provide, having an online CV ready gives you a competitive edge when seeking work. 
These platforms can serve as a starting point for your future resume should your job search not be successful or as additional templates for marketing materials. 
12. You Are Free to Make Mistakes in Private
Online resume builders can help you avoid common mistakes when writing your resume. For example, grammar mistakes, filler words, repetitive phrases, lack of keywords, and wrong sequence of bullets. 
Additionally, many of these platforms have mock interviews you can use before actually interviewing. Plus, they also offer interview tips that are important to know, such as how to handle nerves or what to do in the first 60 seconds of an interview.
This can help save you time since it's not easy for everyone to ask a recruiter for feedback on their resume or go through rounds of the interview process. 
13. You Can Access Numerous Templates Available
Another notable advantage of using resume makers is that there are numerous templates available. So, you'll be able to find one that best suits your needs. 
Some templates are even designed for specific roles that need to be filled in. For instance, there are templates ideal for roles in the creative niche, while there are also templates for those in the technical Full-Scale jobs.
14. You Have More Language Options
Lastly, online resume builders make it easier for people who don't speak English well or don't speak English at all. Many of these programs have automatic translation features where the user only has to fill out the information in their native language and then translate it into English or any other language they prefer. 
The site will automatically convert text into a different language for them and provide suggestions if necessary. Some sites even allow for video resumes which can help show off skills better than just text alone does.
In Summary
While it can be tempting to just write your resume in Microsoft Word and call it good, that approach isn't the best way to guarantee an impressive resume. Creating your resume by hand can lead to mistakes and inconsistencies that could potentially harm your chances of getting the job, especially if you're applying to large companies or ones that take their hiring process seriously.
It's true that it's not necessary to use resume builders and templates in order to write an effective resume, but this doesn't mean that you should just ignore them completely. 
Today's job market is flooded with people seeking opportunities, so it has become increasingly essential for you to stand out. Thankfully, online resume builders are there. Hence, take advantage of them!