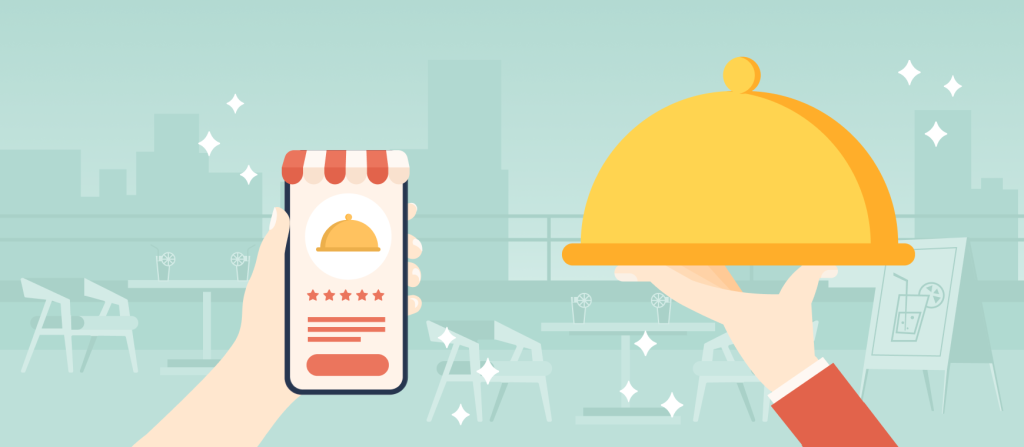 One of the most popular trends in the restaurant management industry is the use of new technology. Restaurants that aren't innovating are being left behind as customers are looking for the convenience of using technology to order food, reserve tables, pay online, and more.
90% of restaurateurs say that increased automation helps their staff focus on more important tasks. The use of technology is a win-win for customers, who get a more streamlined experience, and for restaurant staff and management, who have an easier time running their operation.
The article below will look at the most important technologies your restaurant needs in 2022, from a POS to an online ordering system, table reservations software, and more.
10 Key Restaurant Technologies to Consider
1. POS system
A point-of-sale system is an essential tool for running your restaurant efficiently. If you're new at this, you'll have to decide what type of POS is best for your business needs.
The two main types of POS systems are cloud and legacy. Legacy POS systems are more traditional. They store your data on local servers and run on a closed internal network. That means once you set up the hardware, you can only access your files on that computer.
On the other hand, cloud POS systems store your data remotely in the cloud. This allows you access to it anywhere because the system is not wired in place. They are more flexible than legacy POS systems, and more cost-efficient, which is why 55% of retailers plan to replace their POS with a cloud-based one by 2024.
While you might enjoy the offline efficiency of a legacy POS system that doesn't require an internet connection to work, it's clear that the restaurant industry is headed toward cloud POS technology, so that would be the safest future-proof option for your establishment.
2. Online ordering system
Online ordering witnessed a boom in recent years due to the pandemic. While customers were in lockdown, they wanted to enjoy restaurant-quality food in the comfort of their homes without risking their health and safety.
This trend has continued even as the pandemic died down, with 23% of restaurateurs saying customers are now more engaged with their online offers than pre-pandemic.
When looking for an online ordering system that won't break the bank, consider features like a website ordering widget, a promotions module, and detailed reports to help you keep track of your sales.
Of course, the ability to create an irresistible online menu for your customers featuring photos of your dishes and detailed descriptions is a must-have.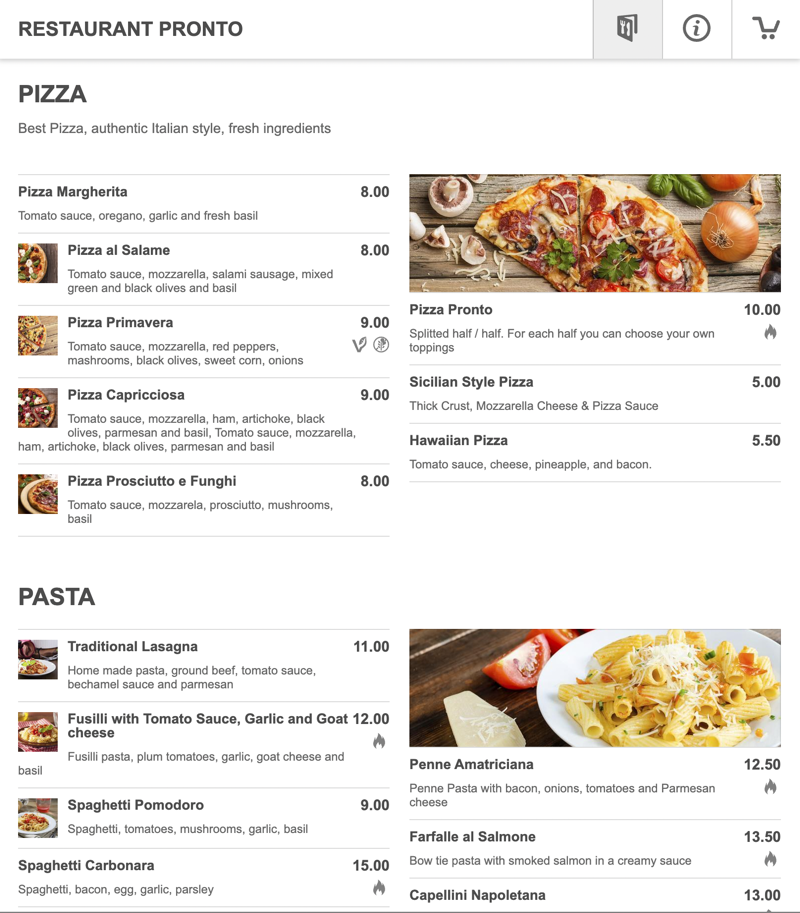 3. Table reservations software
Allowing customers to book a table online will make your restaurant even more popular. Customers prefer to reserve tables online than over the phone because it's faster, convenient, and instant.
Install a table reservation system to your restaurant website, and you'll also be able to keep track of the number of customers you should expect daily, not including walk-ins.
Look for table reservation software with a pre-order feature that lets customers place their food orders when they book a table. This will help you increase table turnover by serving more customers every day.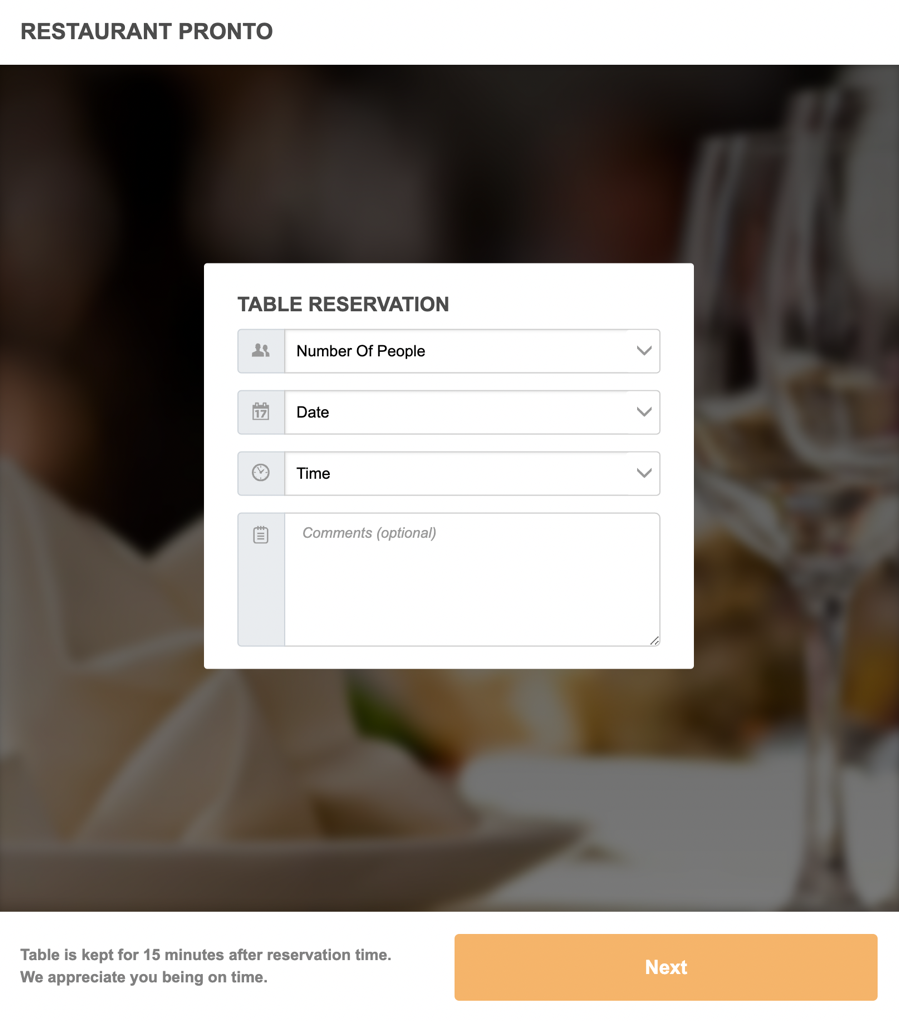 4. Table ordering
Convenience is key when it comes to restaurant technology. Give customers the option to order food as soon as they sit down without interacting with a server.
You can use a QR code for contactless ordering that you display on every table. Just look for any dynamic QR code generator online to create your own. Once scanned, the code will open your online restaurant menu, allowing customers to add items to the cart, check out, and pay for the meal, all on their smartphones.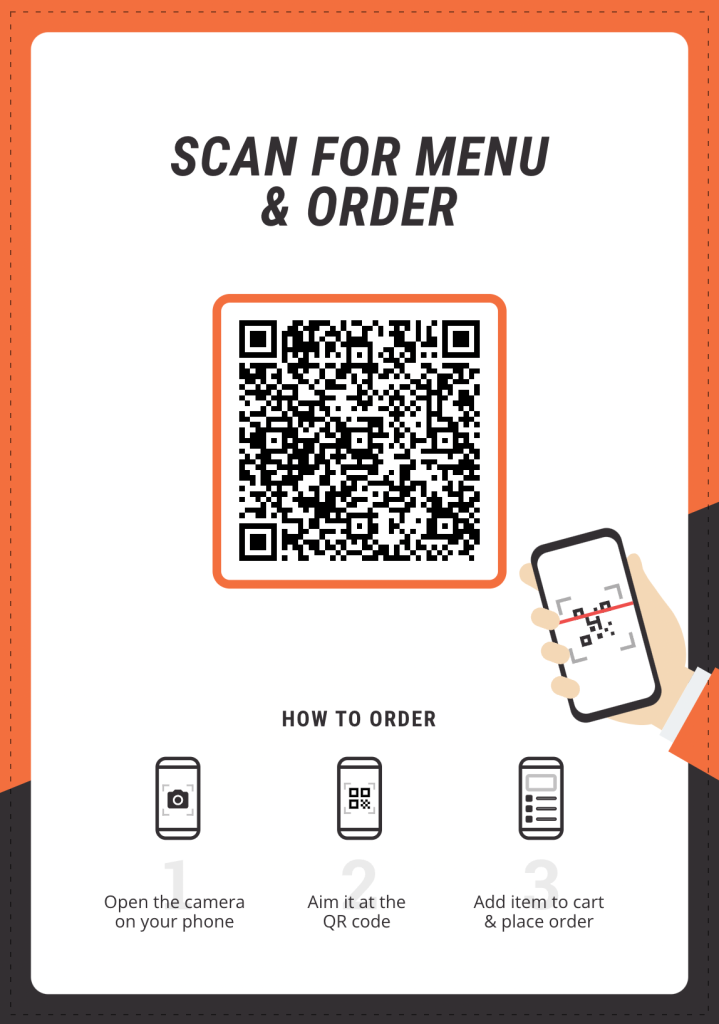 This feature also helps you optimize your staff's workload, as they can focus on other tasks and just deliver the food rather than bring menus and take orders.
5. Contactless online payments
Whether they place an order at the table or online for delivery or pickup, customers appreciate the option to pay online just by entering their credit card information.
Additionally, enable payment via PayPal, Google Pay, and other similar contactless payment services to provide your customers with even more alternatives.
These contactless payment options also make the transaction safer because you don't have to exchange cash. Your customers can also choose no-contact delivery or curbside pickup when placing an order, knowing that the payment was already taken care of.
6. Kitchen display system
A kitchen display system (KDS) helps you better organize your back of house (BOH) by creating digital tickets that are pushed from the POS to a separate screen in the kitchen.
That way, the kitchen staff will know how long a ticket has been open, so they prepare the food faster and optimize their time. A KDS also minimizes the well-known chaos of a restaurant kitchen.
It saves you money on printing tickets, ensures tickets won't get lost or destroyed, and makes your restaurant more environmentally friendly. Overall, they're an excellent addition to any restaurant kitchen.
7. Inventory management platform
Restaurants in the US alone generate between 22 to 33 billion pounds of food waste every year. An inventory management system will help you avoid waste by tracking what you purchase and when. That way, you'll know when to use certain ingredients before they're no longer viable.
But that's not everything an inventory management platform can help you with. It can also minimize food costs, simplify purchasing ingredients and accounting, and manage stock levels, purchase orders, and menu costs.
It helps you optimize your restaurant menu by measuring the profit margin for every item, so you can make informed decisions about what you want on your menu.
8. Employee scheduling software
Scheduling can be a headache in the restaurant industry, especially if you have a large staff. Employee scheduling software can make your life much easier by helping you create and automate schedules.
This prevents high labor costs by optimizing your staff and minimizing understaffing. Using software instead of traditional pen-and-paper schedules makes sharing with the entire team easier.
Some employee scheduling systems include features like timekeeping, team communication, tasks, timesheets, hiring and applicant tracking, tips management, and more.
9. Loyalty software
While not what you would call necessary when running a restaurant, loyalty software can make your restaurant much more profitable in the long run.
Customers can make or break your restaurant, so fostering loyalty is paramount. Keep them happy, and they'll keep returning to your restaurant.
Loyalty programs are a great motivator because every time someone visits your restaurant, they get something in return, even if it's just a punch on their card.
Nowadays, loyalty programs have evolved from traditional paper cards. Loyalty software can deliver a more engaging experience for your restaurant customers.
Consider one that comes with an app that customers can download and that allows them to collect points that they can exchange for free meals or birthday rewards. 
10. Self-order kiosks
Finally, if you own a large and often crowded restaurant, especially a quick service or fast casual one where customers expect to be served quickly, self-order kiosks might be the answer to many of your problems.
Even before the pandemic, 65% of customers stated they would be more willing to go to a restaurant if they offered self-service kiosks.
You can use self-order kiosks to increase the average check size with upselling and cross-selling prompts, shorten lines and wait time, and avoid staffing constraints.
At the same time, you're providing your customers with the freedom to order and customize their own meals as they wish. 
Conclusion
As technology advances, so does the restaurant industry. With the use of tools and software like a POS, online ordering system, table ordering, contactless payments, inventory management, and more, you can streamline your restaurant operations and boost profits, bypassing the competition.