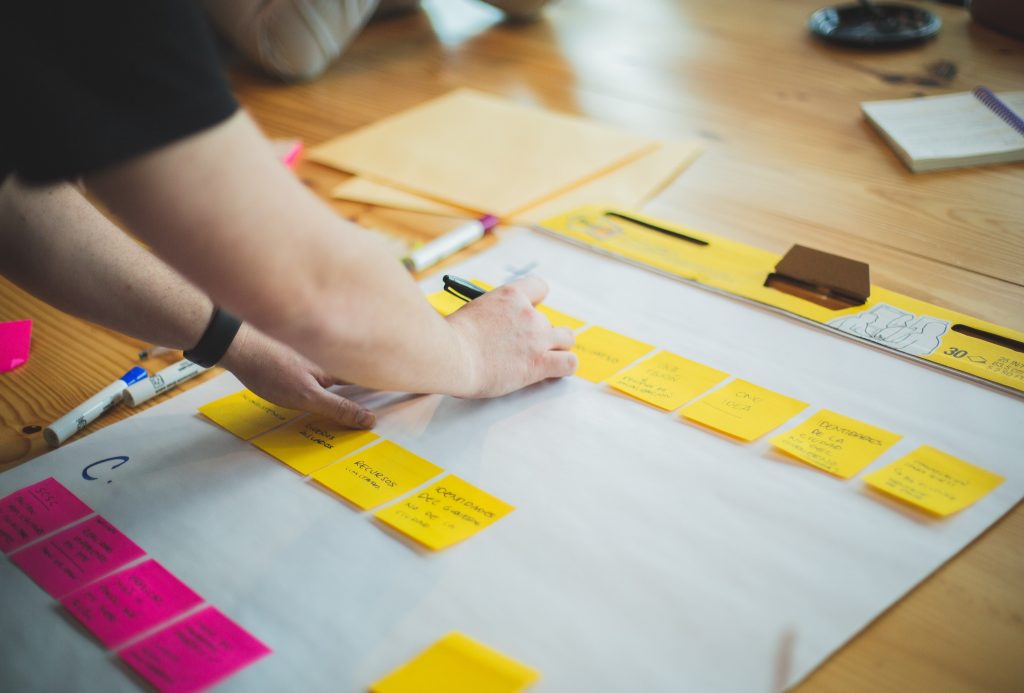 Today, some of the biggest brands in the world, like Slack, Notion, Dropbox, HubSpot, Zoom, etc., are using product-led strategies to win over customers.
And who can blame them? After all, product-led strategies build brand advocates, show slower churn rates, increase client retention, and reduce customer acquisition costs.
If you, too, wish to follow in the footsteps of these companies and create product-led strategies for your brand, then here are a few you can consider for inspiration.
1. Offer free trials or freemium models
One of the go-to product-led strategies for a lot of companies, especially software brands, is to give their prospects free trials for a specific amount of time (e.g., 7 days, 14 days, 30 days, etc.) to let users get the hang of the product.
Some companies opt for a freemium model instead, which basically means they allow customers to use certain features of the product for free.
Consider Canva as an example. The company has a free membership option that brings in a lot of customers. In turn, these customers hype up the free version of Canva so much that the new customers that'd need such a design service end up buying the paid version of Canva that has full-blown premium features.
Alternatively, if you're not keen on the free/freemium models, you can consider opting for a need-specific pricing plan like Bambee, a small business HR platform.
Another alternative to consider is to just offer one part of your service for free. For example, Termly has successfully leveraged a product-led growth strategy to differentiate itself from competitors, build brand loyalty, and optimize its marketing efforts. One of the key ways they have done this is by offering a free terms and conditions generator that allows users to experience the quality and user-friendliness of their product before committing to a purchase.
By offering a free version of their product, Termly has been able to foster trust and credibility with potential customers. Users can see firsthand the quality of their product and the level of customer experience that they offer. This helps to build brand loyalty and increase the likelihood that users will purchase one of their paid plans in the future.
2. Offer premium perks to premium customers
Another strategy you can tap into is offering premium perks to premium customers or considering the gamification of your service.
Take Twitter before it was taken over by Elon Musk, for example. Back then, a blue tick was used as a sign of authority, and Twitter users desperately wanted it — that's a premium offering right there, which got more folks on Twitter.
Here's what Ahemt Durmusoglu, co-founder of ContentGo, had to say about the gamification of your services:
"Gamifying the user experience can lead to increased engagement, loyalty, and advocacy. For ContentGo, we introduced a reward system where clients can earn points and unlock access to premium features by completing certain tasks. This system led to a 30% increase in platform usage and resulted in many satisfied customers referring our services to their networks."
3. Create an onboarding process
You can also consider making the onboarding process as seamless as possible. Why? When you help your customer navigate through your product/service, they know what perks are available to them, and they believe they got the bang for their buck.
"An onboarding process helps users of all levels to integrate the product into their business operations sooner rather than later, so they view it as indispensable to their daily routines," says Dan Kroytor, director of TailoredPay.
"An onboarding checklist better ensures you provide customers with a seamless experience with your offering before they get up and running."
4. Do an in-depth customer analysis
Another way to win over your customers is to do in-depth research about them to find out their likes, dislikes, pain points, purchase drivers, and other attributes that cause them to buy or not buy.
You can either speak directly to your customers to get these answers or consider using technological advances to get competitive intelligence reports. Then have conversations with your internal teams, such as your sales, customer success, and customer support teams, to make data-driven decisions.
5. Tap into the personal brand of your employees
More often than not, there's no one better than your employees who know your product. So, we suggest building the personal brand of your employees (or tapping into their personal brand if they have one) and turning them into brand advocates for your product.
For example, employees of Triple Whale, a software company, use the company's signature whale emoji next to their public social media pages and often repost and write about Triple Whale and its features, too.
And because these employees are known figures in their areas of expertise (for reference, Alexa Kilroy has an 8k+ following on Twitter), this helps the brand bring more attention to their product/service.
For example, here's Alexa bringing more attention to one of Triple Whale's features.
6. Offer cross-selling options
When you build an excellent product, your customers are likely to trust the quality of your other products, too.
So, when you're building your core product, try offering complementary products free of charge to drive traffic to your core product.
For example, PandaDoc, a company that's specially created for workflow management and electronic signatures, has a bunch of complementary products available for free, such as:
PDFPlatform, a PDF editing tool
SecureDocSharing, a document-sharing tool
InboxCRM, an email CRM extension
PandaDoc Waiver, a document waiver solution
And users that want access to other complementary features (such as document editing, PDF signing, and workflow management) can sign up for PandaDoc.
7. Share your social proof
There's no better way to drive traffic to your product/service than to talk about the results it's achieved for others and what benefits customers can get if they opt-in. But you also need to build trust before people will take that next step toward conversion.
How do you build trust? You let your happy customers talk for you.
Take this company from the insurance industry, for example. Not an industry known for the trust and devotion its customers have for the companies in it. However, this one is doing it right.
They offer dental insurance in California and on their website, talk about the network coverage available in the state, names of doctors in the network, what customers say about their service, the ratings, certifications, and awards they've received, and case studies to showcase what sets them apart from their competitors.
With 92% of people reading online reviews and testimonials before considering a purchase, proudly displaying customer testimonials and ratings on your website home page is a no-brainer to build trust and win over customers.
You can also create referral programs to leverage word-of-mouth social proof too.
8. Create surveys
Another strategy to consider is to use surveys to know what features or attributes customers would like to see in your products.
For example, if you're an SEO agency owner, you can send out surveys two months post initial client onboarding to know what kind of services your customers would like to see from you in the future (aka, what's the one thing that's missing and will make them a satisfied customer for years to come).
To supplement the results from the survey, when a client churns, you can also conduct an exit survey of sorts to know what they thought of your existing services and if there were any areas of improvement they'd like to see.
Similarly, if you offer a product, you can create surveys to know what qualities customers would like from your product in an ideal world (the "ideal world" part of the question is something marketers use a lot to know the best version of the product they could create).
9. Focus on the pain points that stick
Truth be told, your prospects won't be convinced to buy from you if they don't think your product/service can cure their pain point(s).
For example, if they're stuck with a slow website, they're not going to hire a digital marketing agency that advertises the great content they create, they're going to find a digital marketing agency that advertises about being able to reduce their website load time.
So, keep A/B testing your messaging and pain points to see if you're landing on the right ones. You can even use an AI writer to drum up some inspiration before giving it the final human touch from your marketing team.
Erica Schneider also suggests painting a picture (a story) about the benefits you're going to get in the future by purchasing the company's service. Why? Storytelling brims up human emotions, gets customers to idealize using it, and hence converts prospects.
10. Actually build your product
Last but not least, here's another product-led strategy that's guaranteed to convert a lot of prospects — actually building your product.
Take the feedback you have received from researching, A/B testing, analyzing customer behaviors, and other such strategies, and incorporate all of it into your product to build a better version of it for your customers.
Consider Glossier, for example. The company took the feedback and pain points it received from its top customers to create the Milky Jelly cleanser, which went on to become an award-winning product.
Next Steps
Developing and sticking with a strategy, a product-led strategy or otherwise, can be difficult. There's tons of brainstorming, idea polishing, execution, and reworking that goes into every single idea that can honestly be heartbreaking if it doesn't get the response you hoped for.
So, what more can you do? The simple answer: in the age of technology, you rely on software to do the heavy lifting for you.
For example, do you need to drum up inspiration? There's software for that. How about creating a calendar for social media campaigns? There's software for that, too. And if you want to get insights into how your customers reacted to a campaign? Yep, you thought right….there's software for there as well.