The COVID-19 pandemic has pushed companies around the world to remote work. Once disliked by the vast majority of organizations, working from home has emerged as the perfect solution during these trying times.
In fact, many businesses have even accepted remote work as a viable permanent work model, offering hybrid and work-from-anywhere work options to cater to the vast majority of employees who want to continue working from the comfort of their homes for at least a few days in the week.
Many employees also report being more productive and feeling less stressed in a home work environment. This is great for businesses. They get better business outcomes through increased productivity and that too at lower operating costs.
But, flexible remote work culture also presents a major challenge. 
If employees are never physically present at the office, they can tend to get disengaged from the organization. Low employee engagement can create a lot of problems, such as lower productivity, higher absenteeism, higher turnover, etc, which may end up far outweighing the benefits of remote working technologies.
So, what can you do to make your employees feel more connected to your organization?
Let's look at some simple tips on developing remote employee engagement.
Create an Excellent Remote Onboarding Process
When an employee starts a new job, they go through onboarding, where you provide them with all the information they need. For employees that join you remotely, this process is even more important than for those that join physically from the office.
Make sure you satisfactorily answer all the questions that your new employees come up with and provide all the instructions that'll help them smoothly adjust to their new organization. 
For instance, you should provide a detailed guide on how to set up a remote workspace for optimal productivity as well as comprehensive help material on all the software you'll be using for remote work. You can also use a good employee onboarding software for the same.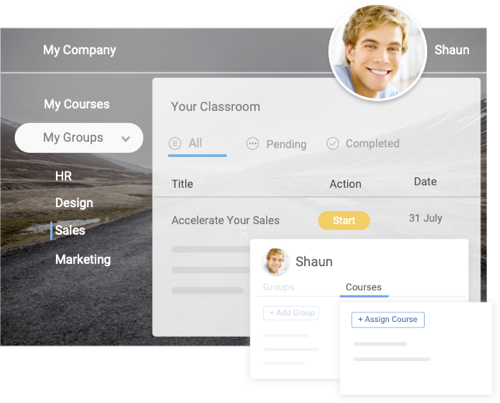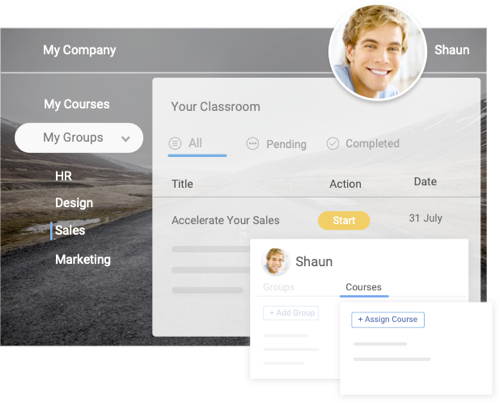 When everything's clear, the employees are more likely to enjoy their new job and do their tasks more efficiently.
Arrange Regular Video Calls 
You need to know how well remote work suits your employees. You may need to consider changing your employee engagement methods since many employees may be feeling isolated. 
One of the most efficient methods to keep everyone feeling like they're working together would be to arrange regular video calls. You can gather your team during office hours or some other time that suits everyone.
There may be a project to discuss, minor tech issues, or some emergency. Perform checks once a week to make sure everything goes fine. There can be new challenges, tasks, or problems in a new project. Be in touch with individual employees and discuss their progress. Make them think out of the box and give them things to question.
Create and Share Online Quizzes 
Another great method to boost employee engagement is creating and sharing quizzes using an online quiz maker. You can use a variety of styles of quizzes to boost employee engagement, such as— 
Trivia quizzes to test general knowledge 

Fun BuzzFeed-style personality quizzes for team building 

Timed problem-solving tests to test aptitude and cognitive skills

Survey questionnaires on job satisfaction and engagement

Assessment tests to check training and learning needs 
Implementing online quizzes and tests as a part of your HR activities provides a fun, game-like activity for your employees to bond with each other and the company and also helps find out the roadblocks impeding your employee engagement efforts. 
Quizzes are also a great way to make employees brainstorm, learn something new, and improve work progress. They can even help in improving workplace communication and tracking employees' progress in upgrading their skills.
Online quiz makers let you create a variety of types of questions, such as multiple-choice, fill-in-the-blanks, checkbox, hotspot, and more. Some also let you add images and videos to your questions to make them more visual. You can use different question types and media in a single quiz to make things even more interesting.
Organize Fun Virtual Events
Organizing virtual social events every now and then is a great way to create stronger remote teams. For instance, you can create an online hangout event where you could talk with your employees more personally and share jokes, fun memories, etc.
Use these events to ask fun questions from your employees to increase their engagement with the team and the rest of the company. You could even encourage them to ask questions of their own, whether from you or their colleagues. 
These special events will help your employees create new friendships as well as help you to know them better. Personal bonds formed this way make for better teamwork and more personalized leadership.
Coffee breaks

Scavenger hunts

Share photos of the week

One-on-one random pairing conversation

Live streaming shows
Provide Company Equipment
If your employees work remotely, you have to be sure that they have all the necessary equipment for the work. You can arrange the equipment they need or make an agreement with them about the reimbursement.
No matter where your employees work, they should work as if they were in a real office. They would need basic things, such as an ergonomic chair, a work desk, a computer, and computer accessories. Ensure that the equipment you provide is high-quality and conducive to optimal productivity and comfort.
When your employees have all the necessary tools, they can be more productive and efficient and will feel enthusiastic towards achieving their personal and company goals. 
Create a Company Forum
Although you've provided your employees with all the necessary equipment, it doesn't stop there. Some of the new employees might have a hard time figuring things out.
Reaching out to your employees all the time can be overwhelming. Having a tech team for the job is more convenient, but it can also be frustrating.
The best way to ensure that your employees have all the necessary help available to them is by creating a forum. For remote work, you can create a web forum page where your employees can find the answers to anything they need or use an online Q-and-A platform for internal communications.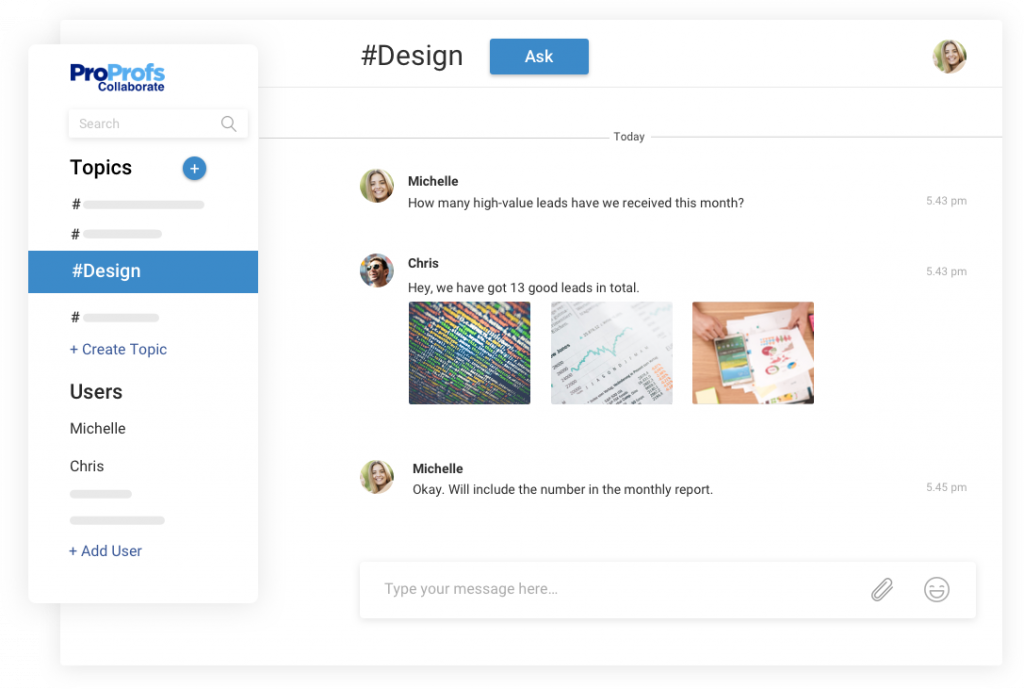 Don't Micromanage
When the majority of your employees are working from home, it can be tough to keep up with everyone's progress. Not getting to see your employees face to face may also create suspicions regarding whether they are doing an adequate amount of work on a daily basis.
While it is understandable to be stressed about these things, you must do your best to avoid micromanagement. 
Don't keep an eye on what your employees are doing all the time. If you do that, you could make them feel uncomfortable and negatively impact their flow of work.
Employees that don't have to work under pressure generally achieve better results. The trust and freedom that you give them inspire them to do their best. On the other hand, employees who have to experience stress, anxiety, and fear of being fired eventually experience burnout and leave the job.
For best results, give your employees a reasonable deadline for each task and avoid asking for too many updates regarding the progress when they're working on it. Otherwise, they could end up rushing through the tasks and doing them badly. 
Here's a five-point plan to avoid micromanagement: 
Practice delegating

Avoid being a perfectionist

Set clear expectations and set SMART goals

Hire right using assessments

Survey your employees to know how they like to be managed
Encourage Employees to Achieve Their Individual Goals
If an employee is a passionate individual, they probably have their own goals. It also means that they're curious about how to achieve them. Encouraging employees to achieve their personal learning goals can help you reach new milestones together.
Find out what your employees' interests are and try to connect them with a project. For instance, let's say many of your employees are interested in software development. You can promote software development through training programs to better engage with them. 
Your employees might even have something new to offer, and enable you to create new software that has lots of unique elements and can help you catch buyers' attention.
When your workers achieve great results, you should also reward them over time. It can be either a bonus, a raise, or a promotion. Doing so will motivate them to keep learning and innovating and make even bigger contributions to the organization. Meaningful projects that connect with rewards are an excellent way to push your team to achieve more.
Appreciate and Praise your Employees' Hard Work
If your employees constantly contribute to the team, let them know you care. When you praise and show appreciation for their work, it will make them more motivated and less isolated.
Your employees will know they're doing things right. Giving them occasional compliments will form a stronger bond between you and them and improve their engagement with the organization. And so, the overall quality of the work will improve.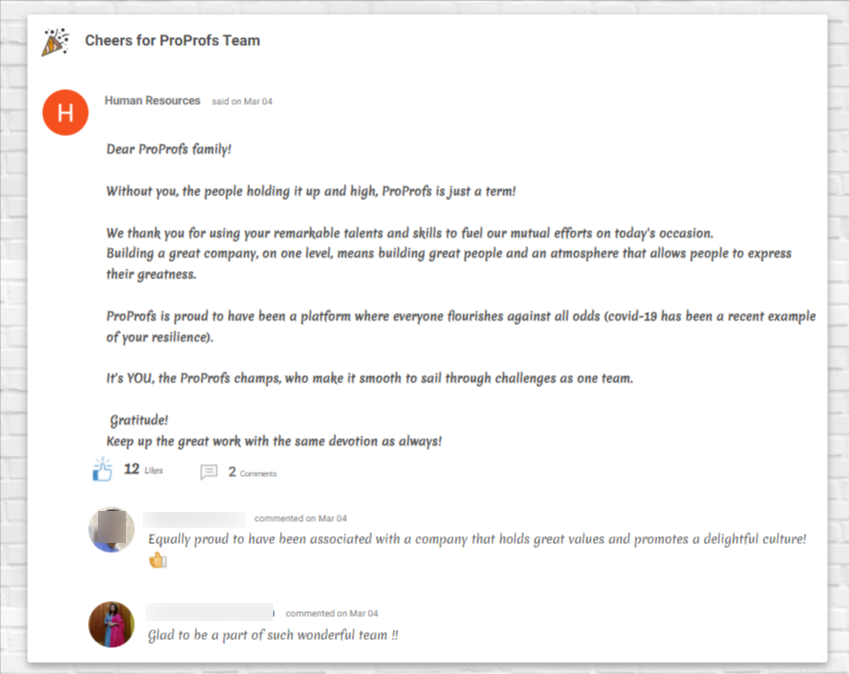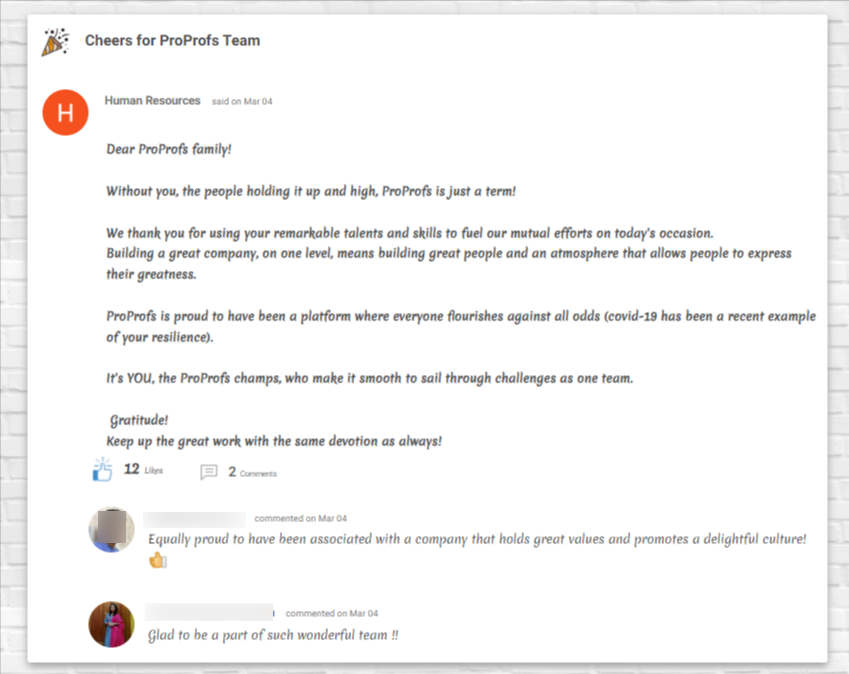 Conclusion
While not free from obstacles, remote work can be very rewarding if your employees remain adequately engaged. Everything depends on how you look at it and how you manage things. 
Implementing the strategies and best practices mentioned above will go a long way towards improving your employees' engagement and productivity levels and setting your business on a positive growth trajectory.