For many people, the ownership of a piece of real estate confers some sense of stability and security. Unfortunately, buying a house may prove to be easier said than done these days. According to the International Monetary Fund, housing markets all over the world have been climbing steadily since 2013. As a result, house prices have become higher than ever.
The housing market statistics we've listed in this article provide further proof of the growth of housing markets all over the world. We've also included the numbers on the housing market in the US so you can make an informed decision if you're planning to buy a house soon.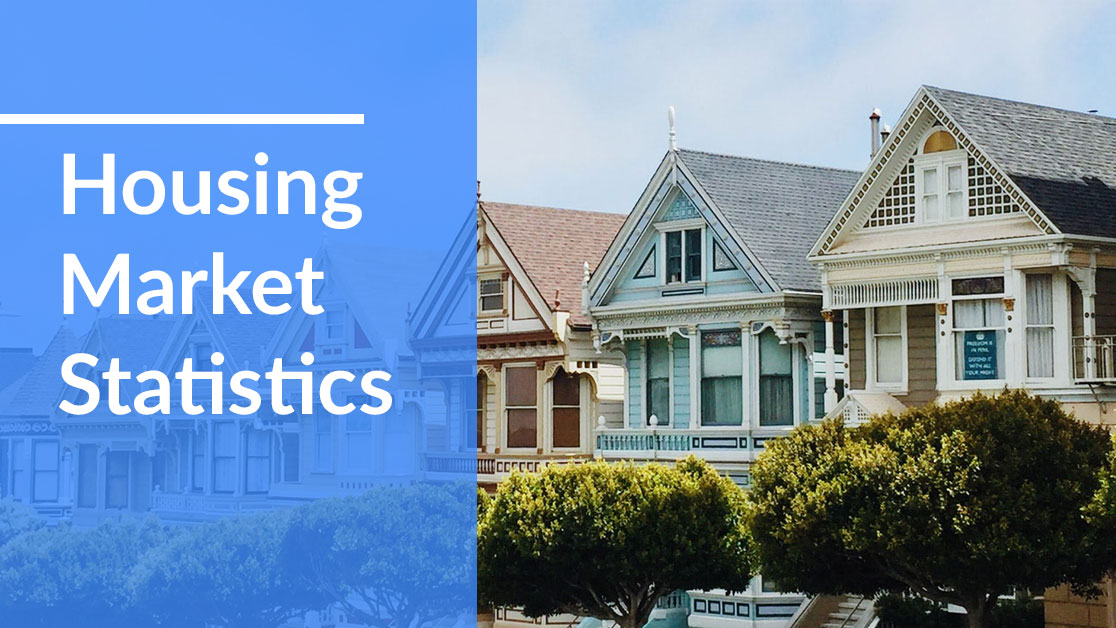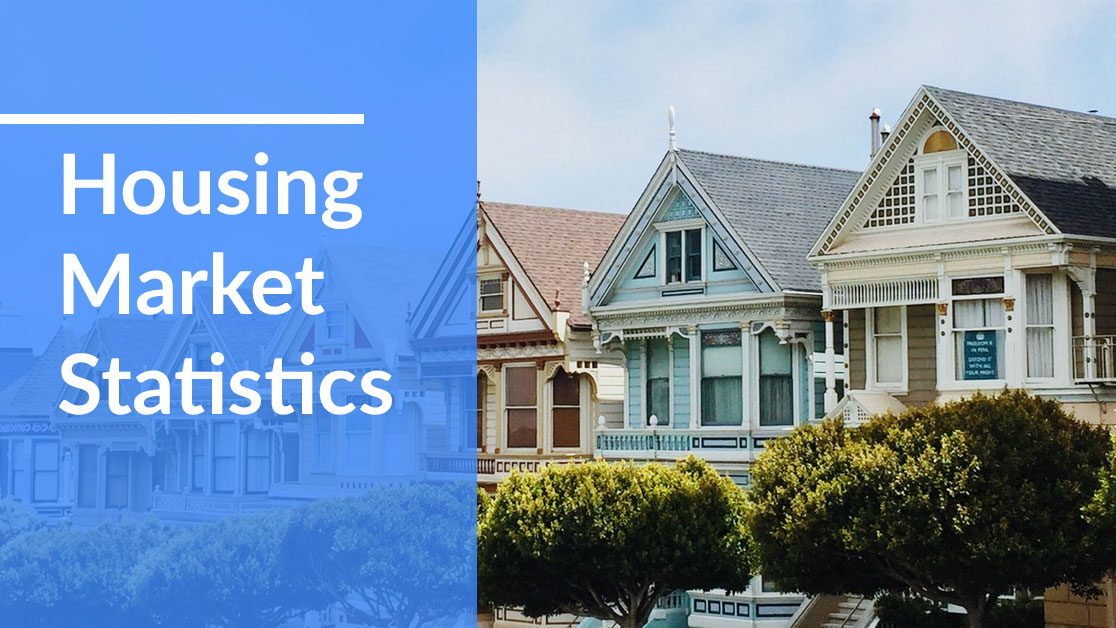 Housing Market Statistics Table of Contents
The Global Housing Market
The residential real estate market has rebounded from the 2008 global financial crisis, even going beyond previous highs in terms of prices. These rising house prices can be seen particularly in Europe and the Asia Pacific, home to the world's fastest-growing and most expensive housing markets.
Let's take a look at how residential real estate markets are faring across the world.
Barcelona has the fastest growing market in terms of residential property, with prices increasing by 16.9% in 2018. A house in a prime location in the city costs up to $685,215.
Meanwhile, Turkey saw the highest decline in housing prices, with pricing falling by 13.7%.
By the end of 2019, the European Union had a house price index of 121.5, an all-time high since 2005.
The UK may see 1.3 million housing transactions by 2022.
In 2018, house prices in Singapore saw an increase of 8.1%, the highest in the Asia Pacific region.
As of the latest data, Singapore's residential property had a price index of 149.6. This means the country's house prices have increased by 49.6% since 2009
In 2019, 60.9 million residential properties were sold in the Mumbai metropolitan region.
In 2018, Hong Kong offered the most expensive residential property in the world, with an average property price of $124 million.
Of the countries with the most expensive property markets in the world, Shanghai saw the highest growth in house prices at 11.2%.
Luxury Home Markets
Buying a home becomes an even more expensive prospect if you're interested in luxury residential property. Moreover, prices on these luxury homes vary depending on location. For instance, many of these homes can be found in North America, where many of the world's wealthiest individuals reside. Luxury trends also reflect the fact that people are willing to spend even more money furnishing these homes.
Real estate experts also predict the continued rise of ultra-prime residential markets, locations that see at least three transactions over $25 million each year for the past three years. These desirable markets include business and finance centers, such as Hong Kong and New York, and destinations like Monaco and Aspen.
Here are some interesting statistics on the global luxury home market today.
Hong Kong has the highest pricing for prime residential property, at $2,091 per square foot in 2018.
The Hong Kong area has the most expensive ultra-prime residential properties, too, with prices for these properties jumping to $8,370 per square foot.
The median price for an apartment in SoHo, New York's most expensive neighborhood, sits at $2,023 per square foot. This makes New York the most expensive housing property market in North America.
As of 2019, a luxury condo in Manhattan, New York has a median price tag of $16.9 million.
Luxury residential property in Aspen may cost as much as $4,091 per square meter.
The most expensive residential property sold globally was Hong Kong's Ho Tung Gardens on the Peak, which was bought for $657.9 million.
With a price tag of $500 million in January 2020, The ONE giga-mansion in Bel Air, California, sits at the top as the world's most expensive residential property for sale. The home comes with 100,000 square feet of space, 20 bedrooms, 30 bathrooms, five swimming pools, and an in-house nightclub.
The US Housing Market
Like many housing markets in the rest of the world, the US residential property market continues to grow, albeit slowly. As a result, housing prices remain high, compounded by the slow growth of supply compared to previous years.
This means good news for realtors, who may get higher commissions in the current market. For buyers, though, current housing prices in the US may require the need for more patience, whether in saving up money or looking for houses in their budget.
As of the latest data, 139.64 million housing units can be found in the US.
In 2019, 80.7 million housing units in the US were owner-occupied homes. Meanwhile, renters occupied 43.3 million housing units across the country.
The market also saw an increase in the number of American homeowners, with a homeownership rate of 65.1% in 2019.
The largest increase in homeownership can be attributed to millennials (25 to 39), 1.1 million of whom became homeowners in 2018.
For people aged over 65, the homeownership rate stood at 78.8%, the lowest since 2011.
As of 2019, Tennessee-based real estate investment trust MAA owned 100,864 apartments in the US, becoming the largest owner of apartments in the country.
As of 2019, the US National Association of Realtors had 1.4 million members.
Zillow reigns as the most popular real estate website in the US, with 36 million unique monthly visits as of January 2020.
Home Construction Statistics
Despite market growth, additions to the housing stock in the US have been slow, with the market adding only 1.2 million housing units in 2018. Excluding years affected by the global financial crisis, this is the country's lowest annual housing production since 1982.
On the bright side, an interesting development in the US housing market is the surge in the use of prefabricated housing. One of the foremost construction trends today, prefabricated housing, is built entirely in a factory.
Completions of housing construction in the US grew a modest 2.8% from 2017 to 2018, the slowest annual growth rate since 2012.
New private residential buildings constructed in the US in 2019 amounted to a value of $514.6 billion.
In 2018, construction of approximately 1.24 million housing units started in the US.
The US granted 852,900 building permits for single-family housing units in the same year, an increase of approximately 33,000 units from 2017 numbers. This accounts for 64.7% of residential building permits granted in the US in 2018.
On the other hand, the US authorized 465,000 building permits for multifamily housing units in the same period. This figure includes apartment buildings and duplexes.
Construction of 1.02 million single-family housing units can be expected to start in the US in 2020.
There were more than 56 million multifamily dwellings in the country in 2018. Real estate experts expect this number to exceed 155 million by 2023.
Lennar Corp came out on top as the US' leading home builder in 2018, earning a revenue of $18.8 billion.
Producers of prefabricated housing the US may ship out as many as 123,500 units, a value of $7.3 billion in 2020.
Additionally, US demand for manufactured housing is expected to reach 85,000 units in the same year.
Source: National Association of Realtors, US Census Bureau
Home Financing and Affordability Statistics
In 2019, the cost of constructing a single-family home in the US (with 2,594 square feet) clocks in at $296,652, on average. The total sales price may balloon to $485,128 after expenses and costs for financing and marketing. At these prices, it's no wonder most American homeowners purchased their homes through financing.
There were 1.1 million housing units for sale in the US in 2019.
According to S&P Case Shiller, the US national home price index climbed to 212.59 in 2019. This means that house prices have increased by 212.59% since 2000.
The composite Housing Affordability Index value in the US fell to 162.9 in 2019, the lowest since 2008. A value over 100 indicates that the typical family has more than enough income to purchase a median-priced home.
In 2018, Americans purchased 617,000 new houses in the US. In the same period, new homes in the US sold for $385,000, on average.
Conventional financing resulted in the purchase of 470,000 new homes in the US in 2019.
In the same year, 15% of homebuyers in the US purchased housing that cost $200,000 to $249,999.
56% of home buyers provided a down payment of less than 20% when buying their current home.
34% of Americans had a mortgage in 2018.
The average starter home took a 37.7% share of the household income, according to 2019 data.
Additionally, 77% of homes sold in the US in 2019 are single-family detached houses.
The average home purchased in the US in 2019 has 3 bedrooms, 2.2 bathrooms, and 2,000 square feet.
49% of homes sold in 2019 were in suburban areas.
In 2019, a budget of $250,000 had less value in New York City, where the amount will get you a 500-square ft. home. With the same amount of money, you can get a 2,361-square ft. home in San Antonio, Texas.
In 2019, 52% of American households with an annual income of $10,000 to $20,000 spent more than half of their income on housing costs.
Age Groups and the US Housing Market
Like with most aspects of culture and society, today, millennials and Generation Z influence the current housing market in the US. Despite millennial trends indicating housing difficulties for the group, it now represents the largest sector of the homebuyer population.
The Baby Boomer generation is also expected to have its own impact on the residential real estate market, something called the "Silver Tsunami." With the Silver Tsunami comes an influx of Boomer-owned homes going up for sale as their owners pass away, downsize, or move to retirement facilities. Demographic trends also support this theory, pointing out that up to 10,000 Boomers will hit 65 daily for the next 19 years.
Millennials (aged 25 to 39) make up 39% of all homebuyers and 63% of first-time buyers. The median age of first-time buyers is 34.
Interestingly, 40% of younger buyers chose homes located in the same city but in a different neighborhood from where they previously lived.
When looking for homes, Gen Zers prioritized the possibilities of renting out the home in the future (48%) and smart home capabilities (43%).
Meanwhile, millennials (60%) and Gen X (59%) prized assigned parking.
62% of Gen Z and millennial homebuyers put down less than 20% as a down payment.
In 2019, older Boomers (65 to 73) made up the largest share of home sellers at 23%.
Moreover, as Boomer homeowners pass away or move to retirement facilities, 27.4% of owner-occupied homes in the US will likely be put on sale over the next 20 years.
As a result of the Silver Tsunami, 920,000 homes may return to the US housing market each year until 2027.
Tampa, Florida, has a 15.2% estimated share of senior-occupied homes that may be released by 2027, the largest of all metro areas in the country.
US Homebuyers by Generation
Source: Zillow
Created by CompareCamp.com
The US House Flipping Market
House flipping refers to the practice of buying a residential property at a discounted price, intending to resell the property for a profit. The investor may spend money renovating the property before the resale, or he may simply resell the property if that's more profitable. This practice started in the US in the late 1980s, when an economic recession drove up house foreclosures.
In the first quarter of 2019, investors flipped 49,059 single-family homes and condos in the US. This figure represented 7.2% of all home sales during the quarter and the highest home flipping rate in nine years.
Additionally, houses flipped in this period sold for a median price of $215,000, with gross profits amounting to $60,000, on average. This translates to a 38.7% ROI on the acquisition price.
Columbus, Georgia, also saw the highest year-on-year increase in home flipping rate in Q1 2019, up by 83%.
Meanwhile, investors will want to explore house flipping opportunities in Pittsburgh, Pennsylvania, where gross ROI is highest at 131.2%.
Source: ATTOM Data Solutions
COVID-19's Effect on US Housing
The coronavirus pandemic hasn't spared the US housing market, as the health crisis has affected buyer confidence, among other factors. For instance, due to social distancing measures, 3D tours have become the rage among homebuyers. It might also be a great time to use real estate software to facilitate online transactions with prospective buyers. You might also consider your own custom-made tech stack as real estate software development services became more requested among real estate professionals right now.
80% of would-be homebuyers have either delayed their house-hunting or stopped looking altogether.
However, 25% of homebuyers who have delayed their home search take video tours of available listings, while 30% report looking at available listings more often.
Web traffic to real estate websites like Zillow and Redfin have also dropped almost 40% in the aftermath of the pandemic.
New listings of homes for sale in the US saw a year-over-year decrease of 39% in May 2020. Additionally, listings of expensive homes saw a 46% decrease.
Detroit saw the biggest decrease in new listings, at 61.8%.
Moreover, mortgage applications have also dropped by 17.9% since early April.
The number of created 3D home tours on Zillow saw a 599.8% increase from March to April, as more home buyers practiced social distancing.
Important Trends in the US Housing Market
The growing sector of millennial homebuyers may push for the more common use of technology in the real estate industry. Millennial statistics also indicate that individuals in this age group want their own home, and reports say they use mobile phones to search for it. Realtors who want to capitalize on this age group will want to use real estate apps like SweepBright to put their listings front and center.
Additionally, according to real estate experts, house prices will likely continue to grow in 2020, albeit at a slower rate. Realtors can expect to continue to make profits, but not without difficulties, as the coronavirus pandemic makes in-person tours impossible in the foreseeable future. This makes another case for the use of technology, such as property management software, many of which let realtors create 3D virtual tours of available listings.
References:
Monthly New Residential Sales (US Census Bureau)

The State of the Nation's Housing 2019

Real estate market 2018 review and 2019 outlook

Housing in figures 2018

REINZ monthly report – June 2019

House price index – quarterly data

Property Index: Overview of European Residential Markets

House Price Index, UK: December 2019

Statista Residential Housing in the US Dossier

Estimates of the Total Housing Inventory for the United States: 1965 to Present

HUD PD&R National Housing Market Summary Q4 2019

Homeownership Rate for the United States

2019 NMHC 50

Top 15 Best Real Estate Websites

National Association of Realtors Historic Report

Cost of Constructing a Home

Builder.comThe Top 100

U.S. Economic Outlook

Supply Data — Single-Family and Multifamily Construction

Zillow Group Consumer Housing Trends Report 2019

Here's how much home you can buy for $250,000 in America's top 10 biggest cities

The Neighborhoods Where Housing Costs Devour Budgets

Good News: There Are More Starter and Trade-Up Homes. Bad News: It's Not What You Think

The 25 Best Affordable Places to Live in the U.S. in 2019

2017 Pulse National Survey

U.S. Home Flipping Increases to 11-Year High in 2017 With More Than 200,000 Homes Flipped for Second Straight Year

Global Housing Watch

Barcelona tops global house-price growth last year according to CBRE ranking that takes Spanish housing market data at face value

The Wealth Report 2020

How coronavirus is impacting the housing market

Prefabricated Housing Market in the US

The Silver Tsunami: Which Areas will be Flooded with Homes once Boomers Start Leaving Them?