Are you currently generating more leads than you have time to nurture? Well, if you are, as a lead generation service provider, then you are on the right path.
Lead generation through email is an excellent way to reach out to your target audience in a personalized and effective manner. On average, more than 50% of B2B marketers say that email is the most effective method for lead generation.
The fact that it's your job to help companies get new customers is a huge opportunity for your business. This guide will give you 7 effective tactics for improving email lead generation results by optimizing your latest marketing campaigns.
Why is Email Lead Generation Important?
Email marketing lets you connect with your customers directly and provide them with the necessary information. Email lead generation is a powerful tool that allows you to capture customer data, which can then be used for targeted marketing.
You can collect customer information and use it to send out messages specifically targeted toward specific groups of people. For example, if you have an email list of people who have purchased from your website in the past but haven't yet purchased again, you could send out an email asking them about their experience with your product or service.
So without much further ado, let's quickly dive into the top 7 tactics to drive more conversions, starting with identifying the right target audience.
1. Identify The Right People
The first step to successful lead generation is identifying the right people. You need to look at your target audience's demographics, psychographics, and behaviors to create a profile of your ideal customer. The first step is to identify your target audience. Look at your website's analytics and see which pages get the most traffic and engagement.
Marketing to your target audience can be made much more effective with the help of powerful content management systems. This will be helpful when sending them content that speaks directly to their needs and interests.
For you to identify who these people are, there are many ways you can use data analysis tools like Google Analytics or Facebook Insights. Once you've identified the right target audience, it's time to start connecting with them in a personalized manner.
2. Connect With Your Audience Better by Personalizing Your Emails
Personalization is one of the most powerful tactics in email marketing. Personalized emails can increase engagement and conversion rates drastically. Research shows that personalized emails have higher click-through rates.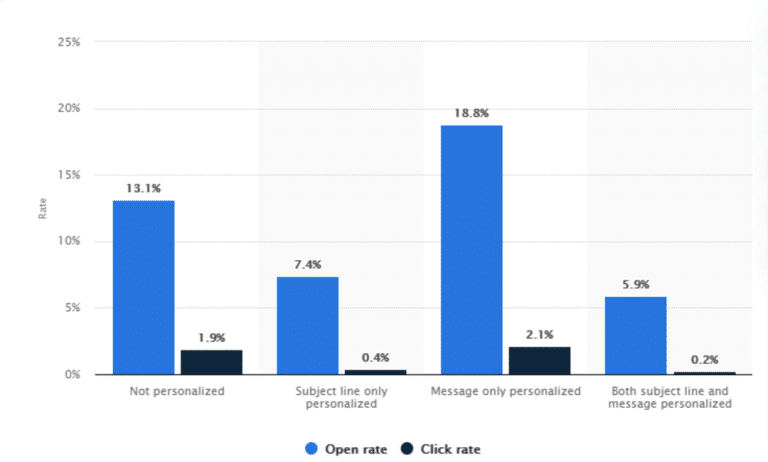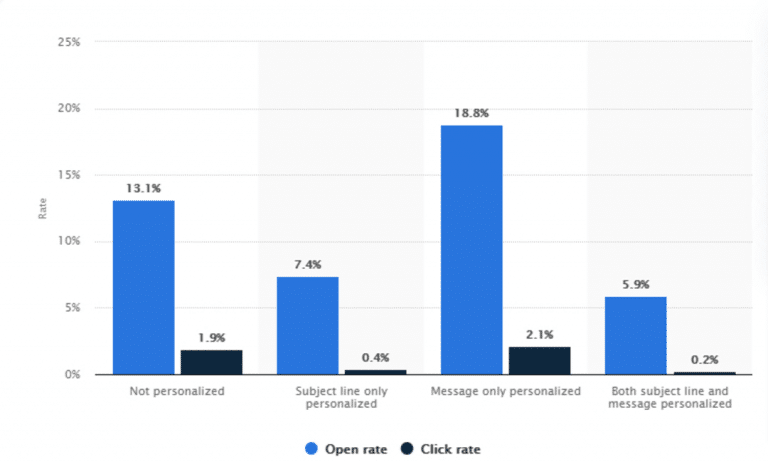 The best way to start is using a service like Salesforce, which can help you create an easy-to-use CRM. From there, it's just a matter of adding new contacts as they come in and tracking your email campaigns to see how effective they are at generating new business.
To personalize your approach, use a first name or last name, company name or job title, location (or just state where you are), phone number, and other details in an email signature, that will help you connect with your audience on an individual level. Email personalization is one of the most important customer retention strategies as it will significantly increase the response rate. In case you generate volumes of replies that become difficult to handle, you can use email management apps like Mozilla Thunderbird or Mailbird. These shall help you keep up with all the emails and get organized.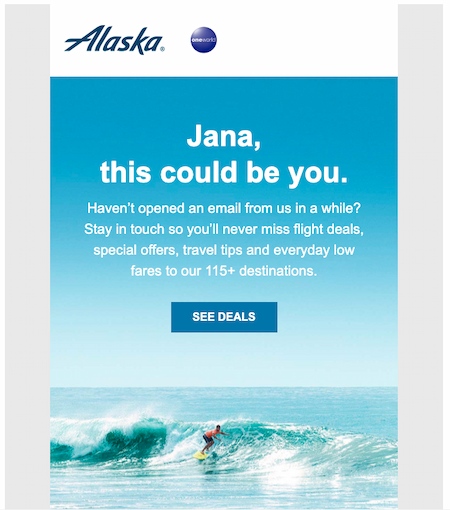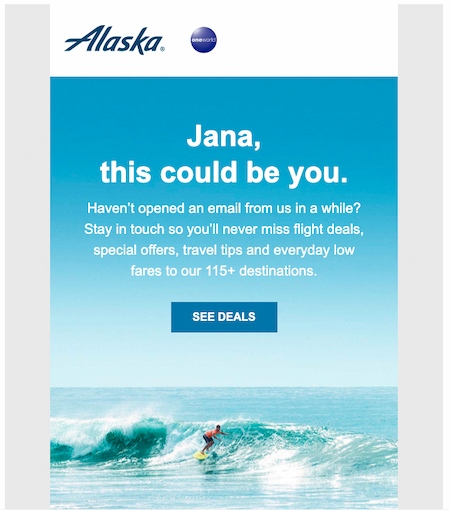 Alaska Airlines does an excellent job of this. They cleverly use their emails to not only spread information about their offerings but also personalize their emails in such a way that makes the reader feel special. Using readers' first names in your emails is a simple and effective way to add a personal touch to them.
Also, it helps to keep things brief, so use simple language, and avoid unnecessary jargon. The next step is to look into creating automated emails to reduce the time and effort spent on your lead generation.
3. Create Automated Emails
You can schedule automated emails in your CRM if you have a marketing automation platform. This is great for sending emails to the right audiences at the right time. You can then use the resulting email list for your lead generation campaigns. Just make sure that your automated emails are personalized and don't feel like spam.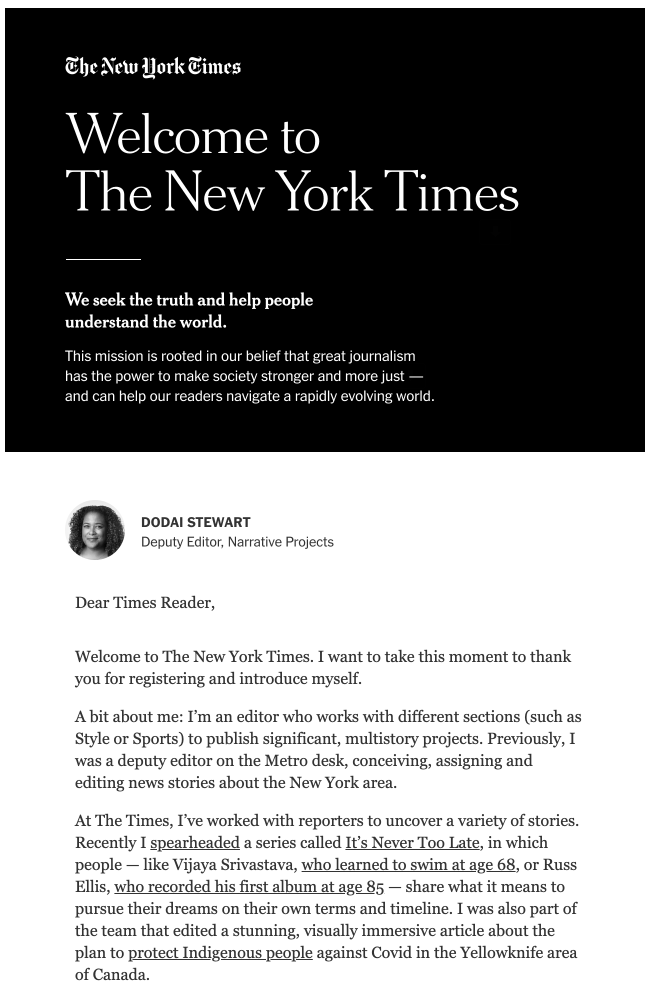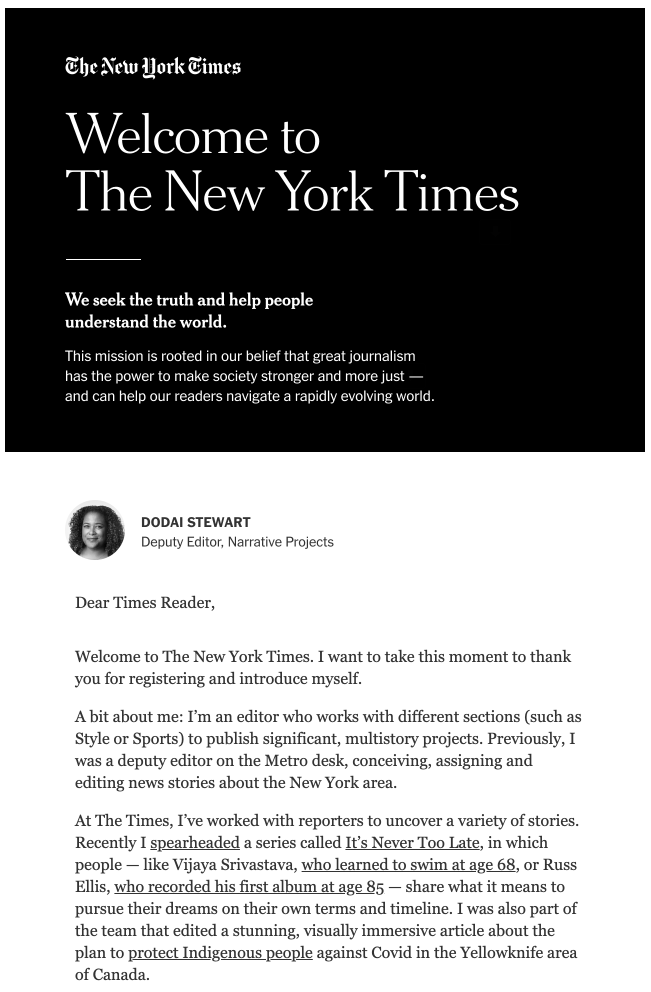 For example, The New York Times achieves this in a straightforward yet elegant way. Once a visitor clicks on the website and fills out their contact information on a form (or even clicks "contact us"), they will be sent an email welcoming them to the platform.
Once you have begun sending out automated personalized emails, you should be able to establish a relationship with your target B2B or B2C audience. The next step is to go ahead and fine-tune your campaigns with A/B testing.
4. Perform A/B Testing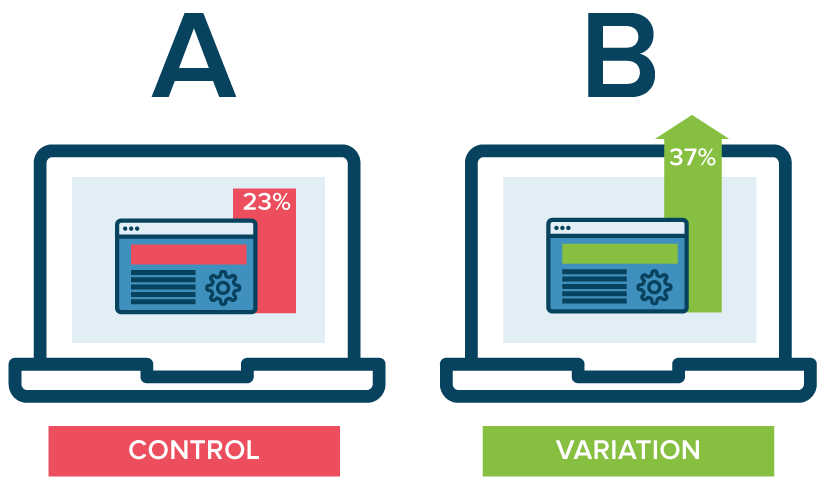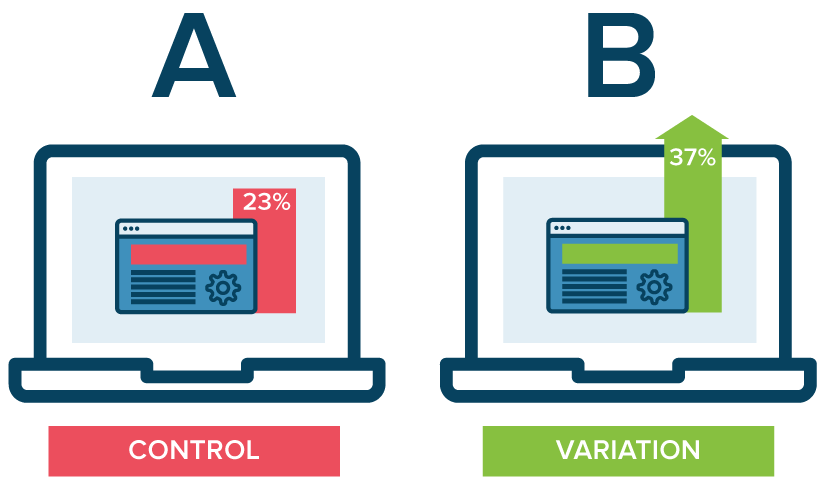 Companies that use A/B testing see 37% higher average results than those that do not. A/B testing is a great way to see what subject lines, email templates, and calls to action work best for your brand. You can run tests at different times.
For example, testing the same subject line but with different content could lead to higher response rates if you have an email list with a high open rate. 
Testing can also lead to surprising results that can help you meet your business goals. To their surprise, the team at solitaire gaming site Solitaired.com tested using simple text instead of images in their email and found their click-through rates improved by over 20%. 
Another way you can test different content and results is by using A/B split testing into landing pages — where people are taken after clicking through from an email campaign—to see which one converts better at a given time of day or week.


The above image is an excellent example of an A/B Split test. Here the marketer is experimenting with either the "Download my ebook" call-to-action or the "Download my cheatsheet" button.
While it can be great to perform A/B Testing, you could be leaving a lot on the table by not completely optimizing your landing page. Optimizing your landing page is the next important tactic to focus on.
5. Optimize Your Landing Page
Landing pages are a great way to test different versions of your offer.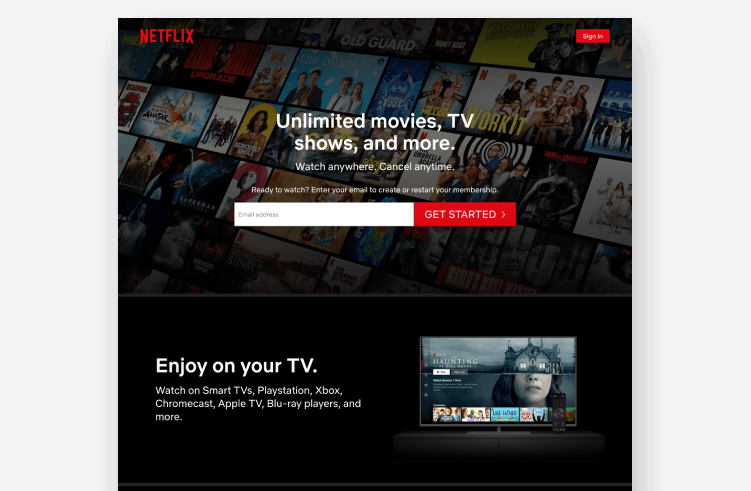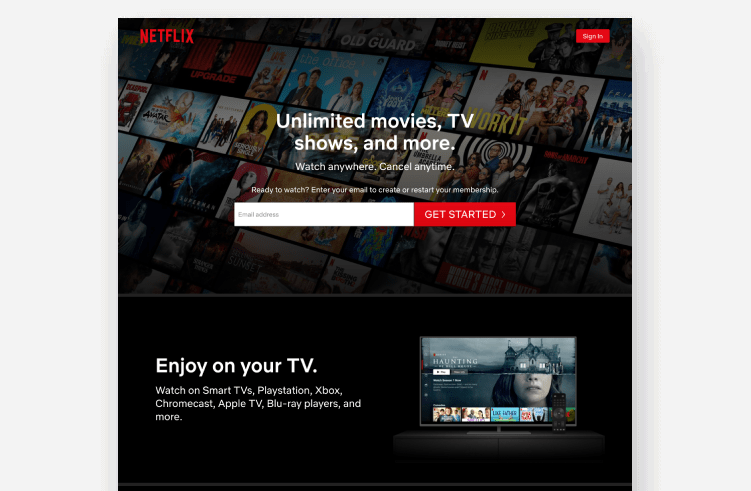 Netflix is an excellent example of a powerful landing page. It clearly focuses on the product and what it can offer and has a source to obtain visitor email information to generate leads further.
Using the right length for content can be the difference between having your audience engage with the content or skipping right past it. You can not assume everyone knows what you are talking about. Netflix succeeds in this by keeping the language simple and legible so that anybody that comes across it can read and easily understand it.
Great, you have identified your target audience, personalized your approach, optimized your landing page, and more. Next, it might be time to look into test segmentation to see what works best for you and your audience.
6. Test Segmentation
It is important to test different segments to see what works best. For example, you can use tools like Google Analytics and Hotjar, which will help you gather valuable data on your site's performance.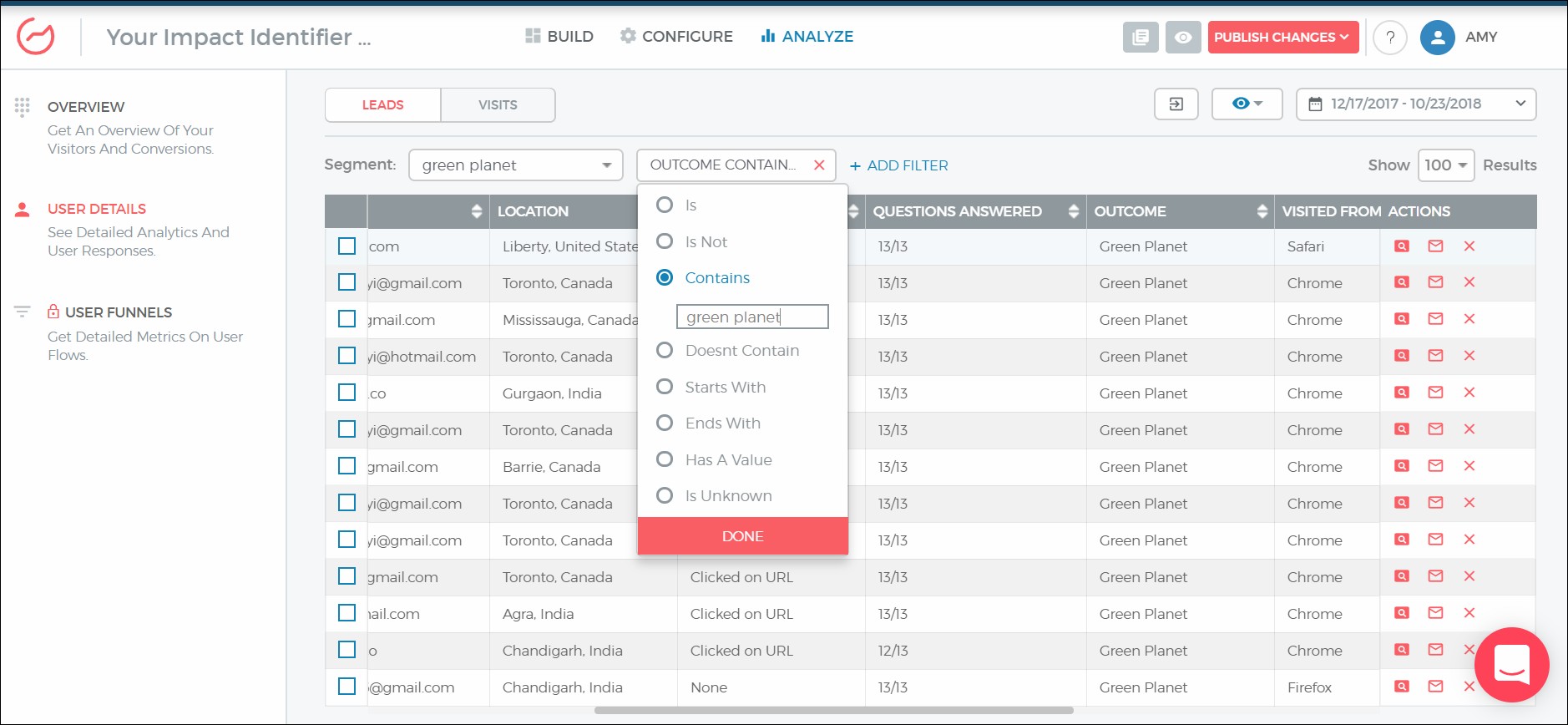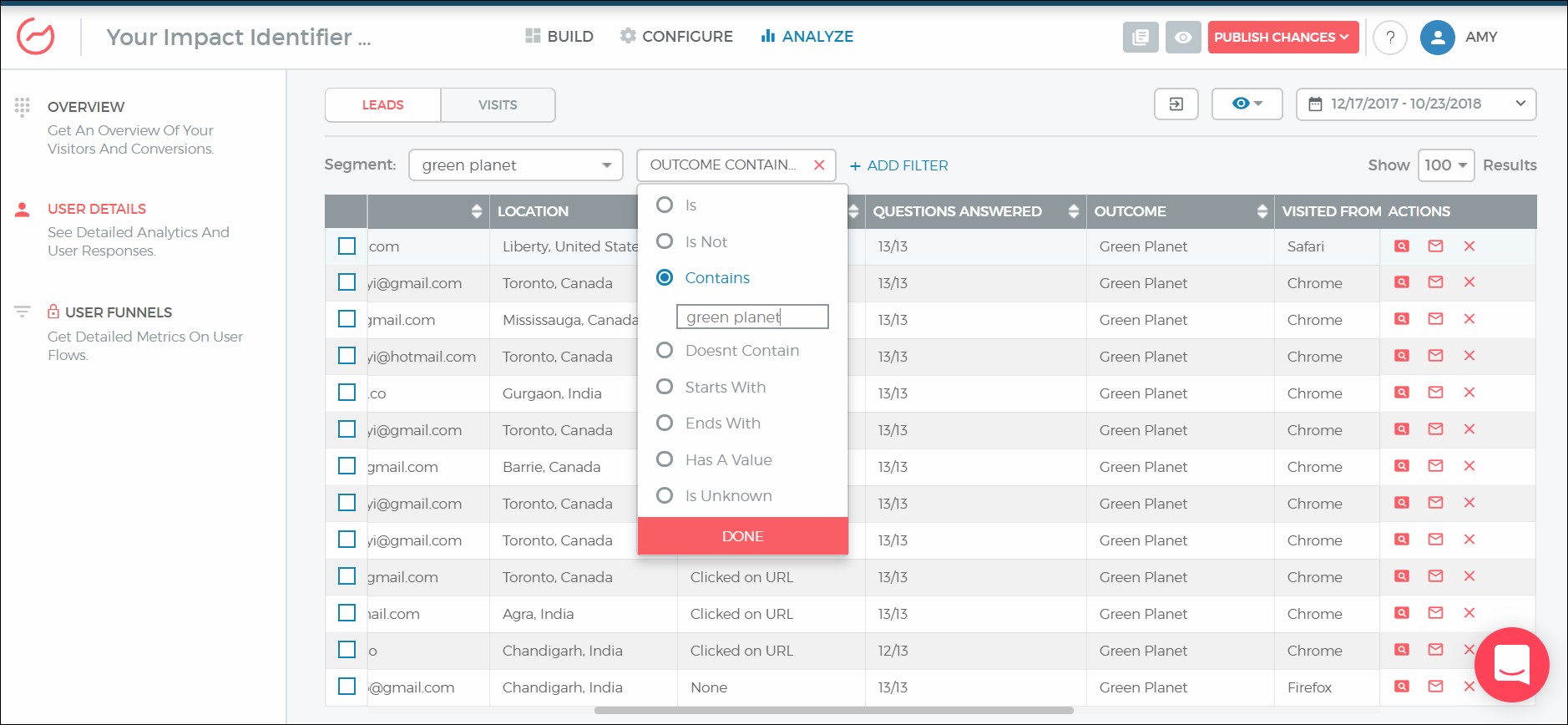 Google Analytics allows you to create segments in a way that allows you to identify your best chances for conversion. Certain experiments you can run are to test different offers, landing pages, and email templates to find out which ones convert better than others. Also, test at different times of the day.
This will help determine if sending emails at night is more effective than during the day or vice versa. If possible, try testing both days of the week and month-to-month variations to get a better idea of how these variables affect conversion rates.
7. Keep It Fresh
People start to recognize it as spam when you use the same template over and over again. You will have a better chance of getting your email opened and read if it differs from what you sent before, so don't be afraid to keep it fresh! 

Try using different tools to see what works for you. Don't be afraid to add emojis or other characters to help your email stand out in the subject line. In the example above, the highlighted email immediately catches the reader's eye – for the simple reason that the subject line had an emoji, and the others did not!
Similarly, you could try using different approaches, such as implementing humor with funny jokes, interesting facts, and much more! Remember, keeping it fresh is one of the best ways to have your recipients open your email. More than 51% of marketers say that updating old content was the most powerful tactic in their content marketing strategy.
Bonus: How Can You Build An Email List?
Here are some tried and tested ways to help you build a formidable email list, which you can be used to drive more conversions for your business.
1. Add a Lead Magnet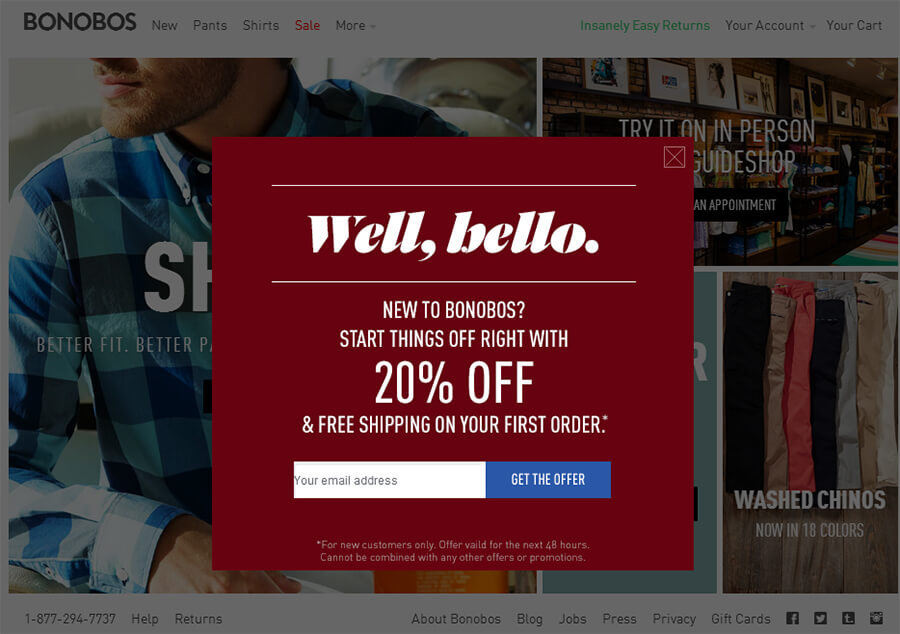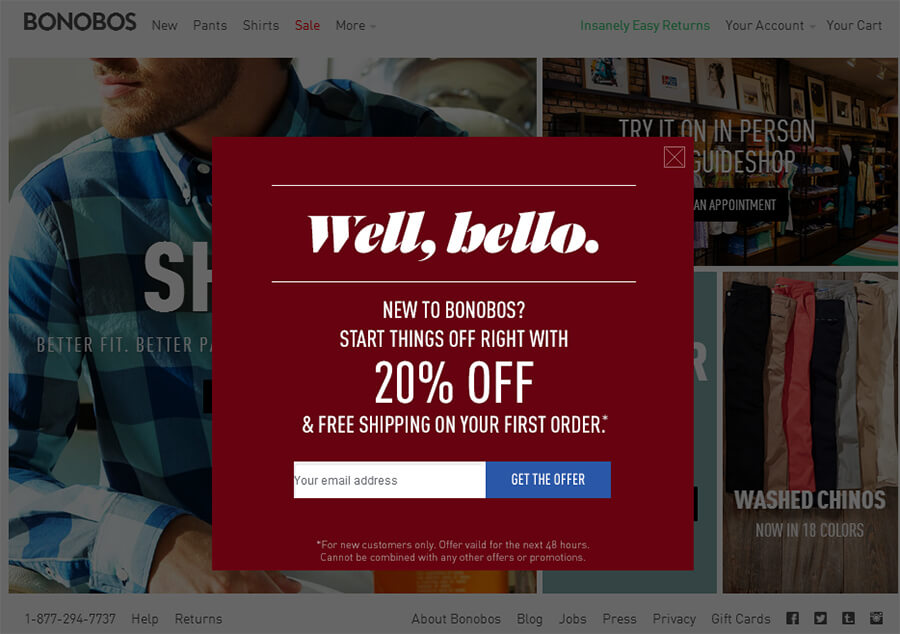 The goal of a lead magnet is to get people to sign up for your email list, and it can be anything from an eBook, popup campaigns, webinar series, or video training program.
2. Use Multiple CTAs
In this example by Litmus, they use multiple calls to action to increase the chances of the reader diving into the content.
3. Include An Option To Download Your Content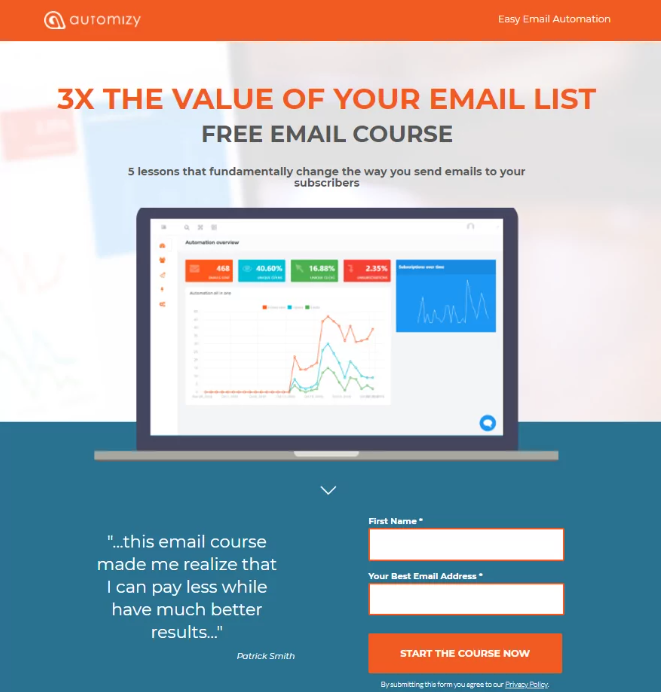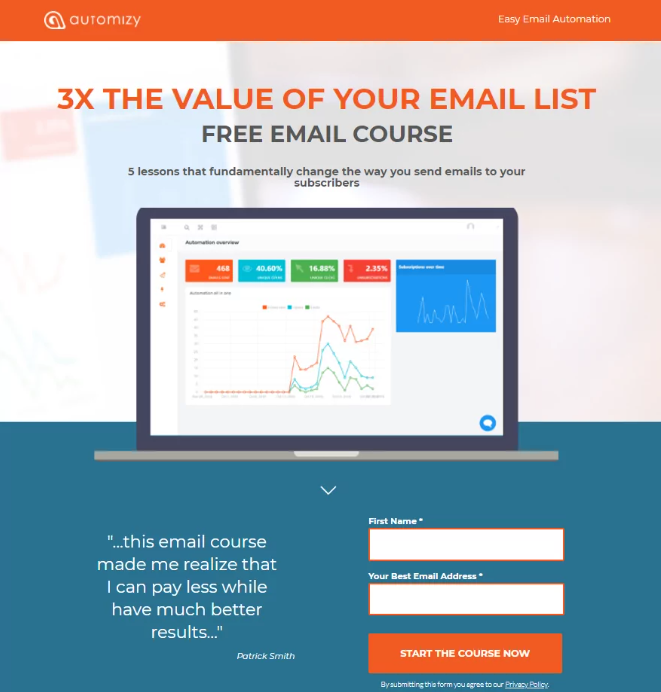 If you have a blog post or video series relevant to people in your niche, they'll be more likely to sign up if you give them the option of downloading the content so they can read/watch it on their own time.
In the example above, Automizy does this in a way that provides value and looks interesting by providing a downloadable course when you enter your email information.
Conclusion
The next time you're considering a new marketing tactic, try one of these tactics to experiment and understand which ones garner the best responses from your audience.
Among other tactics, one of the best ways to do this is to test multiple variations of your email on different segments at once and see what works best for them. This will allow you to identify which of these tactics works best for each segment, further helping you drive more conversions than ever.