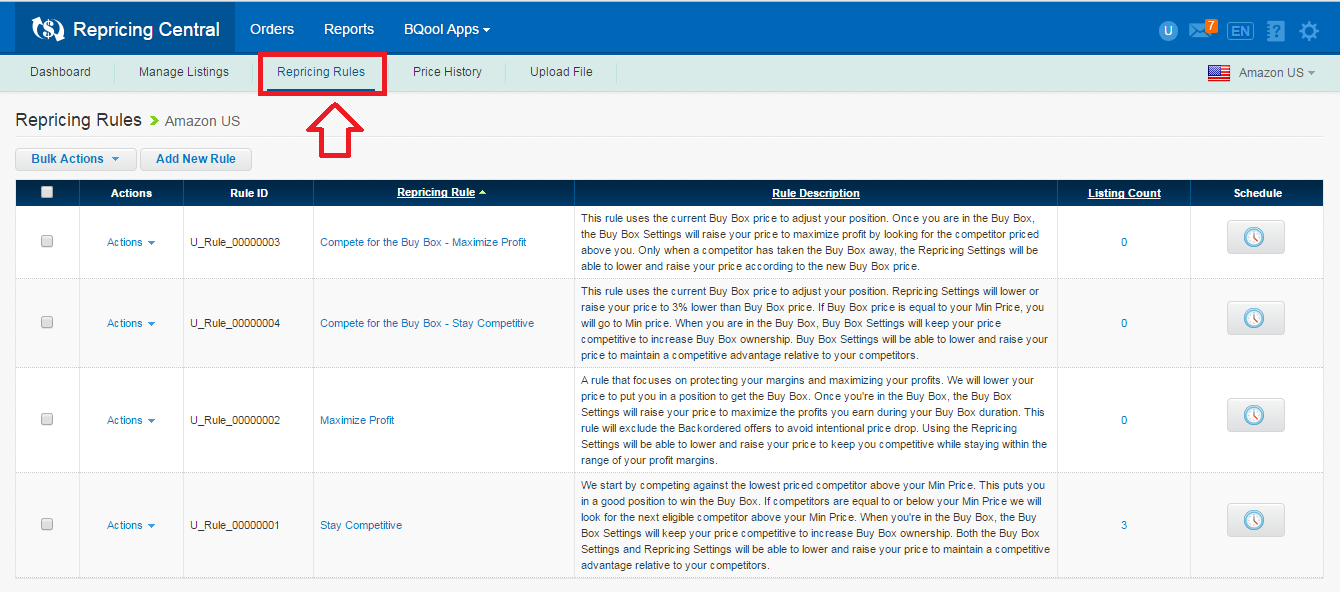 The main benefits of BQool Repricing Central are its minimized selling time, reduced expenses, and increased sales. Read on to understand further.
BQool Repricing Central offers Amazon merchants a powerful platform to automate the repricing process. It helps streamline how they reprice items, manage product reviews, and organize email campaigns. It offers the tool so you can improve the Amazon sales rankings for your new and existing items, helping you boost your sales while optimizing long-term storage cost on the selling platform.
BQool Repricing Central pushes your repricing's frequency every five to fifteen minutes, depending on the type of plan you get. This capability helps you rule over the competition when it comes to offering your customers the best possible price.
BQool Repricing Central also comes with an embedded profit and price calculator to give you close estimates on your product ROI and profit margins. It calculates your profits and prices, includes product and shipping costs, closing fees, UE VAT fees, and Amazon commission fees. One of the best parts is that the software refreshes so when you enter values, the calculations will be based on the latest prices.
You can also gain insights and discover data that could help you navigate your store to success. Its centralized location allows you to track offers, rankings, Buy Box win percentage, fulfillment, and position. You can even see the handling time, backorder status, and dates of your competitors so you can make critical selling decisions for your pricing tactics.