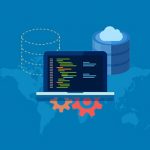 Most people browse the internet to read online reviews and user feedback before they purchase stuff or select a restaurant for dinner. Leading online SaaS directories help consumers to make smarter purchase decisions, and companies that get good user reviews and ratings sell more items. High ratings can boost a product's popularity as well as search ranking.
User ratings and reviews are used not just by retail consumers. Of late, a lot of review platforms have been launched focused on SaaS and B2B solutions. These directories enable companies and users to air their feedback on a software solution they purchased and used. These review platforms are thus a reliable source of information for potential buyers who are looking to invest in suitable B2B software systems for their organization.
Therefore, B2B vendors need to ensure their enterprise SaaS solutions are listed in these top directories with good ratings and positive user reviews.
Social proof helps to boost sales
It is essential to make customers trust your company and product to convert them into buyers. This is especially true in the B2B software market, where potential buyers are sure to do proper online research, read reviews, testimonials, and social media posts, and verify user complaints before deciding to invest in a system. In fact a survey made by Google/CEB's Marketing Leadership Council indicates that B2B clients only contact vendors after they have completed 57% of the purchasing process.
Previously, it needed a lot of time and money for companies to establish social proof. Today, there is a simple and affordable way to quickly gain user and expert social proof: get your software product reviewed in a reputable SaaS directory. These websites collate products in specific categories and publish analyses by in-house experts and/or customers who provide their feedback and experience with a given solution. You can ensure your product is objectively reviewed (some B2B directories provide this as a free service) and becomes quickly visible to the hundreds of visitors who browse such sites every day.
Buyers depend on review directories for reliable information
Company executives are busy professionals who are strapped for time. However, they need to do proper research before selecting suitable software tools for their organization's needs. They can't depend on product websites because these may not be visible in search engine rankings and may not offer objective information. Instead, as a survey made by BrightLocal reveals about 85% of users read up to 10 product reviews before they believe a product's quality and usefulness. Third-party B2B directories are tops among these sources of useful insights.
Review sites publish tons of relevant content and are more objective compared to the biased pitches published on products' official websites. Plus, they attract a lot of traffic which make them high in Google and other popular search engines. Quite often, review sites even rank higher than the official product website when you search for a software solution's name and review. The State of Demand Generation study made by Pardot indicates that most B2B purchasers start their software discovery using online search. This allows third-party review sites to gain these online leads and direct them to your landing page.
For all the above reasons, you will profit a lot by getting your SaaS software product published in the below given top 5 B2B directories:
1. FinancesOnline.com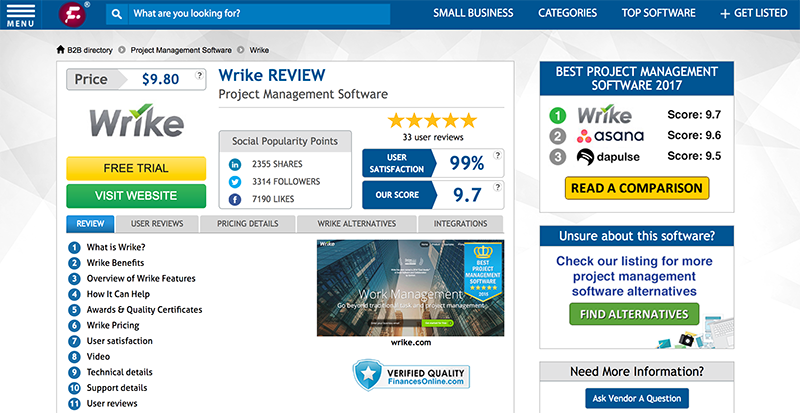 FinancesOnline.com is rated the best review directory and the fastest growing online review platform. This site utilizes a proprietary algorithm to measure a software system's quality based on a range of metrics to help prospective customers understand if a product is worth investing in. It uses a system called SmartScore to calculate a score by analyzing a solution's main features such as mobility, integration with other programs, customer support, customization, collaboration tools and others. Plus, this website offers extra services to SaaS vendors including content marketing, brand awareness improvement, and lead generation campaigns.
FinanceOnline stands above competitors because it offers effective lead generation campaigns for B2B and SaaS solutions. Vendors have reported high ROI and conversion rates from these lead generation campaigns. A typical B2B directory gives an average conversion rate of 7%, but FinancesOnline offers higher rates of at least 10% for less-known products and more than 20% for popular vendors. These results are possible because FinancesOnline attracts high-quality traffic and most visitors are keenly interested in SaaS and B2B systems. So, a high percentage of them eagerly subscribe to free trials and then convert into paying customers. To learn more about the lead generation opportunities for your software platform, you can request a review of your product here.
Your business can gain a lot by getting published on FinancesOnline.com. Plus, their experts' unbiased, objective reviews can help to boost the credibility of your product. Use the search box on the site to check if your software solution is already published on FinancesOnline.com.
The website also offers quality awards and certificates as well as trust marks that vouch for the high caliber of your product. This can help to significantly improve consumer trust in your product and boost sales.
FinancesOnline.com provides a unique Verified Quality Seal that can be displayed both on your solution's review page and on your own website. The seal carries the guarantee that your product is of high quality and has been positively evaluated by independent and credible experts. Marketing studies show that using these types of seals can enhance product sales by up to 14%.
Your product can also be recognized with quality certificates from the site's in-house experts. These quality badges are proof that your product offers useful features and benefits such as a handy free trial or great user experience. These quality awards and badges tell potential buyers that your product is trustworthy and stands above the competition.
Another unique aspect of this B2B directory is Customer Satisfaction Algorithm, which analyzes social media mentions, user reviews, and feedback about your product, and then calculates a score that shows the overall customer satisfaction. This score provides a practical metric that tells helps customers easily gauge the user social proof for a software solution at a single glance.
2. IT Central Station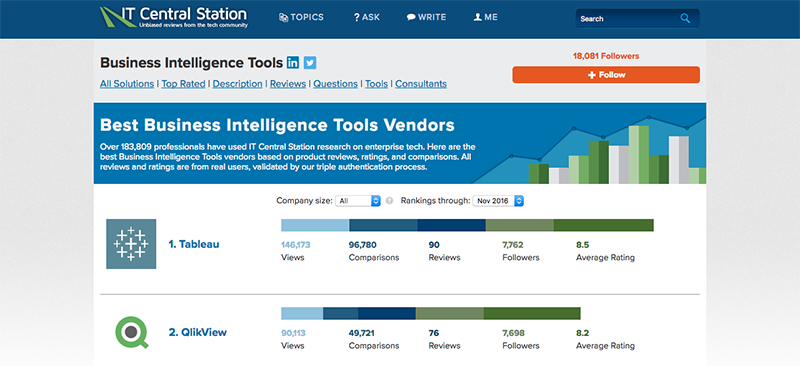 IT Central Station is a crowdsourced review site that collects independent user reviews of SaaS and B2B systems for the enterprise tech community. The directory uses the services of a community manager who verifies the identity of reviewers who post user reviews. Each review is vetted with an interview of the reviewer before it is posted on the directory after getting the reviewer's permission.
IT Central Station is a real-time platform that offers relevant user information for enterprise technology decision makers. Thus, this site functions similar to Yelp or TripAdvisor for enterprise technology.
Created for enterprise technology buyers, this community directory offers reviews, recommendations, and expert tips for scouting buyers. All the user information published on the site is current, relevant, and objective. They also offer marketing solutions for vendors including advertising and lead generation services.
The site protects your reputation as anonymous reviewers are prevented from posting and reviewers are encouraged to use their real names to promote expertise. In short, IT Central Station offers an avenue for real users, independent consultants, and knowledgeable experts to share their feedback and expertise for the benefit of decision makers.
3. Capterra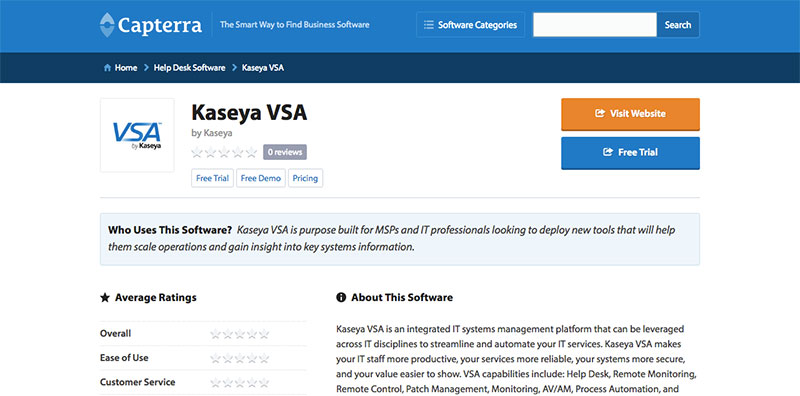 Another quality SaaS directory, Capterra help researchers who are searching for the right B2B SaaS solutions for their company by enabling them to compare different systems and connecting them with the right sellers. Capterra lists more than 300 software categories and publishes informative user reviews, blog posts, and buyer's guides to help you analyze the various options.
On this site, you can easily identify and navigate all the choices. Plus, Capterra helps software vendors engage these purchasers profitably. An overview of services offered to vendors reveals that the directory provides a range of lead generation possibilities.
The site is a leading online directory for business software solutions, helping thousands of buyers search and find suitable systems from the more than 300 software categories listed. In addition, their software experts also always ready to help and recommend fitting programs for your specific requirements.
4. G2 Crowd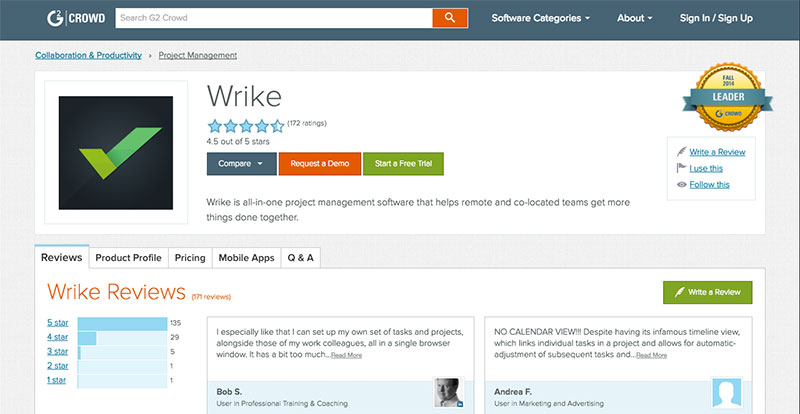 G2 Crowd searches for leading business software systems and analyzes them with user reviews. Enterprise technology buyers, investors, and analysts can use this directory to compare and select suitable software applications based on synthesized social data and in-depth user reviews.
G2 Crowd is rated one of the best Capterra alternatives. On this site, users share their reviews and feedback in real time. For this reason, it ranks high among popular online platforms for reliable business software reviews. G2 Crowd currently features more than 25,000 authentic user reviews.
The website has created a community of more than 30,000 software users who share their reviews and comments. Software buyers can use the insights they get from these authentic reviews to gain knowledge about products and make educated purchase decisions. G2 Crowd also uses a unique Grid Scoring methodology that enables browsers to quickly find a fitting match for their specific needs. On top of that, you can write your own reviews and earn online recognition and rewards by becoming a top contributor.
5. GetApp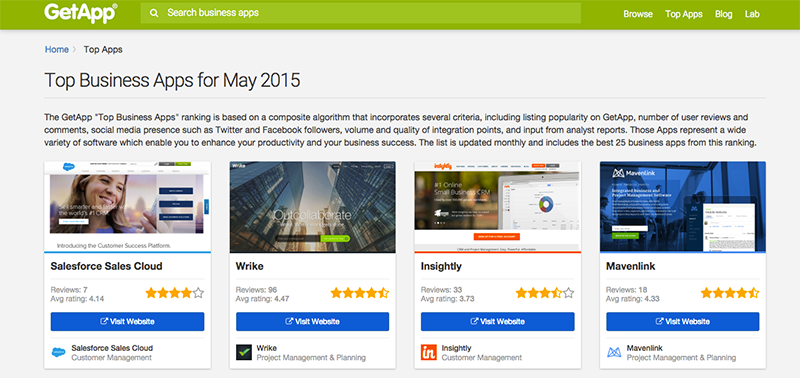 Another viable G2crowd alternative is GetApp. This directory helps businesses of all sizes search, compare, and choose the best B2B software tools sold in the market. GetApp features detailed reviews of more than 3,000 apps.
The company's CEO states that, "Only 10% of online visitors find what they are looking for when interacting online". That's why companies all over the world use GetApp to search and find suitable business applications. The directory categorizes software systems by geographies, platforms, customer types, industry, devices supported, and pricing model.
On GetApp, you can search for software apps, ask questions, read user reviews, and check out recommendations. This directory claims to be platform-neutral and vendor-independent.
Popular software categories on GetApp include Project Management, Integration Solutions, Marketing, Finance & Accounting, HR & Employee Management, Business Intelligence, CRM, and Collaboration Tools.
Business app developers can benefit from this site by gaining more visibility and improving their sales. Business providers can obtain more leads, conduct co-marketing campaigns, get integration partners, and build their app store. Though there are many GetApp alternatives, this reliable online directory is certainly one of the leading players in the market.