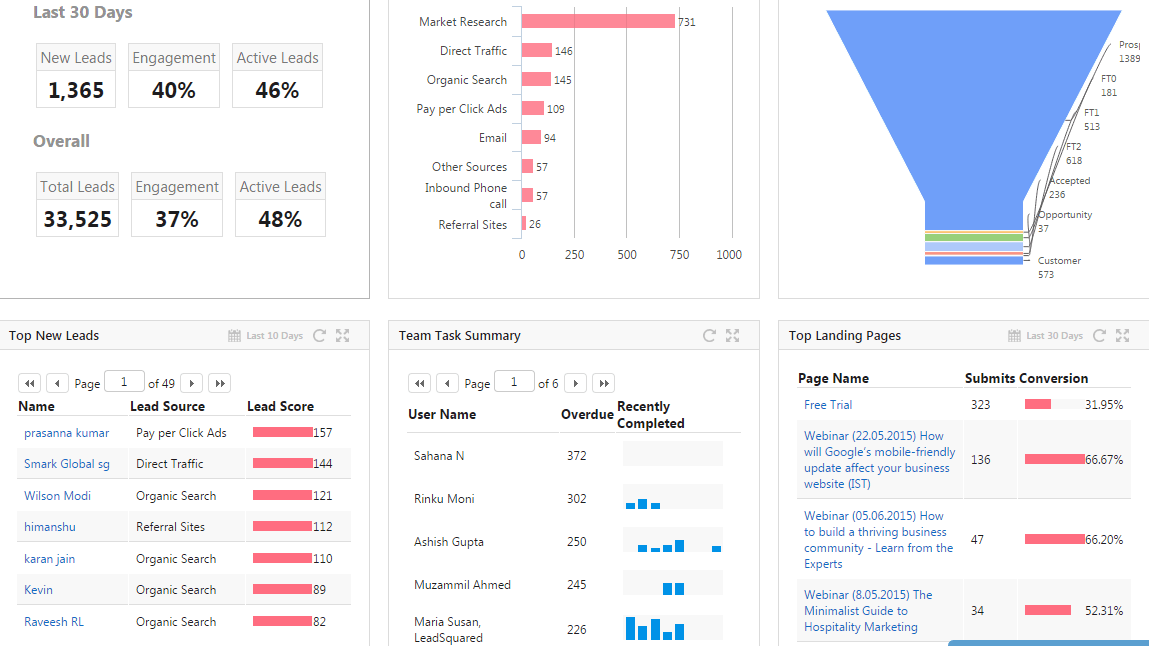 The main benefits of LeadSquared are its comprehensive feature set, reliable customer support, and customization. Here are more of its benefits:
Automates lead capture
LeadSquared helps you capture leads from a variety of sources including events, blogs, lead generation sites, chat, online ads, emails, and phone calls. Plus, you can use the landing page builder to create effective responsive and custom landing pages. You can utilize your own templates or select from the app's extensive library. On top of that, you can leverage the website widgets and responsive web forms to convert web pages into lead capturing engines.
Automates marketing activities
You can initiate email, SMS, and drip-marketing campaigns, and track your activities on all touchpoints such as phone calls, emails, online ads, website, and blogs. Plus, you can segment the lead list based on relevant variables such as geography, lead scores, behavior etc.
Speeds up sales 
You can prioritize sale-ready leads with lead engagement and lead quality scoring. LeadSquared automates lead assignment to sales reps by pre-defining distribution rules. You can set your tasks as well as reminders to manage customer engagements easily. Plus, you can utilize the mobile app to access sales information in the field.
API
You can leverage the developer-friendly API and webhooks framework to connect your lead generation sites and existing business systems to your LeadSquared account.