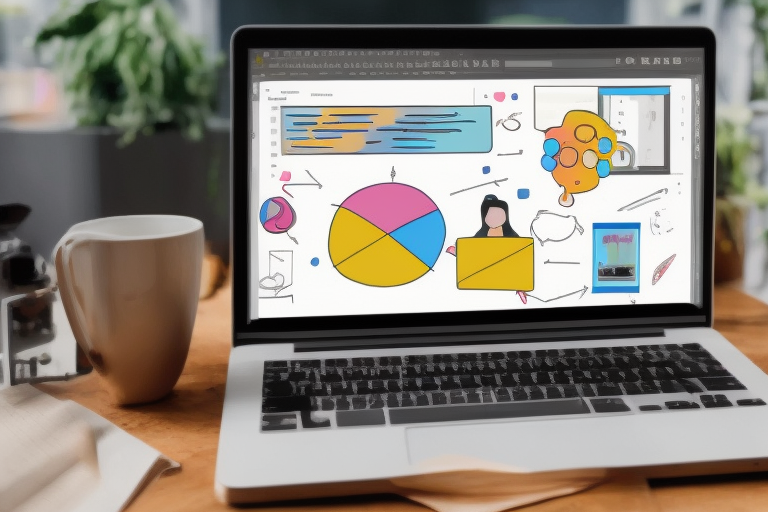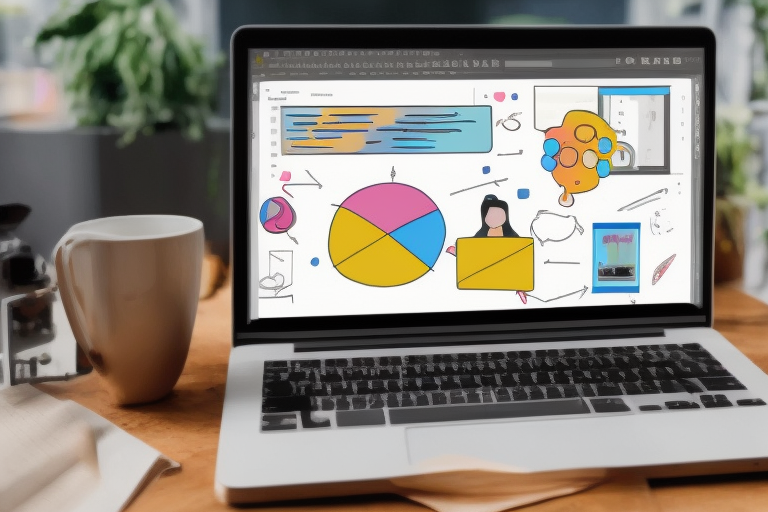 If you're a business looking to boost your online presence and attract more leads, having a content-rich website is a must. 
But, creating and managing website content can be a real hassle. From figuring out what to write to writing, publishing, and promoting it, the cycle never ends. And let's face it, as a business owner or marketing manager, you've got better things to do than spend all your time on content creation.
Artificial Intelligence (AI) is here to save the day! Even though AI tools have been around for some time, it wasn't until the advent of ChatGPT that AI gained widespread popularity.
In this blog post, we'll take you through 11 ways AI tools can make creating and managing your website's content a breeze. No more wasting time on tedious tasks – AI's got your back, even giving you content ideas.
How to use AI tools to create and manage content creation on your website
Creating content for a website is like painting a masterpiece, and AI tools are like having a team of talented artists at your fingertips. With their advanced algorithms, AI tools allow you to craft compelling content quickly and easily, like having a paintbrush that knows exactly what colors to use. 
These tools also ensure that your digital creation is always fresh, vibrant, and in harmony. 
Here's a rundown of 11 ways AI tools can help you at every stage of content creation for your website.
Website structure
Just like a building has different levels, rooms, and halls that are organized in a certain way to make it easy to get around, a website has pages, menus, headings, and links that are arranged in a structured way to make it easy for people to find what they're looking for.
A good website structure is important because it helps people and search engines understand what's on there. 
Creating a structured website doesn't have to be difficult or technical anymore. You can use a website builder like Weebly, Squarespace, or Wix for easy setup with pre-made templates. These builders are user-friendly, so even if you're not tech-savvy, you can build a solid website structure without hiring a developer.
Website Copy
It's super important to have an attention-grabbing killer copy because it can either make visitors stay and check out the rest of your site or make them say, "Later, dude!" 
Finding top-notch copywriters can be challenging, especially ones that get your business. Just input information about your product/ service, and AI tools like WriteSonic, CopyAI, and Copysmith can pump out website copy that's spot on. 
WriteSonic's ability to convert features to benefits can be a game changer for your website.
Content Strategy
Without a clear plan, content creation will likely lack purpose and result in ineffective output. 
To develop a successful content strategy, it's important first to understand your target audience, including their pain points and interests. This information can then be used to create a content calendar and plan for distribution. 
You can use tools like Hubspot, Trello, and Notion to create and track the content strategy. 
If unsure where to begin you can try using AI tools like ChatGPT. If you are wondering how to use ChatGPT, enter the prompt/questions that come to your mind. It can help you get started on the content strategy plan like the one below.
Keyword Research
The initial step in content creation is identifying keywords to target for search engine ranking. For the CRM software example, the goal is to rank for 'best CRM software', but starting with easier keywords may be smarter due to competition.
Various keyword research tools, such as Ahrefs, SEMRush, and Moz, can assist you in identifying keywords based on factors such as difficulty and search volume. Keyword Insights AI is an amazing tool for discovering new keywords and clustering them accordingly. It can help quite a lot in the content strategy as well.
Topic Ideas
With your keywords selected, it's time to turn them into blog post topics to improve search engine ranking. To effectively do this, it's important to understand the search intent of every keyword.  
AI copywriting tools like Writesonic, CopyAI, Jasper, etc are some of the best tools for generating topic ideas from existing keywords. Just enter the keyword you are targeting and you have your topic ideas in a second.
Blog Outlines
Even with a hired writer, you will still need to invest some time in the process. This includes providing the writer with a blog outline to ensure that the article meets your expectations.
Instead of spending countless hours researching to create an outline, utilize AI tools like Writesonic AI Article Outlines, Frase, Rytr, and Copysmith. Simply provide the topic and focus keyword; these tools will quickly generate several blog outlines for you to choose from. You can also edit the outline to meet your specific needs.
Blog posts
Writing blog posts can be challenging and time-consuming, requiring extensive research from various sources such as other blogs, articles, research papers, and even books. 
Tools like IrisAI, Semantic Scholar, and WisdomAI can enhance your research abilities by providing effortless access and concise summaries of research papers on any topic.
The writing process can also be intimidating, especially if you struggle with writing the post may require extensive editing. Even though there are many AI tools like Jasper, CopyAI, CopySmith, and Rytr to write blog posts, it is difficult to rely on them for full-fledged long-form blogs.
But Writeosnic's Article Writer 4.0 is an all-in-one solution for generating a 2000-word blog in just a minute. All you need to do is input the topic and the tool will handle the rest, including keywords, outlines, and the entire blog post.
Unique images
Are you tired of searching for the right stock images to enhance your blog content? Despite investing in expensive stock image subscriptions, you're still not pleased with the results, as the images are good overall but fail to match the topic at hand.
The AI image generation tools like DALL-E by OpenAI, Stable Diffusion, GauGAN, and Midjourney solve these issues by saving you time and providing you with unique and complementary images. 
Photosonic, a unique AI image generation tool, uses a blend of DALL-E and Stable Diffusion to produce exceptional AI images and artwork. 
Unique videos
Creating videos is even more time-consuming than images, right? You have to find suitable stock videos and edit them using software like Adobe Premier Pro, and if you're not familiar with video editing tools, you'll need to hire a professional editor.
However, you can simplify this process using AI tools like 
Synthesia

– You can create videos with human presenters by simply typing in text

Reface

– Swap faces with friends or celebrities, or insert your face into pre-made videos with fun and ease.

Make-a-Video

– With the option to share online or download, the AI-generated videos are created simply by inputting text.
Create checklists for content consistency.
When collaborating with a team, it is not uncommon to overlook small details like adding alt-text to an image, adding references, and interlinking. It can be quite confusing to check if everything is in place constantly. 
Creating checklists and guidelines for various purposes simplifies the process and ensures consistency in the website content. We highly recommend having an SEO checklist and publishing guidelines document. If you are unsure what to include in any checklist, ChatSonic is just a click away. 
To store the documents and provide team members with access, you may use tools like Notion or Trello.
You can also check out some of the best project management software.
Content distribution and promotion
To make the most of your content, you need to get it out there and in front of people. This is where distribution and promotion come in, using channels like social media, email marketing, influencer outreach, guest posting, and paid advertising.
The goal is to get as many eyes on your content as possible and inspire folks to take action – like visiting your website, signing up for your newsletter, or making a purchase.
Tools like WriteSonic can help you turn your blog post into snack-sized social media posts. And you can even make scheduling these posts a breeze with tools like Hootsuite. Easy peasy!
Additionally, if you're looking to promote your content more effectively, consider leveraging hashtag generator tools like Vondy.
Looking to build your Martech stack, select one of the best marketing tools from these 2023 recommendations.
Scale-up content creation with AI
Artificial intelligence has changed the way we work for the better. Using AI tools for creating and managing content on a website can boost productivity and create content at scale in various formats, such as infographics, flow charts, articles, videos, etc. As we talked about a lot of tools in the blog post, here are some of our favorites.
ChatSonic

– an AI chatbot similar to ChatGPT, is phenomenal in answering any question with its real-time data. It is an all-in-one tool and can assist in every step of the content creation process.

Keyword Insights AI

– the best tool for keyword discovery, clustering, and creating briefs. But it does not write blog posts.

Reface

–  A fun way to improve your engagement on social media by swapping faces with friends and celebrities in videos.

Notion

– This lifesaving tool keeps your information organized and in one place. Store your checklists, calendars, drafts, and more for easy access and organization.