The esports industry has grown immensely from back in the mid-2010s. Although it remains a niche market under the massive umbrella of online entertainment, it has turned into a million-dollar sector, raking in more than $200 million in ad revenue and more than 30 million viewers in the United States alone.
The growth in both its following and revenue can be attributed to online streaming platforms that are making esports accessible to a broader range of audiences. In this article, we will delve into crucial Twitch statistics that play a major role in turning the online gaming community into a profitable industry.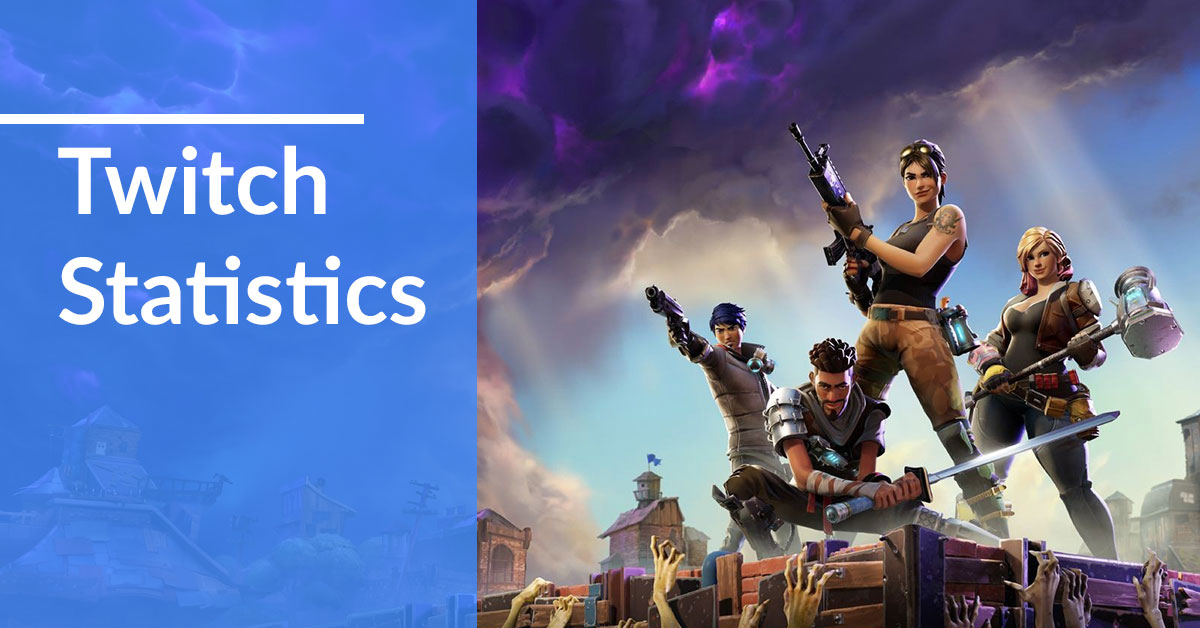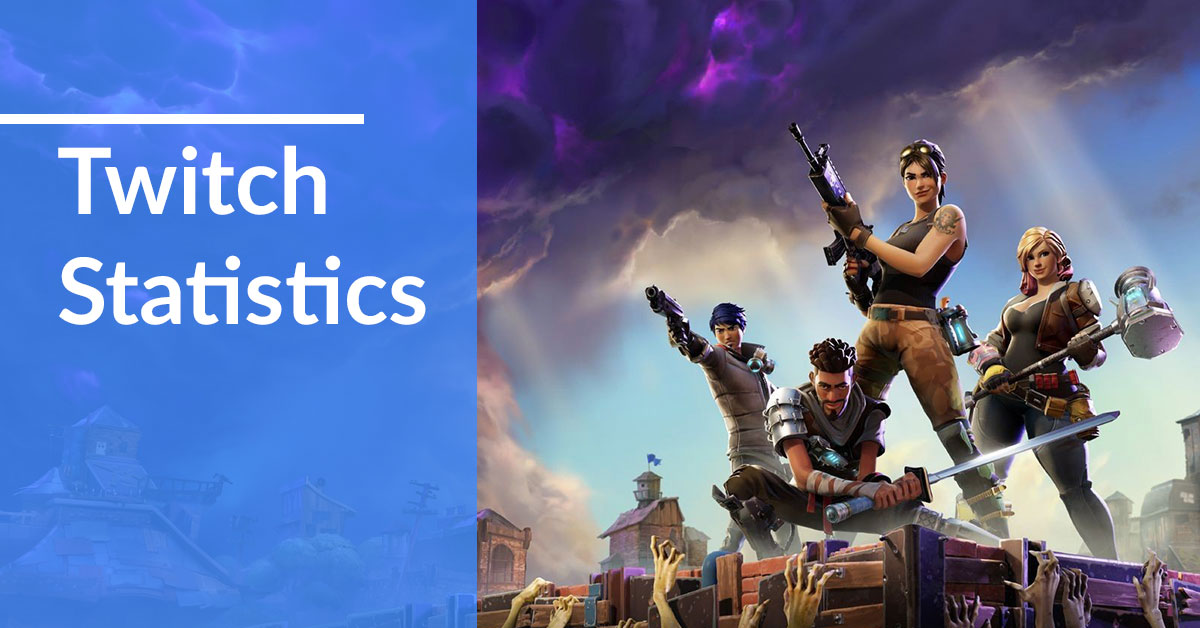 Twitch Statistics Table of Contents
The Early Years (2012–2013)
Twitch was originally a gaming category of a lifecasting channel called Justin.tv, which was owned and operated by its founder, Justin Kan. It focused on video streaming and esports. Even as a startup platform, Twitch.tv gathered sizable interest. Within a year, it became the go-to social platform for gamers and esports fans.
In 2012, Twitch recorded 20 million unique viewers per month, which increased by 125% to

45 million unique viewers per month in 2013.

Twitch's average number of

minutes watched per month grew 100% from 6 billion minutes per month in 2012 to 12 billion minutes per month in 2013.

In 2013, 68% of Twitch viewers decreased the time spent watching TV to focus on game entertainment.
The Amazon Acquisition
Twitch's rapid growth got the attention of tech giants, including Amazon and Google (via YouTube). In 2014, Amazon won the acquisition battle and bought Twitch for $970 million. Twitch operates independently as an Amazon subsidiary and continued to set new records in the online streaming and gaming industry.
Share of Live Video Streaming Traffic by Volume
(US only)
Share of Live Video Streaming Traffic by Volume
Twitch: 43
Twitch
%
Share of Live Video Streaming Traffic by Volume
WWE: 17.7
WWE
%
Share of Live Video Streaming Traffic by Volume
UStream: 10.9
UStream
%
Share of Live Video Streaming Traffic by Volume
MLB.com: 7.2
MLB.com
%
Share of Live Video Streaming Traffic by Volume
ESPN: 6.3
ESPN
%
Source: Business Insider
Created by CompareCamp.com
Twitch took 43.6% of the live video streaming traffic by volume in the US in 2014.

Twitch reached 100 million unique viewers per month in 2014 (122% higher than the previous year).

An average of 1.5 million broadcasters streamed on Twitch in 2014 (66% higher than the previous year).

Twitch broadcasted a total of 11 million videos per month in 2014 alone.
The Twitch Business
For the people not familiar with how the video streaming industry works, the question is always how do streaming platforms make money. Twitch makes money through advertisements and premium subscription fees. For the broadcasters or streamers, they get a share of ad and subscription revenues via Twitch's partnership program.
Twitch's current net worth is estimated to be $5 billion.
As of May 2020, Twitch has more than 27,000 partners.

More than 220,000 streamers received the affiliate status during the first year of the Affiliate program (April 2017–2018).

The revenue sharing between Twitch and streamers is approximately 50/50.

Twitch streamers can set their channel subscription fee between $4.99 to $24.99.

45% of respondents stated that they would buy a product just for being part of the community around it.

Twitch generated a total of $178.1 million ad revenue in 2019.

Twitch is expected to deliver $213.8 million ad revenue in 2020.
Viewership Statistics
Twitch started with a sizable number of viewers even during its first year. In 2012, the platform recorded 20 million unique viewers per month, with an average of 85 minutes watched per user daily. By the end of 2012, Twitch accumulated a total of 6 billion minutes watched per month. Over the years, these numbers would continually grow.
In January 2018, Twitch's peak viewership reached 962,000, surpassing

MSNBC at 885,000, and CNN at 783,000 and putting Twitch among the US' most-watched cable channels.

As of this writing, Twitch has a total of 326 billion minutes watched.

As of May 2020, the average concurrent viewer of Twitch is at

2,546,508.

Most popular Twitch channels as of March 2020, ranked by number of followers

League of Legends

accumulated a total of 29 billion viewers (and counting) in April 2020, making it the all-time most-viewed game on Twitch.

Valorant

is the most streamed game on Twitch by viewer count as of May 2020.

Twitchtracker reports that as of July 2018, the average number of Twitch viewers at any point in time is 997,174.
Source: Twitch Games Statistics
Viewer Demographics
Online video streaming platforms and esports fanbase is made up mostly of Millennial and Gen Z viewers and players.
Source: GlobalWebIndex Q2 2019
The majority of Twitch's viewers fall between the age of 16 and 34.

Twitch viewers are 65% male and 35% female.

Fortnite

became one of the most popular competitions; just last year, Fortnite World Cup was won by a 16-year-old player who beat more than 40 million players around the world and took home $3 million.

Tyler "Ninja" Blevins, 28 years old, was Twitch's most popular and highest-paid streamer. He earned more than $500,000 a month from playing and streaming

Fortnite

on Twitch.
Twitch During the COVID-19 Pandemic
The coronavirus pandemic threatens not only public health but also the industry of entertainment. With the majority of people confined to their homes, they turn to other forms of entertainment accessible from their homes, and esports is one of them. The spike in viewership is evident on Twitch's March 2020 data, which shows an increase of 10% in viewership as compared to the previous week.
As of March 2020, Twitch experienced a 10% increase in viewership as a result of the global coronavirus pandemic.

Twitch's peak daily active users reached 22.7 million as of March 2020.

There is an average of 1.6 million concurrent viewers daily as of March 2020.

The number of streamers reached 65,000 daily as of March 2020.

22.98% of Twitch.tv's traffic came from the US, followed by Germany (7.07%), Russia (5.60%), South Korea (4.96%), and France (4.24%).

As of April 2020, Twitch has a total visit of 897.11 million users.

As of April 2020, Twitch ranks first on the list of top websites under the "Video Games Consoles and Accessories" worldwide category

.

There is also a sudden increase in the number of first-time downloads of the Twitch app from Greece, Italy, Spain, and the United States as a result of the coronavirus (COVID-19) pandemic.
Washington Post; Sensor Tower
Streaming Platforms Reshaping the eSports Industry
Streaming platforms like Twitch, YouTube Gaming, Microsoft Mixer, etc., have undoubtedly played a significant role in the rise of the esports industry, especially in the US. In 2019 alone, more than 30.3 million people watched esports events at least once a month. Twitch's ability to quickly adapt to the unforeseen changes and turn promising opportunities into lucrative ventures are just among the factors that keep the platform on top of its game. Just recently, Twitch launched the esports directory, which is an easier way to navigate the platform so that viewers can find live matches, gaming events, etc., amid the sudden traffic growth.
Twitch's decade-long monopoly of the esports platform, however, appears to be no longer as solid as in the previous years. Other platforms like YouTube Gaming and Microsoft Mixer are getting more competitive, giving streamers and viewers other options; a perfect example of this would be Ninja, Twitch's most popular streamer, who left the platform in 2019 and transferred to Mixer. How long will Twitch remain as the dominant platform is something that only time will tell.
---
References:
Twitch Revenue and Usage Statistics (2020)

The Effect of Coronavirus on Streaming in March

The State of Influencer Marketing 2020: Benchmark Report

Influencer Marketing in eSports | The Rise of eSports' Influence on Brands

Watch and Learn: The Meteoric Rise of Twitch

Twitch channel summary statistics (past 30 days)

How Amazon's Twitch Platform Makes Money