Any business needs a responsive customer service to stay in the game. Whether you're a small business or a multinational company, the rule is simple: address your customer's concern NOW… or your competitor will.
The top help desk software solutions on the market today don't just streamline query-to-resolution processes; they provide insights and address vertical needs. The challenge for buyers isn't just to find the best option, but to understand first the often subtle differences among the options.
In this help desk review, we will give you a quick glance on each software. We will tell you the specific value proposition of the solution right away, then move on to lay down the help desk pros and cons.
1. Freshdesk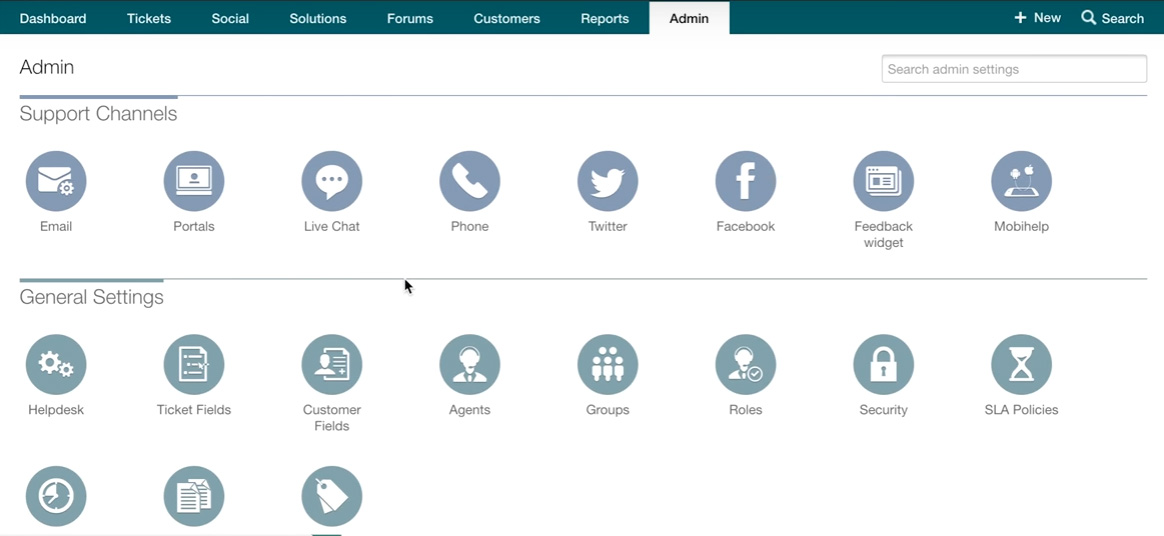 It has a well-balanced combination of features, simplicity, scalability, and support. Freshdesk adapts to the needs of business of any size or type and in any scenario, making it a top software in the category. Deployed as cloud or SaaS, it is most ideal for small and medium businesses and large enterprise with horizontal support requirements.
This top help desk software has email-to-ticket conversion and self-service portal to cover your support service 24/7. It also allows for multiple service level agreement policies, plus leaderboard and gamification to motivate agents. Other key features include: automations, integration with leading productivity and CRM solutions, and multi-channel support.
Freshdesk offers a freemium for up to three agents, with paid plans starting at $15 per month.
Advantages
Scalable to a wide range of help desk requirements, be it basic support or advanced service desk

Converts email queries to tickets fast

Self-service portal and knowledge base help you provide support during off-business hours

Allows customers to reach you via different channels including via Twitter and Facebook

Single-panel view of tickets keeps everybody in the loop

Prevents ticket response duplicates

Fast inter-department ticket routing

Time-tracking helps you keep tab of agent turnaround rate

Game mechanics egg your agents to outperform their best performance

Responsive customer service
Disadvantages
May unable to address vertical support needs

Does not strictly adhere to ITIL

Pricing tiers not the cheapest
2. LiveAgent

It's a general help desk software, too, but with emphasis on real-time chat. LiveAgent has cloud and on-premise options and targeted at small and medium businesses. A large enterprise with basic support needs will also find LiveAgent a good tool.
Unlike Freshdesk, LiveAgent is less scalable. Its best feature is its live chat widget. It lets you connect to customers at the moment when they're browsing your products on your site, or are engaged on your social channels. LiveAgent also features ticket management, reporting, gamification, and multi-lingual support.
Cloud plans start at $12 per agent, while on-premise starts at $899 for three agents.
Advantages
Lets you connect to customers during the most critical part of their purchase journey–when they're checking your product

Live chat widget easy to install and use

Offline option directs customers to self-service or email so you don't lose touch

Cheap and simple way to get support up and running
Disadvantages
Too much emphasis on live chat

Ticket management and reporting not much scalable

Mobile app interface can be improved

No freemium
3. Samanage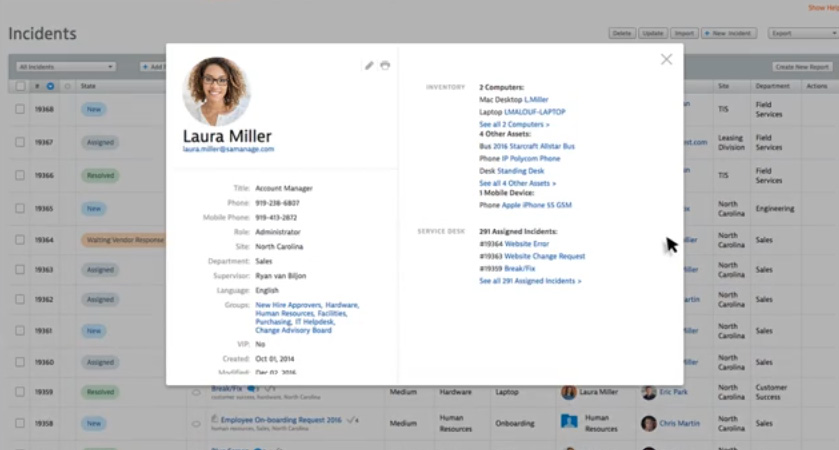 The software subscribes to ITIL standards and is, in fact, an IT asset management software. It's no surprise that Samanage is one of the more complex solutions in our list, and can be intimidating at first for companies with standard help desk needs.  The SaaS or cloud-hosted solution is ideal for medium and large enterprises.
Samanage key features include: ITIL-compliant ticketing and asset management systems; self-service portal; SLA management; mobile access; risk detection; and API. Pricing is by quote with separate plans for IT service desk, IT asset management, and integrated IT solution.
Advantages
ITIL-compliant ticketing management, IT asset management, and other key modules

Can handle complex service desk needs

Streamlines query-to-fulfillment workflow

Lets you keep tab of your IT assets, contracts, licenses

Integrates with standard business and productivity apps

Mobile access (via browser)
Disadvantages
May be too complicated for standard help desk needs

Some features may be unnecessary

Price by quote is expectedly more costly than basic help desk solutions

Interface is dull and can be improved
4. Zendesk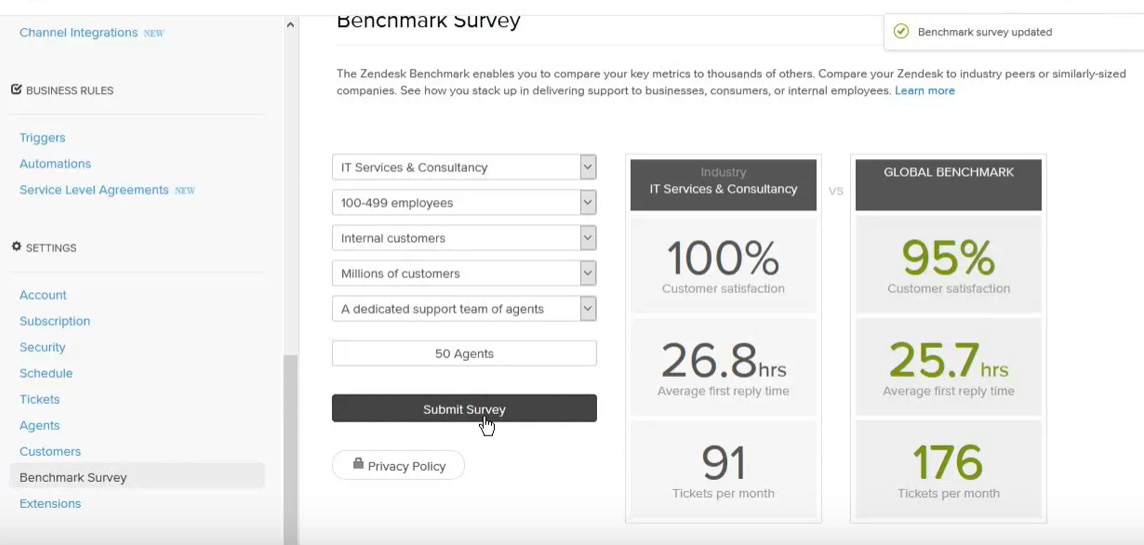 One of the most popular help desk apps today, Zendesk is used by more than 40,000 organizations for its scalable support features. It's a SaaS favorite among freelance and small business owners, but it's also used by large companies with basic help desk needs.
Zendesk's ticket management is expandable to manage thousands of queries daily managed by up to 500 agents. Tickets are likewise converted to FAQs, which can build your knowledge base over time and create a robust self-service portal. Moreover, this small business help desk has sophisticated reporting that lets you measure customer satisfaction index benchmarked against your target. The app is available in five plans with the basic package of $5 per agent/mo.
Advantages
Grows with your support needs; can handle thousands of tickets daily

Perfect to manage seasonal sales peaks like Black Friday and the holidays

Affordable starting price, perfect for freelance and small business

In-depth analytics that lets you measure customer satisfaction rating

Ticket-to-FAQ process makes it easy to build knowledge base

All support channels in one platform for easier query tracking and faster resolution

Corporate branding  lets you project professionalism
Disadvantages
Customer service can be improved; response can take 2-4 days

General features may not handle industry-specific scenarios

Higher plans are a bit more expensive than industry average

Can't create custom templates
5. Desk.com

Backed by Salesforce's brand and SaaS infrastructure, Desk.com is an ideal help desk for small business looking for reliable scalability and integration. A fast-growing company will especially find it practical; from Desk.com the business can migrate to Salesforce Service Cloud for enterprise support.
Desk.com integrates smoothly with Facebook Private Messaging, which can be used as a hotline. This allows you to target the channel widely used by customers. Likewise, all customer conversations are stored in one place for easy status updates. Desk.com also includes modules for case management, business insights, and mobile apps. The software has three plans starting at $20 per month.
Advantages
Can handle seasonal support needs

Flexible pricing, adapts to your need as you add or remove agents

Check all customer conversations in one location, so no queries fall into cracks

Engage customers through myriad channels, including email, chat, social, and phone

Can manage different languages so you can provide support to overseas markets
Disadvantages
May unable to handle large enterprise support requirements

Lacks more detailed admin functions

Business insights is slow to update

No phone support for emergency

More custom fields needed to suit more customer service processes
6. Freshservice

Technically a cloud-hosted  IT service desk and service management, Freshservice has plug-and-play simplicity. Small and medium companies with simple support needs can use it as help desk software. With more robust functions, Freshservice can also manage large enterprise' requirements.
Freshservice ticket management and key features are ITIL-compliant. It features smart alerts, service level resource, and escalation process. The software also include a self-service portal, service catalog, and mobile app. It's free for up to three agents and is available in four monthly plans from $29.
Advantages
ITIL-compliant features ensures efficient ticket-to-resolution workflows

Freemium is ideal for micro enterprises or to help you transition from on-premise to cloud

Self-service portal is more robust than in other solutions; customers can raise tickets, request service, or get notifications aside from reading through knowledge base

Ecommerce-like service catalog makes it friendly to end users

Mobile app ensures you stay connected wherever
Disadvantages
Limited reporting features

Asset management can be improved

Limited integration
7. Salesforce Service Cloud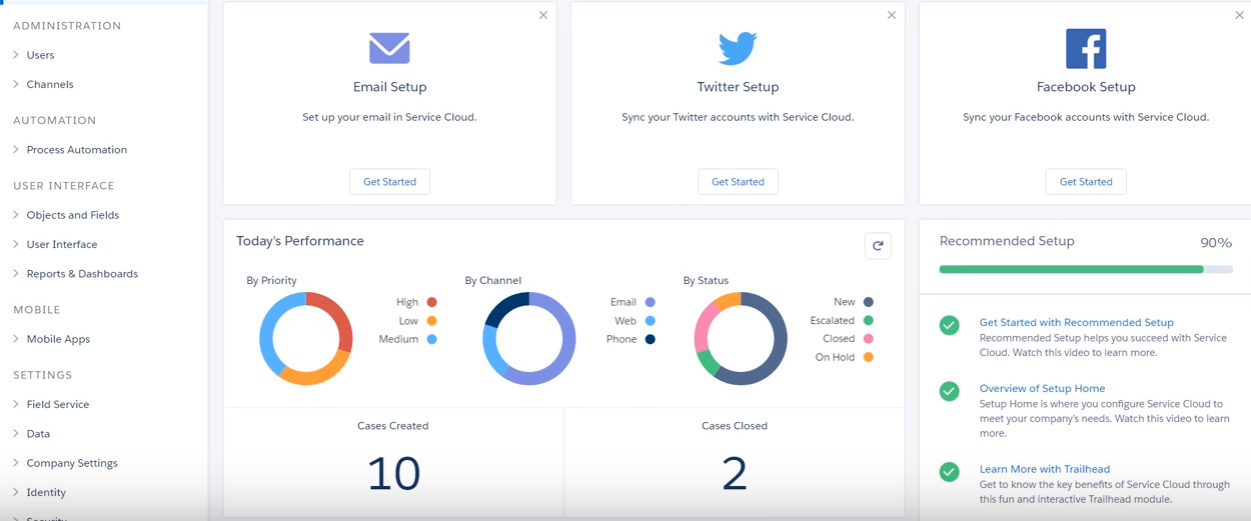 Salesforce Service Cloud is the support component of Sales Cloud, the popular CRM suite. Its scalable features make it ideal for small business and large enterprise. Likewise, it being part of Salesforce ecosystem means integration with the SaaS vendor's other business apps is native.
Salesforce Service Cloud features a robust ticketing system, multi-channel support, and collaboration tools. Its mobile app keeps you in touch with support even on the go. The software also offers knowledge base, role permissions, workflow approval process, social integration, case management, and API. Pricing is from $75 per user/mo.
Advantages
Salesforce native integration means smooth access to vendor's other popular business apps

Multi-channel support lets your customers reach you faster and more conveniently

Scalable ticketing system suits growing needs of small business

Smart collaboration tools are more advanced than in average help desk solutions
Disadvantages
Interface can be cluttered with plenty of information

Navigating across sections can be a little difficult

Glitches can happen when users simultaneously access the same information

Expensive compared to most help desk solutions
8. TeamSupport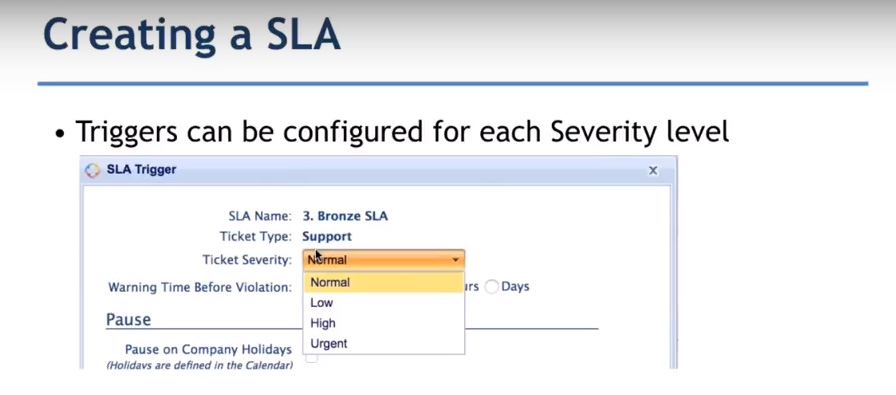 The software targets business-to-business support requirements, so it fits B2B companies. Support in this industry is more comprehensive and detailed, which cloud-hosted TeamSupport has taken into account with its pre-built video tool.
TeamSupport consists of five key modules, including; agent tools, collaboration, self-service, multi-channel support, and management tools. Some of its outstanding features are customizable dashboard, SLA management, and reporting.  TeamSupport offers small business and enterprise plans, starting at $40 per month.
Advantages
Can serve vertical support requirements of B2B companies

Pre-built video tool allows for detailed but visual instruction

Collaboration tools keep everybody in the loop regarding ticket status and issues

Submission Deflection feature automatically suggests content that answers customer query
Disadvantages
Tickets and items can crowd single-tab view

User interface can be improved to make it look modern

Mobile app is not user-friendly

Can't generate recurring tickets

Occasional crashes reported
9. Help Scout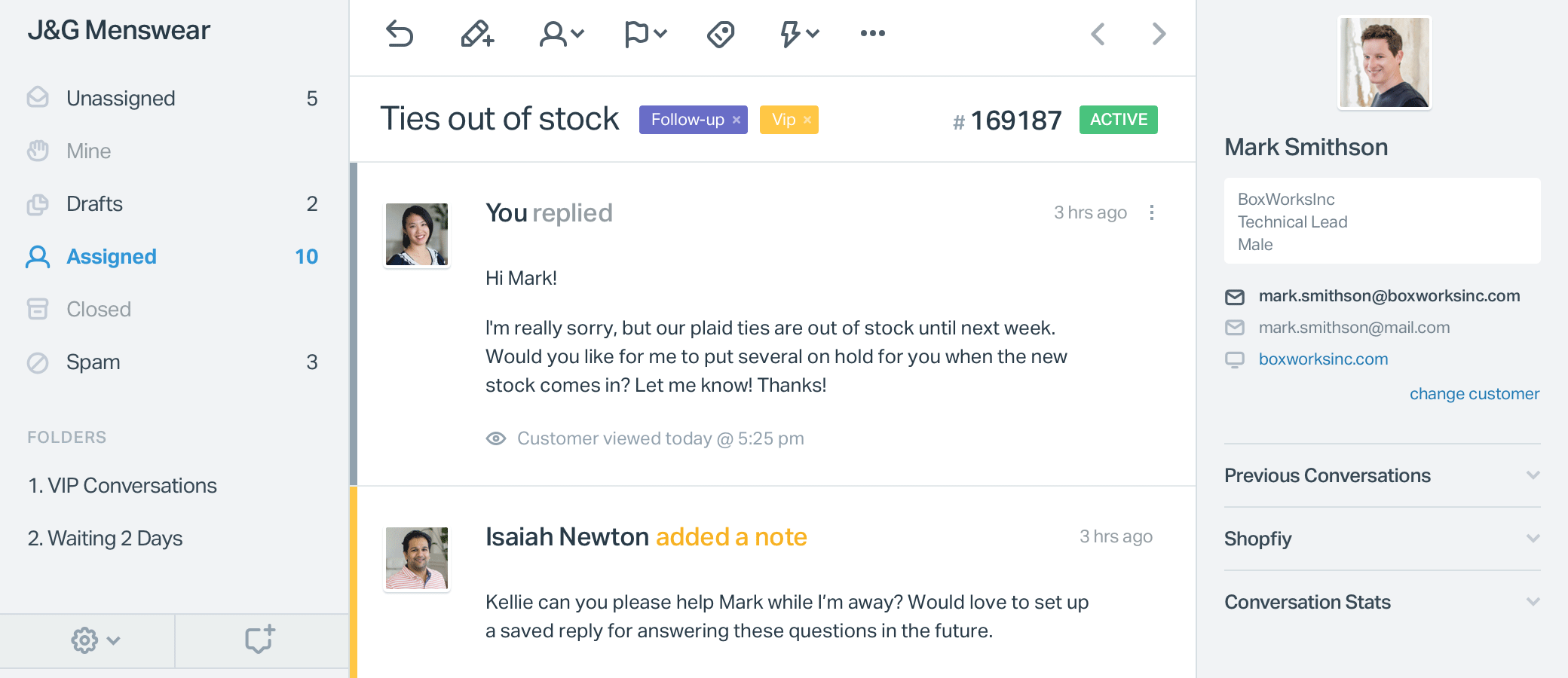 Help Scout is designed around email support. It features a shared inbox that team members can collaborate on to provide a responsive, accurate resolution with the personal touch of an actual message. It is used mostly by freelance and small business looking for a simple, straightforward help desk solution.
The software boasts of forty-plus integration with other apps, plus multi-brand support. It also features knowledge base, real-time reporting, and an iOS app. Shared inbox is free, while paid plans start at $20 per month.
Advantages
Easy to use, interface similar to standard email client

Lets you provide individual email support for that personal touch

Over 75 keyboard shortcuts for faster resolution workflow

Greatly extends functionality via integration with 40+ apps

Bulk actions help to cut down on admin tasks
Disadvantages
Limited customization

No notification of new email messages; need to refresh page

Mobile app needs to be optimized

Glitches can happen during file attachment
10. Intercom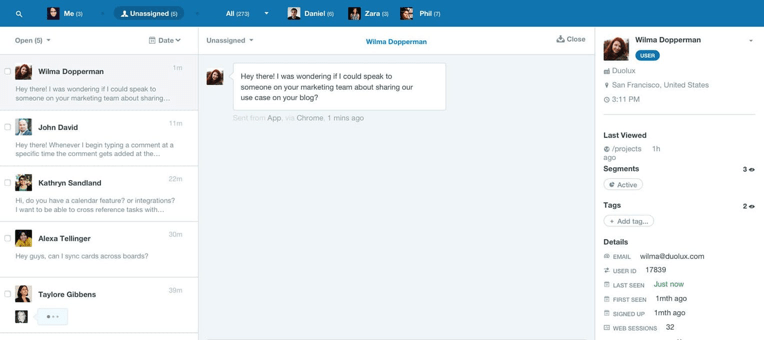 Intercom connects customer messaging channels for marketing, sales, and support, so all your customer-facing teams are in sync. It's targeted at small and medium business.
The SaaS solution consists of four major components, namely, web live chat, knowledge base, email management, and help desk. Key features include: team inbox, real-time updates, A/B testing; and message tagging. For pricing, Intercom offers individual or bundle plans, with price starting at $49.
Advantages
User interface is clean and easy to navigate

Simple to set up email drip campaigns

Campaigns can be paused and edited

Live chat with customers captures them when they're most engaged with your product
Disadvantages
Price points are confusing with individual and bundle options

Sold as separate major parts and may be costly as your support requirements grow; "all-in-one" claim is actually bundled components