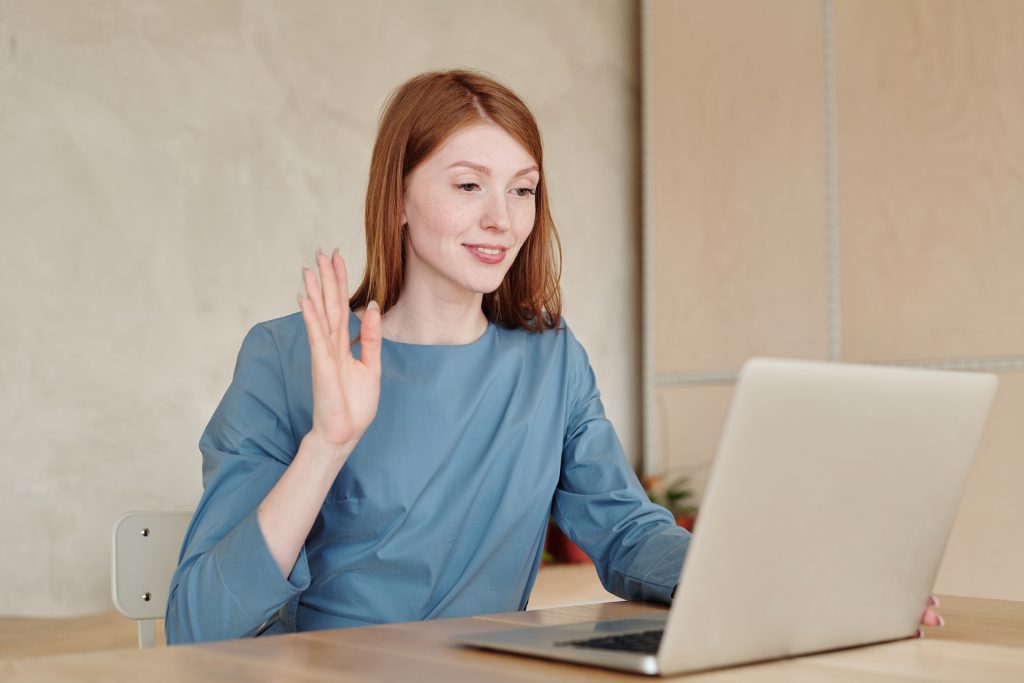 Remote work has become more common, and companies are increasingly relying on digital tools to support their staff. And, for example, if software developers need some management tools, a key tool at the disposal of HR department is screen recording software.
Compared to traditional methods, creating training videos offers a more interactive and visually appealing method of instruction. It allows for a more personalized training experience, as employees can view videos at their own pace, and even revisit them as needed.
However, to fully leverage the potential of screen recording software, HR specialists must understand how to use them effectively. 
Benefits of using screen recorders for HR teams
As mentioned above, recruiting trends and HR management strategies are developing towards a more digital approach and specialists get plenty of advantages of using a screen recorder. Let's take a look at some of the most important ones:
1. Interview and candidate evaluation
Screen recorders can assist HR teams during the hiring process by recording virtual interviews. This allows for thorough candidate evaluation and enables the team to review and compare candidates more effectively.
2. Remote training and collaboration
Screen recording enables HR teams to create comprehensive training materials and onboarding videos. They can capture step-by-step processes, record virtual training sessions or software demonstrations, providing new employees with access to valuable resources from any location and at their convenience.
3. Documenting best practices
HR teams can record and preserve best practices, which can serve as a valuable resource for future reference or training purposes. These recordings help in maintaining consistency and standardization across the organization.
4. Employee performance evaluation
Screen recorders allow HR managers to capture employee performance during virtual meetings or while using specific software tools. This feature assists in conducting fair evaluations, providing detailed feedback, and identifying areas for improvement.
5. Conflict resolution
When resolving employee disputes or addressing performance issues, screen recordings can serve as objective evidence. HR teams can review recorded interactions to gain a clear understanding of the situation and take appropriate actions.
6. Compliance and auditing
Screen recording can be valuable for compliance purposes, especially in industries with strict regulations. HR teams can record employee training sessions related to compliance, data security, or safety protocols to ensure adherence to guidelines.
7. Process improvement
By recording HR processes, such as employee onboarding or leave request procedures, managers can identify any inefficiencies and take steps to enhance the process. This helps reduce wasted time and resources, as well as increase employee satisfaction and engagement.
8. Communication enhancement
Recording a screen can facilitate clearer communication between HR specialists and employees. Whether it's explaining complex policies or conveying important announcements, visual aids provided can significantly improve comprehension.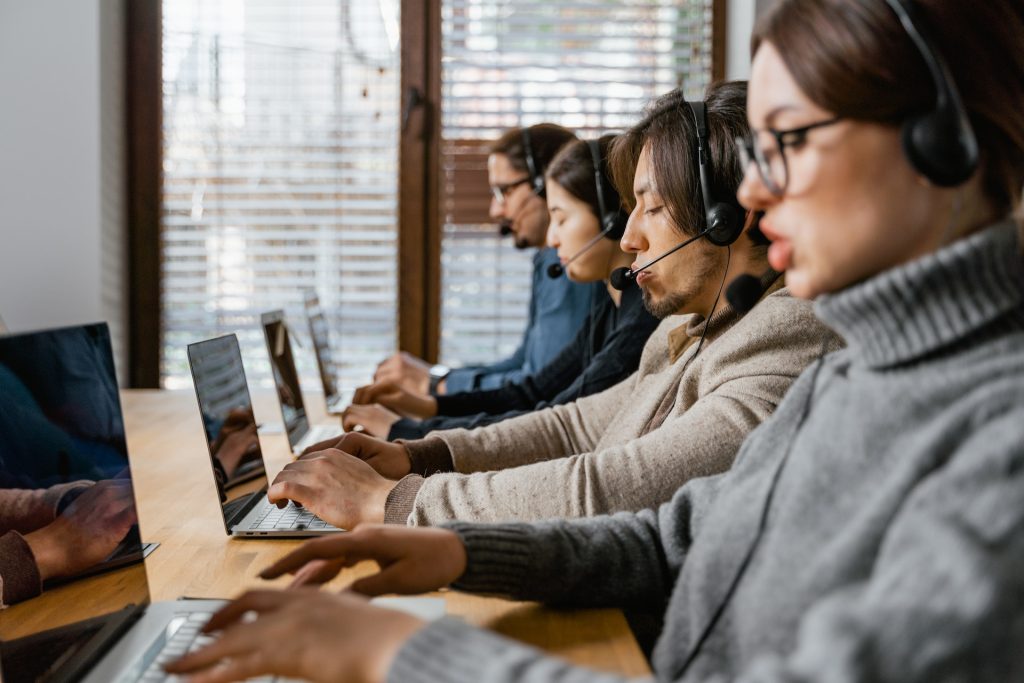 4 best tools for screen recording 
Screen recording is a game-changer for HR and can help create training videos on a range of topics, from company policies and procedures to software tutorials. Most screen capture software offer intuitive interfaces and easy-to-use functionalities. Moreover, there are plenty of tutorials and guides available online to help users get started.
When it comes to choosing a perfect screen recorder, there are many options available. Here are a few that HR teams can consider:
Cyberlink Screen Recorder
Cyberlink Screen Recorder is a powerful tool that combines screen recording, video editing, and streaming capabilities. It allows HR professionals to capture screen activities in high-quality video and audio, making it an excellent choice for creating professional-looking training videos. Additionally, Cyberlink Screen Recorder comes with a wealth of editing features that can enhance the quality of the videos and make them more engaging for the viewers.
Active Presenter
Active Presenter is an excellent e-learning platform that offers screen recording capabilities particularly well-suited for educational and instructional videos. It enables HR professionals to record screen activities, annotate the recordings, and create interactive quizzes and simulations. Furthermore, Active Presenter offers basic video editing tools, such as cut, crop, and merge, allowing users to further polish the videos before sharing them with the staff.
Screencastify
Screencastify is a browser-based screen recording tool that offers simplicity and convenience. It allows HR teams to record, edit, and share videos directly from their browser, eliminating the need to download and install any software. Screencastify supports screen recording with audio, webcam recording, and allows users to add annotations and comments during the recording. 
Capto 
Capto is screen recording and video editing software available on Setapp. It supports the recording of video calls and webinars, which can be particularly useful for HR managers conducting remote training sessions. Moreover, Capto provides convenient sharing options to easily distribute the training videos across the organization.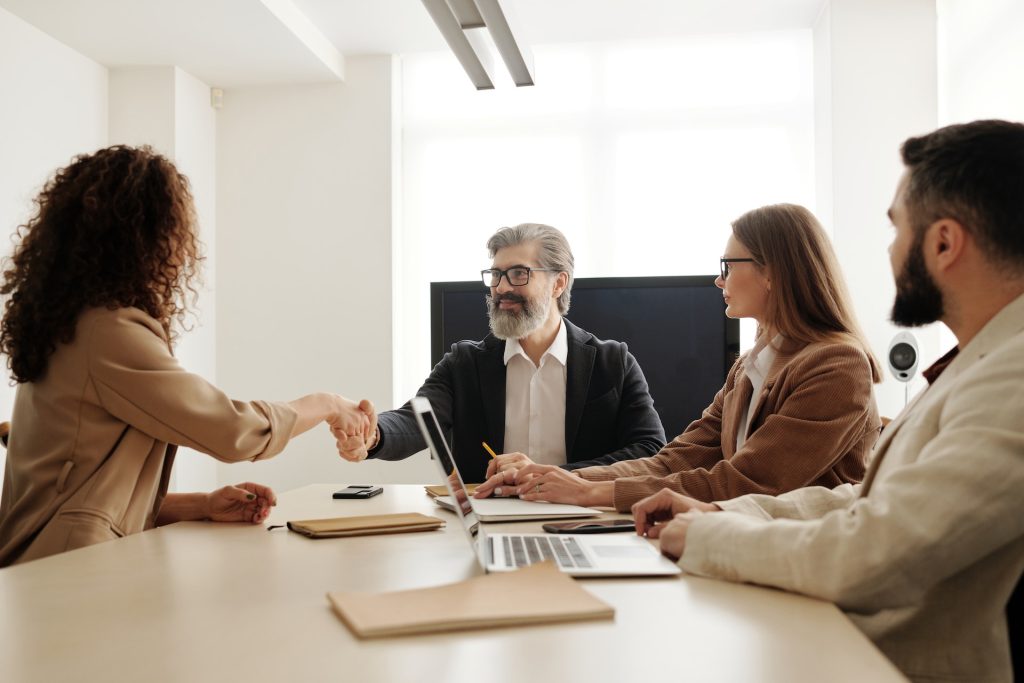 How to create a training video with a screen recorder
While screen recording may seem daunting to some, it's actually quite a handy process. Creating a training video  with screen recording software is relatively straightforward and takes little time. Consider the steps below:
Step 1: Prepare your content
Draft an outline of what you aim to cover in the video and create supporting visuals such as diagrams or screenshots. Organize your material into clear sections or steps to ensure a coherent and easy-to-follow presentation. 
You can further enhance the learning experience for the employees by using interactive features such as quizzes, polls, and other multimedia elements. This will help make your instructions easier to digest and enhance the overall engagement.
Step 2: Choose the software
Select a reliable tool to screen record that suits your needs. You can first go with a free trial to make sure it offers the features you require for creating high-quality training videos and then decide if you want to purchase the full version. 
Launch the software and adjust the recording settings as needed. Choose the area of your screen you want to capture, such as the entire screen or a specific application window. Ensure that your microphone is connected and properly working for narration.
Step 3: Start recording
Hit the "Record" button on a software panel to begin capturing your screen, system audio, and voice. Introduce the training topic, explain the objectives of the video, and demonstrate the necessary steps employees need to take.
Engage your audience by maintaining an enthusiastic tone and speaking clearly. Use visuals, annotations, or highlights on the screen to draw attention to essential elements.
Step 4: Review, Edit, Share
Once you have finished recording, review the footage to ensure the content is accurate and error-free. If needed, you can edit the video to remove any mistakes or unnecessary parts.
Export the recording in your preferred video format (MP4 is commonly used for online sharing). Upload it to your PC or preferred platform, such as an internal company portal, learning management system (LMS), or video-sharing platform like YouTube or Vimeo.
Wrap up
Screen recording software has emerged as a valuable tool for HR. It offers an innovative and effective way to deliver training and development initiatives, enhancing the overall efficiency and productivity of organizations. 
By understanding how to create a training video through recording, HR teams can provide a more engaging and personalized learning experience for their employees. Remember, the key to successful training videos lies in careful planning, following recent employment trends, effective recording, and thoughtful editing.