The act of presenting the words, ideas, or expressions of another author as one's original work is known as plagiarism. Depending on the institution, many definitions of plagiarism exist in educational environments.
Plagiarism is regarded as a breach of the ethics of journalism and a violation of academic integrity, which is defined as truth and knowledge via intellectual and personal honesty in studying, teaching, and research.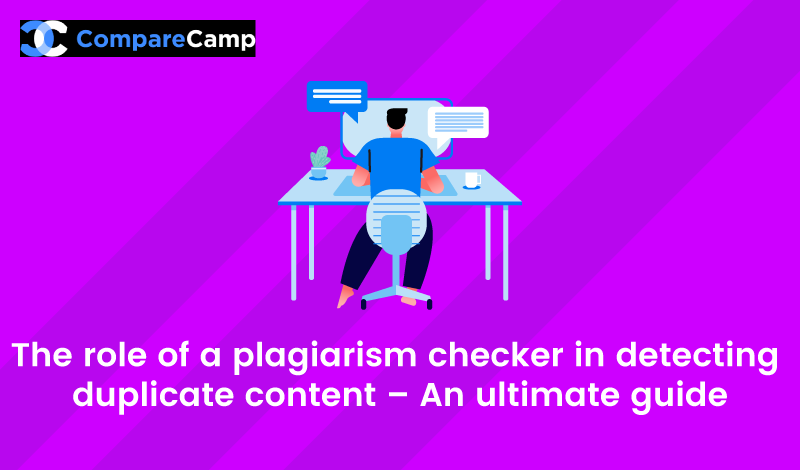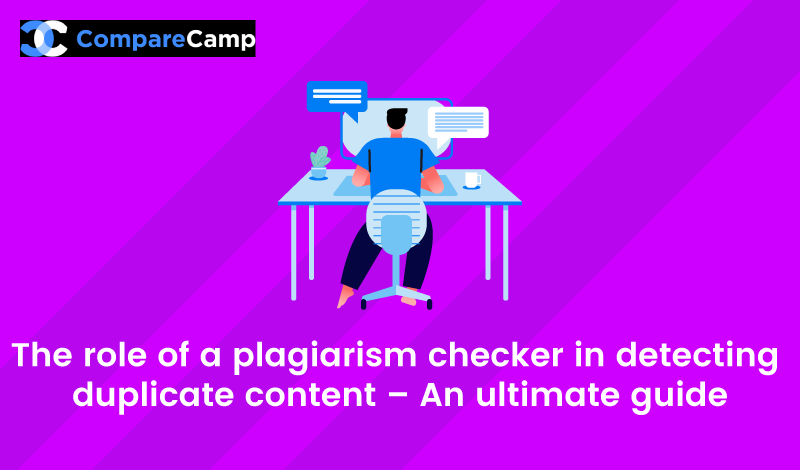 Some Common Causes of plagiarism
Every person has his reasoning and justifications. But there is no reason which is acceptable and allows you to copy someone else's work. Every writer, either a student or a blogger, has their reasons. Some of them include:
 

To get higher marks

 

Lack of time

Overburdened

Accidentally, many students, without realizing it, copy someone's work.
What are the Consequences of Plagiarism?
As plagiarism counts as stealing someone's work, so it is considered a crime, and every crime has its repercussions. The person can face serious legal issues due to copyrights.
They can also become liable to pay the fine in some instances, thus affecting one's reputation also. In the case of students, it can badly affect their reputation, and they can even be expelled from the institute in severe cases.
This is so that more honorable students with better academic records can't enroll in the course because these students have demonstrated that they are dishonest and undeserving of a spot.
Thus, to highlight any type of plagiarism, one can take help from a plagiarism checker.
How To Check Plagiarism Using a Plagiarism Checker?
A plagiarism checker checks your content against data available online.
Firstly, you will insert any text into this tool. You can either upload your file or can copy- paste it. Then after that, the plagiarism detector will compare your work with all the data available online.
After scanning, this tool will tell you about the percentage of plagiarized content present in your work.
Technically speaking, most plagiarism checkers work this way. In this article, Whitesmoke vs. Grammarly, we see two of the most popular checkers go head-to-head. And as you can see, their modes of operation are quite similar. However, there are a few distinctions between them that influence the sorts of copyright infringement they can identify.
Some of the differences between various plagiarism checkers include:
Size of database
Every checker has different database sizes, which is one of the main differences. Those Plagiarism checkers which are cost-free usually have small databases.
This indicates that, particularly with less readily available internet content, there are significant gaps in their capacity to locate matches.
Larger databases in higher-quality plagiarism checkers help to identify matches more quickly.
Scanning quality
There are certain plagiarism tools that cannot check or identify the text which is paraphrased. They can only measure the exactly copied content.
The plagiarism checker, which is of high quality, uses the "fingerprinting" process to identify the text which doesn't match exactly.
Where Can We Use a Plagiarism Checker?
Plagiarism checker can be used by anyone and everywhere, whether it is a school assignment, a blog, or any research article. Just with the help of one click and a few seconds, you can get your work done and can check whether your work is free of any sort of duplicate content or not.
What Will We Get After Using Plagiarism Checker?
The basic role of a plagiarism checker is to provide the percentage of plagiarized content. 
The vast majority of academics agreed that the use of plagiarism checkers is essential for improving research projects. They also praised the software's superior effectiveness in reducing plagiarism.
This software verifies everything, even going over the documents word for word. There is no way for the researcher to trick this software in any way.
Have a look below.
1. Gives plagiarism report
Once you have entered the data to be checked, this tool will scan it and then provide the report at the end, which will show the percentage number.
A report is basically the end product and assessment of the data which you have entered. When the scanning is complete, it will give you the report of each and every word and line, which can create the issue of plagiarism.
Besides showing the total figure of plagiarism, it also provides us with the details like:
A score of similarity
It counts and assesses the number of likenesses in your text.
Risk of plagiarism score
It assesses and measures the real gamble of copyright infringement in the paper you have uploaded.
Count of paraphrased words
It shows the specific number of words or lines which you have rephrased. The lesser it is, the better it will be.
Improper references
Try not to involve an excessive number of references as they ruin the inventiveness factor and give a bad impression of the originality of the writer.
Plagiarism checker makes it easy to detect by providing colour schemes like red and orange, which represent greater plagiarized content.
2. Provide a link to the sources
This tool not only presents the plagiarism percentage in your work but also gives us the link to the actual source from where the data has been taken.
Thus, with its help of it, one can easily reach the original source.
It can sometimes be helpful in the case of a person forgetting about the real site from where the data has been taken.
How can We Remove The Detected Plagiarism?
There are several ways to remove plagiarism from a write-up. Once you have used a plagiarism checker to detect any duplication in the content, you can either edit the duplicated parts, completely remove them or cite their source.
Removal and citation are necessary in the case that the plagiarized content can be attributed to a proper source. However, editing is required when the information cannot be attributed to one entity, but you have used the same words as someone else to describe it. The simplest way to edit this type of content is to paraphrase it.
Paraphrasing can be done in multiple ways, if you are confident in your own skill then you can choose to rephrase the duplicate content yourself. However, those who are not so optimistic can utilize a paraphraser instead. 
A paraphrasing tool can automatically rephrase and reword any text that is provided to it. They are usually available as online tools and quite a lot of them are free to use as well. They utilize technologies such as NLP (Natural Language Processing) and AI (Artificial Intelligence) to process the text. 
These technologies help them understand the context of the passage, thus, any changes they make, are related to the same context. This ensures that the meaning of the text is not changed in any way.
So, writers can use these tools to make sure that the plagiarism in their content is removed while the meaning of it remains unchanged. 
There are many different types of paraphrasers, some of them perform better than others. The best tools have multiple paraphrasing modes, some of these modes are specialized for removing plagiarism. Typically these modes make very thorough changes to the text so that it looks completely different from its original version.
So, these are some ways in which you can remove plagiarism after it has been detected.
Conclusion
This whole discussion gives us complete detail about what plagiarism is, why it is caused, the reasons behind it, and how it can be eliminated with the help of a plagiarism checker tool.