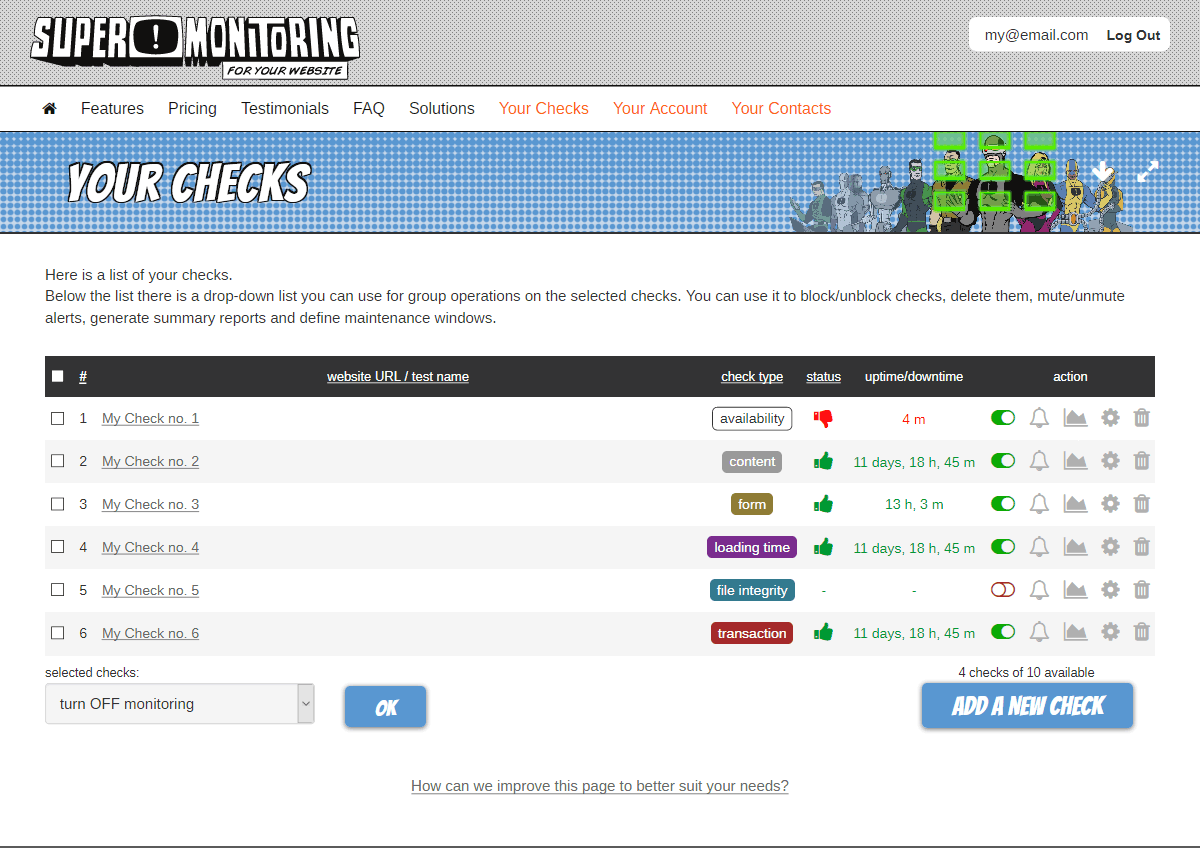 The main benefits of Super Monitoring are its quick anomaly detection, website and application availability, and improved website performance. Here are more details:
Quick Website Anomaly Detection
Super Monitoring helps users detect unusual or harmful actions like site hijacking and prevent them from taking place. This capability helps your business build a better reputation and gain more customers. The software simply keeps issues at bay to ensure the security of your website and app as well as your valued customers and users.
Website and Application Availability
The software ensures that your website and applications are accessible to your visitors whenever, wherever. Since the app immediately notifies you of current problems, you can resolve them before they become bigger issues. This way, you can definitely keep your users in your site and app and encourage them to purchase your products or services or avail of your ongoing promotions. While you attract and retain customers, traffic and conversion rates increase, resulting in more business opportunities, better revenue, and business growth.
Improved Site Performance
Super Monitoring offers you powerful reporting functionality so you can gauge your site's performance and provide insights for you to see areas that require enhancement. Through the acquired knowledge, you can improve your site's performance and deliver your customer a more enjoyable experience.