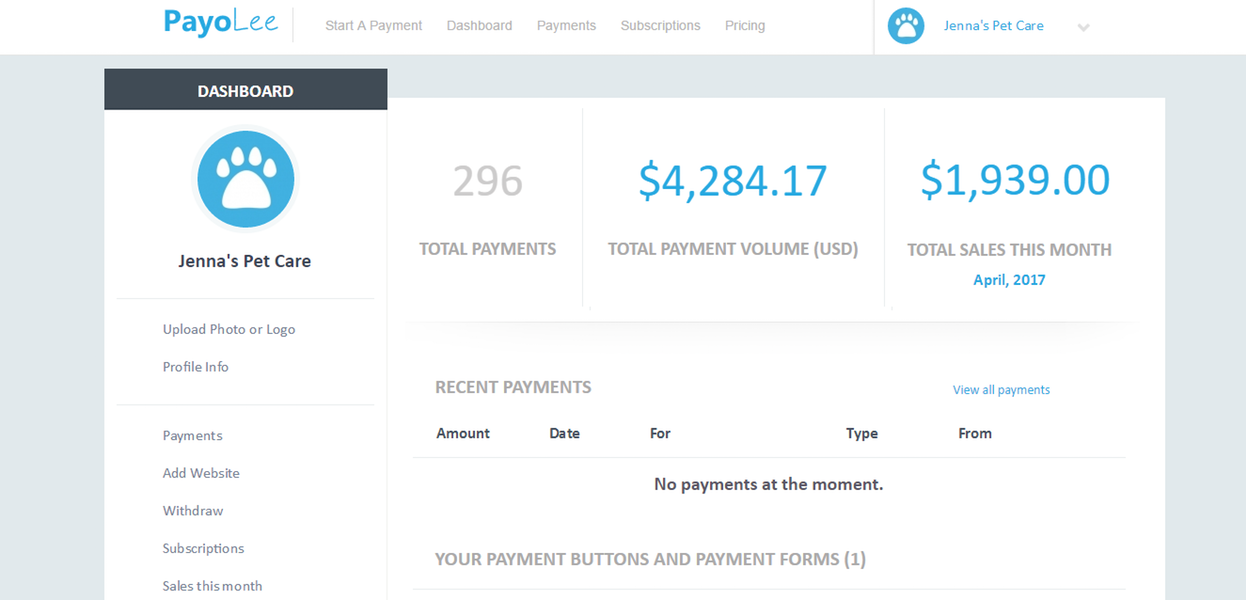 The main benefits of PayoLee are its fast and simple payment processing, easy setup, and robust security. Here are the details:
PayoLee makes receiving and processing payments fast and simple for both customers and businesses. Whatever kind of business you have, PayoLee helps you receive and process credit card payments using your website. The platform works excellently whether you are setting up a subscription billing for customers or accepting one-time payment through the web. Created for local enterprises, the solution provides vast customization options for embedded buttons without the need to face the technicalities that come with coding.
Setting up the platform is also easy and fast. Because everything is customizable, you can make your own payment buttons with themes and colors that match your branding. You don't need to apply for a merchant account either just to enjoy the services. All you need is to sign up, and you're good to go.
PayoLee is not just for local and small enterprises. It also caters to charitable associations and non-profit organizations. PayoLee can be used to accept donations online, and this capability makes it an ideal solution for these organizations. Its robust security is also another reason why it is widely used. It offers full SSL encryption to protect all your sensitive data that are processed within the system. Critical data like customers' names and credit card info are protected and secured in place.