Order management systems (OMS) are making a big splashing in this tech-centric age. Where the OMS implementation process is daunting as it may seem, it does not need to be. When you consult the steps mentioned in this guide, it will not be nearly as hard as you may have thought.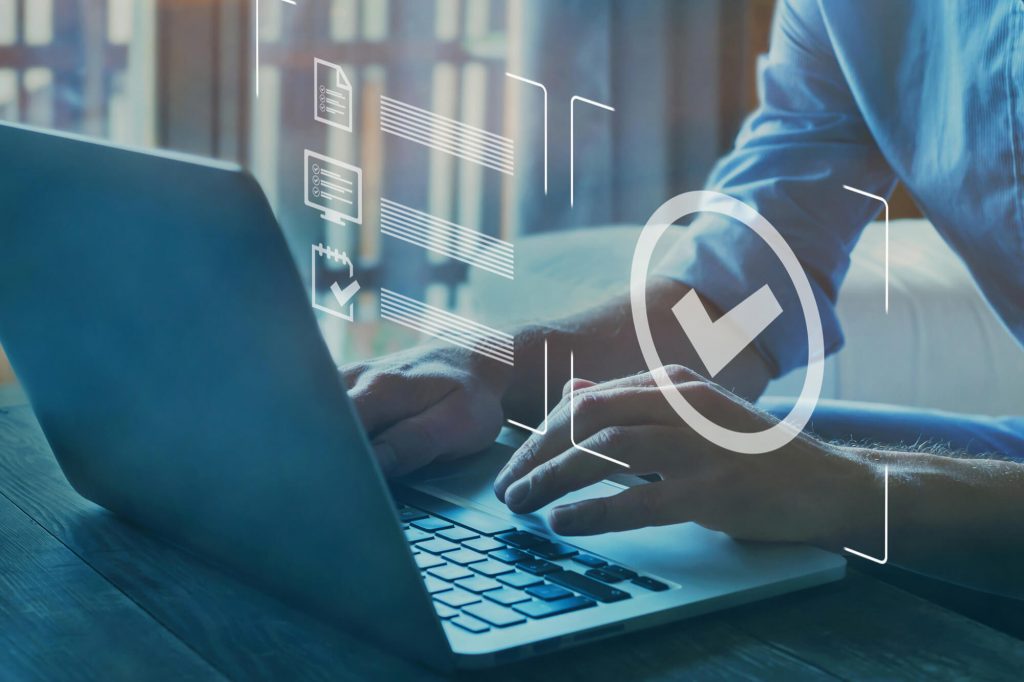 What Is an Order Management System?
Also called OMS, an order management system is a digital way of controlling a purchase order lifecycle. It keeps an eye on all the processes and information, which includes order entry, stock control, order fulfillment plus after-sales support. This system provides visibility to the purchaser and the business alike. Businesses can gain real-time insight into stock and buyers can track when their orders will arrive. 
The most robust order management systems like Magento order management boast the ability to offer fulfillment reporting plus insights, allowing you to monitor KPIs —Key Performance Indicators. For instance, with them, you can keep a close watch on order fulfillment time, costs associated with fulfillment such as picking, packing, and delivering, and return rates. Tracking KPIs like these is the first and foremost step to defining inefficiencies and making a plan to handle them.
Benefits of an Effective Order Management System 
You should now understand better what an OMS is. What we have not addressed enough are the perks your establishment can have when selecting the right OMS. Let's get right to it here. 
1. Automation
They say, "Time is money.' In today's eCommerce niche, that saying has never been more applicable. Businesses must make every possible effort to gain new customers and keep them over time. Consumers will be highly likely to switch brand loyalties if they find better choices. In truth, the back-office procedures tied with order management are usually time-consuming. A suitable order management system enables you to automate lots of those. By having software attending to data entry and more, your employees can shift their attention to more complex undertakings.
2. Reduced human errors
Operations with human involvement are likely prone to human errors. Even the most hard-working and competent staff will sometimes slip up. Picture this: You get a purchase order through your eCommerce store for 5 products. An employee mistypes and records the order as 50 products when sending it to the warehouse. You send out 10 times the number of products needed. By using the proper order management system, you can automate this task and similar ones. There is less likelihood of human mistakes and significant resulting problems.
3. Real-time reporting 
It takes time to process purchase orders and keep systems updated even if your employees do these well. That is particularly the case when you do not run a unified system but lots of solutions. As a result, the data needed to hand by your organization may not be up to date all the time. That is not true when you use an order management system. The right one gives real-time data about customers, stock, and purchases, to name a few. That is the type of necessary information for better and more informed analytics and decision-making. For example, by using real-time reports, you can have an early advantage over your competitors. These let you understand deeply the customer behavior and product performance and forecast demands and trends. 
4. The highest possible customer satisfaction
The right order management system can help boost customer experience in various ways. For instance, it enables your customer service representatives to answer inquiries about order status quickly. The OMS also delivers shipping and delivery information with the highest possible accuracy. Likewise, it ensures every product is always categorized as out of stock or in stock correctly.
6 Steps for Successful Order Management System Implementation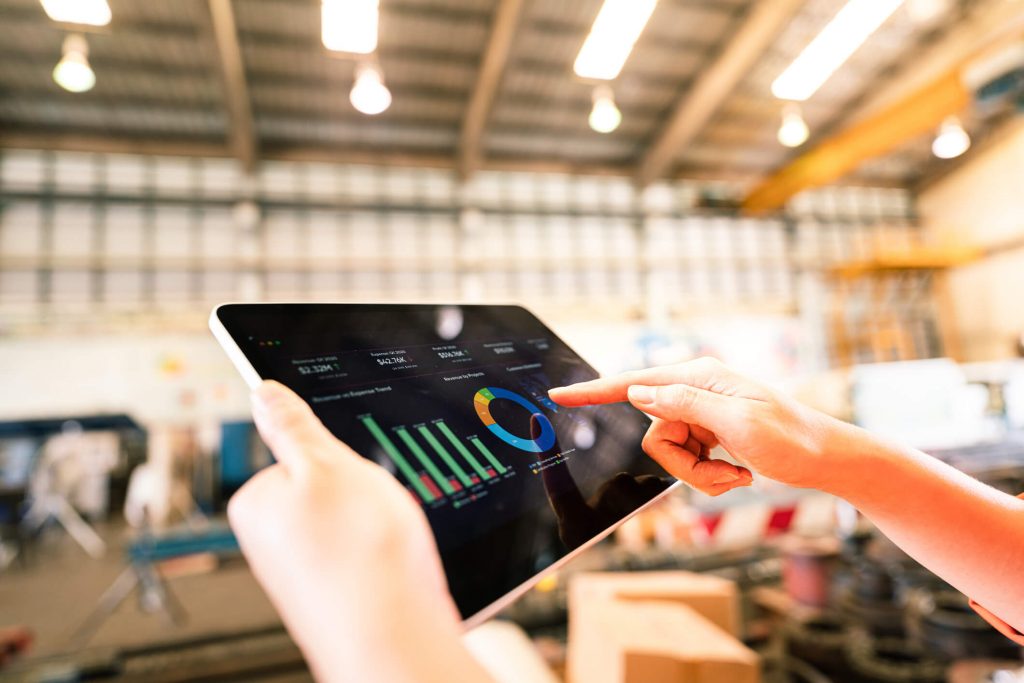 Here are the recommended steps for successful order management system implementation:
1. Know why you are implementing this system
First things first, you should grasp why you choose to use an order management system. Doing so allows you to set expectations and aims for your ordering process more easily.
Accounting for these questions should help you complete this essential step:
What is your aim for the new OMS?

How will you monitor and measure your progress to know when you have achieved that aim?

What will you do if you do not manage to fulfill the aim?

What will you do after achieving the aim?
2. Develop a smart plan 
An order management system can work out a multitude of functions, yet that does not imply that it can take effect right away. During the system implementation, you should get a project management team setup to define potential risks plus the interaction between departments partaking in the areas like production, warehousing, and order fulfillment. Significantly, everybody in these areas has an active and participatory role every step of the way.
Further, as you plan, you need to think about the timeline alongside the budget that you intend to work with for the OMS implementation. For example, as for the budget, account for the estimated cost of the system implementation over the next 5 years and the fees entailed, say subscriptions fees. Speaking of the project timeline, a few firms can have an order management system fully operated within a couple of months, whereas others need a longer time. You are recommended to ultilize the information from other similar businesses to make a suitable timeline for your organization.
3. Record the entire process
When your OMS implementation starts, recording the process is a good idea. In this way, you can measure your progress and success.
For instance, you may want to build a list of your business's demands and expectations. Once you have finished any new areas of the system implementation, show their completion by signing off on the document. By doing so, you will be totally and continuously clued up about the implementation progress and thus can easily adjust your planning when necessary.
4. Test
Do not disregard this step. You need to have your new order management system tested to make sure the way it builds in, scales, and works with your other pieces of software before going live.
Rather than running the testing with the real customers, you should do it with fictitious customers with the software in the test mode. Doing so will enable you to recognize any possible problems and concurrently not bother your customers.
5. Give your staff proper training
Many factors play into how long the training takes. These include your company size, the number of staff, and the number of software users, in addition to the implementation timeline.
It is a good idea to train your staff who is meant to use the order management system during the testing period. They can experiment with the system to grasp its operations without conducting any actual transactions. Remember that rushing this training step is unadvisable. Ensure that when the system goes live, your staff is in good shape to use it.
6. Make the switch right way
When making a switch to your new order management system, do not remove the old system immediately. Leave it in use even after the new OMS goes live. In other words, you may get 2 pieces of software to run simultaneously. As counterproductive as it may sound, this brings many perks, for example:
You get a backup plan if there are arsing issues with the new system.

You can tell the differences in the new and old processes and decide which suits your business most.

You can promptly and successfully implement changes into the new OMS. 
After being fully tested, your new system operates the way it is supposed to be and your staff gets used to using it, the time is right to start removing the old software at your convenience.
Final words
An order management system that is a good fit for your business needs will make a world of difference in the efficiency of your daily operations, costs of labor, customer experience, and business income. We hope this article gives you some insights to smoothly implement an order management system for your business.