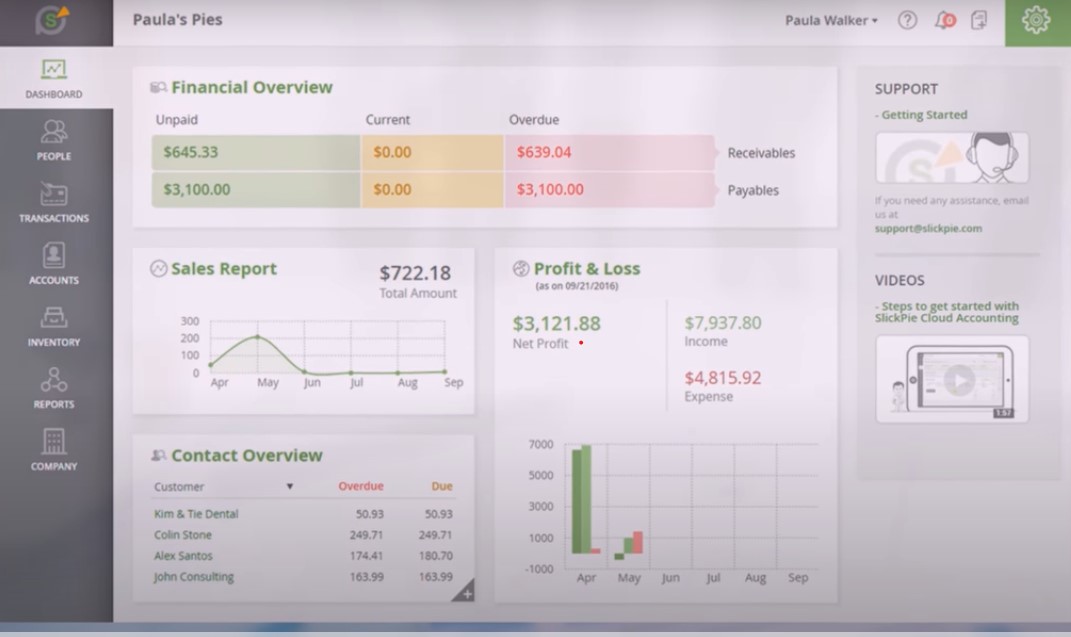 The main benefits of SlickPie are its comprehensive reports, automated notifications, and document upload feature.
Comprehensive Reports
SlickPie is an accounting software that has a range of features to keep track of different aspects of your financial activities. It manages sales, taxes, expenses, bills, invoices, and many others. These compiled data are then analyzed and condensed into comprehensible reports which you can immediately access upon logging into the software. The dashboard contains charts and graphs to easily visualize the trends and identify issues. It also shows live bank feeds to help you in planning for the future. Through this, you are informed of your current financial performance and act fast on areas that need to be improved on.
Automated Notifications
You can set up automatic reminders regarding incurring invoices and bills payment. Clients are instantly contacted on payment dues even without the promptings of the user. This is ideal for recurring invoices to keep cash flows on track. Likewise, it sends you notifications regarding your own bills. The solution can be integrated with PayPal or Stripe so that payments can be done automatically online.
Document Upload Feature
SlickPie permits you to upload documents directly into the system so that you can go paperless anytime you want. The solution provides a centralized platform for all the necessary files and lessens the hassle of manually sorting through piles of paperwork. With its cloud-based feature, these documents are made accessible at any time and anywhere. Pairing this up with SlickPie's MagicBot, essential data can also be safely compiled and stored into the system.