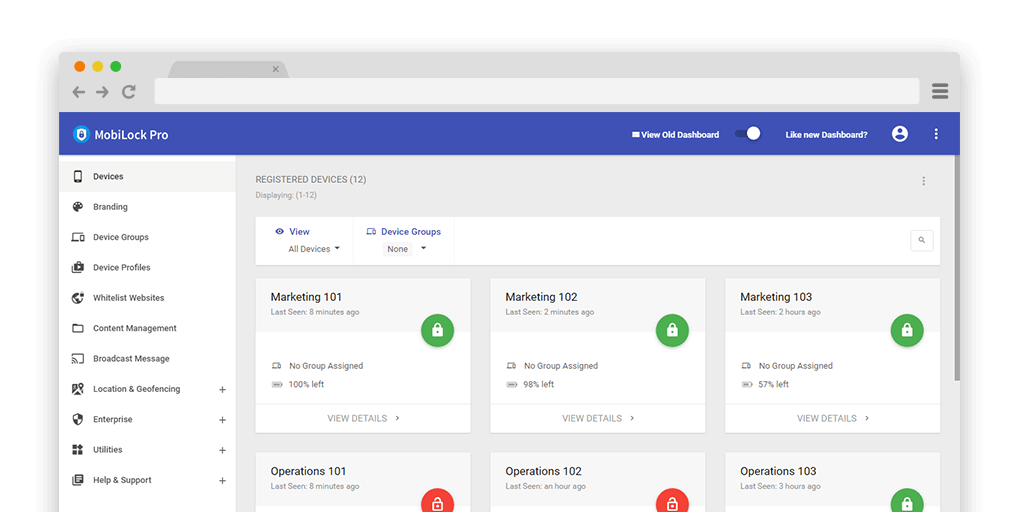 The main benefits of Scalefusion are its remote management capabilities, incident logs, cost-efficiency, customizability, cloud-based centralized dashboard, and API for integration support. Here are more details:
Remote Management
Scalefusion provides a one-stop interface dashboard where admins can easily do remote monitoring and management of the devices and apps. They can also use this to track locations, monitor data usage, wipe data, and more. It's easy to set custom roles and permissions and the admins can quickly limit the access of new admins and users. Furthermore, Scalefusion enables companies to upload their own APK, the installation package for Android apps, and then remotely install them on their devices.
Security Logs
For security and accountability purposes, Scalefusion records every incident, such as changing SIM cards and makes a log out of them.
Cost-Efficient
One of the highlight benefits that organizations gain from using Scalefusion is its cost-efficiency. They are able to save money since they will spend significantly less amount compared to using other typical MDM solutions.
High Customizability
The system provides numerous customization options that enable users to alter the feel and look of the home screen to better suit the company branding. Other aspects that can be tailored as well are the company name, wallpapers, logos, and more.
Unified Dashboard
Scalefusion features a cloud-based, centralized dashboard where users can push folders and files to devices. This allows registered users to get retrieve files anywhere, straight from their devices.
Integration Support
Scalefusion provides businesses with access to the developer's APIs so that they can integrate the system with external applications and platforms.