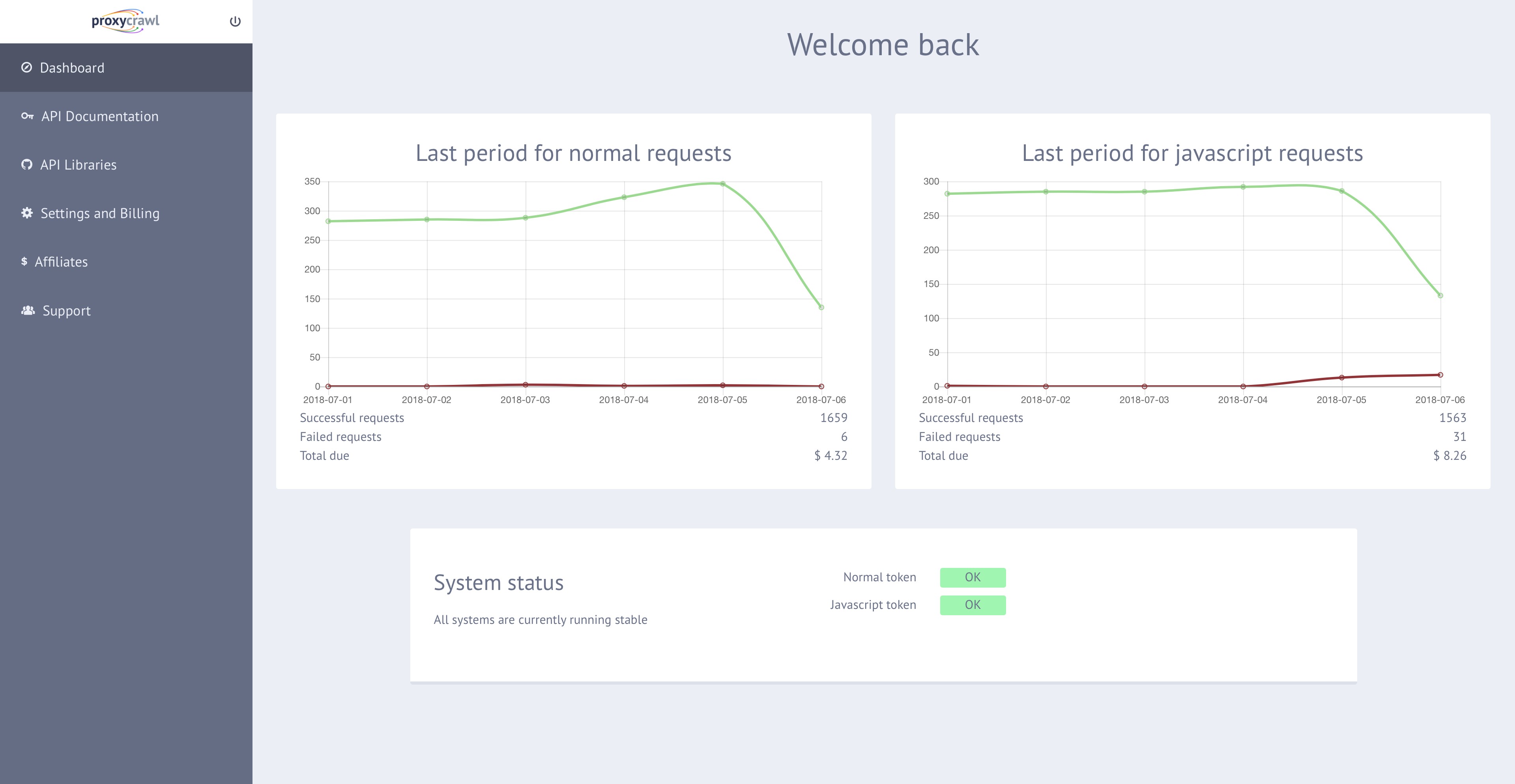 The main benefits of ProxyCrawl API are it protects web scrapers against IP leaks, proxy failures, constant browser crashes, CAPTCHA, and website bans. The solution also offers additional benefits including:
User-Friendly Interface
ProxyCrawl serves users the simplest approach in executing processes thanks to its alerts and consistent customer support. The platform is perfect for anyone regardless if they're beginners or companies thinking of acquiring web scraping services from a third-party.
After the sign-up process and activating their account, users will be led to a simple user interface where they will receive step-by-step details on how to access.
Identity Concealment
The software offers users an ultra-secure and safe process of web crawling. It ensures they remain anonymous while they're crawling and scraping data from target websites.
Website Compatibility
ProxyCrawl wants to make sure users get their data mining projects without worrying about proxies. The platform provides support for all websites for web scraping/data extraction.
Dynamic Site Extraction
Thanks to the ProxyCrawl web scraper, pages that are JavaScript dynamic (ex. Meteor, React, Ember, Angular) can scrawl with minimal effort. The web scraper explores each site and extracts the needed information in the form of images, and tables.
Simplified Instant/API Validation
ProxyCrawl serves users with swift crawling services due to its simple pre-installed API and immediate validation that aids them to crawl the web in mere minutes while saving lots of time for developers.
Affiliate Program
The tool allows users to participate in their affiliate program to help them acquire free requests and earn money. This can be done by simply sharing ProxyCrawl to other new users.