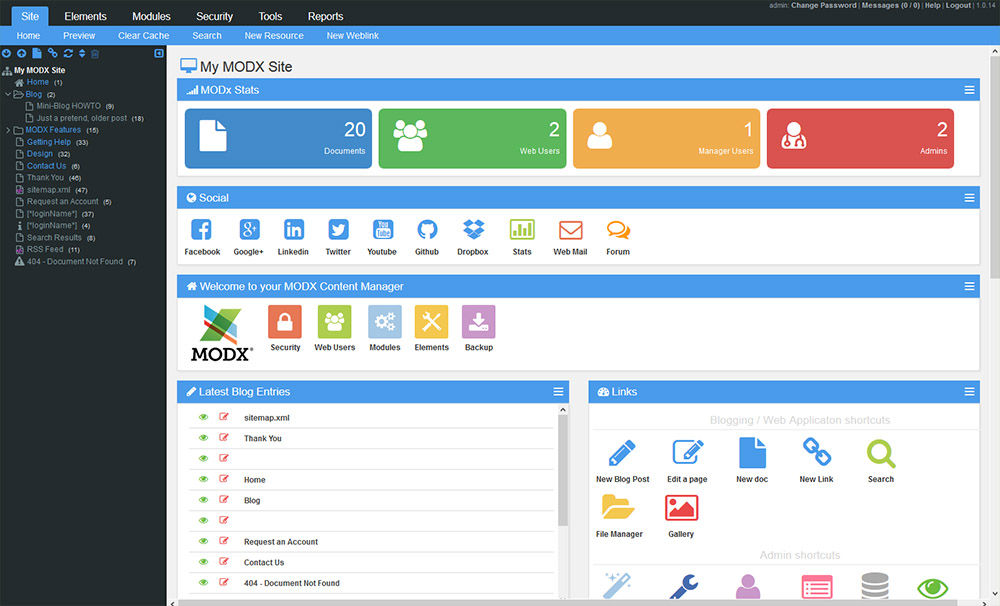 The main benefits of MODX are its full creative control, ease of use, adaptable configuration. Here are the details:
Full Creative Control
Out of the many benefits that MODX offers, its core goal is to provide a site-creation platform where businesses, such as yours, can freely build and modify their spaces online. With virtually nonexistent constraints, this software aims to enhance rather than limit its clients' creative expression. It also allows you to build your pages from clear slate by allowing HTML5 and CSS3 use.
Ease of Use
MODX also recognizes the need for efficient and easy operations. By simplifying its UI, web-admins can easily carry out tasks such as installation, modification, and migration of elements such as design, copy, templates, and add-ins. It even allows you to enjoy all these functions on a grander scale, like installing and migrating the whole site.
Of course, ease of use isn't just limited within these functions. MODX also allows its users to integrate seamlessly with other software through JSON.
Adaptable Configuration
Putting priority to flexibility, MODX lets you custom-fit its features to your needs. It was created to grant flexibility by adjusting to methods, whether traditional or not. You can also optimize and make modify your SEO add-ins with this solution.