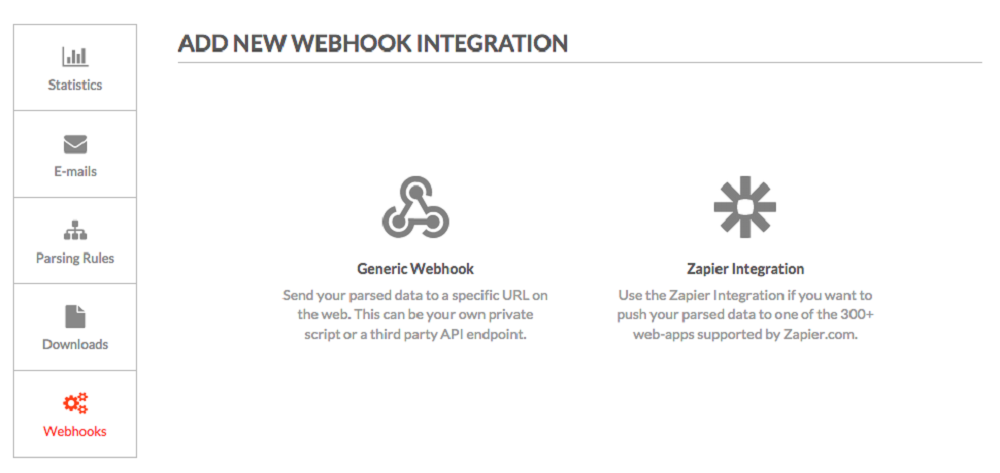 The main benefits of Mailparser.io are its advanced parsing capabilities for emails and their attachments, integration with third-party applications via API, and the vendor-made templates for email. Here are more details:
Parse emails
Mailparser.io has advanced parsing filters and rules that empower users to parse emails exactly as they want to. They can parse text regardless of its place in the email. There are also filters available that users can freely turn on and off on designated areas for a precise parse result. The process can also be done in any language. Parsing rules can also be used for future emails by setting up a template just once for each email structure.
Parse attachments
The attachments on emails can also be parsed as well, which allows users to turn PDF files into Excel, JSON, XML, or CSV format. The PDF attachments can also be saved the users' Box, Google Drive account, Dropbox, or any other location made available through a simple webhook.
Third-party integrations
The system integrates natively with some of the most used applications such as Google Sheets, Zoho CRM, and Salesforce. And, through Zapier integrations, the system can hook up to a wider variety of apps. This means that users no longer have to hire developers for integrating data import since it is natively done already.
Pre-made templates
There are also pre-made templates made by the vendor that can be utilized for the most-used platform emails like Zillow, eBay, Shopify, Amazon, WooCommerce, and Realtor.com. This provides users with a starting point, allowing for an easier setup. On top of that, there are already set rules for data parsing, enabling users to get started faster.