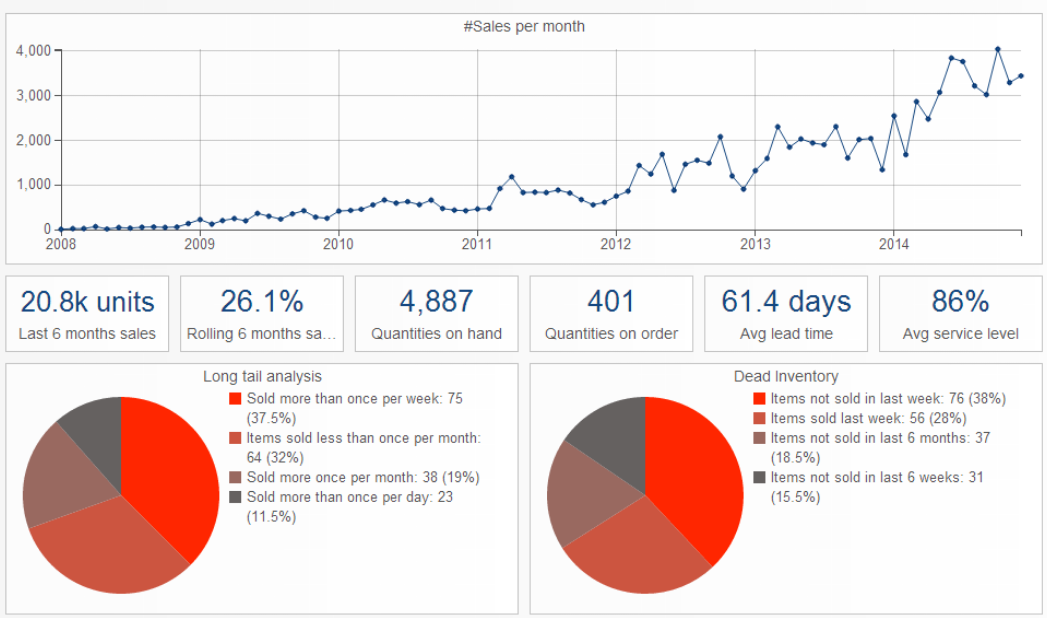 The main benefits of Lokad are powerful capability, advanced demand forecasting, and innovative technology. Here are the details:
Powerful Capability
Lokad is more than an inventory management tool. It is a powerful Big Data analytics and consulting solution that is built with commerce firms of different sizes. The platform is architected as an optimization layer that should be deployed "on top" of the underlying inventory management system.
Advanced demand forecasting
Better still, Lokad utilizes innovative demand forecasting technology. The solution implements an exceptional "quantile" forecasting technique that addresses the intermittent demand patterns frequently observed in eCommerce. The best part is that you don't have to be an IT guru or have prior statistical skills to accomplish demand forecasting with Lokad.
Innovative technology
Moreover, Lokad technology is accessible via self-service mode. The technology also delivers hands-on experience assistance, making it easy for business owners to optimize transactions regardless of the volume and their market segments.