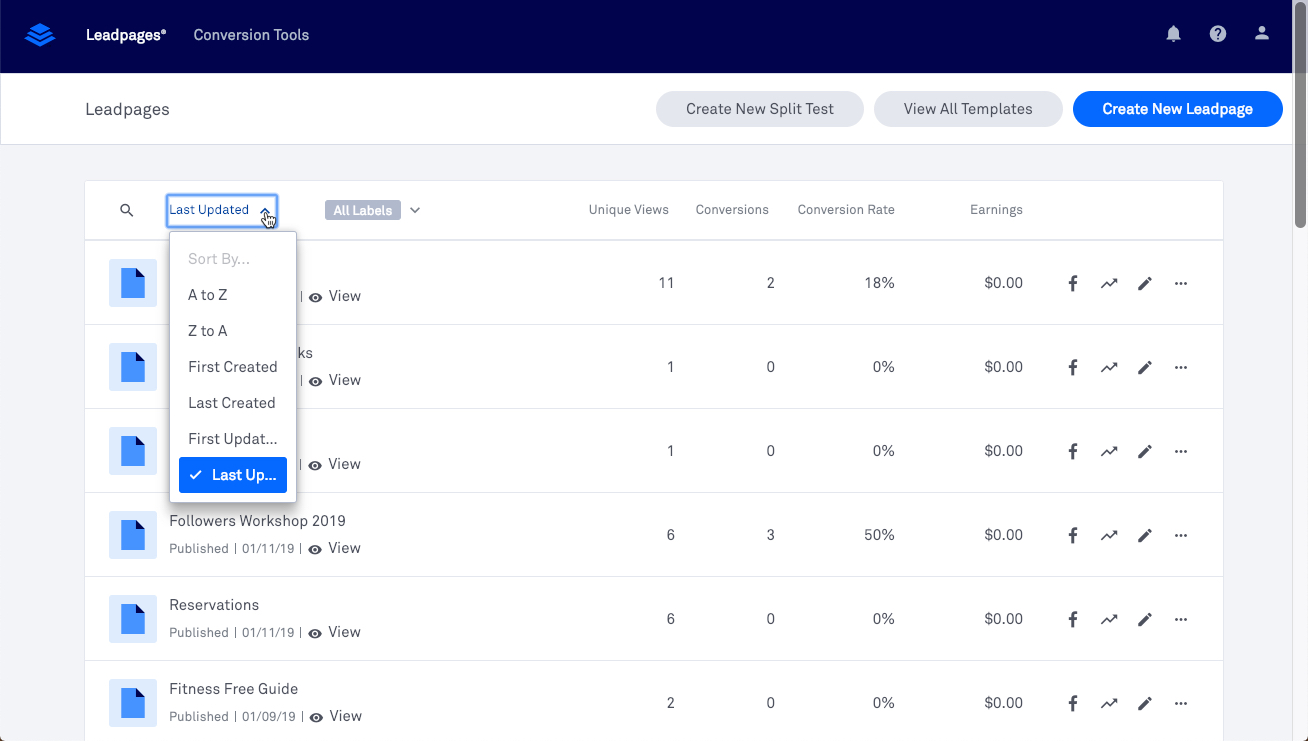 The main benefits of LeadPages are its ease of use, allows users to create a landing page within minutes and without requiring any previous coding experience, and numerous pre-made templates. Specifically, here are the advantages users can expect from the system:
Pre-Made Templates
Leadpages comes with interesting and pre-installed templates. The advantage of these templates is that they are professionally designed while keeping in line with the needs of users. Depending on the size of the business, users can choose from any of the templates available.
Customizable Page Designs
The platform offers customization options which let users take full control of their landing page design. Whether it involves big screen interfaces or mobile landing pages, users can design their page according to their preferences via simplified drag-and-drop processes. Users are given the option to include photos, texts, and widgets to make their content more attractive.
A/B Testing
Users can use the platform's A/B testing to see how their website is performing. This ensures any design loopholes are covered before making a final copy of the design.
User-Friendly Interface
Leadpages operates on a simple user interface to cater to all users. Users are not required to be an expert to use the platform. Each page is specifically made to be SEO-friendly so users will consistently be up high in search engine results.
Speedy Browsing and Hosting
The software ensures that websites can operate seamlessly and quickly regardless of the amount of content being displayed. Leadpages operates on efficient and intelligent coding that ensures users will have a fast browsing and hosting experience.
Useful Applications
Leadpages boasts applications that ensure online content remains highly interactive and engaging. There a number of applications available including WordPress plugins, pop-up alerts, and countdown timers.