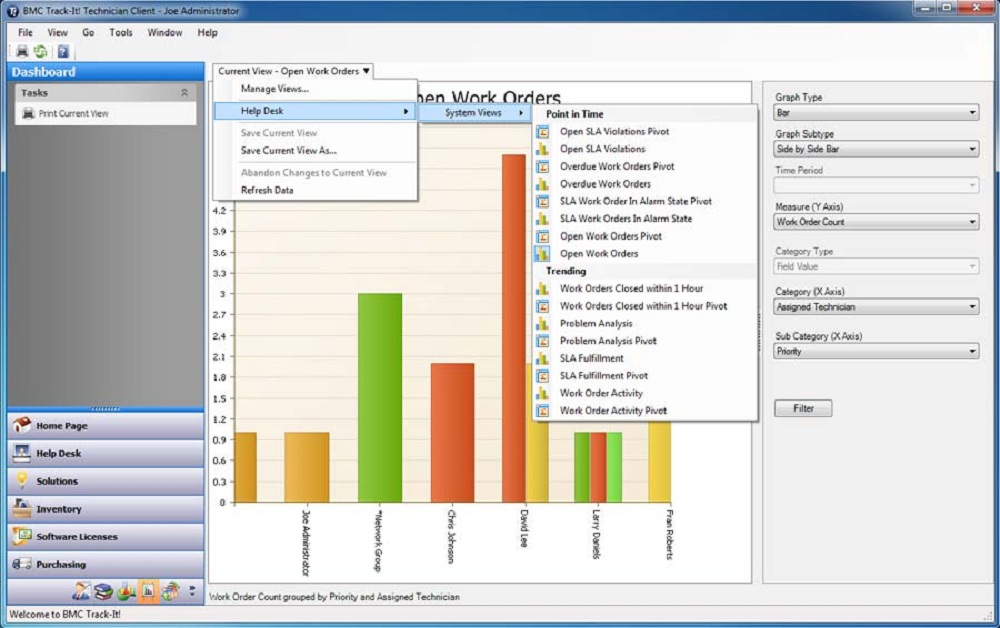 The main benefits of Track-It! are its features that reduce expenditures and loss which allows you to save some resources, improved resolution rates and user satisfaction, and the visual display of KPIs. Here are more details:
Save resources
Track-It! is used to manage assets, may it be software or hardware, which makes it a valuable solution that provides ample of opportunities for saving company resources. For one, it can track assets, keeping them from turning into liabilities because you thought they were lost, you didn't realize you own them in the first place or you lost track of loaner equipment. It can also enable IT personnel to create database solutions that could help in saving money and time for the company.
Better user satisfaction
End-user satisfaction can be drastically improved together with resolution rates by enabling help desk technicians to monitor their own works more efficiently. This way, they can evaluate their performance quickly and easily, giving way to improvement. The system is also capable of controlling outages and costs that could result in unplanned server or network changes which are a big headache for end users.
Visual KPI
You can get instant access to your KPIs (Key Performance Indicators) anytime using the system. Furthermore, it will also be presented in a visual display which might be easier understand than the typical formats used.