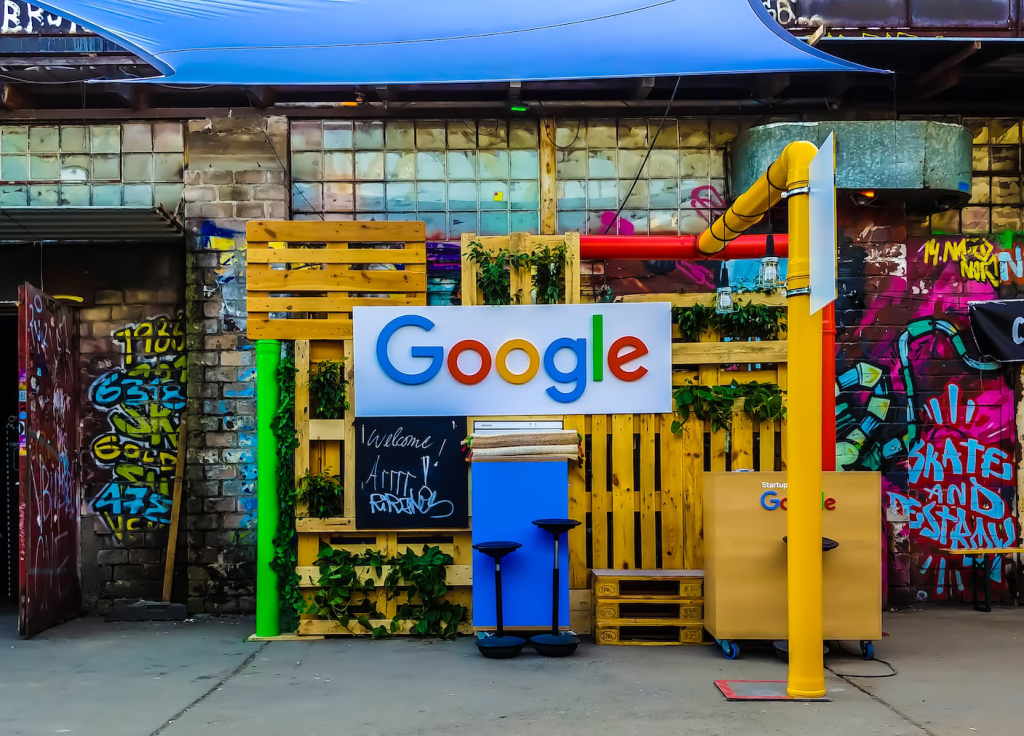 It takes almost 5 years to build a brand. 
While there's no magic formula to make it happen overnight – making the right use of Google My Business can cut short the time to 3 years. Or maybe, even 2!
When it comes to B2B brand building, Google My Business is nothing short of a pillar that allows businesses to create an online footprint, engage with customers, and build a reputation with customers' trust at its core.
Besides, did you know that 87% of potential customers won't consider businesses with low ratings? With a GMB profile, you can have an edge over your competitors if your profile receives organic reviews from real customers. 73% of customers trust a local business if it has positive reviews. You can use your GMB profile to highlight and promote your products, services, and events by sharing additional details such as images, videos, and special offers.
Google My Business helps B2B brands build visibility and gain customer traction, reputation, and credibility in the local market. With a GMB profile, businesses can easily create a listing on Google Maps and in search results, helping increase their local visibility. 
Your customers can engage with your posts and interact directly with you, which can help your brand build trust. GMB even provides analytics, which can help you track how your listing is performing.
Besides, Google is equipped with physical security software that comes as a virtual protection for your business and allows you to detect, investigate, and help stop cyber threats that target your business and users before it results in damage or loss.
Now that you have a gist, let's dive deeper into how you can build your brand effectively with Google My Business.
Why Is Google My Business Important For Business-to-Business?
Improves Your Business' Local Search Visibility
With a Google My Business profile, your business's local search visibility will surely see a spike. When you update all the information related to your business, your business secures a place in the Google SERP results. The more optimized the information is, the better the ranking – and the faster it will be discoverable by your audience. 
For example, if you are an Italian restaurant owner and your ideal prospects are looking for "best Italian restaurants near me," your place will undoubtedly come up in the search results and Google maps.
Helps To Get More Real-time Customer Traction 
According to Brightlocal, the average business receives 1,009 customer searches each month, 84% from discovery searches and 16% from direct searches.
On listing your business to Google My Business with all the required information, the chances of discoverability by your ideal customers increase. The more optimized your information and keywords are, the better the visibility, allowing customers to reach out to your business.
Makes Business Advertisement Easier For You 
As a B2B business owner, you know how costly running ads for your business can be. But on Google My Business, you can showcase your business free of cost and gain valuable insights from customer experience that can further help you build trust with prospective clients. 
For instance, if you have already got regular visitors on your Google My Business page by using the top marketing tools for business, you can promote your business offers, launch updates, and do more to get quality inbound leads without investing a penny in paid advertising.
Allows Direct Communication With Customers 
All the hard work ultimately boils down to one key step – communicating. Engaging with your customers directly by replying to their positive and negative reviews and comments is important.
But amidst the busy schedule, it might get stressful to stay in sync and reply to all the comments from Google My Business and other social channels. There are many social media management tools out there, like Sprout Social, which gives you the flexibility to have all your inboxes in one place. 
Even if you want to explore other options because of premium pricing and certain limitations, there are ample Sprout Social alternatives that you can opt for.
Steps To Create A Google My Business Profile For Your B2B Business
Follow the steps to create a Google My Business profile:
Step 1: Go to the Google My Business website and create your profile.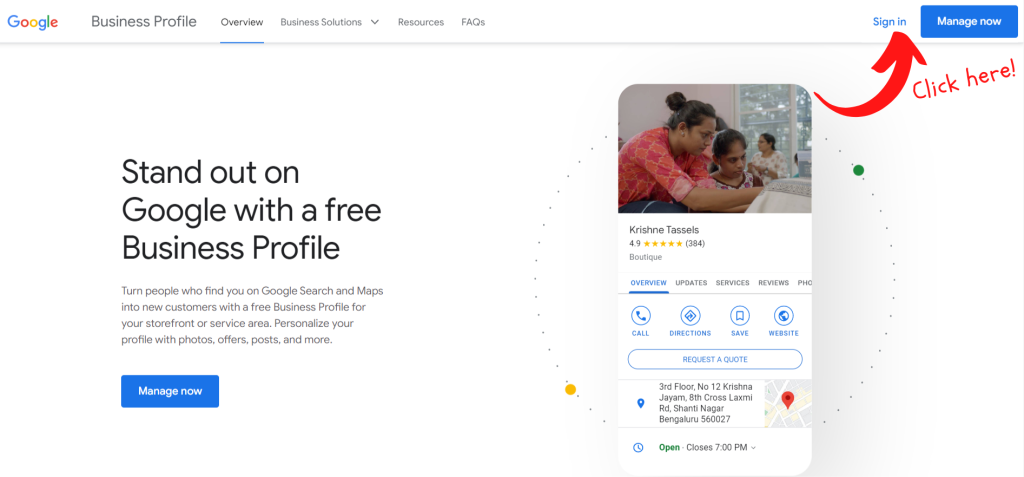 Step 2: Enter the full business address.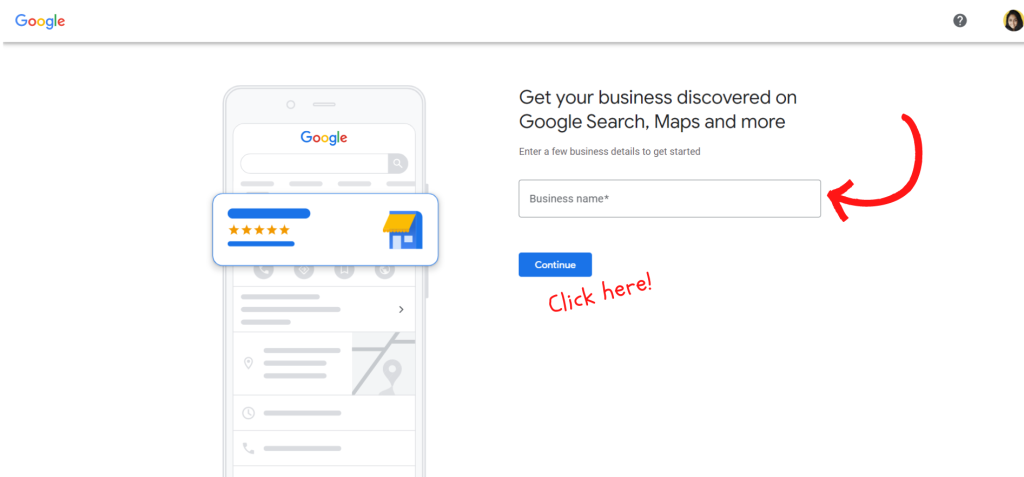 Step 3: Now, locate your business location on Google Maps.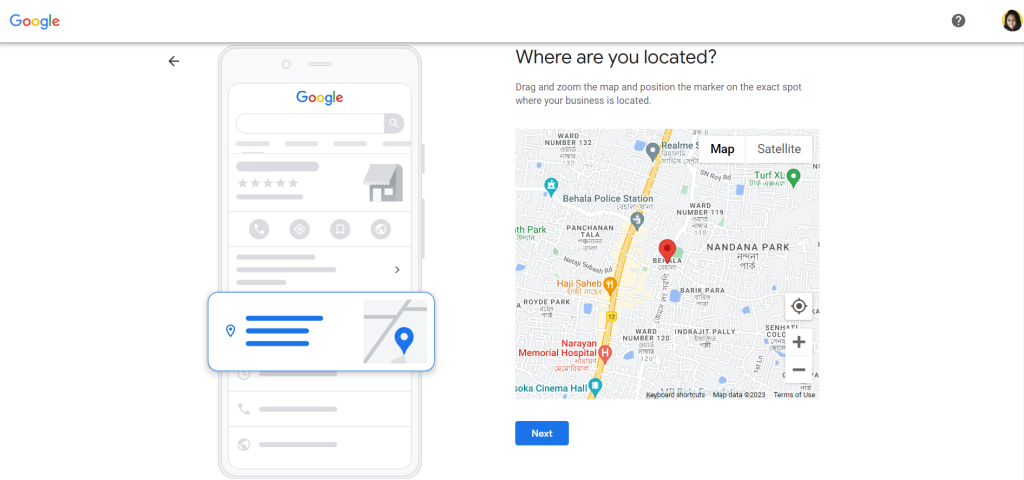 Step 4: Turn the "Accept Messages" option on to communicate directly with your customers and click "Next."
Step 5: Go ahead and write a description about your business – and don't miss out on the SEO keywords! (Do not skip!)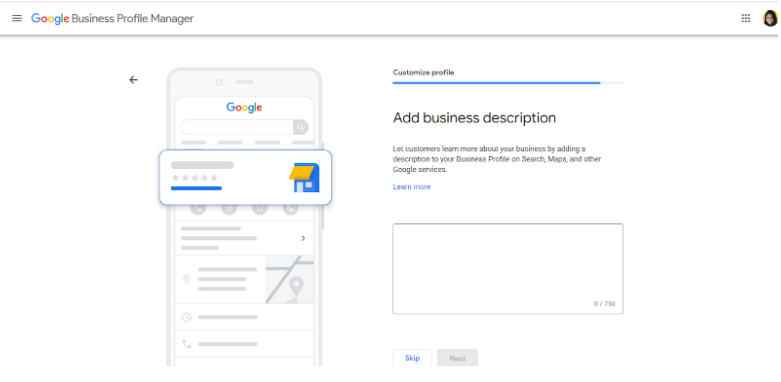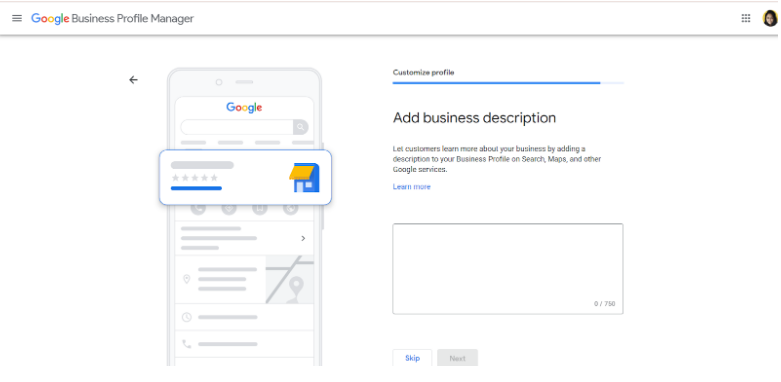 Step 6: Upload Business/Office Pictures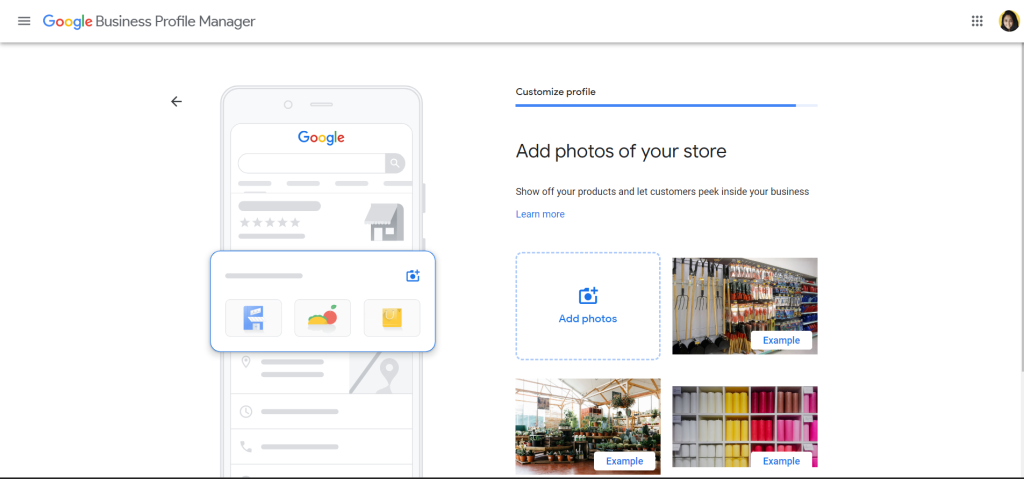 Step 7: Go ahead, share your listing, and get organic reviews!
How To Optimize Your B2B Google My Business Listing?
Try To Gain More Organic Reviews
Your business listing won't be judged by just the number of reviews you have because the number of organic reviews makes a difference. If you already have a customer base to ask for a review, go ahead and ask generously for a review. The more organic reviews you gain eventually will determine the SERP ranking of your listing.
Gain Better Engagement With Regular Activity
Would you rather go to a restaurant with a few Google business posts from five years ago or one with recent posts? Obviously, the latter one! 
Similarly, it's time to think like your potential customer and post at least three to four times on your Google My Business account. The more you engage – be it replying to customer queries or addressing customer concerns – the more likely it is to increase your SERP ranking positively.
Doing so will not only build customer trust but will also ensure even the newer customers who have just discovered you via Google maps know what's happening in your business daily. If you find it difficult to engage regularly with your customers because of the manual tasks piling up, try out a business management software that can automate and align most of your business processes according to your business goals.
Work With Authentic Visuals For Better Engagement
Posting content on your Google My Business account doesn't mean posting anything just for the sake of it. Here are some tips to keep in mind while posting:
Make sure the content is relatable to your audience

Make sure your audience derives some value from it

Make sure the content isn't plagiarized

Try to keep more human faces
Posting relatable content > Posting anything
You can post photos or videos related to your business that feature human interactions or real-time business updates. 
Incorporate SEO Standards
While ranking your listing without focusing on SEO is possible, it's not feasible. After all, why would you choose slow growth over fast and organic growth? 
SEO, or Search Engine Optimization, is the process of using specific keywords in your Google My Business descriptions/headings to optimize your listing's SERP rankings. 
For example, assume you are a Chinese restaurant owner, and one of your potential customers is searching with the keyword "Chinese restaurants near me." If your restaurant's listing is not optimized with the keyword, it will not appear in the customer's search results.
So, go ahead, and get your business listing SEO-optimized!
Tips To Make Your Google My Business Listing Work
Take Care Of Your FAQ Section
Once your audience discovers your business, they can have many questions about it. While it's impossible to predict all of them out of the blue, you can add some most-asked questions to the FAQ section of your business listing.
The answers in the FAQ section will answer their questions, or you can also set up a chatbot with a CRM integration that can keep your customers engaged till you are there to interact yourself. 
Use Analytics To Measure Your Performance
You'll only know whether your efforts are doing wonders for your business if you measure the analytical performance of your listing. Here are the steps you can follow to measure your GMB listing's performance:
Step 1: Go to the "Performance" tab.
Here, you will find all the information regarding your business collected by Google.
Step 2: Select a time frame.
The time frame can be selected, ranging from one month to six months.
Step 3: You'll now see the total number of interactions within the time frame!
You can also see a graphical representation of the same results, including the calls and messages you have received.
Monitor Your Customers' Reviews
While positive and negative reviews are essential for your business improvements, keeping an eye out for spam reviews is important. There may be spam accounts just out there with no solid motive. So take your time to filter out such reviews regularly, as it might hamper your growth.
Be Consistent With Your Content
Consistency is the key to improving your SERP rankings with Google My Business listing. To meet your brand-building goals, it is important to maintain the consistency of posting content on your business page.
But, amidst your schedule, it can be hectic to post from time to time. However, the solution is to schedule your posts beforehand for a couple of months to ensure consistency.
Even if you post only once a month and have 100+ posts on your page posted once a month, your competitor with 50+ regular posts would surpass your SERP rankings in no time.
Takeaway 
Google My Business has revolutionized how B2B brands can build their identity and reach their target audience. With its simple and powerful tools, businesses can easily create a strong online presence and connect with their potential customers in no time. 
By leveraging the power of Google My Business, B2B brand owners like you can reach more customers, showcase their products and services more effectively, and create a lasting impression on your potential customers.
So, if you want to take your B2B brand to the next level and stay ahead of the competition – now is the time to claim and optimize your Google My Business listing!