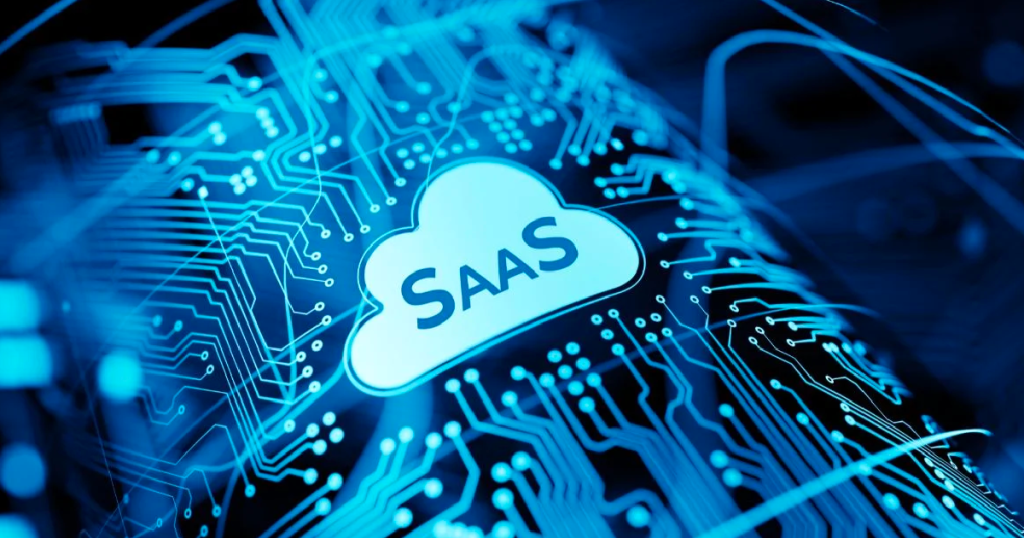 Software as a Service (SaaS) has become popular as a method of delivering software in the quickly expanding world of technology. SaaS products give companies the adaptability, scalability, and affordability they require to remain competitive. 
However, SaaS firms frequently use IT consulting services to develop and satisfy changing client demands continuously. These consulting services are essential for fostering innovation because they allow SaaS providers to improve their goods, boost efficiency, and provide remarkable user experiences. This blog will examine how IT consulting services fuel SaaS product innovation.
How SaaS Drives Innovation in Business
Software as a Service (SaaS) offers cloud-based access to potent software applications and has completely changed how firms function. In addition to its intrinsic advantages, SaaS promotes innovation within enterprises. Businesses can encourage innovation across various facets of their operations by utilizing the flexibility, scalability, and collaborative nature of SaaS solutions. This blog post will investigate several areas where SaaS solutions have a disruptive effect and examine how SaaS encourages innovation in business.
McKinsey's projections show that the worldwide $3 trillion market for SaaS services might grow to $10 trillion by 2030. As of mid-2021, the median revenue growth rate for 100 publicly traded US SaaS companies with annual revenues over $100 million was 22%, with growth rates in the top quartile exceeding 40%.
Also, as per Statista survey, the software as a service (SaaS) market is anticipated to be worth over $197 billion in 2023 and rise to $232 billion in 2024. SaaS programs are typically accessed by desktop and mobile apps and web interfaces and run on the cloud.
Beyond its potential for generating income, SaaS offers a lot of benefits. One benefit of hiring an IT consulting company for SaaS services is that it frees conventional businesses from having to handle some of the most difficult technical tasks alone. 
Why Choose SaaS as a Means for Innovation?
Here are some of the reasons why businesses must look forward to SaaS as a means to drive innovation.
Affordability and Availability
By making cutting-edge software tools available and inexpensive for companies of all sizes, SaaS eliminates obstacles to innovation. A considerable initial investment in hardware, licenses, and maintenance expenses is frequently necessary for traditional on-premises software. By offering a pay-as-you-go approach, SaaS removes these barriers and allows organizations to obtain cutting-edge software without significant up-front costs. Because of this accessibility, new and small businesses may compete with established ones on an even playing field.
Continuous Improvement and Agile Development
SaaS facilitates agile development methodologies and promotes a continuous improvement mentality. SaaS suppliers may seamlessly add new features, answer consumer feedback, and regularly update and change their software. Businesses may develop and adapt quickly thanks to this iterative strategy since they can benefit from the most recent advancements without going through time-consuming and resource-intensive upgrade cycles. Organizations can better adapt to changing market conditions, client needs, and new trends thanks to their increased agility.
Collaboration and Integration 
Integration features, which promote company cooperation and innovation, are key to the success of SaaS solutions. Organizations may break down data silos, automate processes, and streamline workflows by connecting different SaaS apps. 
Through this connection, many teams and departments can collaborate, share information, and use the organization's collective intelligence. By coordinating the efforts of sales, marketing, and customer support, integrating a SaaS CRM system with a project management tool for instance, can improve customer relationship management and promote innovation.
Top Ways How IT Consulting Services Are Driving Innovation in SaaS Products
IT consulting services are crucial in driving innovation in SaaS products. By leveraging their expertise and industry knowledge, these services are helping businesses stay ahead of the curve and deliver cutting-edge solutions to their customers.  
Identifying Market Trends and Customer Needs 
IT consulting services deliver knowledge of market trends and consumer needs. Consultants can discover new trends, problems, and unmet client needs through market research, user surveys, and data analysis. These insights allow SaaS companies to better focus their product roadmaps on the most important and useful features and functions.
Additionally, consultants assist SaaS businesses in comprehending consumer preferences, societal norms, and industry-specific standards. With this information, SaaS companies can focus their development efforts and produce products that really appeal to their target market.
Interoperability and Integration 
In order to guarantee flawless integration and interoperability with other systems and applications, IT consulting services are crucial. Enterprise resource planning (ERP) systems, CRM platforms, and third-party technologies frequently require SaaS vendors to link their products.
To ensure smooth data flow and compatibility between various systems, consultants work with SaaS organizations to analyze integration requirements, build application programming interfaces (APIs), and develop connectors. The value proposition of SaaS products is improved by this integration capability, increasing their appeal to potential consumers.
Optimization of Scalability and Performance
Providing solid performance and scalability as SaaS products grow and attract more consumers becomes increasingly important. IT consulting services support SaaS firms with infrastructure optimization, performance bottleneck resolution, and effective scaling techniques.
To create scalable and effective systems, consultants draw on their network architecture, cloud computing, and database administration knowledge. To ensure optimal performance even under strong workloads, they assist SaaS providers in choosing the appropriate technological stack, putting caching techniques in place, and fine-tuning configurations.
Designing and Improving the User Experience 
Providing outstanding user experiences is crucial to fostering innovation in SaaS products. In this area, IT consulting services are essential. Consultants engage with SaaS providers to conduct usability tests, analyze user comments, and improve user interfaces and workflows.
IT consultants work with SaaS organizations to develop intuitive and user-friendly interfaces using user-centered design concepts, lowering learning curves and improving overall usability. Customer retention, adoption, and happiness are all influenced by this emphasis on the user experience.
Compliance and Security 
For SaaS companies and their clients, security and compliance are paramount. SaaS products comply with industry standards and best practices thanks to the cybersecurity and regulatory compliance knowledge from IT consulting services.
Consultants assist SaaS businesses with risk assessment, vulnerability identification, and implementation of strong security solutions. Additionally, they support SaaS companies in establishing compliance with data protection laws like GDPR or HIPAA and aid in customer trust-building.
Data-Driven Decision Making 
Data-driven decision-making SaaS solutions produce Massive amounts of data, which give firms insightful information that spurs innovation. Organizations can use analytics and reporting capabilities in SaaS apps to make data-driven choices, spot trends, and find new possibilities. 
Businesses may optimize operations, enhance customer experiences, and discover undiscovered market segments using this data-driven approach. Data analysis is further improved by SaaS systems with artificial intelligence and ML capabilities, which also offer predictive and prescriptive insights that encourage innovation.
Final Thoughts
IT consulting services greatly aid SaaS product innovation. These services enable SaaS providers to continuously develop and provide value to their clients by comprehending consumer needs, optimizing user experiences, assuring scalability and performance, easing integrations, and enhancing security and compliance. 
SaaS companies may keep ahead of the competition, adjust to changing trends, and develop products that actually satisfy client expectations by working in collaboration with IT experts. SaaS providers can realize their full potential and influence the direction of the sector by utilizing the knowledge of IT consulting services.