With a forecasted growth rate of 30.06% by the year 2025, the adoption of business intelligence (BI) solutions across industries is becoming extremely widespread and important. Right from traditional sectors like healthcare and banking to flourishing domains like InsurTech and EdTech, BI has found a use case in every business sector you can think of. 
Business intelligence helps guide both strategic planning and operational decision-making in an organization. It also generates valuable insights on business performance, processes, and company trends, enabling organizations to identify new opportunities and problems and then take actions to address them.
Organizations need to be flexible in today's competitive business environment to keep ahead of the competition and cater to the constantly changing consumer needs. In both cases, business intelligence solutions are considered to be valuable assets.
In this article, we will discover why business intelligence is important for your business and how it is changing the landscape of business operations. But before we dive into that, let's first understand what business intelligence really means.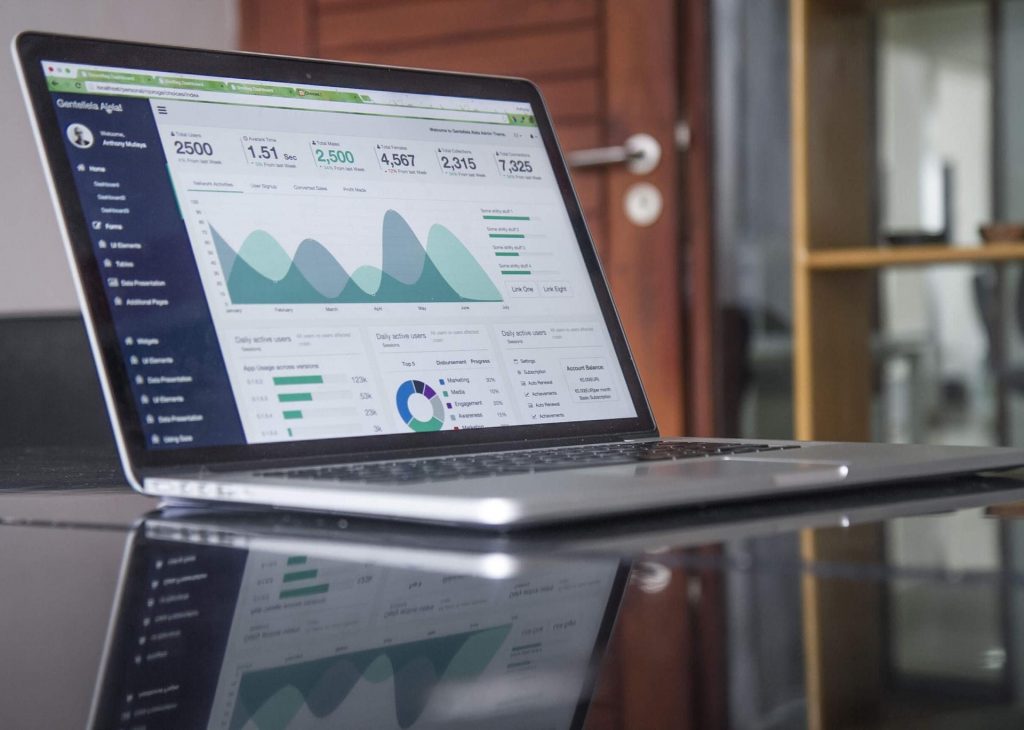 What is business intelligence?
Business intelligence is a technology-driven process that enables businesses to organize, analyze and contextualize business data from around the company. BI provides reports and performance measures that help businesses make informed decisions in the present day. 
Moreover, the technology can be used for generating sales reports, keeping track of user retention, and showing the status of prospect customers. It is mostly used as a way to generate a detailed overview either on business or product.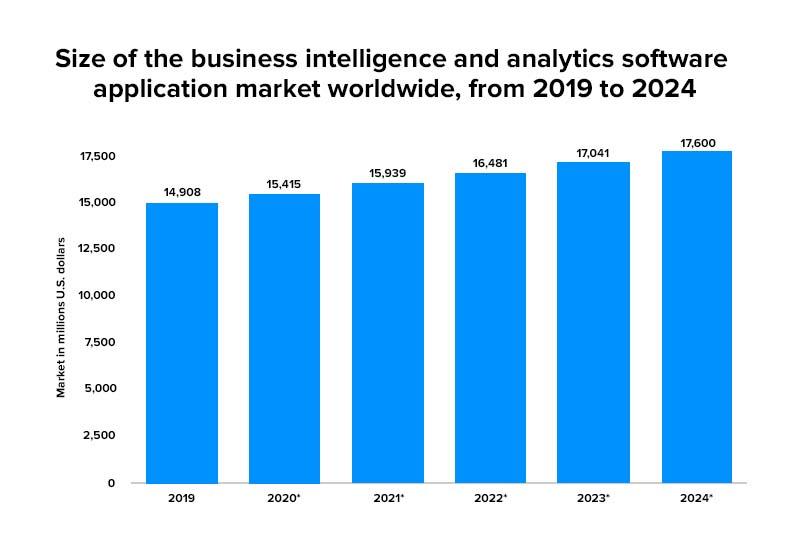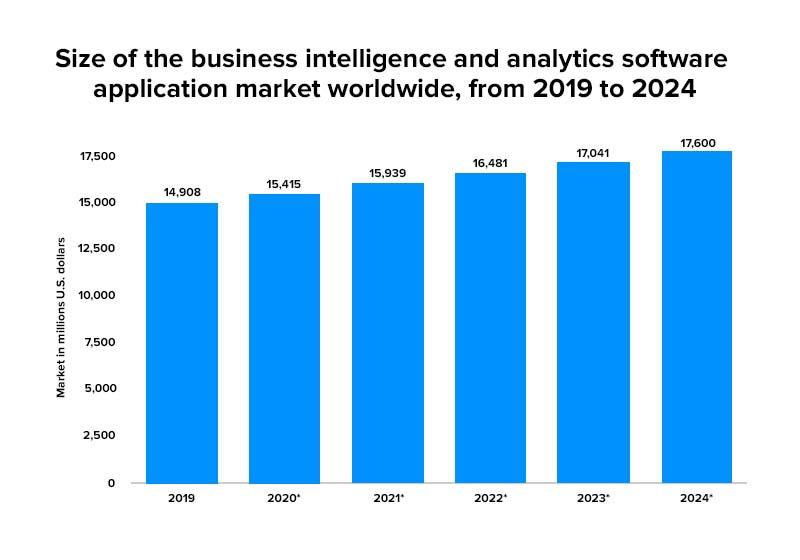 Over the past few years, BI has evolved to include more processes and activities to help improve performance, detect trends and create forecasts. These processes include:

Data mining:

It involves sorting through extensive datasets, statistics, and metrics to define trends and identify correlations between variables

Querying:

It is a request for data-specific information that is located in a database

Reporting:

It refers to sharing of vital information with stakeholders so they can draw conclusions and make informed decisions

.

Data preparation:

It is the process of aggregating and structuring data before it is analyzed

.

Benchmarking:

It entails comparing current performance data to historical data to track performance against goals, typical using customized dashboard.

Descriptive analytics:

It involves using preliminary data analysis to find out what happened

Statistical analytics:

It is the collection of results from descriptive analytics and further exploring the data using statistics such as how this trend happened and why.

Data visualization:

It turns data analysis into visual representations such as graphs, charts, and histograms to consume data more easily.
Through the use of these BI techniques, raw data, from a variety of data sources, can be transformed into actionable information. Business leaders, managers, and other stakeholders can then use this information to make informed data-driven decisions.
Now that we have understood the meaning of business intelligence, it's time to look into the ways BI tools and software are changing the landscape of business operations. 
How can business intelligence improve your business?
With the help of BI, companies can find useful insights from the pile of data to stay competitive and maximize revenue streams. It also allows businesses to spot trends and patterns in a much better way. 

A report by Mordor Intelligence shows how the demand and growth rate for BI solutions is spread out globally.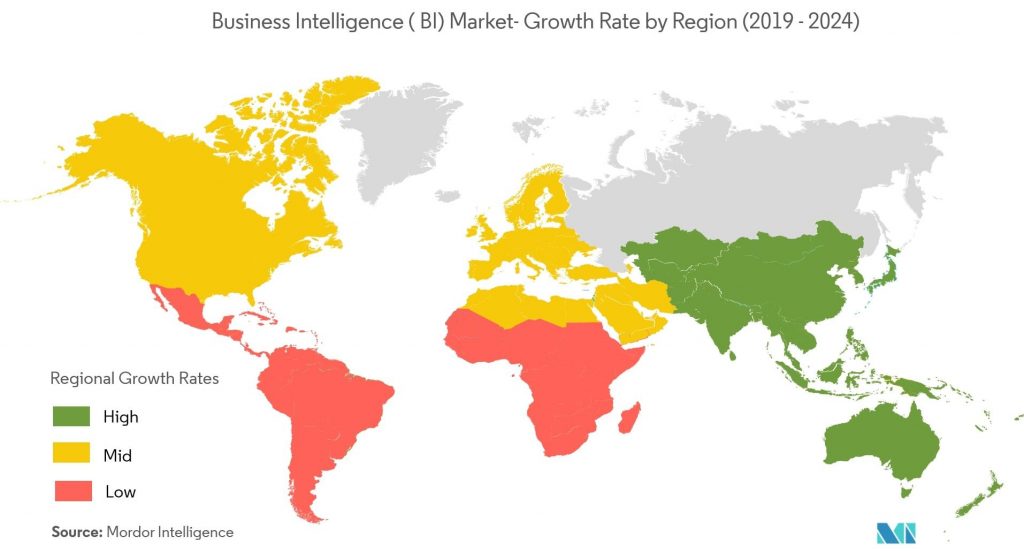 Here are the top reasons why having a great business intelligence system is crucial for any business:
Improved visibility of business operations 
Organizations that leverage business intelligence have better control over their business processes. They have better visibility of what's going on in the organization. Having an active vigilance over the processes and standard procedures helps rectify any error rather quickly. 
Agile methodology is also being actively used in BI solutions to further refine their utility in various industries.
This also helps businesses to become better prepared and not reactive. Let's take a logistics company, for example. If they are struggling with delayed deliveries, BI tools can help them know where and why the delays are happening. This kind of insight into their business operations could help the company largely improve its services.
Increased business efficiency
Organizational inefficiencies are often latent and invisible, making them hard to fix. Even evident inefficiencies can prove challenging to resolve if the data does not show at which precise point they are generated. 
BI solutions can reveal hidden areas of inefficiency by converting data into clear formats. They can also allow leaders to pinpoint the exact variables contributing to these inefficiencies.
BI also makes useful data available to various teams in the organization, thereby reducing the waiting time on the report requests and increasing the productivity of all teams in the company. This helps everyone in the company to stay informed and make knowledgeable decisions.
Gain valuable consumer insights
With an effective business intelligence system, businesses can better understand their users by evaluating their purchasing behaviors and past trends. This enables them to provide customers with better experiences and products. One example where companies can leverage the power of BI to understand their customers is customer segmentation. Customers can be divided into different segments based on the types of products they buy and when and how often they buy. 
These segments are used to give customers a better experience through custom-tailored product offers, custom reminders, and more. This benefits both customers and businesses. 
Fast and informed decision-making
Thanks to the accessible and digestible nature of modern business intelligence reporting, business intelligence services can facilitate timely and informed decisions. Using BI, companies can extract facts from a large amount of unorganized data at a very rapid speed. With instant access to the business data, you can analyze internal information and make more efficient business decisions.
BI systems ensure that the company gets real-time advanced business reports to efficiently utilize the information for a better result.
An automated BI tool can collect, analyze, manage, and use data in a faster and more effective manner. Reports can be generated much faster as all the data is already placed at the right location. This, in turn, saves plenty of time as well as human effort. 
Better marketing efforts
A business intelligence system enables businesses to create effective marketing campaigns that provide better Return on investment (ROI) by analyzing the data related to current and past campaigns. It also provides key metrics such as customer acquisition cost (CAC), cost per lead (CPL), click-through rates of the campaigns (CTR), and many other crucial metrics required for a successful marketing campaign. 
These metrics can also help you to decide where to spend money. Most importantly, BI tools can also help identify the least effective marketing strategies, so that you can eliminate those and adjust your marketing budget.
Real-time data availability
With BI systems, businesses get access to real-time data and reports. This reduces the risk of any human error while preparing any crucial data reports. Having access to real-time data enables businesses to stay informed about the health of the company at all times. This helps organizations make data-backed decisions every time they need to make one. They no longer have to wait for the report from the data analytics team to arrive. 
Competitive advantage
Another great benefit of having a BI solution is a competitive advantage. Business intelligence software allows companies to see what their competitors are up to and make informed and educated judgments about their plans. Also, a company that keeps an eye on its internal systems at all times, stays ahead of a company that doesn't.
For example, the most important benefit of business intelligence in the fashion industry is to identify important market trends. Companies can use BI tools to figure out what kind of audience they need to appeal to and track their competitors.
Access to critical information
With the large volume of information generated every second, getting access to the right information at a particular time can be quite challenging for organizations. BI systems offer visualization capabilities to better understand historical and present data, real-time updates, and forecasts and trends. 
It allows companies to access key business metrics through reports and dashboards available on tablets and mobile devices. They can rapidly extract crucial marketing and sales information, gauge trends and patterns, and take appropriate actions.
Streamlined operations
Another key advantage of business intelligence is its ability to eliminate or reduce waste. Anything that doesn't add value or contribute to the success of your company can be considered waste. This includes administrative and operational tasks that can be automated with a BI system. 
BI does the work that data analysts or data entry workers would typically get burdened with, like de-duplication, data organization, and other repetitive tasks. This allows employees to focus on more important tasks, increasing productivity. It also helps save time, money and reduce human errors. 
BI can also identify waste in your overall operations. It can pinpoint bottlenecks, pain points, and inefficiencies in manufacturing, sales, and operations. BI can even offer suggestions to alleviate these problem areas with predictive analysis features. 
Visualize important information
Operational reports can be hard to interpret, which, in turn, reduces an organization's ability to recognize and act on crucial metrics. 
One of the main benefits of BI software is that it offers great data visualization capabilities. This feature allows users to create intuitive data visuals that are simple to interpret and easily understandable.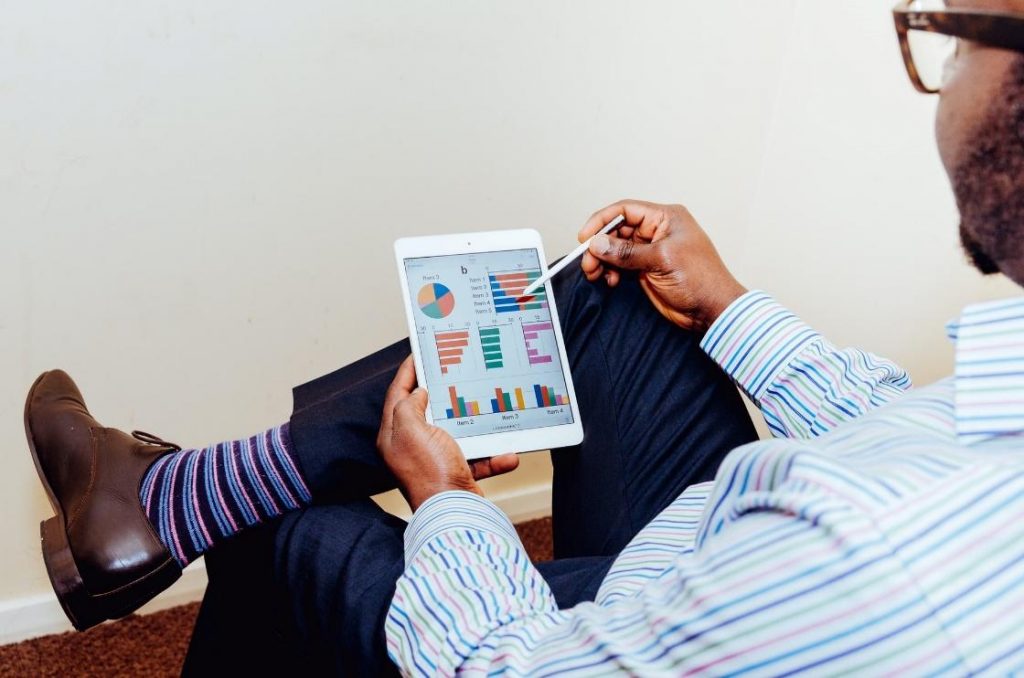 Information in the form of charts, visuals, animations, videos, and infographics is more engaging than blocks of numbers or spreadsheets. This visualized information makes it easy for users to interpret and digest information.
Increased revenue
Increased profitability is the ultimate goal for any startup or enterprise. The data generated from BI tools can help businesses identify weaknesses and ask questions in a timely and efficient manner. The BI tools can help with analyzing the revenue gaps while highlighting the ways to expand the margins. Together, all of this can help businesses make better strategies around where the budgets should be spent to get the biggest revenue.
The software also creates significant insights and reports of sources of high ROI by analyzing the marketing campaigns and strategies. 
Personalized sales strategy 
For the sales and marketing team, it is always important to understand other businesses they are trying to reach and be equipped with tools like Salesforce Google Analytics to help sales personnel to understand various aspects of a company before pitching them. This includes their annual turnover, sales numbers, trading policies, outsourcing partners, etc.
BI will make your sales strategies more effective by providing all the data related to the target company's turnover, future expansion plans, sales numbers, and more. This information can help the sales team to be better prepared for their sales pitch. 
Without BI tools, it becomes difficult for the sales team to predict which sales technique can be used to convert the lead or close the deal quickly. BI helps to prepare sales pitches in a more specific and personalized manner. 
Improved inventory management
BI also helps in purchasing, procurement, and inventory management. Users can generate reports detailing stockroom needs to determine when to purchase new inventory. BI also tracks inventory going out, so you can better prepare for future buying trends and reduce inventory waste.
Now that we have seen the many ways in which BI is changing the business landscape, let's dive into some of the crucial business intelligence software and systems that are being used by organizations. 
Business intelligence systems and software
A wide variety of tools fall under the business intelligence umbrella. Some of the important ones are:
Visualizations

Dashboards

Data mining

Reporting

ETL (Extract-transfer-load)

OLAP (Online Analytical Processing)
Dashboards and visualization are some of the most popular tools by far as they offer easy-to-digest and fast data summaries that are at the heart of BI's value proposition.
Final thoughts
In this era of big data, business intelligence is a must-have for any organization that wishes to remain competitive in its space. It allows businesses to gain valuable insight into their organization's past, present, and future to make informed business decisions. To accomplish this, BI software collects, organizes, mines, and visualizes crucial KPIs. It leads to increased revenue, promotes efficient inventory management, and improves sales intelligence. 
If you are unsure of where and how to go about implementing BI solutions, you can take the help of a trusted business intelligence software development company. The experts will offer top-notch services and solutions in the form of consulting, implementation and support and make the BI journey easier for you.