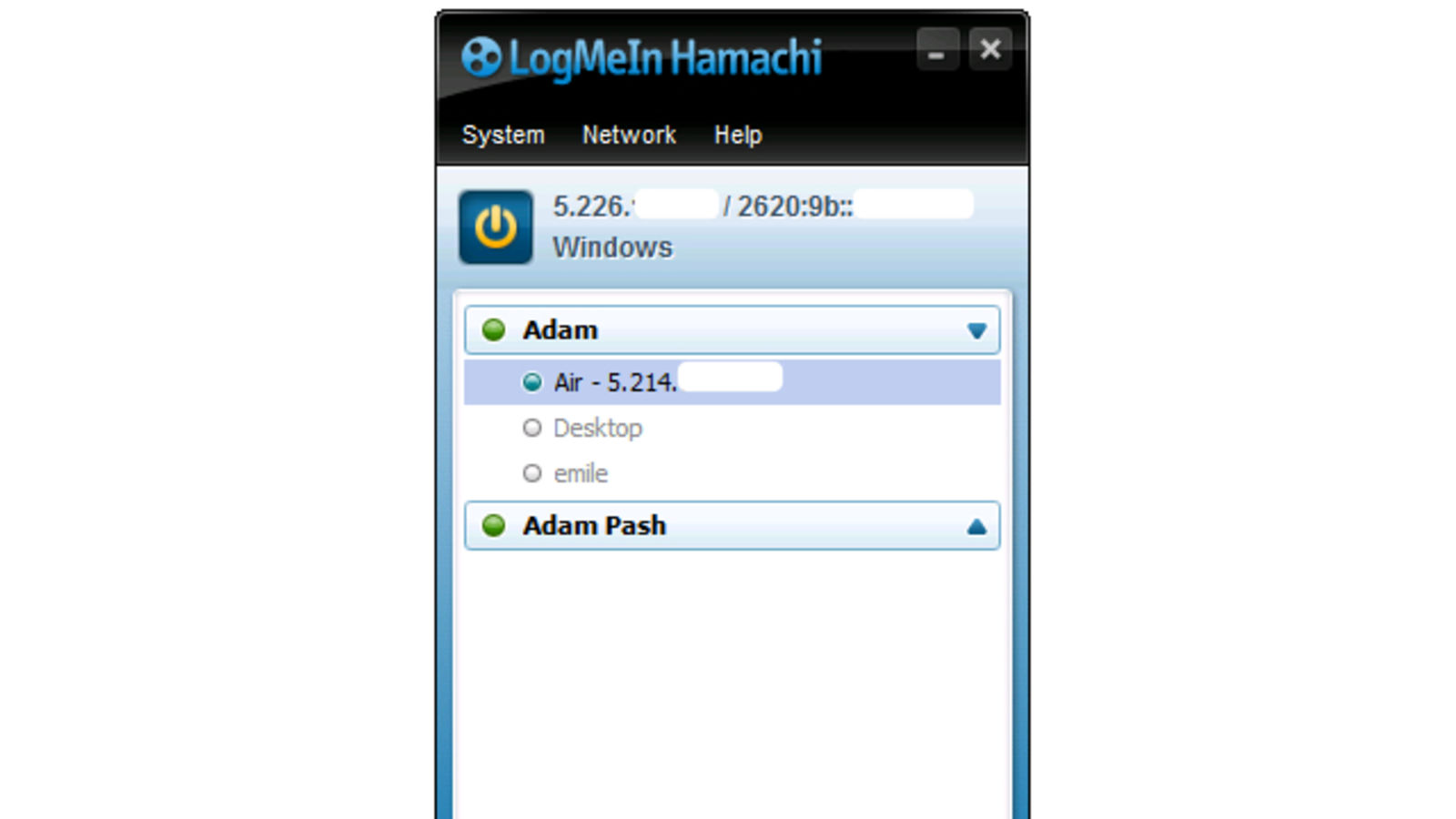 The main benefits of LogMeIn Hamachi are its easy adaption for both business and personal use, its easy setup processes and its support for remote device management. Read on to learn more about its benefits.
LogMeIn Hamachi is a popular application among people who want LAN-like connectivity with friends or with office colleagues. It can be used as a Virtual Private Network for business communications and other connectivity and productivity purposes. It is also popularly used as a peer-to-peer VPN by friends who want to play games with each other.
Setting up networks in Hamachi is very easy. The user interface is very intuitive and makes the deep set of its functionalities available to first-time users easily. A network ID can easily be created and passed on up to five users to connect to and join your network after downloading the client application.
Hamachi is also used by users to remotely access computers. This can be done via the client's app or by the LogMeIn website that is accessible from any browser. As the software constructs a LAN-like network online, you can perform operations that you would normally on a local area network. You can reliably share files and use Hamachi's secure cloud storage feature. This remote access feature can also be used to help out a non-tech-savvy colleague or loved one which means it can be used professionally for tech support as well.
Security is one of the foremost concerns for users using virtual networks and this is a legitimate concern. To address such, Hamachi is embedded with security procedures using the AES 256 bit encryption to encrypt communication. Even if you are accessing Hamachi on your private network or in a public one, you can rest assured that your data is secure. Furthermore, as you are the network administrator, Hamachi allows you to configure security and accessibility features like membership, network authentication, and passwords. This adds an extra level of security that you, yourself, can control.